If you're a final-year university student looking to gain hands-on experience and exposure to the industry, the Seven Consulting Pre-Graduate program is the perfect opportunity for you. You will have the opportunity to learn the complete end-to-end cycle of Program Management and have access to the best people including the Founder of Seven Consulting. This part-time paid training program offers ongoing coaching and mentoring to support your learning and development. Upon successful completion of the program, you will transition, full time, to the Graduate program in the following year.
Here you will work with some of Australia's biggest and most successful companies.
Applications for 2024 Pre-Graduate program are open now.

Pre-Graduate Program Goals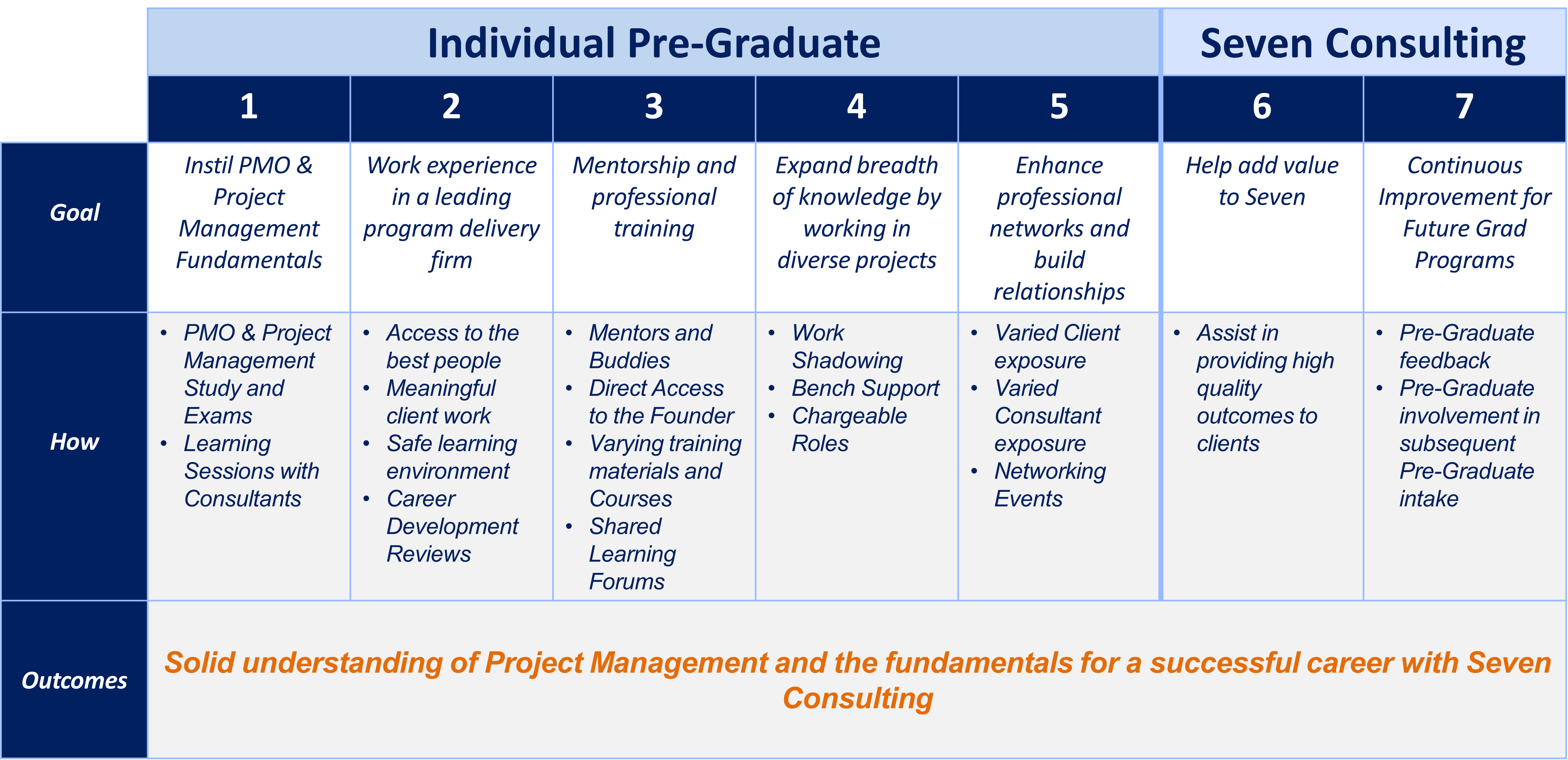 Pre-Graduate Training Plan