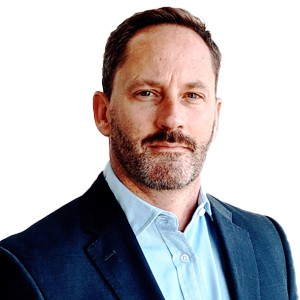 Benn Salier
Program Director
---
Areas Of Expertise:
Project Delivery & Project Remediation
Leadership & Team Management
Method uplift
Vendor Management
Agile
Leading and Coaching teams
---
Education:
Bachelor of Information Systems (Hons)
Bachelor of Arts University of Tasmania
Certified Project Manager, Project Management Institute (PMI)
---
About Benn Salier
Benn is an experienced Program Manager with a diverse range of industry experience, he has successfully delivered programs and projects across aviation, government, finance & insurance industries.
Benn has experience across multiple technologies including cloud (Amazon, Azure), complex system integration, mobile-enablement, custom development and Software as a Service (SAAS) implementations.
Benn has demonstrated experience across both agile and traditional project delivery and across all stages of the system development life cycle including initiation and RFP, delivery, implementation, project quality review and troubled project recovery.
---
What Benn brings
Proven success scoping, planning and delivering large multi-project programs and large projects.
Experience in managing projects with both IT and business change and transformation components including building teams and projects to deliver major measured improvements in strategic drivers.
Strong background in project financial management of project budgets with a track record of consistently delivering accurately to forecast and to budget.
Proven track record in developing trusted working relationships with C level stakeholders.
---
Key Clients:
Qantas Airways
Department of Immigration and Citizenship
Commonwealth Bank Australia
Medical Benefits Fund (now BUPA)
CO2e.com
---
Key Achievements:
As a specialist consultant to disability service provide Lifestyle Solutions, Benn was engaged on a four-month engagement to review, design and deliver a capability uplift to improve project delivery success within Lifestyle. This encompassed governance, method and toolsets, and involved engaging across the business to build understanding of project methods, as well as embed the techniques required to be successful.
---
As Technical Project Manager within the ASX CHESS Replacement Program, Benn was responsible for managing multiple streams of this highly complex program to implement a blockchain distributed ledger behind the ASX settlement system. Benn's responsibilities included management of performance and non-functional delivery, vendor management of the DLT platform and DevOps delivery.
---
As Program Manager at Qantas for the Crew Tracking Renewal Program, Benn established a multi-project program to develop and deliver on a strategic end-state for crewing operation systems including AWS cloud-based mobile application enablement, analytics and automation. The program followed the scaled agile framework, with both internal and vendor teams using agile methodology. This program was halted by the Covid-19 outbreak. $55M total budget.
---
As IT Project Manager and then overall Program Manager across IT and business at Qantas for the Constellation Flight Planning System, Benn successfully managed the delivery of this AWS cloud-based highly complex, high profile, high impact system over three years. The program followed a blended agile-traditional delivery methodology, transitioning more fully to agile during the delivery and implementation phase. $50M total budget.
---
Initially IT Project Manager, and then overall Program Manager at Qantas for the Revenue Management Systems Replacement Program, Benn successfully managed the IT stream of 13 teams, across 10 vendors in 5 countries to deliver the new cloud-based system on schedule and under budget. Blended agile/traditional methodology, with vendor teams fully agile. $55m total budget.
---
As Program Manager at Qantas for the Ground Star Program, Benn successfully recovered a troubled program, putting in place governance and controls to manage the upgrade and replatforming of a 40 server system, while also rolling out additional functionality to Ground Operations, Engineering and Payroll.
---
As Project Manager for Qantas Engineering Ground Star Implementation, Benn, successfully lead a combined business and technology team through conception, design, and build for a complex rostering and day-of-operations control system managing engineering staff involved in aircraft turnaround.
---
As Project Manager for the Department of Immigration & Citizenship Visa Processing Portal, Benn led a large development team through three year-long releases of a combined team of approximately 60 developers and testers at peak, including offshore and client staff.
---
As a Managing Consultant at CBA Benn managed a content management systems implementation for retail banking for the online help and web content supporting the first NetBank implementation.
---
As a senior consultant for the Medical Benefits Fund (MBF, now BUPA) Self Service Portal Implementation, Benn managed the requirements gathering and configuration of the Interwoven Teamsite product to support MBF's first self-service portal implementation.
---
As a senior consultant for Cantor Fitzgerald's Carbon Trading Portal Implementation, Benn led the testing team in the development of this innovative carbon trading platform being established by the US brokerage firm.
---
Other Team Members
Declan Boylan

General

2020-01-15T02:30:38+11:00

Gareth James

General

2021-01-19T11:29:58+11:00

Connie McKeage

Julius

2021-03-09T10:14:51+11:00

Michael Blomfield

Julius

2023-02-14T10:26:26+11:00

Temre Green

Julius

2022-11-23T10:52:41+11:00

Mike Stockley

Julius

2022-08-30T12:56:19+11:00

Julie Laoit

Julius

2022-07-19T09:10:59+11:00

Rob Thomsett

General

2023-01-31T17:26:36+11:00

Louise Ford

General

2020-01-15T03:08:18+11:00

Aaron Simonsen

Julius

2023-11-13T23:52:10+11:00

Alan Alehashemi

Julius

2022-07-19T09:07:40+11:00

Alex Jahan

Julius

2023-11-14T12:14:04+11:00

Alex Massie

General

2023-11-14T12:25:43+11:00

Alexander Rivkin

Julius

2023-11-14T00:06:50+11:00

Alexandra Marie Tan

Julius

2023-07-20T17:43:15+11:00

Ali Pahlavan

General

2023-11-14T00:19:34+11:00

Alisdair Brown

Julius

2022-08-30T09:51:38+11:00

Amanda Walker

Julius

2023-11-14T12:09:46+11:00

Andrew Cheesman

Julius

2022-08-09T12:17:42+11:00

Anna Linfield-Kent

Julius

2023-11-14T11:45:20+11:00

Andrew Marshall

Julius

2023-08-29T14:02:36+11:00

Audrey Teh

Julius

2023-11-14T01:03:53+11:00

Barbara Read

General

2023-11-13T23:44:22+11:00

Bhavna Gupta

Julius

2023-11-30T01:43:24+11:00

Benn Salier

Julius

2023-10-17T17:16:47+11:00

Bita Bagheri

General

2023-08-02T22:15:49+11:00

Blake Dahlen

Julius

2023-07-20T13:58:11+11:00

Caroline Lees

Julius

2023-11-14T01:15:13+11:00

Cathy Baldwin

General

2021-01-19T16:55:52+11:00

Chris Sykes

General

2022-05-26T12:50:02+11:00

Callum Barker

Julius

2023-09-15T10:54:00+11:00

Dave Rider

Julius

2023-11-14T11:28:26+11:00

David Johnson

General

2023-06-13T11:44:41+11:00

Deanna Edwards

Julius

2023-03-28T15:46:04+11:00

Derek Oldham

Julius

2023-11-14T01:43:07+11:00

Elise Kellond-Knight

Julius

2019-07-04T22:47:54+11:00

Eliza Johnson

Julius

2023-11-14T01:52:47+11:00

Ellen Misador

Julius

2023-11-14T11:16:10+11:00

Eugene O'Connell

Julius

2023-11-14T11:03:19+11:00

Fritzie Ligeralde

Julius

2023-10-27T12:23:57+11:00

Gilbert Wong

Julius

2023-09-28T10:05:22+11:00

Guru Swaminathan

General

2023-05-26T16:16:29+11:00

Hardik Lakhani

Julius

2023-11-14T10:59:45+11:00

Hayley Weir

Julius

2023-08-29T14:56:54+11:00

Helen Argitis

Julius

2023-11-14T10:56:19+11:00

Inggrid Yapari

Julius

2023-09-05T14:17:37+11:00

Ian Salvador

Julius

2023-11-14T02:22:20+11:00

Jerry Cobb

General

2022-06-28T15:49:32+11:00

Joanna Carlos

Julius

2022-02-15T17:48:05+11:00

Jochebed Diaz

General

2023-07-27T15:46:01+11:00

Johaimah Garrido

Julius

2021-03-16T10:08:35+11:00

John Middlemist

Julius

2023-11-14T02:36:08+11:00

Jovilyn Magtoto

Julius

2022-08-02T13:27:08+11:00

Julia Nicole Justo

Julius

2023-11-14T10:49:49+11:00

Julius Labalan

Julius

2023-10-05T10:04:21+11:00

Katherine Whiteside

General

2023-11-14T10:44:56+11:00

Kunal Parikh

Julius

2022-01-25T11:49:10+11:00

Lauren Grouse

Julius

2023-11-14T10:37:06+11:00

Louigi Gardiola

Julius

2023-02-23T08:31:20+11:00

Maddison Schmid

Julius

2023-11-14T10:31:00+11:00

Mariam Kohani

Julius

2022-07-19T09:57:04+11:00

Marian Joyce Makalintal

Julius

2023-06-21T10:48:28+11:00

Marianne Dinsay

Julius

2023-11-14T10:27:12+11:00

Mark McAdam

General

2023-05-03T12:09:06+11:00

Mark Millen

Julius

2022-08-30T12:47:06+11:00

Matthew Knight

Julius

2023-11-14T10:24:09+11:00

Melody Framp

Julius

2023-11-14T10:20:38+11:00

Melody Tuazon

Julius

2023-05-09T15:59:40+11:00

Michael Bryant

General

2023-11-13T17:56:32+11:00

Mohammad Ramezani

General

2022-07-13T16:18:36+11:00

Nadja Schulze

Julius

2023-07-13T13:05:06+11:00

Nevil Cope

General

2022-08-30T14:24:26+11:00

Niall Burke

Julius

2023-11-13T17:36:58+11:00

Nick Rodwell

Julius

2023-11-13T17:46:28+11:00

Nicole Hatten

Julius

2023-11-13T17:33:35+11:00

Ninia Ortile

Julius

2022-10-11T14:26:40+11:00

Pablo Andres Cordova Baya

Julius

2023-06-21T10:48:54+11:00

Parastoo Mousavi

Julius

2023-11-13T17:25:28+11:00

Paul Kirschner

General

2022-02-04T02:26:06+11:00

Peter Boylan

General

2023-03-14T16:22:42+11:00

Peter Philpott

General

2022-11-08T10:05:47+11:00

Rachel Low

Julius

2023-09-18T12:34:26+11:00

Rajiv Boddupalli

Julius

2023-11-13T16:14:32+11:00

Robert Crossman

General

2022-03-08T14:18:21+11:00

Rohini Verma

Julius

2023-11-30T02:00:48+11:00

Rohit Satija

Julius

2023-11-13T15:37:09+11:00

Roxane Montierro

Julius

2020-12-15T06:30:55+11:00

Sanjay Narayan

Julius

2023-02-14T11:09:04+11:00

Saurabh Kundi

Julius

2023-11-13T15:08:30+11:00

Shiraan Fernando

Julius

2023-03-14T15:07:49+11:00

Shruthi Srinivas

Julius

2023-08-25T12:02:31+11:00

Sreekanth Badam

Julius

2023-11-30T03:24:02+11:00

Stephen Curtis

Julius

2023-11-13T13:01:36+11:00

Simon Chrétien

Julius

2023-09-15T11:40:55+11:00

Tameka Yallop

General

2023-08-29T16:34:12+11:00

Tanvi Mahajan

Julius

2023-11-13T12:45:18+11:00

Thuc Linh Nguyen Phan

Julius

2023-11-13T12:39:10+11:00

Tony Calusic

Julius

2023-11-13T12:21:56+11:00

Vanessa Vella

General

2023-11-30T02:22:53+11:00

Vergil De Leon

Julius

2023-09-11T10:53:30+11:00

Winona Astian Thian

Julius

2023-02-23T08:34:19+11:00

Yanmin Chen

Julius

2023-10-03T19:22:20+11:00

Zach Barnetby

Julius

2023-11-13T10:30:25+11:00