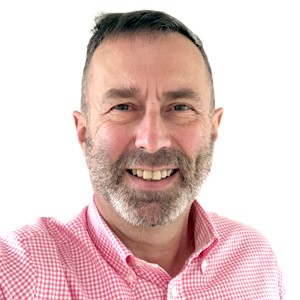 Brett Krieger
Program Manager
---
Areas Of Expertise:
PMO
Delivery
Systems Integration and Development
Scrum/Lean/Kanban
---
Education:
SAFE4 Certified Agilist (Scaled Agile)
Prince2™ Project Management Accreditations (Foundation and Practitioner)
Bachelor of Science – University of Melbourne
Diploma of Education – University of Melbourne
---
About Brett
Brett Krieger is an experienced PMO Lead, Project Manager and Senior BA. His key areas of expertise are within Governance, Finance and the application of Design Thinking, Agile and hybrid techniques (Scrum/Lean/Kanban) for program and project delivery. Brett is an active member of the software community with regular participation in IT and PM professional meet-ups/conferences and is experienced with major PM tools including JIRA, Confluence, & MS Office suite including Visio & MS Project.
---
What Brett brings
Building effective relationships with key stakeholders across business.
Building governance frameworks for effective delivery tracking.
Providing leadership in portfolio establishment and management as well as maintaining technical currency through regular engagements in "hands-on" – systems integration and development – PM and BA delivery.
Experienced with JIRA, Confluence, Visio & MS Project.
---
Key Clients:
Vanguard Investments
National Australia Bank (NAB)
Leica
NBNCo
CrowdHired
---
Key Achievements:
As IT Program Manager at Vanguard Investments, Brett led the setup of IT Governance, business IT vendor rating models and E2E delivery for the Vanguard Personal Investor (Retail) Program. Brett built strong relationships with the Sponsor, business leads and key local and US leads for delivery of standardised regional AWS environment, Network Infrastructure, Client Verification/KYC, Cloud-Based Authentication and Security Model, Cloud-based CRM, management of third-party vendors and local and US internal teams in development of micro-services, client experience and integration of same.
---
As PMO Manager at National Australia Bank (NAB), Brett successfully led a range of practice improvements in Portfolio Management within the Wholesale and Regulatory Portfolios. The role included ongoing oversight of 15-20 Project Managers delivering projects with individual project budgets ranging from $1M-$100M.
---
As Program Manager at Leica, Brett undertook a review of the delivery model for a new flagship product within Leica, a worldwide leader in pathology products. The product consisted of a physical processing unit, multiple software components and complex chemical processes using reagents. The review encompassed recommendations for team structure, program governance for the global team, delivery planning, process and oversight of the implementation of the first phase of changes.
---
As Program Manager for the Portfolio Regulatory Change at NAB, Brett established the compliance reporting and regulatory change implementation practices for the portfolio of regulatory change projects within NAB Product & Markets. Brett coordinated a range of forward planning activities for the Regulatory Portfolio including preparation of the regulatory portfolio budget profile across the Bank.
---
As Program Manager at NAB, Brett led an Independent Program Review and presented to the NAB Executive Management, a review of G20 Regulatory Reform, the largest regulatory Project within NAB at the time. Brett established the Terms of Reference in consultation with the then CFO, presented the recommendations (which were subsequently adopted) covering new sponsorship and governance arrangements, team structure, financial management and project disciplines.
---
As PMO Manager at NAB Wholesale Banking, Brett had oversight of projects within the Wholesale Bank IT Portfolio including an uplift activity for regular project reviews, benefits tracking and the appropriate use of agile project delivery techniques in an enterprise environment. Monthly Portfolio reporting for the Wholesale Banking Investment Committee reporting to the CFO Chair, CTO and Heads of Business.
---
As Project Manager at NBNCo, Brett managed the fulfilment component for a major OSS release for NBNCo. This included managing a distributed team in the successful delivery of fulfilment capabilities including "Service Qualification" and "Automated Design and Assign" from the completion of the design stage through design, development and the various stages of integration and network testing. The major release was successfully deployed on schedule.
---
As Project Manager at CrowdHired Brett worked on the development and delivery of the referral recruitment portal launched at the YOW Conference. The platform was developed using Ruby on Rails and deployed on Heroku (Amazon-based) hosting platform. The platform is integrated with LinkedIn, Twitter and Google authentication. An Agile delivery process was used for the project incorporating a Kanban Card wall for User Stories, Burn-Down charts, velocity tracking and weekly Sprints.
---
Other Team Members
Declan Boylan

General

2020-01-15T02:30:38+11:00

Gareth James

General

2021-01-19T11:29:58+11:00

Connie McKeage

Zeus Lara

2021-03-09T10:14:51+11:00

Rob Thomsett

General

2021-04-06T12:29:29+11:00

Louise Ford

General

2020-01-15T03:08:18+11:00

Laury MacPherson

Zeus Lara

2020-12-15T05:18:19+11:00

Alan Madani

General

2020-07-24T03:51:19+11:00

Alex Massie

General

2020-06-19T01:51:58+11:00

Ali Pahlavan

General

2020-07-09T06:29:03+11:00

Andrew Cheesman

Zeus Lara

2021-03-23T12:46:37+11:00

Andrew McDonagh

General

2021-03-09T12:37:25+11:00

Barbara Read

General

2020-01-10T04:13:14+11:00

Benn Salier

Zeus Lara

2021-02-09T11:57:58+11:00

Berna Akdeniz

Zeus Lara

2020-12-15T10:21:24+11:00

Bita Bagheri

General

2021-03-02T14:12:11+11:00

Brett Krieger

Zeus Lara

2021-04-06T12:05:25+11:00

Bruce Denson

General

2020-12-15T02:29:08+11:00

Cathy Baldwin

General

2021-01-19T16:55:52+11:00

Chika Nnadiekwe

Zeus Lara

2021-02-16T14:32:26+11:00

Chris Sykes

General

2020-03-05T00:14:43+11:00

David Johnson

General

2020-01-15T02:05:16+11:00

Donalito Jr. Bales

Zeus Lara

2021-01-12T10:10:18+11:00

Ericson Bagunas

General

2020-10-01T05:06:36+11:00

Gilbert Wong

Zeus Lara

2020-12-15T04:26:15+11:00

Grace Tran

General

2020-04-27T06:07:30+11:00

Guru Swaminathan

General

2020-10-13T05:04:12+11:00

Jeroen Lubbers

Zeus Lara

2020-12-15T04:06:18+11:00

Jerry Cobb

General

2020-11-06T00:49:28+11:00

Joanna Carlos

Zeus Lara

2020-09-14T00:37:15+11:00

Joanne Carla S. Sebuc

General

2021-03-23T12:54:52+11:00

Jochebed Diaz

General

2020-12-15T05:31:11+11:00

John Middlemist

Zeus Lara

2021-04-20T11:40:31+11:00

John Mitchell

General

2020-07-22T01:01:54+11:00

Josh Pricken

Zeus Lara

2021-02-16T14:32:44+11:00

Julia Nicole Justo

Zeus Lara

2021-02-16T14:33:01+11:00

Julie Laoit

Zeus Lara

2021-02-16T14:33:40+11:00

Katherine Whiteside

General

2020-07-02T06:55:12+11:00

Krishnaraj Arumugam

Zeus Lara

2020-06-30T04:59:15+11:00

Louie Huang

Zeus Lara

2021-04-20T15:02:18+11:00

Louigi Gardiola

Zeus Lara

2021-02-16T14:34:48+11:00

Louise White

General

2020-04-23T06:17:12+11:00

Lousiene Samonte

General

2020-04-01T03:22:19+11:00

Mark McAdam

General

2020-08-24T01:07:53+11:00

Maryam Kohani

Zeus Lara

2021-03-01T10:59:19+11:00

Michael Baylon

Zeus Lara

2021-04-06T11:22:44+11:00

Michael Bryant

General

2021-03-09T11:37:38+11:00

Mohammad Ramezani

General

2020-01-14T03:38:39+11:00

Muhammad Sauood Ur Rauf

General

2021-05-10T12:45:04+11:00

Nadja Schulze

General

2020-05-29T06:16:06+11:00

Nevil Cope

General

2020-01-14T04:11:02+11:00

Niloofar Fardanesh

General

2020-09-29T01:07:43+11:00

Parastoo Mousavi

Zeus Lara

2021-03-09T12:56:41+11:00

Paul Kirschner

General

2021-03-09T12:49:12+11:00

Peter Boylan

General

2020-12-15T00:21:00+11:00

Peter Patrick Boylan

Zeus Lara

2021-02-16T14:22:06+11:00

Peter Philpott

General

2020-10-30T03:09:29+11:00

Pritika Osland

Zeus Lara

2020-09-23T00:05:43+11:00

Rick Myburgh

Zeus Lara

2021-05-04T11:29:59+11:00

Rinku Razdan

General

2020-11-11T06:29:00+11:00

Robert Caminiti

General

2020-10-07T04:02:43+11:00

Robert Crossman

General

2020-01-15T04:30:20+11:00

Rohini Verma

Zeus Lara

2021-04-13T12:23:02+11:00

Roxane Montierro

Zeus Lara

2020-12-15T06:30:55+11:00

Satya Sharma

General

2021-04-07T16:47:17+11:00

Sharon Tannenbaum

Zeus Lara

2020-10-13T00:59:01+11:00

Shiraan Fernando

Zeus Lara

2021-03-09T17:04:13+11:00

Sosha Jabbary

General

2021-01-27T09:52:48+11:00

Stephen Curtis

Zeus Lara

2021-04-13T10:29:51+11:00

Steve Baxter

Zeus Lara

2021-03-23T11:07:10+11:00

Syed Hussain

Zeus Lara

2021-03-23T11:24:33+11:00

Tameka Yallop

General

2019-04-29T04:29:36+11:00

Vanessa Vella

General

2020-04-15T01:08:38+11:00

Yanmin Chen

Zeus Lara

2021-03-23T15:31:10+11:00