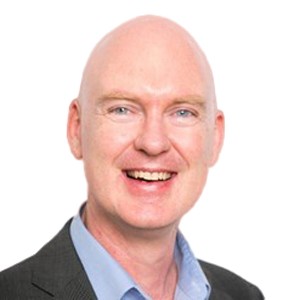 Callum Dodd
Senior Project Manager
---
Areas Of Expertise:
Large Scale IT Project Management
Complex Program Management, incl Service Improvement Plans and Cloud Transformation Leadership
Data Centre Migration
---
Education:
Masters of Business Administration, Queensland University of Technology
Bachelor of Engineering (Electronics) Honours, La Trobe University
Bachelor of Science, La Trobe University
---
About Callum Dodd
Callum is a senior technology project specialist with a proven track record of governing and executing the full project life cycle in a Global Environment across the finance, telecommunications, government, education, construction, and entertainment industries.
---
What Callum brings
Extensive experience on consulting and client sides of IT project and program delivery.
Leverages his experience of executing various types of IT projects and programs across multiple industries to drive business value whilst mitigating business risk
Excellent experience in different delivery methodologies including Agile & Waterfall.
Proven ability to establish successful relationships with key stakeholders including senior management and lead teams including during times of uncertainty to deliver successful customer and business outcomes.
---
Key Clients:
CBA
Macquarie Group
Boral
Origin Energy
Optus
State Government Department
DWS
City of Melbourne
Merrill Lynch
---
Key Achievements:
As a Program Director at CBA, Callum led a portfolio ($43M/yr, 50+ FTE) spanning EUC, Security, Mainframe and Payments with a global team. During his time a CBA, Callum was involved with a Windows 10 upgrade of CBA's entire End User Compute devices, infrastructure transformation for the payments platform to conform to NZ and ASIC regulations, and the integration of CBA with AWS payments. He also undertook a service improvement plan to improve project and operational delivery.
---
As a Program Manager at Macquarie Bank, Callum led a portfolio ($15M/yr, 10+ FTE) delivering Private Cloud and Virtual Desktop environments across four regions with a global team. Projects included infrastructure expansion, migration of virtual networking technologies, and removal of technical debt in the environment. Callum also undertook a service improvement plan to improve project delivery which resulted in Macquarie identifying project delivery as one key factors of success in the relationship.
---
As a Program Manager at Boral, Callum led a portfolio ($1.2M/yr, 10+ FTE at peak) delivering infrastructure services. During his time at Boral he was involved with the transitioning of network and infrastructure services to another service provider.
---
As a Senior Project Manager at Origin, Callum was involved with Origin's Cloud transformation initially managing the final stages of a network transformation to better integrate with applications being migrated to the Cloud and an Exchange migration to AWS, and then with a firewall migration from on-premise to the Cloud. He was also involved with managing a pilot for Microsoft's Modern Management platform, and development of a Disaster Recovery (DR) Plan for 40 Mission and High Critical applications, which included the development of a proposal to test DR in the Cloud.
---
As a Senior Project Manager at Optus, Callum was involved in the recovery of the Billing and Comparative testing streams for a Business Support System (BSS) transformation. He improved the engagement of the Billing Stream and Comparative Testing teams which had a positive impact on defect remediation and also led an initiative to implement Continuous Integration.
---
As Senior Project Manager at a State Government Department, Callum was responsible for the IT Application delivery of the Mobile Technology stream for a Digital Transformation programme. He Improved an internal department's capability to adhere to State Government reporting requirements, managed the software upgrade of the SAP Human Resources module and generated approximately AUD$2.5M worth of revenue through pre-sales activity managing teams of up to ten (10) resources.
---
As Senior It Consultant at DWS, Callum managed the Solution Definition of the first phase of the implementation of a Revenue Assurance Tool, worth an estimated $40M. This involved defining the foundation of the programme ensuring that the programme was structured for success. He improved the customer billing experience and credit rebates by approximately $7.2-$9M annually by addressing an orchestration issue between two provisioning and billing mainframes.
---
As Programme Manager, Corporate Systems at City of Melbourne, Callum recovered a high priority troubled project ($3M budget) that transition from an 'in house' application to a commercially 'off the shelf' system (Accela). Application managed Government compliance for food and health related businesses. He managed a team of up to 12 direct reports to deliver projects for critical business applications such as Finance, HR, Corporate Performance, and Capital Works. This included Chairing a working group consisting of operational and project representatives to provide initial recommendations on the implementation of Agile.
---
As Project Manager at Macquarie Telecom, Callum Managed the transition of a 190-site network from Telstra to Macquarie Telecom for Spotless. He managed up to 30 projects simultaneously varying from co-ordinating network changes, to upgrading network links, to the transition of up 15 site networks from other carriers using Prince2 methodology. The technologies used during these projects tended to be MPSL, xDSL, Frame Relay, Ethernet, VoIP, QoS. Callum worked with clients to limit the risk and impacts of network changes to the business.
---
As Global Product Manager, Mobility at Merrill Lynch, Callum was Responsible for the global management of Merrill Lynch's Blackberry infrastructure, cell phones, pagers and mobile broadband. At the time there were approx.. 23,000 Blackberries globally. Managed a pilot of a number of Blackberry productivity tools and provided governance oversight for a project to upgrade Blackberry Enterprise Servers across all regions and to regionalise the SQL servers used as part of the Blackberry service.
---
Other Team Members
Declan Boylan

General

2020-01-15T02:30:38+11:00

Gareth James

General

2021-01-19T11:29:58+11:00

Connie McKeage

Julius

2021-03-09T10:14:51+11:00

Michael Blomfield

Julius

2023-02-14T10:26:26+11:00

Temre Green

Julius

2022-11-23T10:52:41+11:00

Mike Stockley

Julius

2022-08-30T12:56:19+11:00

Julie Laoit

Julius

2022-07-19T09:10:59+11:00

Rob Thomsett

General

2023-01-31T17:26:36+11:00

Louise Ford

General

2020-01-15T03:08:18+11:00

Aaron Simonsen

Julius

2022-08-30T11:02:06+11:00

Alan Alehashemi

Julius

2022-07-19T09:07:40+11:00

Alex Jahan

Julius

2022-12-13T10:15:47+11:00

Alex Massie

General

2023-05-09T15:42:17+11:00

Alexander Rivkin

Julius

2023-03-28T15:40:59+11:00

Alexandra Marie Tan

Julius

2023-07-20T17:43:15+11:00

Ali Pahlavan

General

2023-08-03T11:39:33+11:00

Alisdair Brown

Julius

2022-08-30T09:51:38+11:00

Amanda Walker

Julius

2023-06-06T11:10:57+11:00

Anders Madsen

Julius

2022-08-02T17:55:11+11:00

Andrew Cheesman

Julius

2022-08-09T12:17:42+11:00

Andrew Coley

Julius

2021-12-21T12:36:47+11:00

Anish Joshi

Julius

2023-04-04T15:04:09+11:00

Ann Mica Mae Lim

Julius

2023-05-11T14:08:40+11:00

Anna Linfield-Kent

Julius

2023-03-14T16:25:51+11:00

Andrew Marshall

Julius

2023-08-29T14:02:36+11:00

Audrey Teh

Julius

2023-06-13T10:54:02+11:00

Barbara Read

General

2023-04-27T09:42:19+11:00

Bhavna Gupta

Julius

2023-08-25T16:07:45+11:00

Benn Salier

Julius

2021-07-06T13:45:00+11:00

Bita Bagheri

General

2023-08-02T22:15:49+11:00

Blake Dahlen

Julius

2023-07-20T13:58:11+11:00

Callum Dodd

Julius

2022-11-23T11:00:39+11:00

Caroline Lees

Julius

2023-01-17T10:29:22+11:00

Cathy Baldwin

General

2021-01-19T16:55:52+11:00

Chris Sykes

General

2022-05-26T12:50:02+11:00

Callum Barker

Julius

2023-09-15T10:54:00+11:00

Dave Rider

Julius

2022-02-04T01:57:49+11:00

David Johnson

General

2023-06-13T11:44:41+11:00

David Mansfield

Julius

2023-02-14T10:37:32+11:00

Deanna Edwards

Julius

2023-03-28T15:46:04+11:00

Derek Oldham

Julius

2023-05-09T15:38:58+11:00

Elise Kellond-Knight

Julius

2019-07-04T22:47:54+11:00

Eliza Johnson

Julius

2023-07-20T12:18:49+11:00

Ellen Misador

Julius

2023-07-20T15:42:42+11:00

Eugene O'Connell

Julius

2022-03-22T16:14:36+11:00

Fritzie Ligeralde

Julius

2021-08-17T15:41:14+11:00

Gilbert Wong

Julius

2023-09-28T10:05:22+11:00

Guru Swaminathan

General

2023-05-26T16:16:29+11:00

Hardik Lakhani

Julius

2022-03-08T16:33:18+11:00

Hayley Weir

Julius

2023-08-29T14:56:54+11:00

Helen Argitis

Julius

2022-05-26T12:13:35+11:00

Inggrid Yapari

Julius

2023-09-05T14:17:37+11:00

Ian Salvador

Julius

2022-06-14T17:51:51+11:00

Ian Thomson

Julius

2023-06-13T10:25:34+11:00

Jerry Cobb

General

2022-06-28T15:49:32+11:00

Joanna Carlos

Julius

2022-02-15T17:48:05+11:00

Jochebed Diaz

General

2023-07-27T15:46:01+11:00

Johaimah Garrido

Julius

2021-03-16T10:08:35+11:00

John Middlemist

Julius

2023-07-13T11:20:18+11:00

Jovilyn Magtoto

Julius

2022-08-02T13:27:08+11:00

Julia Nicole Justo

Julius

2023-02-23T08:34:34+11:00

Julius Labalan

Julius

2023-09-19T11:03:24+11:00

Katherine Whiteside

General

2022-11-30T17:42:36+11:00

Kunal Parikh

Julius

2022-01-25T11:49:10+11:00

Lauren Grouse

Julius

2023-06-15T15:40:06+11:00

Louigi Gardiola

Julius

2023-02-23T08:31:20+11:00

Louise White

General

2021-05-11T16:20:05+11:00

Maddison Schmid

Julius

2023-05-11T09:35:43+11:00

Mariam Kohani

Julius

2022-07-19T09:57:04+11:00

Marian Joyce Makalintal

Julius

2023-06-21T10:48:28+11:00

Marianne Dinsay

Julius

2023-02-23T08:32:42+11:00

Mark McAdam

General

2023-05-03T12:09:06+11:00

Mark Millen

Julius

2022-08-30T12:47:06+11:00

Matthew Knight

Julius

2023-02-23T08:32:48+11:00

Melanie Northrop

Julius

2023-01-31T17:06:41+11:00

Melody Framp

Julius

2023-06-13T11:17:39+11:00

Melody Tuazon

Julius

2023-05-09T15:59:40+11:00

Michael Bryant

General

2022-08-09T11:38:32+11:00

Mohammad Ramezani

General

2022-07-13T16:18:36+11:00

Nadja Schulze

Julius

2023-07-13T13:05:06+11:00

Nevil Cope

General

2022-08-30T14:24:26+11:00

Niall Burke

Julius

2022-10-11T13:16:07+11:00

Nick Rodwell

Julius

2023-06-13T10:21:33+11:00

Nicole Hatten

Julius

2023-07-04T16:34:47+11:00

Ninia Ortile

Julius

2022-10-11T14:26:40+11:00

Pablo Andres Cordova Baya

Julius

2023-06-21T10:48:54+11:00

Parastoo Mousavi

Julius

2022-12-13T10:24:00+11:00

Paul Kirschner

General

2022-02-04T02:26:06+11:00

Peter Boylan

General

2023-03-14T16:22:42+11:00

Peter Philpott

General

2022-11-08T10:05:47+11:00

Rachel Low

Julius

2023-09-18T12:34:26+11:00

Rahul Kaushal

Julius

2023-08-03T10:44:21+11:00

Rajiv Boddupalli

Julius

2022-12-13T09:44:21+11:00

Robert Caminiti

General

2020-10-07T04:02:43+11:00

Robert Crossman

General

2022-03-08T14:18:21+11:00

Rohini Verma

Julius

2021-04-13T12:23:02+11:00

Rohit Satija

Julius

2023-08-29T15:13:11+11:00

Roxane Montierro

Julius

2020-12-15T06:30:55+11:00

Sanjay Narayan

Julius

2023-02-14T11:09:04+11:00

Saurabh Kundi

Julius

2023-02-23T08:26:14+11:00

Shiraan Fernando

Julius

2023-03-14T15:07:49+11:00

Shruthi Srinivas

Julius

2023-08-25T12:02:31+11:00

Sreekanth Badam

Julius

2022-11-09T17:14:36+11:00

Stephen Curtis

Julius

2023-05-30T09:22:30+11:00

Simon Chrétien

Julius

2023-09-15T11:40:55+11:00

Tameka Yallop

General

2023-08-29T16:34:12+11:00

Tanvi Mahajan

Julius

2023-03-28T15:21:57+11:00

Thuc Linh Nguyen Phan

Julius

2023-05-30T09:39:47+11:00

Tony Calusic

Julius

2022-08-01T16:52:17+11:00

Vanessa Vella

General

2021-12-14T12:11:12+11:00

Vergil De Leon

Julius

2023-09-11T10:53:30+11:00

Winona Astian Thian

Julius

2023-02-23T08:34:19+11:00

Yanmin Chen

Julius

2023-09-28T10:13:11+11:00

Zach Barnetby

Julius

2023-06-16T17:32:20+11:00