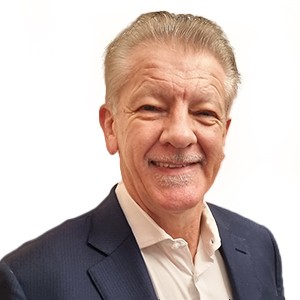 Cliff Blakley
Program/PMO Director
---
Areas Of Expertise:
Project Delivery
Strategy
Planning
Portfolio Management
Project Management office
---
Education:
Bachelor of Commerce, The University of Auckland
Certificate of Engineering, Auckland University of technology
---
About Cliff Blakley
Cliff is an authentic and versatile, customer focused delivery leader who takes accountability and achieves results through people, process, technology and change enabled outcomes. He is experienced with large multisector corporate & government organisations and the IT&T industry, in executive, senior leadership, and consulting roles. He has demonstrated achievements in planning and delivering organisation transformation and change by building teams, and collaborating with stakeholders, delivery partners and clients.
---
What Cliff brings
Effective communication skills; concise and succinct while ensuring common understanding of status and issues.
Strong influencing skills and ability to drive organisational change.
Strategy, design, development and support of program and project management solutions to ensure successful business outcomes.
Effectively sets and communicates the organisational vision and strategy.
Provides robust leadership & coaching of project resources.
---
Key Clients:
Transport for NSW Sydney Trains
AUX investments
Telstra
Electronic Data Systems/Hewlett Packard
---
Key Achievements:
As Director of Planning and Delivery for Transport for NSW Sydney Trains, Cliff was accountable for the design and establishment of the Operations Directorate's business planning, performance improvement, delivery, change management, business and operational readiness for large scale transport projects across STs five operational rail control and train crew functions with a workforce of 3000. He established and stood-up the Planning & Delivery function of 43, with 6 direct reports to deliver; business planning, pipeline management, investment funding & business cases ($300M), project management office, program and project management, delivery and change for a portfolio of programs (5) and projects (40), business readiness plus release control for major Transport for NSW timetable projects. Program and project outputs included; business and operational transformation, governance, train crew, signaling and security facilities, timetable reliability, safety communication assurance, timetable design system, signaling systems, digital business systems and rail security capabilities. Cliff drove business performance through the design, establishment and operation of balanced scorecards, visual management centres (VMC). He led the design, planning and establishment of strategic programs and projects including, Rail Operations Centre Ways of Working ($20M), Safety Critical Communications ($3M), Technology Enabled Train operations ($600M), IT and Operations Technology roadmaps, timetable design, train crew and security facilities. Cliff established and managed the Service Delivery Portfolio for over 200 ($20Mpa) programs and projects aligned to strategic business plan outcomes for the Customer Operations and Train Crewing Branches workforce of 7000.
---
As General Manager, Projects and Performance for Transport for NSW Sydney Trains, Cliff GM was accountable for the design and establishment of the Directorate's business planning, service strategy, program & project delivery, internal communications, business process improvement, and business performance management. The Directorate of 2600 people, $600Mpa opex budget, and a three-year improvement program portfolio of over $750M delivering customer service improvement on stations, customer information, train operations, fleet, and revenue protection. Over three years achieved an increase in overall customer satisfaction from 79 to 90%, and a reduction/reinvestment of $40Mpa opex. He established and stood-up the Projects and Performance team of 35, with 6 direct reports to deliver: business planning, pipeline & demand management, investment & business cases, program management office, program delivery, change, release control, business readiness interface management, for a portfolio of programs (6) and projects (70). Project outputs included; business and operational transformation, enhanced customer information, on-time running reliability, new timetables, station upgrades and fleet improvements. He led the Fixing the Trains (RailCorp reform), customer service work stream to establish and transform the new directorate by developing a new customer service strategy aligned to enabling delivery programs focused on stations, customer information, front line service delivery, on train experience, disrupted mode customer information management. The customer service strategy underpinned a four year $750M investment in enterprise-wide customer service enhancement initiatives. Directorate business planning aligned to corporate and TfNSW long term plans and strategies to drive improved business, service and operational performance of 2600 people, $600Mpa opex budget.
---
As Program Manager at AUX Investments (Qantas and AU Post), Cliff was responsible for ensuring transformation and IT delivery commitments were met across a $65M portfolio of IT projects and shared IT services to integrate the AaE retail business into STE creating the largest freight handling company in Australia with revenue of over $1B and people of 5,000. He managed the portfolio and delivery management oversight of a $20M transformation program of IT projects that enabled business outcomes including consolidation of; distribution depots, call centres, CRM systems, brand and product launch, core financials, shared corporate functions, HRIS, third party logistics. Cliff managed the Integration of two IT organisations into a single organisation design of 120 people, responsible for design delivery and management of $45Mpa IT services through a shared service model. He has delivery responsibility for $3.5M projects to improve the end user experience from IT services. Deliverables from third party providers included enterprise wide; integrated WAN & AD network, single integrated Exchange eMail system, design and deployment of a single end user device managed operating environment, new SharePoint 2010, service desk consolidation, automation of IT service requests, MS Lync upgrade to provide VOIP telephony, video conferencing & text chat, process design and repository solution, and a new project delivery capability. Cliff also had delivery responsibility for $2.8M enterprise operational enablement IT projects including; TIBCO message bus, event core Teradata strategy, Oracle Fusion migration to TIBCO, SAN replacement, Wi-Fi refresh and augmentation, iPhone POD application, Route Optimisation, WAN router and switch upgrade.
---
As State Delivery Manager at Telstra, Cliff was accountable for turning around the ISO 9001 accredited program & project management division, delivering IP infrastructure and cloud-based solutions to meet increased demand from Telstra's NSW & ACT's large corporate and government customers. He led a team of over 60 including; Project Team Managers (4), Program Managers, Senior Project Managers, Project Managers, Product Implementers, Project Support and Project Allocators in NSW and ACT, delivering a portfolio AU$20Mpa (labour and services) of 350 concurrent (600pa) programs and projects. Executive delivery escalation point for project issues that cannot be resolved by the team. Cliff managed the design and implemented an improvement program to transform the project delivery approach from focusing on internal operational efficiency, to delivering customer and revenue outcomes. Outcomes included a reduction of outstanding billing from $50M to $5M over a 4-month period, an increase in projects delivered on time from 5% to 30% over 6 months and an increase from 350 to 400 concurrent projects managed. He introduced improvement initiatives including rebalancing delivery skill profile & resource levels, team building, implementation of gates to proactively manage delivery date achievement, issue management and billing outcomes; improve skill profile assignment to projects, align upstream sales and design processes to customer delivery date expectations and a new enterprise wide prioritised project pipeline management approach, expanded management of special client aligned project categories across the portfolio. Cliff maintained and enhanced ISO 9001 accreditation of the project management system, drive improvement in Net Promotor Score contribution and as required acted up as: Director Customer Operations and the GM Professional Project Services.
---
As Portfolio/Program Manager at Electronic Data Systems / Hewlett Packard, Cliff was responsible for ensuring technology enabled transformation commercial obligations were met to the Commonwealth Bank of Australia (CBA) across an AU$25Mpa IT infrastructure project delivery team of 60 program and project managers delivering 80/$100M concurrent programs and projects. The technologies deployed included Wintel, UNIX, mainframe, network, Network Print Services, storage, virtual machines and workplace devices located in data centre and distributed global client locations. The role focused on achieving and improving solution, delivery, commercial and revenue outcomes at portfolio, program and project levels through the design and application of client facing, cost effective program and project management processes, governance frameworks and methodologies. Reduced delivery costs which contributed to the renewal and expansion of the CBA enterprise outsourcing contract. Cliff delivered the CBA, Branch Refresh Program an AU$12M (excl HW) strategic initiative to modernise and transform the retail Branch environment by designing and implementing a new server and workstation COE solution including updating AD and service management technologies. The scope included 1100 Australian locations, replacement of 1200 servers, 15,000 workstations and up to 30,000 peripheral devices over a 21-month timeline.
---
As Program Director at Electronic Data Systems/Hewlett Packard, Cliff delivered an AU$12M three-year program of work for the CBA including the Australian and international distributed and data centre Wintel environments. The scope included the remediation of 3000 MS NT4 Wintel, application, data and infrastructure servers, conversion of 154 server applications to MS Windows 2003 and upgrade of 3000 desktops to XP. He program managed the AU$6M AAPT (Telco) Transformation Program scoped to transform the IT environment by, centralising IT support processes & services, upgrading 1600 users from Novelle to MS Exchange, rolling out a COE including upgrading desktop users, consolidating Intel servers, and relocating a data centre containing mainframe, midrange and distributed applications and server infrastructure. Cliff also planned and program managed the delivery of the AU$7M upgrade of 10,000 (of 24,000) CBA enterprise desktops Australia wide from MS NT4 to MS XP including over 300 desktop applications, upgrade of network, server, and desktop infrastructure to enable the new COE. Manage the rollout of XP to 5 call centres with 700 users.
---
Other Team Members
Declan Boylan

General

2020-01-15T02:30:38+11:00

Gareth James

General

2021-01-19T11:29:58+11:00

Connie McKeage

Zeus Lara

2021-03-09T10:14:51+11:00

Hugh Harley

Zeus Lara

2020-04-01T04:18:49+11:00

Michael Blomfield

Zeus Lara

2023-02-14T10:26:26+11:00

Temre Green

Zeus Lara

2022-11-23T10:52:41+11:00

Mike Stockley

Zeus Lara

2022-08-30T12:56:19+11:00

Julie Laoit

Zeus Lara

2022-07-19T09:10:59+11:00

Rob Thomsett

General

2023-01-31T17:26:36+11:00

Louise Ford

General

2020-01-15T03:08:18+11:00

Aaron Simonsen

Zeus Lara

2022-08-30T11:02:06+11:00

Akhilesh Das

Zeus Lara

2022-11-08T10:09:51+11:00

Alan Alehashemi

Zeus Lara

2022-07-19T09:07:40+11:00

Alex Massie

General

2023-05-09T15:42:17+11:00

Alexander Rivkin

Zeus Lara

2023-03-28T15:40:59+11:00

Alexandra Marie Tan

Zeus Lara

2023-03-14T15:15:24+11:00

Ali Pahlavan

General

2023-05-17T01:57:15+11:00

Alisdair Brown

Zeus Lara

2022-08-30T09:51:38+11:00

Amanda Walker

Zeus Lara

2022-08-09T10:18:22+11:00

Anders Madsen

Zeus Lara

2022-08-02T17:55:11+11:00

Andrew Cheesman

Zeus Lara

2022-08-09T12:17:42+11:00

Andrew Coley

Zeus Lara

2021-12-21T12:36:47+11:00

Anish Joshi

Zeus Lara

2023-04-04T15:04:09+11:00

Ann Mica Mae Lim

Zeus Lara

2023-05-11T14:08:40+11:00

Anna Linfield-Kent

Zeus Lara

2023-03-14T16:25:51+11:00

Barbara Read

General

2023-04-27T09:42:19+11:00

Benn Salier

Zeus Lara

2021-07-06T13:45:00+11:00

Bita Bagheri

General

2021-03-02T14:12:11+11:00

Blake Dahlen

Zeus Lara

2023-02-23T09:47:16+11:00

Callum Dodd

Zeus Lara

2022-11-23T11:00:39+11:00

Caroline Lees

Zeus Lara

2023-01-17T10:29:22+11:00

Cathy Baldwin

General

2021-01-19T16:55:52+11:00

Chika Nnadiekwe

Zeus Lara

2023-03-28T15:27:26+11:00

Chris Sykes

General

2022-05-26T12:50:02+11:00

Cliff Blakley

Zeus Lara

2023-05-11T13:52:16+11:00

David Johnson

General

2022-06-01T10:43:16+11:00

David Mansfield

Zeus Lara

2023-02-14T10:37:32+11:00

Deanna Edwards

Zeus Lara

2023-03-28T15:46:04+11:00

Derek Oldham

Zeus Lara

2023-05-09T15:38:58+11:00

Elise Kellond-Knight

Zeus Lara

2019-07-04T22:47:54+11:00

Ellen Misador

Zeus Lara

2023-03-14T15:30:57+11:00

Eugene O'Connell

Zeus Lara

2022-03-22T16:14:36+11:00

Francis Aseron

Zeus Lara

2023-02-24T09:56:24+11:00

Fritzie Ligeralde

Zeus Lara

2021-08-17T15:41:14+11:00

Gilbert Wong

Zeus Lara

2022-05-25T12:27:00+11:00

Guru Swaminathan

General

2023-05-26T16:16:29+11:00

Hardik Lakhani

Zeus Lara

2022-03-08T16:33:18+11:00

Hayley Weir

Zeus Lara

2022-03-01T12:16:09+11:00

Helen Argitis

Zeus Lara

2022-05-26T12:13:35+11:00

Ian Salvador

Zeus Lara

2022-06-14T17:51:51+11:00

Ian Thomson

Zeus Lara

2023-04-27T09:46:51+11:00

Ibrahim Dani

Zeus Lara

2023-05-09T15:33:59+11:00

Igor Vieira

Zeus Lara

2022-06-28T16:45:19+11:00

Jerry Cobb

General

2022-06-28T15:49:32+11:00

Joanna Carlos

Zeus Lara

2022-02-15T17:48:05+11:00

Jochebed Diaz

General

2022-11-16T12:53:12+11:00

Johaimah Garrido

Zeus Lara

2021-03-16T10:08:35+11:00

John Middlemist

Zeus Lara

2021-07-21T12:11:54+11:00

Jovilyn Magtoto

Zeus Lara

2022-08-02T13:27:08+11:00

Julia Nicole Justo

Zeus Lara

2023-02-23T08:34:34+11:00

Katherine Whiteside

General

2022-11-30T17:42:36+11:00

Kunal Parikh

Zeus Lara

2022-01-25T11:49:10+11:00

Louigi Gardiola

Zeus Lara

2023-02-23T08:31:20+11:00

Louise White

General

2021-05-11T16:20:05+11:00

Lousiene Samonte

General

2022-08-30T14:27:05+11:00

Maddison Schmid

Zeus Lara

2023-05-11T09:35:43+11:00

Mariam Kohani

Zeus Lara

2022-07-19T09:57:04+11:00

Marian Joyce Makalintal

Zeus Lara

2023-03-14T15:51:17+11:00

Marianne Dinsay

Zeus Lara

2023-02-23T08:32:42+11:00

Mark McAdam

General

2023-05-03T12:09:06+11:00

Mark Millen

Zeus Lara

2022-08-30T12:47:06+11:00

Matthew Knight

Zeus Lara

2023-02-23T08:32:48+11:00

Melanie Northrop

Zeus Lara

2023-01-31T17:06:41+11:00

Melody Framp

Zeus Lara

2023-05-09T16:20:00+11:00

Melody Tuazon

Zeus Lara

2023-05-09T15:59:40+11:00

Michael Bryant

General

2022-08-09T11:38:32+11:00

Mohammad Ramezani

General

2022-07-13T16:18:36+11:00

Muhammad Sauood Ur Rauf

General

2022-08-30T14:20:48+11:00

Nevil Cope

General

2022-08-30T14:24:26+11:00

Niall Burke

Zeus Lara

2022-10-11T13:16:07+11:00

Nick Rodwell

Zeus Lara

2022-07-14T11:47:55+11:00

Nicole Hatten

Zeus Lara

2022-03-22T16:18:26+11:00

Ninia Ortile

Zeus Lara

2022-10-11T14:26:40+11:00

Pablo Andres Cordova Baya

Zeus Lara

2023-02-23T08:48:38+11:00

Parastoo Mousavi

Zeus Lara

2022-12-13T10:24:00+11:00

Paul Bernard

Zeus Lara

2022-02-04T02:19:40+11:00

Paul Kirschner

General

2022-02-04T02:26:06+11:00

Peter Boylan

General

2023-03-14T16:22:42+11:00

Peter Philpott

General

2022-11-08T10:05:47+11:00

Rahul Kaushal

Zeus Lara

2022-08-03T10:22:38+11:00

Rajiv Boddupalli

Zeus Lara

2022-12-13T09:44:21+11:00

Robert Caminiti

General

2020-10-07T04:02:43+11:00

Robert Crossman

General

2022-03-08T14:18:21+11:00

Rohini Verma

Zeus Lara

2021-04-13T12:23:02+11:00

Rohit Satija

Zeus Lara

2023-05-09T15:27:58+11:00

Roxane Montierro

Zeus Lara

2020-12-15T06:30:55+11:00

Sanjay Narayan

Zeus Lara

2023-02-14T11:09:04+11:00

Saurabh Kundi

Zeus Lara

2023-02-23T08:26:14+11:00

Shiraan Fernando

Zeus Lara

2023-03-14T15:07:49+11:00

Shruthi Srinivas

Zeus Lara

2023-02-07T09:53:04+11:00

Sreekanth Badam

Zeus Lara

2022-11-09T17:14:36+11:00

Stephen Curtis

Zeus Lara

2023-05-30T09:22:30+11:00

Tameka Yallop

General

2022-03-08T16:41:26+11:00

Tanvi Mahajan

Zeus Lara

2023-03-28T15:21:57+11:00

Through Zhu

Zeus Lara

2023-02-23T10:21:23+11:00

Thuc Linh Nguyen Phan

Zeus Lara

2023-05-30T09:39:47+11:00

Tony Calusic

Zeus Lara

2022-08-01T16:52:17+11:00

Vanessa Vella

General

2021-12-14T12:11:12+11:00

Winona Astian Thian

Zeus Lara

2023-02-23T08:34:19+11:00

Yanmin Chen

Zeus Lara

2022-03-08T16:40:11+11:00

Zach Barnetby

Zeus Lara

2022-06-24T11:08:22+11:00