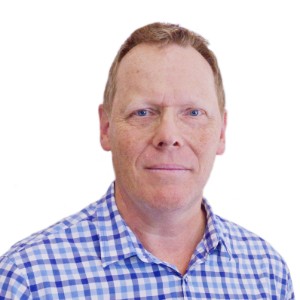 Dave Mason
Senior Project Manager
---
Areas Of Expertise:
Large scale complex project delivery
Stakeholder engagement and relationship management
Contract negotiation and commercial management
Vendor selection, engagement and management
Software development
Package implementation
Infrastructure implementation
---
Education:
Master of Business Administration
Bachelor of Science
Managing Successful Programs Practitioner
AIPM Certified Project Manager
Project Management Institute PMP
---
About Dave Mason
Dave is a Senior Project Manager, who joined Seven Consulting's Sydney practice in November 2019. A Senior IT Consultant / Manager with extensive experience in project and program management, relationship management, business development, and practice management. Dave is a business builder with repeated results delivering projects and motivating outstanding teams.
---
What Dave brings
Stakeholder, analysis and business change management experience.
Strong influencing skills and the ability to drive organisational change.
Proven ability to manage stakeholder expectations and consult senior management on strategically important projects.
Strong financial management background, including budget and business cases.
Proven ability with building large-scale high-performance program teams.
---
Key Clients:
Woolworths
Optus
Boral
Vodaphone
Qantas
Transfield
NSW Police
Westpac
---
Key Achievements:
As Program Manager at Woolworths, Dave worked with Format Development to establish the Value Refresh Program. This program was to deploy mostly non-IT changes to supermarkets serving the Value demographic across Woolworths. In this role, Dave introduced Agile Project Management techniques to a multidisciplinary team working across many functional areas and physical locations.
---
As Project Manager at Woolworths, Dave led the implementation of Single Sign-On for SAP Success Factors. As the primary HR system for the Woolworths Group, this application is used by more than 220,000 employees. In addition to the technical implementation, this project encompassed a large change exercise to get every employee registered for Single Sign-On prior to the SSO Go Live. The project was awarded the Woolworths Technology Project Award for 2020.
---
As Project Manager at Woolworths, Dave was responsible for technical delivery of the infrastructure for the Cygnet project which separated 565 embedded BWS stores from Woolworths Supermarkets. This rollout was delivered on time with outstanding quality and minimal impact to the business.
---
As Project Manager at Vodafone, Dave was responsible for the Management of the IT components of a large re-location of call center staff to a greenfield site in Hobart. Dave was successful with implementation against a "hard" go-live date, including network, desktop and physical implementation of facilities for 600 staff.
---
As Senior Program Manager at Qantas, for the LEAP Program, Dave commenced Program Management on behalf of Qantas for a large in-flight program of work providing across the board upgrades to end-user services. This program included two major Qantas IT business partners and substantial involvement of Qantas IT staff. Dave was responsible for the management of a large complex team of approximately 100, establishment of Change Management, business partner renegotiation and re-engagement. He undertook a restructure and redefinition of the existing program, co-located the 70+ staff dedicated to program work and coordinated the activities of many others with part-time commitments. He established improved formal governance which raised visibility and improved business buy-in of the program, established extensive business engagement across Qantas in support of the upcoming changes and implemented a management structure within the program to address the multiple supplier, multiple stakeholder challenge.
---
As Project Manager for NSW Police, Dave worked on a Technology Asset Replacement Program. Dave led the Servers & Storage stream of projects. The two key projects were the upgrade of the mail system and virtualisation of servers on VMWare hosts. Dave restructured the program stream and established realistic plans and project structures, re-budgeted the first year of a four-year program, coordinated a mixed delivery team and managed a diverse set of stakeholders.
---
As Project Manager at Optus, Dave was responsible for the implementation of a B2B API interface to augment and eventually replace the portal used by Optus Wholesale NBN customers. Dave managed the project from business case to deployment and onboarding of first two customers. The business took on a second phase of development immediately in order to retain the same management and project team.
---
As Project Manager at Boral, Dave established and delivered the implementation of Hyperion software, including Hyperion Financial Management (HFM) implementation and Hyperion Planning (HP) design, development and go-live and extensive support of business adoption activity.
---
As Project Manager for OLE Remediation at Optus, Dave worked on a number of related initiatives to stabilise a failing highly visible wholesale portal system. Dave managed multiple projects including hardware upgrade, development and improved monitoring. With successful management of disparate groups delivering interdependent solutions and extensive stakeholder management of users and providers.
---
As Program Manager for Vodafone – VHA Workplace Services – Dave defined, established and Program Managed a $2.5M upgrade of workplace services at VHA including desktop OS, infrastructure servers and mail services. Dave managed a team of Project Managers and project staff in multiple locations to deliver the program. He established and managed a complex financial model and co-ordination of project staff, support staff, VHA resources, outsource partners and third-party suppliers.
---
As Project Manager for a Pronto to SAP Migration at Optus, Dave project managed the design and costing of business migration for the Optus PPS Division. Dave took on a troubled project which had stalled at design stage for some months. He successfully managed completion of design and costing while balancing the needs of many stakeholders and suppliers.
---
As Integration Manager for Optus Wholesale Unity, Dave worked on a large program to replace the Optus Wholesale business system. Dave was responsible for management and delivery of Optus components of solution. He coordinated and successfully delivered changes in 20+ different Optus systems and worked closely with the system integrator to merge and test with the new system being unsuccessfully introduced.
---
As Project Manager for Transfield, Dave Project Managed delivery of a finance reporting solution based on SAP BPC and Business Objects. Dave was responsible for the management of a team of technical specialists and business finance experts to deliver process improvements to Planning, Consolidation and Reporting following a substantial SAP upgrade and business process realignment at Transfield. He successfully balanced the time and resource constraints of the project with business availability of key finance personnel to deliver results in a challenging environment.
---
As Senior Project Manager for Transfield, Dave was responsible for Project Management of a project portfolio including management and mentoring of Project Management staff, process improvement of project / portfolio management, post-implementation and in-flight Project Quality Reviews. He also took over management of a portfolio of challenged overdue projects and brought them to completion. Dave coordinated a mixed delivery team, managed a diverse set of stakeholders and delivered a complex portfolio including resolution of a number of existing "troubled projects".
---
Other Team Members
Declan Boylan

General

2020-01-15T02:30:38+11:00

Gareth James

General

2021-01-19T11:29:58+11:00

Connie McKeage

Zeus Lara

2021-03-09T10:14:51+11:00

Hugh Harley

Zeus Lara

2020-04-01T04:18:49+11:00

Mike Stockley

Zeus Lara

2022-08-30T12:56:19+11:00

Julie Laoit

Zeus Lara

2022-07-19T09:10:59+11:00

Rob Thomsett

General

2021-04-06T12:29:29+11:00

Louise Ford

General

2020-01-15T03:08:18+11:00

Aaron Simonsen

Zeus Lara

2022-08-30T11:02:06+11:00

Akhilesh Das

Zeus Lara

2022-08-23T10:36:06+11:00

Alan Alehashemi

Zeus Lara

2022-07-19T09:07:40+11:00

Alan Madani

General

2020-07-24T03:51:19+11:00

Alex Massie

General

2022-06-07T16:31:55+11:00

Alexander Rivkin

Zeus Lara

2022-02-22T15:04:22+11:00

Ali Pahlavan

General

2021-09-21T15:39:39+11:00

Alisdair Brown

Zeus Lara

2022-08-30T09:51:38+11:00

Amanda Walker

Zeus Lara

2022-08-09T10:18:22+11:00

Anders Madsen

Zeus Lara

2022-08-02T17:55:11+11:00

Andrew Cheesman

Zeus Lara

2022-08-09T12:17:42+11:00

Andrew Coley

Zeus Lara

2021-12-21T12:36:47+11:00

Ann Mica Mae Lim

Zeus Lara

2022-08-02T10:15:38+11:00

Anna Linfield-Kent

Zeus Lara

2022-08-23T11:14:16+11:00

Barbara Read

General

2021-10-12T09:11:19+11:00

Benn Salier

Zeus Lara

2021-07-06T13:45:00+11:00

Bita Bagheri

General

2021-03-02T14:12:11+11:00

Caroline Lees

Zeus Lara

2021-10-12T09:08:24+11:00

Cathy Baldwin

General

2021-01-19T16:55:52+11:00

Chika Nnadiekwe

Zeus Lara

2022-08-17T09:57:56+11:00

Chris Sykes

General

2022-05-26T12:50:02+11:00

David Johnson

General

2022-06-01T10:43:16+11:00

David Mansfield

Zeus Lara

2022-09-06T15:52:27+11:00

David Welekwe

Zeus Lara

2022-08-30T14:34:08+11:00

Deanna Edwards

Zeus Lara

2021-04-07T16:38:54+11:00

Derek Oldham

Zeus Lara

2022-06-21T17:02:11+11:00

Edward Rudnicki

Zeus Lara

2021-09-28T10:10:11+11:00

Elise Kellond-Knight

Zeus Lara

2019-07-04T22:47:54+11:00

Eugene O'Connell

Zeus Lara

2022-03-22T16:14:36+11:00

Francis Aseron

Zeus Lara

2022-08-30T13:27:30+11:00

Fritzie Ligeralde

Zeus Lara

2021-08-17T15:41:14+11:00

Gennaro Abignano

Zeus Lara

2022-06-07T14:42:35+11:00

Gilbert Wong

Zeus Lara

2022-05-25T12:27:00+11:00

Guru Swaminathan

General

2022-09-06T15:42:26+11:00

Hardik Lakhani

Zeus Lara

2022-03-08T16:33:18+11:00

Hayley Weir

Zeus Lara

2022-03-01T12:16:09+11:00

Helen Argitis

Zeus Lara

2022-05-26T12:13:35+11:00

Ian Salvador

Zeus Lara

2022-06-14T17:51:51+11:00

Ian Thomson

Zeus Lara

2022-02-04T02:04:24+11:00

Ibrahim Dani

Zeus Lara

2022-08-04T12:36:58+11:00

Igor Vieira

Zeus Lara

2022-06-28T16:45:19+11:00

Jason Kwong

Zeus Lara

2022-05-10T17:14:15+11:00

Jerry Cobb

General

2022-06-28T15:49:32+11:00

Joanna Carlos

Zeus Lara

2022-02-15T17:48:05+11:00

Jochebed Diaz

General

2022-09-06T10:06:46+11:00

Johaimah Garrido

Zeus Lara

2021-03-16T10:08:35+11:00

John Middlemist

Zeus Lara

2021-07-21T12:11:54+11:00

Jon Kralevski

Zeus Lara

2022-05-26T09:46:48+11:00

Joseph Stanley

Zeus Lara

2022-06-07T14:39:52+11:00

Jovilyn Magtoto

Zeus Lara

2022-08-02T13:27:08+11:00

Julia Nicole Justo

Zeus Lara

2022-08-17T09:58:15+11:00

Katherine Whiteside

General

2022-03-01T16:01:33+11:00

Kunal Parikh

Zeus Lara

2022-01-25T11:49:10+11:00

Lithika Vinu

Zeus Lara

2022-08-30T14:14:47+11:00

Louigi Gardiola

Zeus Lara

2022-08-17T10:40:37+11:00

Louise White

General

2021-05-11T16:20:05+11:00

Lousiene Samonte

General

2022-08-30T14:27:05+11:00

Maddison Schmid

Zeus Lara

2022-08-17T10:32:19+11:00

Mark McAdam

General

2021-05-11T12:52:35+11:00

Mark Millen

Zeus Lara

2022-08-30T12:47:06+11:00

Mariam Kohani

Zeus Lara

2022-07-19T09:57:04+11:00

Marianne Dinsay

Zeus Lara

2022-06-07T14:41:57+11:00

Matthew Knight

Zeus Lara

2022-06-21T16:48:38+11:00

Melissa Trenerry

Zeus Lara

2022-08-08T13:14:40+11:00

Michael Baylon

Zeus Lara

2021-08-25T16:48:12+11:00

Michael Bryant

General

2022-08-09T11:38:32+11:00

Mohammad Ramezani

General

2022-07-13T16:18:36+11:00

Muhammad Sauood Ur Rauf

General

2022-08-30T14:20:48+11:00

Nevil Cope

General

2022-08-30T14:24:26+11:00

Nick Rodwell

Zeus Lara

2022-07-14T11:47:55+11:00

Nicole Hatten

Zeus Lara

2022-03-22T16:18:26+11:00

Niloofar Fardanesh

General

2022-05-05T11:05:15+11:00

Ninia Ortile

Zeus Lara

2022-07-13T14:46:48+11:00

Oliver Stevenson

Zeus Lara

2022-06-01T13:51:22+11:00

Parastoo Mousavi

Zeus Lara

2022-05-10T17:01:14+11:00

Paul Bernard

Zeus Lara

2022-02-04T02:19:40+11:00

Paul Kirschner

General

2022-02-04T02:26:06+11:00

Peter Boylan

General

2021-07-06T12:52:31+11:00

Peter Philpott

General

2022-08-17T10:37:32+11:00

Rahul Kaushal

Zeus Lara

2022-08-03T10:22:38+11:00

Rajiv Boddupalli

Zeus Lara

2022-08-30T12:46:45+11:00

Robert Caminiti

General

2020-10-07T04:02:43+11:00

Robert Crossman

General

2022-03-08T14:18:21+11:00

Rohini Verma

Zeus Lara

2021-04-13T12:23:02+11:00

Rohit Satija

Zeus Lara

2022-07-04T15:02:01+11:00

Roxane Montierro

Zeus Lara

2020-12-15T06:30:55+11:00

Sanjay Narayan

Zeus Lara

2022-02-04T02:35:09+11:00

Saurabh Kundi

Zeus Lara

2022-06-14T17:33:05+11:00

Sheryll Nones

Zeus Lara

2021-12-23T18:09:26+11:00

Shiraan Fernando

Zeus Lara

2022-05-10T16:56:16+11:00

Sreekanth Badam

Zeus Lara

2022-07-05T18:56:56+11:00

Stephen Curtis

Zeus Lara

2022-08-30T11:03:53+11:00

Syed Hussain

Zeus Lara

2022-02-04T16:04:13+11:00

Tameka Yallop

General

2022-03-08T16:41:26+11:00

Tanvi Mahajan

Zeus Lara

2022-08-17T10:28:07+11:00

Thuc Linh Nguyen Phan

Zeus Lara

2022-06-07T14:41:52+11:00

Tony Calusic

Zeus Lara

2022-08-01T16:52:17+11:00

Vanessa Vella

General

2021-12-14T12:11:12+11:00

Winona Astian Thian

Zeus Lara

2022-08-17T09:52:28+11:00

Yanmin Chen

Zeus Lara

2022-03-08T16:40:11+11:00

Zach Barnetby

Zeus Lara

2022-06-24T11:08:22+11:00