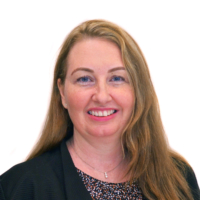 Hayley Weir
PMO Manager
---
Areas Of Expertise:
Large Program PMO team setup & remediation
Financial management
Governance frameworks
Resource planning
Executive & Regulatory reporting
PMO processes & templates
Scheduling
Data analysis
Agile & traditional methodologies
---
Education:
SAFe 5 Certified Agilist
Prosci Change Management Certification
Australian Financial Markets Operations Accreditation
---
About Hayley Weir
Hayley Weir is a PMO Manager with 10 years of experience in leading Enterprise PMO & Program PMO teams. Hayley brings strong financial markets product knowledge, large IT program experience and good exposure to various bank & vendor IT operations within Australia, New Zealand, UK, and Singapore.
---
What Hayley brings
Rigorous analytical ability, process improvement skills.
Highly experienced in project governance, frameworks, principals and tools plus end-to-end financial reporting & analysis, risk and issue management.
Skilled in building and managing relationships with key stakeholders.
Demonstrated experience in management, coaching & development of highly skilled project professionals.
Skills and experience gained in several large-scale banking, finance & regulatory programs.
---
Key Clients:
Macquarie Group
AMP Limited
Australian Stock Exchange (ASX)
Thomson Reuters, Singapore
Dell EMC and OpenText, Singapore
Commonwealth Bank of Australia (CBA)
Royal Bank of Scotland (RBS), Edinburgh
Citibank, London
National Bank of New Zealand, Wellington
---
Key Achievements:
As PMO Manager at Macquarie Group, Hayley worked within the Group Treasury E2E Transformation Program PMO The >$400m multi-year GT E2E Program is an organisation wide initiative impacting process, people and technology across Banking Financial Services, Commodities and Global Markets, Corporate Operations Group (Technology), Macquarie Capital, Macquarie Asset Management and Risk Management business units. It is one of the largest programs of work ever undertaken by Macquarie Group and will transform the Capital and Liquidity management functions within the group by reducing costs, providing scalable platforms for future growth and help meet Capital and Liquidity APRA requirements and expectations. The role included supporting the Head of PMO and Program Director in budget & resource management, preparation of materials for steering committee, internal assurance reviews, external program health checks performed by PwC and coaching other PMO team members.
---
As PMO Manager at AMP (CloudX, Employee Digital Experience (EDX) and Network transformation Program (NETX), Hayley led a team of five responsible for all PMO functions of the >$50m portfolio of three transformation programs. The team supported the Project Directors & Program Managers in improving execution of the Programs in the areas of Reporting and Governance, Financial Management, Resource Management, Scheduling and RAID Management plus Scope Control. The team aligned the program operating rhythms and controls with the governance and processes of AMP Transformation Office (EPMO) and Group Technology Cyber and Data (GTCDO Portfolio), while also centralising, standardising and communicating the PMO processes, tools and templates across the Programs.
---
As PMO Manager at ASX, Hayley remediated and enhanced the existing program management office function of a >$200m Distributed Ledger technology program. This included setting up & oversight of RAID management & financial management processes plus delivering a consolidated master project plan. Hayley also uplifted program reporting for Executive Steering Group & Board reports, provided submissions for responses to the Regulators (ASIC, ACCC, RBA & Treasury) and prepared the program for internal & external program governance Audits.
---
As PMO Manager at Thomson Reuters, Hayley managed a $100M program and set up the PMO Governance structure implementation including strategy, right sizing & process development of the PMO team. She centralized the program payments and invoice function and implemented a time tracking & cost model with finance. Consolidated the master project plan, set up the resource management process and coached IT & business project managers in SDLC & PMLC methodologies.
---
As APAC Business Operations Manager, Consulting Services for Dell EMC and OpenText Singapore, Hayley led a team of 8 project accounting analysts, based in various countries across the Asia Pacific region, to support the APAC VP of Professional Services. Hayley's role involved in depth liaison with Worldwide Finance, Worldwide Sales & Professional Services Operations, Vendor Management, Accounts, Revenue Recognition and Procurement teams.
---
As PMO Manager for CBA on the Aegis Program, a $70m security IT Risk Transformation Program, Hayley led a team of 5 to support the Aegis Program in all PMO governance, administrative & financial support functions.
---
As PMO Manager in the Core Application Delivery Division at CBA, Hayley implemented PMO governance across the programs within the wider portfolio. Set up a process to enable the CAD Project Support team to raise all Ariba Purchase Orders centrally for the division, ensuring that these were seamlessly reflected in the project financials and defined & developed a standard Service Offering for SDLC Project Officers.
---
Other Team Members
Declan Boylan

General

2020-01-15T02:30:38+11:00

Gareth James

General

2021-01-19T11:29:58+11:00

Connie McKeage

Julius

2021-03-09T10:14:51+11:00

Michael Blomfield

Julius

2023-02-14T10:26:26+11:00

Temre Green

Julius

2022-11-23T10:52:41+11:00

Mike Stockley

Julius

2022-08-30T12:56:19+11:00

Julie Laoit

Julius

2022-07-19T09:10:59+11:00

Rob Thomsett

General

2023-01-31T17:26:36+11:00

Louise Ford

General

2020-01-15T03:08:18+11:00

Aaron Simonsen

Julius

2023-11-13T23:52:10+11:00

Alan Alehashemi

Julius

2022-07-19T09:07:40+11:00

Alex Jahan

Julius

2023-11-14T12:14:04+11:00

Alex Massie

General

2023-11-14T12:25:43+11:00

Alexander Rivkin

Julius

2023-11-14T00:06:50+11:00

Alexandra Marie Tan

Julius

2023-07-20T17:43:15+11:00

Ali Pahlavan

General

2023-11-14T00:19:34+11:00

Alisdair Brown

Julius

2022-08-30T09:51:38+11:00

Amanda Walker

Julius

2023-11-14T12:09:46+11:00

Andrew Cheesman

Julius

2022-08-09T12:17:42+11:00

Anna Linfield-Kent

Julius

2023-11-14T11:45:20+11:00

Andrew Marshall

Julius

2023-08-29T14:02:36+11:00

Audrey Teh

Julius

2023-11-14T01:03:53+11:00

Barbara Read

General

2023-11-13T23:44:22+11:00

Bhavna Gupta

Julius

2023-11-30T01:43:24+11:00

Benn Salier

Julius

2023-10-17T17:16:47+11:00

Bita Bagheri

General

2023-08-02T22:15:49+11:00

Blake Dahlen

Julius

2023-07-20T13:58:11+11:00

Caroline Lees

Julius

2023-11-14T01:15:13+11:00

Cathy Baldwin

General

2021-01-19T16:55:52+11:00

Chris Sykes

General

2022-05-26T12:50:02+11:00

Callum Barker

Julius

2023-09-15T10:54:00+11:00

Dave Rider

Julius

2023-11-14T11:28:26+11:00

David Johnson

General

2023-06-13T11:44:41+11:00

Deanna Edwards

Julius

2023-03-28T15:46:04+11:00

Derek Oldham

Julius

2023-11-14T01:43:07+11:00

Elise Kellond-Knight

Julius

2019-07-04T22:47:54+11:00

Eliza Johnson

Julius

2023-11-14T01:52:47+11:00

Ellen Misador

Julius

2023-11-14T11:16:10+11:00

Eugene O'Connell

Julius

2023-11-14T11:03:19+11:00

Fritzie Ligeralde

Julius

2023-10-27T12:23:57+11:00

Gilbert Wong

Julius

2023-09-28T10:05:22+11:00

Guru Swaminathan

General

2023-05-26T16:16:29+11:00

Hardik Lakhani

Julius

2023-11-14T10:59:45+11:00

Hayley Weir

Julius

2023-08-29T14:56:54+11:00

Helen Argitis

Julius

2023-11-14T10:56:19+11:00

Inggrid Yapari

Julius

2023-09-05T14:17:37+11:00

Ian Salvador

Julius

2023-11-14T02:22:20+11:00

Jerry Cobb

General

2022-06-28T15:49:32+11:00

Joanna Carlos

Julius

2022-02-15T17:48:05+11:00

Jochebed Diaz

General

2023-07-27T15:46:01+11:00

Johaimah Garrido

Julius

2021-03-16T10:08:35+11:00

John Middlemist

Julius

2023-11-14T02:36:08+11:00

Jovilyn Magtoto

Julius

2022-08-02T13:27:08+11:00

Julia Nicole Justo

Julius

2023-11-14T10:49:49+11:00

Julius Labalan

Julius

2023-10-05T10:04:21+11:00

Katherine Whiteside

General

2023-11-14T10:44:56+11:00

Kunal Parikh

Julius

2022-01-25T11:49:10+11:00

Lauren Grouse

Julius

2023-11-14T10:37:06+11:00

Louigi Gardiola

Julius

2023-02-23T08:31:20+11:00

Maddison Schmid

Julius

2023-11-14T10:31:00+11:00

Mariam Kohani

Julius

2022-07-19T09:57:04+11:00

Marian Joyce Makalintal

Julius

2023-06-21T10:48:28+11:00

Marianne Dinsay

Julius

2023-11-14T10:27:12+11:00

Mark McAdam

General

2023-05-03T12:09:06+11:00

Mark Millen

Julius

2022-08-30T12:47:06+11:00

Matthew Knight

Julius

2023-11-14T10:24:09+11:00

Melody Framp

Julius

2023-11-14T10:20:38+11:00

Melody Tuazon

Julius

2023-05-09T15:59:40+11:00

Michael Bryant

General

2023-11-13T17:56:32+11:00

Mohammad Ramezani

General

2022-07-13T16:18:36+11:00

Nadja Schulze

Julius

2023-07-13T13:05:06+11:00

Nevil Cope

General

2022-08-30T14:24:26+11:00

Niall Burke

Julius

2023-11-13T17:36:58+11:00

Nick Rodwell

Julius

2023-11-13T17:46:28+11:00

Nicole Hatten

Julius

2023-11-13T17:33:35+11:00

Ninia Ortile

Julius

2022-10-11T14:26:40+11:00

Pablo Andres Cordova Baya

Julius

2023-06-21T10:48:54+11:00

Parastoo Mousavi

Julius

2023-11-13T17:25:28+11:00

Paul Kirschner

General

2022-02-04T02:26:06+11:00

Peter Boylan

General

2023-03-14T16:22:42+11:00

Peter Philpott

General

2022-11-08T10:05:47+11:00

Rachel Low

Julius

2023-09-18T12:34:26+11:00

Rajiv Boddupalli

Julius

2023-11-13T16:14:32+11:00

Robert Crossman

General

2022-03-08T14:18:21+11:00

Rohini Verma

Julius

2023-11-30T02:00:48+11:00

Rohit Satija

Julius

2023-11-13T15:37:09+11:00

Roxane Montierro

Julius

2020-12-15T06:30:55+11:00

Sanjay Narayan

Julius

2023-02-14T11:09:04+11:00

Saurabh Kundi

Julius

2023-11-13T15:08:30+11:00

Shiraan Fernando

Julius

2023-03-14T15:07:49+11:00

Shruthi Srinivas

Julius

2023-08-25T12:02:31+11:00

Sreekanth Badam

Julius

2023-11-30T03:24:02+11:00

Stephen Curtis

Julius

2023-11-13T13:01:36+11:00

Simon Chrétien

Julius

2023-09-15T11:40:55+11:00

Tameka Yallop

General

2023-08-29T16:34:12+11:00

Tanvi Mahajan

Julius

2023-11-13T12:45:18+11:00

Thuc Linh Nguyen Phan

Julius

2023-11-13T12:39:10+11:00

Tony Calusic

Julius

2023-11-13T12:21:56+11:00

Vanessa Vella

General

2023-11-30T02:22:53+11:00

Vergil De Leon

Julius

2023-09-11T10:53:30+11:00

Winona Astian Thian

Julius

2023-02-23T08:34:19+11:00

Yanmin Chen

Julius

2023-10-03T19:22:20+11:00

Zach Barnetby

Julius

2023-11-13T10:30:25+11:00