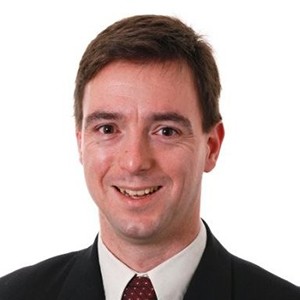 Jeroen Lubbers
PMO Lead
---
Areas Of Expertise:
PMO
Delivery
Benefits
Planning
Scheduling
Reporting
Governance
Finance
Resourcing
Methodology
Frameworks
---
Education:
MBA (Executive) – AGSM (UNSW), Sydney, Australia
MSc Applied Physics – University of Twente, Netherlands
PMP – Project Management Institute
SAFe 5 Certified – Scaled Agile
PMO-CP – PMO Global Alliance
---
About Jeroen Lubbers
Jeroen is a PMO professional with experience in design, delivery and management of business transformations and products. Driven to ensure that programs deliver benefits aligned with strategy through strong governance, financial and schedule controls, reporting, negotiation and communication.
Jeroen is a solution-focused leader with excellent planning, risks, issues, dependencies and vendor management experience with proven results and a passion for innovative solutions and technology.
---
What Jeroen brings
Experienced in setting up and managing PMOs.
Highly skilled in program and project planning methodologies, and financial management.
Expert in the use of JIRA, Microsoft Project (Online), Primavera (P6), Sciforma (CCPM tool), PMO Value Ring.
Extensive experience with Critical Chain, Waterfall, Hybrid and Agile Project Delivery.
Experienced in managing vendor relationships and providing analysis of vendor reporting.
---
Key Clients:
Virgin Australia
AMP Ltd
Iress (OneVue Group)
Woolworths Group
Downer EDI
City of Greater Bendigo
Westpac, CUA, Unicef
Federal Group, Uniting
Nokia-Siemens, Ericsson, Huawei
---
Key Achievements:
For Virgin Australia, Jeroen reviewed the IT Delivery & Governance status and prepared a set of recommendations to design and uplift governance structure, methodology, processes, templates, and tools. Specific areas addressed were resource, financial and schedule management, as well as portfolio prioritization and delivery quality processes for both Agile and traditional programs.
---
As PMO Lead with AMP's Modern Enterprise Infrastructure Transformation programs (Cloud, Employee Digital Experience, Network), Jeroen tightened governance and discipline in reporting, RAID management, project finance and resource management for the programs. These are all large and complex programs, blending Agile and waterfall delivery practices. A key accomplishment within the program was to secure support from all business units for a $8M+ change request reflecting the changed business structure while recognizing the benefits this additional capital investment program provides.
---
As Project Manager with OneVue Group, Jeroen worked on preparing the organisation for integration with Iress. This required managing 8 workstreams and working with the shared services teams (workplace technology / IT, finance, HR, marketing, legal) while ensuring that the operational businesses had no disruptions to customer service. Working with the Iress team in a scaled Agile environment enabling the stream leads to transparently define and manage their teams, define required tasks and hold their team members accountable for delivery.
---
As Program Manager at Woolworths, Jeroen was responsible for the GNFR COVID-19 Essential Items Supply Program. Responsible for transition to BAU of PPE items, the demand model, executive reporting and ensuring enough items were allocated, in stock and on order. Jeroen refined the demand forecasts for BAU teams based on consumption and store networks order data while working with supply chain to keep dashboards updated.
---
As PMO Manager for Downer EDI, Jeroen was responsible for rescuing a contract by proving compliance between contract, specifications and practice for both operations and project teams. Jeroen reviewed and updated management plans to ensure compliance with contract and specifications, identified and managed program risks, issues and dependencies and conducted internal audits for key focus areas including risk, quality, safety and environmental management. Jeroen automated the program audit process to transparently share the compliance dashboard, identified the gaps and set priorities for the continuous improvement program. Jeroen rescued the $30M/year contract, securing a 2-year extension.
---
As PMO Manager for City of Greater Bendigo, Jeroen was responsible for Managed PMO Services implementation, including frameworks, methodologies and governance model. Jeroen workshopped with stakeholders to gather requirements, set expectations & change framework. He developed Capital Investment and Project Management Frameworks and defined data requirements to create project portfolio & dashboard for ~$350M budget. Jeroen defined and set up PMO services and implementation roadmaps with emphasis on improving project controls, risks, issues and dependencies management and processes, conducted project reviews and created detailed reports and improvement plans (risk, governance). Jeroen also created templates to standardise delivery and reporting.
---
As Program & Product Manager for Kearney, Jeroen managed a program of new product developments, while also integrating a range of partners through building relationships and identifying tools to support agile delivery. Jeroen managed agile development and releases of a cloud-based feedback survey tool, managing the team of developers and BAs and integrating with several engagement teams during deployments and managed and expanded the platform capability of specialist partners to provide products, tools and skills to support and contribute to globally diverse delivery teams.
---
As Senior Project Manager at Federal Group, Jeroen implemented an enterprise-wide cloud-based contractor management solution for 8 BUs, covering ~1200 contractors. Jeroen managed risks and schedules resulting in a smooth transition while managing a team of 15 from client BUs and managing the platform vendor.
---
As Senior Consultant with Sciforma, Jeroen worked with a range of PMO teams to integrate, update, and fine-tune enterprise PPM tools to support the project delivery and benefits management, including portfolio prioritization; workflow optimization and automation; custom reporting for all levels of the organisation.
---
As Program and Product Manager at Finisar (now II-VI Inc), Jeroen was responsible for engaging with all technical, operational and support teams within the organisation to deliver excellent client experience. Jeroen managed the delivery of an industry-first complex hardware/software product family managing all phases and workstreams, including R&D, electronics, engineering, software, procurement and manufacturing and managed several vendors to integrate with development and operations. This resulted in a new product family providing US$2M+ revenue in the first year. Jeroen managed 18+ overlapping hardware/software product integration projects with several key international customers, resulting in 10-20% revenue growth.
---
Other Team Members
Declan Boylan

General

2020-01-15T02:30:38+11:00

Gareth James

General

2021-01-19T11:29:58+11:00

Connie McKeage

Zeus Lara

2021-03-09T10:14:51+11:00

Annette Mackay

Zeus Lara

2021-09-28T10:09:13+11:00

Rob Thomsett

General

2021-04-06T12:29:29+11:00

Aaron Simonsen

Zeus Lara

2021-10-19T10:15:23+11:00

Louise Ford

General

2020-01-15T03:08:18+11:00

Alan Madani

General

2020-07-24T03:51:19+11:00

Alex Massie

General

2020-06-19T01:51:58+11:00

Ali Pahlavan

General

2021-09-21T15:39:39+11:00

Amanda Walker

Zeus Lara

2021-09-21T15:43:38+11:00

Anders Madsen

Zeus Lara

2021-08-31T17:57:29+11:00

Andrew Cheesman

Zeus Lara

2021-03-23T12:46:37+11:00

Barbara Read

General

2021-10-12T09:11:19+11:00

Benn Salier

Zeus Lara

2021-07-06T13:45:00+11:00

Berna Akdeniz

Zeus Lara

2020-12-15T10:21:24+11:00

Bita Bagheri

General

2021-03-02T14:12:11+11:00

Cathy Baldwin

General

2021-01-19T16:55:52+11:00

Chika Nnadiekwe

Zeus Lara

2021-05-11T13:05:32+11:00

Chris Sykes

General

2020-03-05T00:14:43+11:00

David Johnson

General

2020-01-15T02:05:16+11:00

David Mansfield

Zeus Lara

2021-08-12T17:45:38+11:00

Deepak Chaturvedi

Zeus Lara

2021-08-09T12:19:33+11:00

Donalito Jr. Bales

Zeus Lara

2021-01-12T10:10:18+11:00

Edward Rudnicki

Zeus Lara

2021-09-28T10:10:11+11:00

Ericson Bagunas

General

2020-10-01T05:06:36+11:00

Fritzie Ligeralde

Zeus Lara

2021-08-17T15:41:14+11:00

Gilbert Wong

Zeus Lara

2020-12-15T04:26:15+11:00

Grace Tran

General

2021-07-06T13:11:24+11:00

Guru Swaminathan

General

2020-10-13T05:04:12+11:00

Helen Argitis

Zeus Lara

2021-10-20T11:36:27+11:00

Ian Salvador

Zeus Lara

2021-06-01T12:54:33+11:00

Jason Kwong

Zeus Lara

2021-07-13T12:23:00+11:00

Jeroen Lubbers

Zeus Lara

2021-07-21T11:23:06+11:00

Jerry Cobb

General

2020-11-06T00:49:28+11:00

Joanna Carlos

Zeus Lara

2020-09-14T00:37:15+11:00

Jochebed Diaz

General

2020-12-15T05:31:11+11:00

John Middlemist

Zeus Lara

2021-07-21T12:11:54+11:00

Jon Kralevski

Zeus Lara

2021-08-31T18:00:32+11:00

Josh Pricken

Zeus Lara

2021-02-16T14:32:44+11:00

Julia Nicole Justo

Zeus Lara

2021-09-21T15:46:54+11:00

Julie Laoit

Zeus Lara

2021-02-16T14:33:40+11:00

Katherine Whiteside

General

2020-07-02T06:55:12+11:00

Krishnaraj Arumugam

Zeus Lara

2020-06-30T04:59:15+11:00

Louie Huang

Zeus Lara

2021-07-06T13:19:27+11:00

Louigi Gardiola

Zeus Lara

2021-02-16T14:34:48+11:00

Louise White

General

2021-05-11T16:20:05+11:00

Lousiene Samonte

General

2020-04-01T03:22:19+11:00

Mark McAdam

General

2021-05-11T12:52:35+11:00

Mariam Kohani

Zeus Lara

2021-07-13T12:09:45+11:00

Michael Baylon

Zeus Lara

2021-08-25T16:48:12+11:00

Michael Bryant

General

2021-03-09T11:37:38+11:00

Mohammad Ramezani

General

2021-08-24T10:42:52+11:00

Muhammad Sauood Ur Rauf

General

2021-05-10T12:45:04+11:00

Nadja Schulze

General

2020-05-29T06:16:06+11:00

Nevil Cope

General

2020-01-14T04:11:02+11:00

Niloofar Fardanesh

General

2020-09-29T01:07:43+11:00

Parastoo Mousavi

Zeus Lara

2021-05-18T15:46:14+11:00

Paul Bernard

Zeus Lara

2021-07-05T10:56:35+11:00

Paul Kirschner

General

2021-03-09T12:49:12+11:00

Peter Boylan

General

2021-07-06T12:52:31+11:00

Peter Patrick Boylan

Zeus Lara

2021-02-16T14:22:06+11:00

Peter Philpott

General

2020-10-30T03:09:29+11:00

Puneet Nagpal

Zeus Lara

2021-10-05T12:29:57+11:00

Rahul Kaushal

Zeus Lara

2021-10-19T10:44:02+11:00

Rick Myburgh

Zeus Lara

2021-07-21T11:12:13+11:00

Rinku Razdan

General

2021-06-15T09:38:48+11:00

Robert Caminiti

General

2020-10-07T04:02:43+11:00

Robert Crossman

General

2020-01-15T04:30:20+11:00

Rohini Verma

Zeus Lara

2021-04-13T12:23:02+11:00

Roxane Montierro

Zeus Lara

2020-12-15T06:30:55+11:00

Saurabh Kundi

Zeus Lara

2021-05-11T11:54:30+11:00

Sharon Tannenbaum

Zeus Lara

2021-06-01T12:48:32+11:00

Shiraan Fernando

Zeus Lara

2021-03-09T17:04:13+11:00

Sosha Jabbary

General

2021-01-27T09:52:48+11:00

Stephen Curtis

Zeus Lara

2021-05-11T12:16:32+11:00

Steve Baxter

Zeus Lara

2021-09-28T17:12:56+11:00

Syed Hussain

Zeus Lara

2021-09-14T16:44:40+11:00

Tameka Yallop

General

2019-04-29T04:29:36+11:00

Vanessa Vella

General

2020-04-15T01:08:38+11:00

Yanmin Chen

Zeus Lara

2021-03-23T15:31:10+11:00