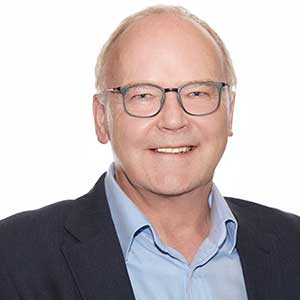 John Mitchell
Program Director
---
Areas Of Expertise
Business Programs
Outsourcing
Procurement
Organisational Change
Commercial Management
---
Education
Bachelor of Business Administration. (Hons) – Sussex University, UK
---
Key Clients
Westpac
National Australia Bank
Telstra Health
Citibank
nbn
MLC / NAB Wealth
---
About John Mitchell
John is a skilled Program Director, joining Seven Consulting's Sydney Practice in November 2014. He is a strategic program manager, developing complex business initiatives, and collaborating with business, technology, corporate and operational divisions.
John has successfully embedded organisational and operating model change, with a focus on delivery performance and transition management to drive acceptance, minimise service disruption and ensure stabilisation.
With over 15 years' experience in major strategic sourcing programs, both internal and external, John has worked with many of the world's leading business process management companies.
---
What John brings
Successful delivery of programs underpinned by proven project management, change management and risk management disciplines.
Successfully managed end to end systems replacement, outsourcing and organisational change projects.
Proven track record in managing large complex IT and IT-enabled projects to agreed cost, schedule, quality, and customer satisfaction metrics.
Demonstrated ability establishing strong relationships between clients and suppliers.
Extensive procurement, RFP/RFI cycle management and contract negotiation and renegotiation experience for MSAs and SoWs.
Ability to analyse and manage risks associated with all aspects of large complex transactions – e.g. financial, technical, legal, programmatic, HR.
---
Key Achievements
As Program Director on post-Westpac/St George merger program, implemented a new banking back-office operating model with over 750 staff restructured and relocated, to harness the processing synergies across the brands. Consolidated multiple (15) operational call centres to two new centres in Adelaide and Western Sydney. This included the first phase of the EDS/HP insourcing, closing Westpac's 10-year-old mortgage processing outsourcing deal, with staff transferred into Westpac.
---
Led the renegotiation of Westpac's business processing partner contracts, with support from Procurement, which delivered a 20% reduction in costs, i.e. TCV savings of $40m over 5 years.
---
Established a highly successful "Shared Services" delivery model for geo-spatial platform administration of the nbn network rollout, setting up 24 months delivery (TCV $140m) of outcome-based services agreements with a panel of Tier 1 strategic partners. This was set up through a series of both RFPs and direct negotiations, following Commonwealth procurement policies, including oversight of the transition through to operational implementation and establishment of ongoing delivery governance. This was a significant transformation initiative for nbn, replacing the fragmented, expensive and unscaleable delivery model that was previously in place.
---
John set up and ran APRA's due diligence review of Westpac's offshore operations in India, escorting and supporting a senior APRA team, including the supervisors of both Westpac and ANZ, on a three-week tour of offshore delivery centres. This remains (so far) the only such review carried out by APRA and produced a clean bill of health for Westpac.
---
As Head of Technology for the Telstra Health NCSR Program (National Cancer Screening Register), John managed the delivery of systems development for the first national cervical screening register in Australia on behalf of the Department of Health. Took over the development role in early 2018 and worked closely with the program and business team to deliver the NCSR to production in mid-2018, after almost two years of missed deadlines previously, and supported the operational stabilisation for almost six months post-implementation.
---
Extensive commercial manager role with MLC to deliver the legal and commercial aspects of the SuperStream Program, working with a variety of internal and external providers, in a complex technical, legal, regulatory and ATO environment. Included multiple RFI/RPI cycles, contract terminations etc.
---
As Head of Strategic Sourcing at NAB, under the Business Efficiency Program, John defined and delivered NAB Group's strategic outsourcing program, with over 25 business unit initiatives, building scale to over 1300 roles in 3 years, covering a wide range of business and functional divisions, for example Shared Services (F&A, procurement, payroll and HR admin), transaction processing, branch support, trade finance, international operations. This included co-ordination and management of the executive steering committee chaired by the NAB CFO, which had regular attendance from the NAB Leadership Team and CEO. Transition and ongoing service delivery were overseen through the implementation of a robust governance framework for transitions and production services at business unit level, monitoring service delivery performance and developing strong partner engagements. Each engagement included aggressive productivity and process improvement programs through a dedicated Quality forum.
---
Following a strategic review initiated by the CEO, I worked with the Westpac HR LT to develop a portfolio of initiatives, covering Recruitment, Training, Workforce Planning and Reward & Remuneration functions. This included identifying strategic partners through an RFI/RPI cycle.
---
Program Consultant on Westpac's Business Banking Transformation program, to convert fieldwork diagnostic outcomes into project initiatives in the Australian Financial Services Program Portfolio.
---
As P2P Program Director, delivered Initiation phase of the Westpac Group Procure to Pay program, using an innovative Platform BPO, cloud delivery model with Infosys. The operating model was designed, requirements defined, contractual and commercial arrangements agreed.
---
As BPO Development Director at Westpac, John led a review across Westpac Group to identify outsourcing opportunities, develop business cases and select strategic partners through panels and RFPs as part of the $200m "Best Sourcing Program".
---
Developed a Service Catalogue of ICT services delivered by IT to an AX 30 oil company, using the ITIL framework to support a potential outsource of IT services to an external provider.
---
Part of a Seven Consulting team reviewing project delivery performance in Telstra, I reviewed two poorly performing large ICT projects to extract critical learnings for Telstra's as an outsource services provider.
---
As Program Manager at Citibank, John implemented GST across Citibank, and Privacy across Citigroup
---
As Program Director at Citibank, John designed outsourcing strategy and methodology then executed call centre and back office transitions – with overall scope of over 700 roles in 18 months
---
As Program Manager for OSCAR at Citibank, John re-engineered call centre and back office support systems, including Oscar platform, integrated workflow system, and CTI.
---
As Project Manager for set-up of Citibank retail bank in New Zealand, John delivered a full set of banking systems.
---
Other Team Members
Declan Boylan

General

2020-01-15T02:30:38+11:00

Gareth James

General

2021-01-19T11:29:58+11:00

Connie McKeage

Zeus Lara

2021-03-09T10:14:51+11:00

Rob Thomsett

General

2021-04-06T12:29:29+11:00

Louise Ford

General

2020-01-15T03:08:18+11:00

Alan Madani

General

2020-07-24T03:51:19+11:00

Alex Massie

General

2020-06-19T01:51:58+11:00

Ali Pahlavan

General

2020-07-09T06:29:03+11:00

Andrew Cheesman

Zeus Lara

2021-03-23T12:46:37+11:00

Barbara Read

General

2021-07-06T12:54:04+11:00

Benn Salier

Zeus Lara

2021-07-06T13:45:00+11:00

Berna Akdeniz

Zeus Lara

2020-12-15T10:21:24+11:00

Bita Bagheri

General

2021-03-02T14:12:11+11:00

Cathy Baldwin

General

2021-01-19T16:55:52+11:00

Chika Nnadiekwe

Zeus Lara

2021-05-11T13:05:32+11:00

Chris Sykes

General

2020-03-05T00:14:43+11:00

David Johnson

General

2020-01-15T02:05:16+11:00

Donalito Jr. Bales

Zeus Lara

2021-01-12T10:10:18+11:00

Ericson Bagunas

General

2020-10-01T05:06:36+11:00

Fritzie Ligeralde

Zeus Lara

2021-06-15T09:45:04+11:00

Gilbert Wong

Zeus Lara

2020-12-15T04:26:15+11:00

Grace Tran

General

2021-07-06T13:11:24+11:00

Guru Swaminathan

General

2020-10-13T05:04:12+11:00

Ian Salvador

Zeus Lara

2021-06-01T12:54:33+11:00

Jason Kwong

Zeus Lara

2021-07-13T12:23:00+11:00

Jeroen Lubbers

Zeus Lara

2021-07-21T11:23:06+11:00

Jerry Cobb

General

2020-11-06T00:49:28+11:00

Joanna Carlos

Zeus Lara

2020-09-14T00:37:15+11:00

Joanne Carla S. Sebuc

General

2021-07-21T10:48:58+11:00

Jochebed Diaz

General

2020-12-15T05:31:11+11:00

John Middlemist

Zeus Lara

2021-07-21T12:11:54+11:00

John Mitchell

General

2020-07-22T01:01:54+11:00

Josh Pricken

Zeus Lara

2021-02-16T14:32:44+11:00

Julia Nicole Justo

Zeus Lara

2021-02-16T14:33:01+11:00

Julie Laoit

Zeus Lara

2021-02-16T14:33:40+11:00

Katherine Whiteside

General

2020-07-02T06:55:12+11:00

Ken Cousins

Zeus Lara

2021-07-21T09:50:50+11:00

Krishnaraj Arumugam

Zeus Lara

2020-06-30T04:59:15+11:00

Louie Huang

Zeus Lara

2021-07-06T13:19:27+11:00

Louigi Gardiola

Zeus Lara

2021-02-16T14:34:48+11:00

Louise White

General

2021-05-11T16:20:05+11:00

Lousiene Samonte

General

2020-04-01T03:22:19+11:00

Mark McAdam

General

2021-05-11T12:52:35+11:00

Mariam Kohani

Zeus Lara

2021-07-13T12:09:45+11:00

Michael Baylon

Zeus Lara

2021-04-06T11:22:44+11:00

Michael Bryant

General

2021-03-09T11:37:38+11:00

Mohammad Ramezani

General

2020-01-14T03:38:39+11:00

Muhammad Sauood Ur Rauf

General

2021-05-10T12:45:04+11:00

Nadja Schulze

General

2020-05-29T06:16:06+11:00

Nevil Cope

General

2020-01-14T04:11:02+11:00

Niloofar Fardanesh

General

2020-09-29T01:07:43+11:00

Parastoo Mousavi

Zeus Lara

2021-05-18T15:46:14+11:00

Paul Bernard

Zeus Lara

2021-07-05T10:56:35+11:00

Paul Kirschner

General

2021-03-09T12:49:12+11:00

Peter Boylan

General

2021-07-06T12:52:31+11:00

Peter Patrick Boylan

Zeus Lara

2021-02-16T14:22:06+11:00

Peter Philpott

General

2020-10-30T03:09:29+11:00

Pritika Osland

Zeus Lara

2020-09-23T00:05:43+11:00

Rick Myburgh

Zeus Lara

2021-07-21T11:12:13+11:00

Rinku Razdan

General

2021-06-15T09:38:48+11:00

Robert Caminiti

General

2020-10-07T04:02:43+11:00

Robert Crossman

General

2020-01-15T04:30:20+11:00

Rohini Verma

Zeus Lara

2021-04-13T12:23:02+11:00

Roxane Montierro

Zeus Lara

2020-12-15T06:30:55+11:00

Saurabh Kundi

Zeus Lara

2021-05-11T11:54:30+11:00

Sharon Tannenbaum

Zeus Lara

2021-06-01T12:48:32+11:00

Shiraan Fernando

Zeus Lara

2021-03-09T17:04:13+11:00

Sosha Jabbary

General

2021-01-27T09:52:48+11:00

Stephen Curtis

Zeus Lara

2021-05-11T12:16:32+11:00

Steve Baxter

Zeus Lara

2021-03-23T11:07:10+11:00

Syed Hussain

Zeus Lara

2021-03-23T11:24:33+11:00

Tameka Yallop

General

2019-04-29T04:29:36+11:00

Vanessa Vella

General

2020-04-15T01:08:38+11:00

Yanmin Chen

Zeus Lara

2021-03-23T15:31:10+11:00