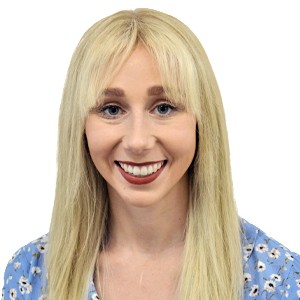 Maddison Schmid
Senior PMO Consultant
---
Areas Of Expertise:
Financial Reporting and Analysis
Process Improvements
Project Management
Project Management Office
Stakeholder Management
---
Education:
Bachelor of Commerce (Accounting & Finance Majors), University of Sydney
Chartered Accountant Australia and New Zealand (CA ANZ)
---
About Maddison Schmid
Maddison Schmid is a qualified Chartered Accountant with over 8 years' experience across financial services firms. She has experience in financial and management accounting, forecasting, data analysis, budgeting, acting as a virtual CFO whilst also having a hat as a paraplanner for Financial Advisers. In addition, she has led and been involved in IT based Projects including Xero and Salesforce which consisted of identifying process improvements, standardising the approach of rolling out the Salesforce software across the firm whilst incorporating governance.
---
What Maddy brings
Rigorous Analytical ability, solid process improvement skills.
A natural initiative-taker with a bias for action.
She loves building relationships that lead to team success and business growth.
Solid Financial Reporting and Variance Analysis skills.
Clear communicator who can translate scope to different stakeholders.
A consultant who can rally teams and influence peers across the organisation.
---
Key Clients:
Department of Communities and Justice (DCJ)
Seven Consulting
Altus Financial (Altus)
Enrizen
Crowe Horwath (Findex)
---
Key Achievements:
As a Finance Manager at The Department of Communities and Justice, Maddison was responsible for creating a dynamic financial internal charging model that catered for all the agencies and clusters within the government structure. She had to develop a way where the integrity of the data could be kept in one source of truth model that allowed for different moving aspects including clusters having different types of software licensing costs, different related project costs, change requests, different FTE numbers and interfaces. Maddison prepared weekly status reports in Jira to ensure the model was keeping track to the tight deadline. She successfully developed a method of allocation to ensure each cluster was internally charged fairly over the 10-year model that allowed for inflation and a change in FTE numbers each year.
---
As a Senior PMO Consultant at Seven Consulting, Maddison undertook a 12-week intensive fast-track training program which involved solidifying core project management and PMO fundamentals, completing a combination of self-paced study, role play and project simulation activities. One of the project simulation activities included preparing a Microsoft project schedule based on a scenario from a real client and running the seven tools to determine the health check of the schedule, critical path tasks and velocity of the project. Another practical activity Maddison completed on the fast-track program involved preparing a baseline (budget) for a simulated client and updating the actuals and forecast for various CAPEX & OPEX costs within the simulation. In addition, Maddison revealed interest in "Jira" and has familiarised herself with ways of tracking risks, issues and testing for a project. She has also trained herself how to create filters to produce Jira dashboards that enable a way to keep track of a project's assignments, issues and key achievements in different charts through use of Jira gadgets.
---
As a Client Adviser/Senior Accountant at Altus Financial, Maddison acted as a virtual CFO for various entities in different industries on a monthly and quarterly basis. This role involved her preparing forecasts and variance analysis reports to present to directors to assist with cost reduction, revenue enhancement, profit maximisation and improving the business pipeline and growth plans. As a part of the budget Maddison compiled cashflows for the various companies to identify future trends, highlight areas of improvement and risk areas for her clients. She also acted as a voice of data by presenting and articulating financial information and business insights to executives.
---
As a Client Adviser/Senior Accountant at Altus Financial, Maddison was a team lead in the Xero project team. This role consisted of her identifying process improvement opportunities and standardising the approach of using the xero software across the firm. In this project she successfully trained and navigated people in xero in her firm and Altus' international outsource team based in India. She served as a point of contact and collaborated with colleagues and the outsource team in India for troubleshooting/resolving accounting and reporting issues relating to Xero whilst maintaining compliance in financial reporting. She provided strong internal leadership and direction to the international outsource team whilst fostering a positive culture.
---
As a Client Adviser/Senior Accountant at Altus Financial, Maddison was responsible for migrating data from a clients prior CRM system into SAP to assist with the client's scalability. The data migration involved backing up the data & migrating the data into SAP via extract, transform and load. This role involved Maddison mapping the chart of accounts and testing & evaluating the integrity of the data to ensure financial comparatives where complete and accurate for next year's audit.
---
As a Finance Associate at Enrizen, Maddison was a team member involved in ensuring a recently adopted CRM system Salesforce was rolled out using a standardised approach. Maddison's responsibility in the team was to ensure processes, procedures and visual work instructions were prepared in a way that allowed employees to perform tasks or jobs to their best of their abilities. She also actively put her hand up to develop and implement electronic workpapers for trusts, individuals, and companies to improve autonomy as a part of the standardisation approach.
---
As an Accountant at Crowe Horwath (Findex), Maddison was responsible for ensuring the accuracy of financial documents, as well as their compliance with relevant laws and regulations. She prepared and maintained important financial statements, tax returns and ensured that taxes were paid properly and on time for each of her clients. She evaluated financial operations to recommend best practices, identify issues and strategise solutions to help organisations run efficiently. She offered guidance on cost reduction, revenue enhancement, and profit maximisation. She was also accountable for conducting forecasts and risk analysis assessments for her clients.
---
Other Team Members
Declan Boylan

General

2020-01-15T02:30:38+11:00

Gareth James

General

2021-01-19T11:29:58+11:00

Connie McKeage

Zeus Lara

2021-03-09T10:14:51+11:00

Hugh Harley

Zeus Lara

2020-04-01T04:18:49+11:00

Michael Blomfield

Zeus Lara

2023-02-14T10:26:26+11:00

Temre Green

Zeus Lara

2022-11-23T10:52:41+11:00

Mike Stockley

Zeus Lara

2022-08-30T12:56:19+11:00

Julie Laoit

Zeus Lara

2022-07-19T09:10:59+11:00

Rob Thomsett

General

2023-01-31T17:26:36+11:00

Louise Ford

General

2020-01-15T03:08:18+11:00

Aaron Simonsen

Zeus Lara

2022-08-30T11:02:06+11:00

Akhilesh Das

Zeus Lara

2022-11-08T10:09:51+11:00

Alan Alehashemi

Zeus Lara

2022-07-19T09:07:40+11:00

Alex Massie

General

2023-05-09T15:42:17+11:00

Alexander Rivkin

Zeus Lara

2023-03-28T15:40:59+11:00

Alexandra Marie Tan

Zeus Lara

2023-03-14T15:15:24+11:00

Ali Pahlavan

General

2023-05-17T01:57:15+11:00

Alisdair Brown

Zeus Lara

2022-08-30T09:51:38+11:00

Amanda Walker

Zeus Lara

2023-06-06T11:10:57+11:00

Anders Madsen

Zeus Lara

2022-08-02T17:55:11+11:00

Andrew Cheesman

Zeus Lara

2022-08-09T12:17:42+11:00

Andrew Coley

Zeus Lara

2021-12-21T12:36:47+11:00

Anish Joshi

Zeus Lara

2023-04-04T15:04:09+11:00

Ann Mica Mae Lim

Zeus Lara

2023-05-11T14:08:40+11:00

Anna Linfield-Kent

Zeus Lara

2023-03-14T16:25:51+11:00

Barbara Read

General

2023-04-27T09:42:19+11:00

Benn Salier

Zeus Lara

2021-07-06T13:45:00+11:00

Bita Bagheri

General

2021-03-02T14:12:11+11:00

Blake Dahlen

Zeus Lara

2023-02-23T09:47:16+11:00

Callum Dodd

Zeus Lara

2022-11-23T11:00:39+11:00

Caroline Lees

Zeus Lara

2023-01-17T10:29:22+11:00

Cathy Baldwin

General

2021-01-19T16:55:52+11:00

Chika Nnadiekwe

Zeus Lara

2023-03-28T15:27:26+11:00

Chris Sykes

General

2022-05-26T12:50:02+11:00

Cliff Blakley

Zeus Lara

2023-05-11T13:52:16+11:00

David Johnson

General

2022-06-01T10:43:16+11:00

David Mansfield

Zeus Lara

2023-02-14T10:37:32+11:00

Deanna Edwards

Zeus Lara

2023-03-28T15:46:04+11:00

Derek Oldham

Zeus Lara

2023-05-09T15:38:58+11:00

Elise Kellond-Knight

Zeus Lara

2019-07-04T22:47:54+11:00

Ellen Misador

Zeus Lara

2023-03-14T15:30:57+11:00

Eugene O'Connell

Zeus Lara

2022-03-22T16:14:36+11:00

Francis Aseron

Zeus Lara

2023-02-24T09:56:24+11:00

Fritzie Ligeralde

Zeus Lara

2021-08-17T15:41:14+11:00

Gilbert Wong

Zeus Lara

2022-05-25T12:27:00+11:00

Guru Swaminathan

General

2023-05-26T16:16:29+11:00

Hardik Lakhani

Zeus Lara

2022-03-08T16:33:18+11:00

Hayley Weir

Zeus Lara

2022-03-01T12:16:09+11:00

Helen Argitis

Zeus Lara

2022-05-26T12:13:35+11:00

Ian Salvador

Zeus Lara

2022-06-14T17:51:51+11:00

Ian Thomson

Zeus Lara

2023-04-27T09:46:51+11:00

Ibrahim Dani

Zeus Lara

2023-05-09T15:33:59+11:00

Igor Vieira

Zeus Lara

2022-06-28T16:45:19+11:00

Jerry Cobb

General

2022-06-28T15:49:32+11:00

Joanna Carlos

Zeus Lara

2022-02-15T17:48:05+11:00

Jochebed Diaz

General

2022-11-16T12:53:12+11:00

Johaimah Garrido

Zeus Lara

2021-03-16T10:08:35+11:00

John Middlemist

Zeus Lara

2021-07-21T12:11:54+11:00

Jovilyn Magtoto

Zeus Lara

2022-08-02T13:27:08+11:00

Julia Nicole Justo

Zeus Lara

2023-02-23T08:34:34+11:00

Katherine Whiteside

General

2022-11-30T17:42:36+11:00

Kunal Parikh

Zeus Lara

2022-01-25T11:49:10+11:00

Lauren Grouse

Zeus Lara

2023-06-06T11:56:05+11:00

Louigi Gardiola

Zeus Lara

2023-02-23T08:31:20+11:00

Louise White

General

2021-05-11T16:20:05+11:00

Lousiene Samonte

General

2022-08-30T14:27:05+11:00

Maddison Schmid

Zeus Lara

2023-05-11T09:35:43+11:00

Mariam Kohani

Zeus Lara

2022-07-19T09:57:04+11:00

Marian Joyce Makalintal

Zeus Lara

2023-03-14T15:51:17+11:00

Marianne Dinsay

Zeus Lara

2023-02-23T08:32:42+11:00

Mark McAdam

General

2023-05-03T12:09:06+11:00

Mark Millen

Zeus Lara

2022-08-30T12:47:06+11:00

Matthew Knight

Zeus Lara

2023-02-23T08:32:48+11:00

Melanie Northrop

Zeus Lara

2023-01-31T17:06:41+11:00

Melody Framp

Zeus Lara

2023-05-09T16:20:00+11:00

Melody Tuazon

Zeus Lara

2023-05-09T15:59:40+11:00

Michael Bryant

General

2022-08-09T11:38:32+11:00

Mohammad Ramezani

General

2022-07-13T16:18:36+11:00

Muhammad Sauood Ur Rauf

General

2022-08-30T14:20:48+11:00

Nevil Cope

General

2022-08-30T14:24:26+11:00

Niall Burke

Zeus Lara

2022-10-11T13:16:07+11:00

Nick Rodwell

Zeus Lara

2022-07-14T11:47:55+11:00

Nicole Hatten

Zeus Lara

2022-03-22T16:18:26+11:00

Ninia Ortile

Zeus Lara

2022-10-11T14:26:40+11:00

Pablo Andres Cordova Baya

Zeus Lara

2023-02-23T08:48:38+11:00

Parastoo Mousavi

Zeus Lara

2022-12-13T10:24:00+11:00

Paul Bernard

Zeus Lara

2022-02-04T02:19:40+11:00

Paul Kirschner

General

2022-02-04T02:26:06+11:00

Peter Boylan

General

2023-03-14T16:22:42+11:00

Peter Philpott

General

2022-11-08T10:05:47+11:00

Rahul Kaushal

Zeus Lara

2022-08-03T10:22:38+11:00

Rajiv Boddupalli

Zeus Lara

2022-12-13T09:44:21+11:00

Robert Caminiti

General

2020-10-07T04:02:43+11:00

Robert Crossman

General

2022-03-08T14:18:21+11:00

Rohini Verma

Zeus Lara

2021-04-13T12:23:02+11:00

Rohit Satija

Zeus Lara

2023-05-09T15:27:58+11:00

Roxane Montierro

Zeus Lara

2020-12-15T06:30:55+11:00

Sanjay Narayan

Zeus Lara

2023-02-14T11:09:04+11:00

Saurabh Kundi

Zeus Lara

2023-02-23T08:26:14+11:00

Shiraan Fernando

Zeus Lara

2023-03-14T15:07:49+11:00

Shruthi Srinivas

Zeus Lara

2023-02-07T09:53:04+11:00

Sreekanth Badam

Zeus Lara

2022-11-09T17:14:36+11:00

Stephen Curtis

Zeus Lara

2023-05-30T09:22:30+11:00

Tameka Yallop

General

2022-03-08T16:41:26+11:00

Tanvi Mahajan

Zeus Lara

2023-03-28T15:21:57+11:00

Through Zhu

Zeus Lara

2023-02-23T10:21:23+11:00

Thuc Linh Nguyen Phan

Zeus Lara

2023-05-30T09:39:47+11:00

Tony Calusic

Zeus Lara

2022-08-01T16:52:17+11:00

Vanessa Vella

General

2021-12-14T12:11:12+11:00

Winona Astian Thian

Zeus Lara

2023-02-23T08:34:19+11:00

Yanmin Chen

Zeus Lara

2022-03-08T16:40:11+11:00

Zach Barnetby

Zeus Lara

2022-06-24T11:08:22+11:00