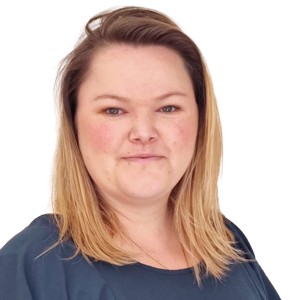 Melissa Trenerry
Executive Assistant
---
Areas Of Expertise:
Travel Management
Calendar Management
Event Planning and Coordination
Office Management
Executive Support
---
Education:
---
About Melissa Trenerry
Melissa is a task-driven executive assistant with high organisational and problem-solving skills. Her expertise lies in Event Management covering multiple formats. Melissa is skilled in calendar and travel management, specialising in International Travel.
---
Other Team Members
Declan Boylan

General

2020-01-15T02:30:38+11:00

Gareth James

General

2021-01-19T11:29:58+11:00

Connie McKeage

Zeus Lara

2021-03-09T10:14:51+11:00

Hugh Harley

Zeus Lara

2020-04-01T04:18:49+11:00

Alisdair Brown

Zeus Lara

2021-03-23T14:24:31+11:00

Julie Laoit

Zeus Lara

2022-07-19T09:10:59+11:00

Rob Thomsett

General

2021-04-06T12:29:29+11:00

Louise Ford

General

2020-01-15T03:08:18+11:00

Aaron Simonsen

Zeus Lara

2022-06-01T10:21:21+11:00

Akhilesh Das

Zeus Lara

2022-05-26T08:45:54+11:00

Alan Alehashemi

Zeus Lara

2022-07-19T09:07:40+11:00

Alan Madani

General

2020-07-24T03:51:19+11:00

Alex Massie

General

2022-06-07T16:31:55+11:00

Alexander Rivkin

Zeus Lara

2022-02-22T15:04:22+11:00

Ali Pahlavan

General

2021-09-21T15:39:39+11:00

Amanda Walker

Zeus Lara

2022-08-09T10:18:22+11:00

Anders Madsen

Zeus Lara

2022-08-02T17:55:11+11:00

Andrew Cheesman

Zeus Lara

2022-08-09T12:17:42+11:00

Andrew Coley

Zeus Lara

2021-12-21T12:36:47+11:00

Ann Mica Mae Lim

Zeus Lara

2022-08-02T10:15:38+11:00

Anna Linfield-Kent

Zeus Lara

2022-03-22T16:18:24+11:00

Barbara Read

General

2021-10-12T09:11:19+11:00

Benn Salier

Zeus Lara

2021-07-06T13:45:00+11:00

Bita Bagheri

General

2021-03-02T14:12:11+11:00

Caroline Lees

Zeus Lara

2021-10-12T09:08:24+11:00

Cathy Baldwin

General

2021-01-19T16:55:52+11:00

Chika Nnadiekwe

Zeus Lara

2022-06-07T14:43:22+11:00

Chris Sykes

General

2022-05-26T12:50:02+11:00

David Johnson

General

2022-06-01T10:43:16+11:00

David Mansfield

Zeus Lara

2021-08-12T17:45:38+11:00

David Welekwe

Zeus Lara

2022-08-09T10:26:36+11:00

Deanna Edwards

Zeus Lara

2021-04-07T16:38:54+11:00

Derek Oldham

Zeus Lara

2022-06-21T17:02:11+11:00

Edward Rudnicki

Zeus Lara

2021-09-28T10:10:11+11:00

Elise Kellond-Knight

Zeus Lara

2019-07-04T22:47:54+11:00

Eugene O'Connell

Zeus Lara

2022-03-22T16:14:36+11:00

Francis Aseron

Zeus Lara

2022-08-02T14:34:47+11:00

Fritzie Ligeralde

Zeus Lara

2021-08-17T15:41:14+11:00

Gennaro Abignano

Zeus Lara

2022-06-07T14:42:35+11:00

Gilbert Wong

Zeus Lara

2022-05-25T12:27:00+11:00

Guru Swaminathan

General

2020-10-13T05:04:12+11:00

Hardik Lakhani

Zeus Lara

2022-03-08T16:33:18+11:00

Hayley Weir

Zeus Lara

2022-03-01T12:16:09+11:00

Helen Argitis

Zeus Lara

2022-05-26T12:13:35+11:00

Ian Salvador

Zeus Lara

2022-06-14T17:51:51+11:00

Ian Thomson

Zeus Lara

2022-02-04T02:04:24+11:00

Ibrahim Dani

Zeus Lara

2022-08-04T12:36:58+11:00

Igor Vieira

Zeus Lara

2022-06-28T16:45:19+11:00

Jason Kwong

Zeus Lara

2022-05-10T17:14:15+11:00

Jerry Cobb

General

2022-06-28T15:49:32+11:00

Joanna Carlos

Zeus Lara

2022-02-15T17:48:05+11:00

Jochebed Diaz

General

2020-12-15T05:31:11+11:00

Johaimah Garrido

Zeus Lara

2021-03-16T10:08:35+11:00

John Middlemist

Zeus Lara

2021-07-21T12:11:54+11:00

Jon Kralevski

Zeus Lara

2022-05-26T09:46:48+11:00

Joseph Stanley

Zeus Lara

2022-06-07T14:39:52+11:00

Jovilyn Magtoto

Zeus Lara

2022-08-02T13:27:08+11:00

Julia Nicole Justo

Zeus Lara

2022-06-07T14:41:03+11:00

Katherine Whiteside

General

2022-03-01T16:01:33+11:00

Kunal Parikh

Zeus Lara

2022-01-25T11:49:10+11:00

Louigi Gardiola

Zeus Lara

2022-06-07T14:40:52+11:00

Louise White

General

2021-05-11T16:20:05+11:00

Lousiene Samonte

General

2022-06-08T12:48:13+11:00

Maddison Schmid

Zeus Lara

2022-08-09T12:44:58+11:00

Mark McAdam

General

2021-05-11T12:52:35+11:00

Mark Millen

Zeus Lara

2022-06-14T17:42:15+11:00

Mariam Kohani

Zeus Lara

2022-07-19T09:57:04+11:00

Marianne Dinsay

Zeus Lara

2022-06-07T14:41:57+11:00

Matthew Knight

Zeus Lara

2022-06-21T16:48:38+11:00

Melissa Trenerry

Zeus Lara

2022-08-08T13:14:40+11:00

Michael Baylon

Zeus Lara

2021-08-25T16:48:12+11:00

Michael Bryant

General

2022-08-09T11:38:32+11:00

Michael Stark

Zeus Lara

2021-06-08T10:58:59+11:00

Mike Stockley

Zeus Lara

2020-01-22T04:45:51+11:00

Mohammad Ramezani

General

2022-07-13T16:18:36+11:00

Muhammad Sauood Ur Rauf

General

2022-05-05T09:16:00+11:00

Nevil Cope

General

2020-01-14T04:11:02+11:00

Nick Rodwell

Zeus Lara

2022-07-14T11:47:55+11:00

Nicole Hatten

Zeus Lara

2022-03-22T16:18:26+11:00

Niloofar Fardanesh

General

2022-05-05T11:05:15+11:00

Ninia Ortile

Zeus Lara

2022-07-13T14:46:48+11:00

Oliver Stevenson

Zeus Lara

2022-06-01T13:51:22+11:00

Parastoo Mousavi

Zeus Lara

2022-05-10T17:01:14+11:00

Paul Bernard

Zeus Lara

2022-02-04T02:19:40+11:00

Paul Kirschner

General

2022-02-04T02:26:06+11:00

Peter Boylan

General

2021-07-06T12:52:31+11:00

Peter Philpott

General

2022-05-26T09:27:35+11:00

Rahul Kaushal

Zeus Lara

2022-08-03T10:22:38+11:00

Rick Myburgh

Zeus Lara

2022-04-19T12:23:07+11:00

Robert Caminiti

General

2020-10-07T04:02:43+11:00

Robert Crossman

General

2022-03-08T14:18:21+11:00

Rohini Verma

Zeus Lara

2021-04-13T12:23:02+11:00

Rohit Satija

Zeus Lara

2022-07-04T15:02:01+11:00

Roxane Montierro

Zeus Lara

2020-12-15T06:30:55+11:00

Sanjay Narayan

Zeus Lara

2022-02-04T02:35:09+11:00

Saurabh Kundi

Zeus Lara

2022-06-14T17:33:05+11:00

Sheryll Nones

Zeus Lara

2021-12-23T18:09:26+11:00

Shiraan Fernando

Zeus Lara

2022-05-10T16:56:16+11:00

Sreekanth Badam

Zeus Lara

2022-07-05T18:56:56+11:00

Stephen Curtis

Zeus Lara

2021-05-11T12:16:32+11:00

Syed Hussain

Zeus Lara

2022-02-04T16:04:13+11:00

Tameka Yallop

General

2022-03-08T16:41:26+11:00

Tanvi Mahajan

Zeus Lara

2022-08-08T13:30:29+11:00

Thuc Linh Nguyen Phan

Zeus Lara

2022-06-07T14:41:52+11:00

Tony Calusic

Zeus Lara

2022-08-01T16:52:17+11:00

Vanessa Vella

General

2021-12-14T12:11:12+11:00

Winona Astian Thian

Zeus Lara

2022-07-05T10:23:37+11:00

Yanmin Chen

Zeus Lara

2022-03-08T16:40:11+11:00

Zach Barnetby

Zeus Lara

2022-06-24T11:08:22+11:00