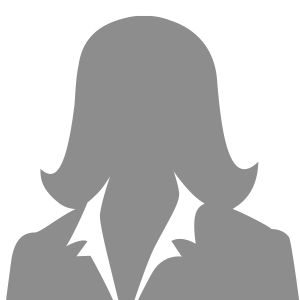 Parastoo Mousavi
PMO Consultant (Master Scheduler)
---
Areas Of Expertise:
Schedule Development & Tracking
Dependencies Identification & Tracking
Resource Planning
Critical Path Analysis
Risk & Issues Monitoring & Status Reporting
---
Education:
Master in IT Management, Alzahra University, Tehran, Iran (2005-2008)
Bachelor in Industrial Engineering, Iran University of Science and Technology (IUST), Tehran, Iran (1998-2003)
Agile PM- DSDM, Foundation, Agile Consortium- 2018
P3O Foundation, Axelos- 2019
AgileShift, Axelos- 2019
Jira Project Admin- Atlassian- 2020
Scrum Fundamental Certified (SFC), SCRUMstudy-2020
Scrum Master Certified (SMC), SCRUMstudy-2020
---
About Parastoo
Parastoo is an experienced Master Scheduler with 8+ years' experience within education, banking and financial services. She has provided PMO and Scheduling services for multiple large programs and is a versatile professional with diversified skills across PMO and Project Management. Parastoo is highly skilled in using MS Project and has significant experience in project and program planning.
---
What Parastoo brings
A proven master scheduler with large multi project experience
Experienced in facilitation of key meetings and workshops including schedule planning workshops and pipeline meetings for senior stakeholders.
Demonstrated experience in creating program dashboard and status report templates
Skills and experience in several PMO tools including MS Project.
---
Key Clients:
AMP
University of Technology Sydney
Commonwealth Bank
ABB
University of Sydney
MIGT
---
Key Achievements:
As Implementation Manager at AMP, Parastoo supported the Command Centre through the final Dress Rehearsal and Production Cutover of AMP Life Insurance Separation Program for Day 1 (legal separation of funds with shared operations). She ran several workshops to validate interdependencies and developed an interdependencies map and high-level roadmap of activities to aid communication between the 22 streams involved in the cutover. Parastoo also used her scheduling experience to assist release managers in transferring their data into Master Runsheet in Microsoft Project. During the dress rehearsal and cutover she was responsible for the tracking of progress against the Master Runsheet and communication to key stakeholders via 6 hourly checkpoints with 2 other implementation managers over a 3 shift 24/7 period; as well as providing impact analysis of any slippages, milestone reports and status updates to the AMP governance committee.
---
As Master Scheduler and Resource Planner at UTS, Parastoo was responsible for creating portfolio and program capacity plans as well as master schedules for a portfolio of 40 – 60 projects. She ran a weekly pipeline meeting for senior stakeholders and program managers, maintained the master schedule and project status dashboards, analysed project variances and generated status reports.
---
As Master Scheduler at Commonwealth Bank, Parastoo created master schedules using CPM (4 major programs including 10 to 40 streams of work). She ran team interdependencies workshops, helped project managers to set up their schedules and health checked project managers' schedules. Parastoo maintained master schedules by running weekly update meeting with project managers and generated status reports that highlighted schedule variances and risks. She also created and maintained milestone and deliverable reports.
---
As Program Scheduler at ABB, Parastoo set up workshop capacity planning, expedited the procurement items delivery, analysed schedule variances and prepared extension of time (EOT) reports for claims, maintained master schedules with Project Managers and generated status reports that highlighted schedule variances and risks. Parastoo also prepared indicative tender schedules.
---
As Master Scheduler & Resource Planner at University of Sydney, Parastoo was responsible for creating portfolio and program capacity plans and master schedules, as well as setting up cash flow and monitoring scope variation
---
As Program Scheduler at MIGT, Parastoo created and maintained master schedules. She also ran dependency management and generated status reports on a weekly basis including EVM report. Parastoo set up and documented PMBOK- Schedule, Resource and Cost Planning.
---
Other Team Members
Declan Boylan

General

2020-01-15T02:30:38+00:00

Gareth James

General

2020-01-15T02:46:06+00:00

Rob Thomsett

General

2020-02-07T05:09:23+00:00

Louise Ford

General

2020-01-15T03:08:18+00:00

Laury MacPherson

General

2018-04-23T07:39:51+00:00

Alan Madani

General

2020-07-24T03:51:19+00:00

Alex Massie

General

2020-06-19T01:51:58+00:00

Ali Pahlavan

General

2020-07-09T06:29:03+00:00

Andrew McDonagh

General

2020-03-26T01:51:43+00:00

Andrew Moghaddam

General

2020-01-10T03:36:32+00:00

Andrew Toon

Zeus Lara

2020-08-11T05:29:04+00:00

Barbara Read

General

2020-01-10T04:13:14+00:00

Benn Salier

Zeus Lara

2020-07-29T01:44:59+00:00

Berna Akdeniz

General

2018-04-23T07:40:38+00:00

Bita Bagheri

General

2020-01-30T05:43:06+00:00

Brett Krieger

Zeus Lara

2020-08-05T03:12:17+00:00

Bronagh Stewart

Zeus Lara

2020-08-10T02:09:42+00:00

Bruce Denson

General

2020-03-19T00:59:30+00:00

Caroline Kerridge

Zeus Lara

2020-07-29T23:58:19+00:00

Cathy Baldwin

General

2020-01-21T03:46:49+00:00

Chris Sykes

General

2020-03-05T00:14:43+00:00

David Johnson

General

2020-01-15T02:05:16+00:00

Donalito Jr. Bales

Zeus Lara

2020-05-28T05:04:09+00:00

Duncan Hewitt

General

2020-03-05T00:20:23+00:00

Ericson Bagunas

General

2020-01-15T02:40:16+00:00

Gilbert Wong

General

2018-05-24T23:55:47+00:00

Grace Tran

General

2020-04-27T06:07:30+00:00

Guru Swaminathan

General

2020-01-13T03:09:30+00:00

Jackie Lou J. Belano

General

2020-07-06T01:07:41+00:00

Jerry Cobb

General

2020-01-13T03:30:52+00:00

Joanne Carla S. Sebuc

General

2020-01-15T04:47:07+00:00

Jochebed Diaz

General

2020-07-24T03:53:17+00:00

John Mitchell

General

2020-07-22T01:01:54+00:00

Katherine Whiteside

General

2020-07-02T06:55:12+00:00

Krishnaraj Arumugam

Zeus Lara

2020-06-30T04:59:15+00:00

Louise White

General

2020-04-23T06:17:12+00:00

Lousiene Samonte

General

2020-04-01T03:22:19+00:00

Marcello Pierangeli

General

2020-07-29T22:10:35+00:00

Mark Cumming

General

2020-04-30T04:58:27+00:00

Mark McAdam

General

2020-01-14T02:41:56+00:00

Maryam Kohani

Zeus Lara

2020-03-03T05:24:20+00:00

Michael Baylon

General

2018-07-18T02:59:28+00:00

Michael Bryant

General

2020-01-14T03:21:48+00:00

Mohammad Ramezani

General

2020-01-14T03:38:39+00:00

Muhammad Sauood Ur Rauf

General

2020-01-22T22:28:30+00:00

Nadja Schulze

General

2020-05-29T06:16:06+00:00

Nevil Cope

General

2020-01-14T04:11:02+00:00

Niloofar Fardanesh

General

2020-01-14T04:18:22+00:00

Parastoo Mousavi

Zeus Lara

2020-05-29T06:34:18+00:00

Paul Kirschner

General

2020-01-14T04:38:37+00:00

Peter Boylan

General

2020-07-28T00:37:20+00:00

Peter Philpott

General

2020-04-21T06:54:11+00:00

Rinku Razdan

General

2020-01-30T05:36:51+00:00

Robert Caminiti

General

2020-01-14T23:41:11+00:00

Robert Crossman

General

2020-01-15T04:30:20+00:00

Satya Sharma

General

2020-07-02T03:07:39+00:00

Shane Moore

General

2020-04-23T06:10:08+00:00

Sharon Tannenbaum

Zeus Lara

2020-08-12T23:21:02+00:00

Shiraan Fernando

Zeus Lara

2020-05-20T02:01:11+00:00

Sosha Jabbary

General

2020-01-15T00:41:07+00:00

Syed Hussain

Zeus Lara

2020-07-07T23:49:36+00:00

Tameka Yallop

General

2019-04-29T04:29:36+00:00

Vanessa Vella

General

2020-04-15T01:08:38+00:00

Yanmin Chen

General

2018-07-18T02:55:46+00:00