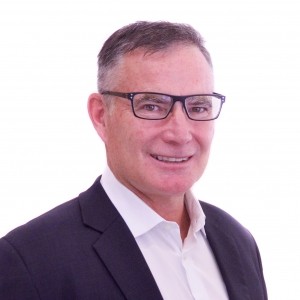 Paul Briscoe
Program Director
---
Areas Of Expertise:
Project/Program/Portfolio Management
Business Transformation
Executing Strategy
Governance
Building high performance teams
Banking and Finance
Information Technology
---
Education:
Master of Business Administration (MBA) – International, MDIS Business School/Edith Cowan University
Graduate Certificate of Business, Edith Cowan University
Project Management Professional Accreditation, Project Management Institute (PMI)
Scaled Agilest (SAFe 4.0 certified) and Agile Scrum Master
---
About Paul Briscoe
Paul is an experienced leader with broad expertise across Technology, Business and Operations who has successfully delivered large-scale transformation programs for financial services organizations in the UK, South East Asia and Australia. Paul's delivery experience ranges from Business process re-engineering, Infrastructure, Data Migrations, Cards and Payments, to Core Banking Systems and various Risk and Compliance initiatives.
---
What Paul brings
A seasoned Program Director with a proven track record of delivery.
Extensive experience of Business process re-engineering to transform, optimize and streamline functions across the Banking value change.
Extensive experience of SDLC, specifically on Testing and implementation.
Extensive experience in large scale data migrations involving customer, billing and payments systems.
Comprehensive understanding of Technology architecture, systems, applications, and tools.
---
Key Clients:
Westpac Banking Group
National Australia Bank
Credit Union Australia
NSW Government
Standard Chartered Bank
Hunter Water
DBS Bank
HBOS
Lloyds TSB Bank
National Westminster Bank
---
Key Achievements:
As Program Director for Hunter Water and the Billing System Replacement (BSR) program, Paul led the delivery of a new billing platform for Hunter Water including the migration and transformation.
---
As Head of RAMS Transformation at Westpac, Paul was responsible for building and developing Agile capability and culture and completing a core banking replacement RFI/RFP and Business Case. He optimised the current Technology and Business Operations ecosystems while delivering various regulatory obligations. Paul initiated the Business process re-engineering initiative that created an updated TOM design for customer servicing and introduced the PEGA workflow solution to the Business.
---
As Head of Delivery for the New Payments Platform at Westpac, Paul was responsible for successfully building and developing Agile teams at scale to deliver new infrastructure, technology and business processes supporting real time payments across various business channels and operations (>$200m budget). He put in place strong governance and built a high performing team on capability and culture to deliver transformed business process model for payments.
---
As Portfolio Director, for AFS Delivery and Governance Bank Distribution at Westpac Banking Group, Paul developed the strategy and roadmap for a Simplified Banker Desktop across AFS between FY14-FY17. Paul introduced and developed Agile capability to deliver simplified business processes and functions on the Banker desktop strategy, including digital mobility and CRM platform upgrades. Delivered the consumer banking FOFA regulatory program launching new sales conversation model and improving CRM controls across 15,000 operational and frontline staff.
---
As Program Director for Network Program Delivery and Change at Westpac Banking Group, Paul was responsible for all components of business process optimization, delivery and change incorporating new middleware technology and an optimised workforce. Paul led the development of the Change and Implementation Strategy for the Retail Banking Teller Application – Spider, where he delivered on all milestones on time and within the budget. His team re-engineered over 80 business processes and replaced all teller systems across 850 branches and 9000 operational staff. While at Westpac, he also led the development and implementation of the Business Benefits Outcomes Realization Model and provided input to refine the Enterprise Change and Project Management Framework.
---
As Integration Leader at National Australia Bank, (Cards Consultant for the Next Generation Core Banking Project), Paul provided leadership support for the integration of FIS and Oracle in the Nextgen Cards and Payments streams.
---
As Technology Lead at Credit Union Australia, Paul was part of the leadership team establishing the core banking project, strategy and evaluation criteria.
---
As ICT Manager at NSW Government, Paul was part of the leadership team reviewing RFP and establishing an ICT team for the delivery of a Smartcard Travel card for Sydney public transport. Paul led the team ensuring delivery of technology solution components for the public electronic ticketing system.
---
As Project Director at First Data, Paul was leading the program to establish the joint venture between Standard Chartered Bank and First Data and established Operations in India to support across multiple countries is SE Asia. During this time, Paul migrated merchants for two of the largest markets in Asia onto First Data systems and infrastructure and acted as COO for Merchant Acquiring in Asia.
---
As Project Director at DBS Bank, Paul was leading a key platform upgrade and data migration program involving the consolidation of Card portfolios across Hong Kong and Singapore onto a single modernised platform. Paul was accountable for a $30M budget and handled a team comprised of over 80 people.
---
As Project Director at BankWest, Paul was leading the data migration and implementation of a new Card Processing Platform and Credit Behavior Scoring system.
---
As Test Director at Westpac Banking Group, Paul was overall test lead for the product launch of a new credit card.
---
As Program Manager at Lloyds TSB Bank, Paul was responsible for the delivery of infrastructure supporting the corporate banking internet platform.
---
As Program Manager at RBS/National Westminster Bank, Paul was delivering several projects and programs including the card operations modernization project, decommissioning of data center infrastructure and legacy systems, and Infrastructure Program Management supporting the data migration of both card portfolios onto new card processing platform.
---
Other Team Members
Declan Boylan

General

2020-01-15T02:30:38+00:00

Gareth James

General

2020-01-15T02:46:06+00:00

Rob Thomsett

General

2020-02-07T05:09:23+00:00

Louise Ford

General

2020-01-15T03:08:18+00:00

Laury MacPherson

General

2018-04-23T07:39:51+00:00

Alan Madani

General

2020-07-24T03:51:19+00:00

Alex Massie

General

2020-06-19T01:51:58+00:00

Ali Pahlavan

General

2020-07-09T06:29:03+00:00

Andrew Cheesman

Zeus Lara

2020-08-23T23:37:35+00:00

Andrew McDonagh

General

2020-09-03T05:49:48+00:00

Andrew Moghaddam

General

2020-01-10T03:36:32+00:00

Barbara Read

General

2020-01-10T04:13:14+00:00

Benn Salier

Zeus Lara

2020-07-29T01:44:59+00:00

Berna Akdeniz

General

2018-04-23T07:40:38+00:00

Bita Bagheri

General

2020-11-09T02:42:28+00:00

Brett Krieger

Zeus Lara

2020-08-05T03:12:17+00:00

Bronagh Stewart

Zeus Lara

2020-08-10T02:09:42+00:00

Bruce Denson

General

2020-03-19T00:59:30+00:00

Cathy Baldwin

General

2020-01-21T03:46:49+00:00

Chris Sykes

General

2020-03-05T00:14:43+00:00

David Johnson

General

2020-01-15T02:05:16+00:00

Donalito Jr. Bales

Zeus Lara

2020-05-28T05:04:09+00:00

Duncan Hewitt

General

2020-03-05T00:20:23+00:00

Ericson Bagunas

General

2020-10-01T05:06:36+00:00

Gilbert Wong

General

2018-05-24T23:55:47+00:00

Grace Tran

General

2020-04-27T06:07:30+00:00

Guru Swaminathan

General

2020-10-13T05:04:12+00:00

Jackie Lou J. Belano

General

2020-10-07T03:28:39+00:00

Jeroen Lubbers

Zeus Lara

2020-11-23T23:30:58+00:00

Jerry Cobb

General

2020-11-06T00:49:28+00:00

Joanna Carlos

Zeus Lara

2020-09-14T00:37:15+00:00

Joanne Carla S. Sebuc

General

2020-10-26T23:49:00+00:00

Jochebed Diaz

General

2020-07-24T03:53:17+00:00

John Mitchell

General

2020-07-22T01:01:54+00:00

Katherine Whiteside

General

2020-07-02T06:55:12+00:00

Krishnaraj Arumugam

Zeus Lara

2020-06-30T04:59:15+00:00

Louise White

General

2020-04-23T06:17:12+00:00

Lousiene Samonte

General

2020-04-01T03:22:19+00:00

Mark Cumming

General

2020-04-30T04:58:27+00:00

Mark McAdam

General

2020-08-24T01:07:53+00:00

Maryam Kohani

Zeus Lara

2020-03-03T05:24:20+00:00

Michael Baylon

General

2018-07-18T02:59:28+00:00

Michael Bryant

General

2020-09-25T02:15:23+00:00

Mohammad Ramezani

General

2020-01-14T03:38:39+00:00

Muhammad Sauood Ur Rauf

General

2020-10-06T00:12:22+00:00

Nadja Schulze

General

2020-05-29T06:16:06+00:00

Nevil Cope

General

2020-01-14T04:11:02+00:00

Niloofar Fardanesh

General

2020-09-29T01:07:43+00:00

Parastoo Mousavi

Zeus Lara

2020-09-08T00:31:28+00:00

Paul Kirschner

General

2020-01-14T04:38:37+00:00

Peter Boylan

General

2020-09-01T23:46:32+00:00

Peter Philpott

General

2020-10-30T03:09:29+00:00

Pritika Osland

Zeus Lara

2020-09-23T00:05:43+00:00

Rinku Razdan

General

2020-11-11T06:29:00+00:00

Robert Caminiti

General

2020-10-07T04:02:43+00:00

Robert Crossman

General

2020-01-15T04:30:20+00:00

Roxane Montierro

Zeus Lara

2020-11-17T22:20:14+00:00

Satya Sharma

General

2020-08-17T06:10:30+00:00

Shane Moore

General

2020-04-23T06:10:08+00:00

Sharon Tannenbaum

Zeus Lara

2020-10-13T00:59:01+00:00

Shiraan Fernando

Zeus Lara

2020-08-24T00:34:31+00:00

Sosha Jabbary

General

2020-11-18T06:56:36+00:00

Steve Baxter

Zeus Lara

2020-11-05T05:51:05+00:00

Syed Hussain

Zeus Lara

2020-10-07T04:48:38+00:00

Tameka Yallop

General

2019-04-29T04:29:36+00:00

Vanessa Vella

General

2020-04-15T01:08:38+00:00

Venice Gordula

Zeus Lara

2020-10-21T03:01:02+00:00

Yanmin Chen

General

2018-07-18T02:55:46+00:00