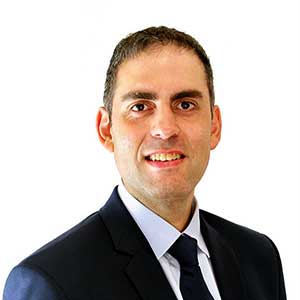 Paul Kirschner
Program Director
---
Areas Of Expertise
Program Management and Delivery
Rapid Planning (RAPs) and large scale transformations
---
Education
Company Director's Course – Australian Institute of Company Directors
Master of Business Administration (Information Systems Professional Track)
Bachelor of Business (Accounting) / Bachelor of Computing
PMP Certified
SAFe 5 Certified Leading Agile
---
About Paul Kirschner
Paul is a seasoned Program Director, joining Seven Consulting's Melbourne Practice in March 2014. He has demonstrated experience in delivering large scale, complex programs in a variety of industries including superannuation, finance, ICT, Health, logistics and utilities. Paul has significant experience in large transformation programs using both traditional and scaled agile delivery. His strong leadership skills and business acumen ensure comprehensive clear messaging to stakeholders while driving program performance with a pragmatic delivery focus. He develops and leads project teams to align them to the program's objectives and has a relentless focus on delivering successful outcomes for clients.
---
What Paul brings
Executive stakeholder management and transparent program reporting.
Keen business acumen and judgment; makes the right decisions and recommendations for the program and organisation.
Responsible for complex cross-stream mobilisation, coordination and execution of critical schedules.
Ability to build and grow a high-performance team.
Coaching and mentoring of direct reports to grow their capabilities and output.
Budget management, resource planning, estimating, issues and risk management.
Analysis of business and technical risks for early identification and mitigation through project lifecycles.
---
Key Clients
Cbus Super
Healthscope
Telstra
Link Group
NAB Wealth (MLC)
NAB Business Bank
Hansen Technologies (Tesco Mobile)
Aurora Energy
Transurban Group
Ansett Australia
---
Key Achievements
As Program Director at Cbus Super, Paul was brought in to reset and replan a strategic merger program that was tracking Red with no baselined schedule, scope or agreed budget. Paul utilised the Rapid Planning approach (RAP) to quickly align the executive team, sponsor, key stakeholders and team in order to form a baseline for the program. He established and implemented a governance and reporting framework for the program that was used as a benchmark for other strategic programs to adhere to. After replanning the program, Paul continued at Cbus in a Program Assurance role designed to coach and uplift project management capability in real time whilst giving executive stakeholders comfort that the program was running effectively. Paul also applied the RAP technique to two more strategic programs, fast tracking business case and plan development for both and gaining alignment quickly.
---
As Program Director, Data Warehouse and Dashboards at Healthscope, Paul took over delivery of a Red program that was 6 months behind schedule and 50% over budget. A core enabler of the Healthscope transformation, the project was critical to the operational success of all the hospitals in the network, however the delays had Board visibility and there was a tremendous need to deliver the solution. Paul undertook a program reset with the vendor, team and executive sponsor, re-baselining the program's budget, schedule, governance structure and team ways of working. He introduced agile principles, fostering a high level of collaboration and transparency with the vendor and focused the team on delivering three tranches of value that were progressively introduced to all the sites. The project met its revised schedule and budget and delivered all the original scope which gave all the hospitals real time visibility into their operations enabling reduced manual workload and high-quality decision making.
---
As Program Director at Telstra, Paul led the Request to Resolve value chain in the B2B Digitisation program that transitioned to a new Service Now assurance platform for all of Telstra's Enterprise customers. The program Paul led consisted of 120 resources in scrum teams working in scaled agile to deliver on Telstra's T22 strategic targets. He worked with program leadership to set the objectives and drove the team to deliver to its commitments. He aligned the program cadence with the agile ceremonies and drove an open, high performing team culture working with multiple vendors across 5 cities in Australia and India.
---
As Program Manager, MS Dynamics 365 CRM Replacement for Link Group, delivered the first client fund's pilot to MS Dynamics 365 and a delivery roadmap for rollout to remaining funds. The program consisted of transitioning to a new CRM system, establishing a new solution architecture for Link Group in the MS Azure / O365 cloud as well as a business service and support model underpinning the new CRM product. Paul engaged with C level executives from a number of Link Group's Superannuation administration clients to advise on the strategic value the project brings to their organisations and presented at a Client Industry Forum. Paul was able to bring together Link Group business units, IT and their external vendor to define and deliver to the new architecture using SAFe (Scaled Agile) principles. Link Group are relatively early on their Agile journey and Paul expertly managed the cultural shift from the traditional project approach to the agile approach by conducting a number of training sessions and providing guidance and leadership to the team and executives.
---
As Program Manager, Transition Program for Link Group, delivered the technology uplift and infrastructure for all 5 industry fund transitions from Superpartners to AAS. The transitions were the largest in Australian Superannuation history, migrating over 5 million members' data (financial and non-financial), people, processes and systems for MTAA Super, Hesta, Hostplus, Cbus and AustralianSuper totaling over $200 Billion funds under management from Superpartners to the Link owned Australian Administration Services (AAS). The application delivery and infrastructure involved integrating Link systems with a number of new third parties and managing vendors both onshore and offshore. The program successfully transitioned all 5 superannuation funds on time, within budget and within quality tolerances. It was subjected to external assurance reviews and regulatory oversight.
---
As PMO Manager, Contributions Program for Superpartners/Link Group, ran a program office to enable Australian Super, Hostplus, Hesta, MTAA Super, Cbus and Austsafe to meet their 2015 SuperStream compliance obligations with the Superannuation industry. Internal systems needed to be upgraded to be compliant in sending and receiving industry standard messaging as determined by the ATO. The program integrated Superpartners systems to a Gateway which then integrated to other Gateways and Clearinghouses in the industry. The Program consisted of over 70 resources and delivered on time and $2M under budget.
---
As PMO Manager, MAMBO Program for Nab Business Bank which was part of an industry payments initiative dealing with complex internal integrations to legacy systems including core banking, GL and internet banking/mobile as well as external integrations with BPAY and the other Tier 1 banks via SWIFT the payment gateway. Paul set up and managed the program office, including project governance and quality, preparing and integrating program schedule of multiple work streams, providing forecasting and budget tracking information, managing scope through a formal change management process, and ensuring compliance with NAB procedures.
---
As Project Manager UATP Project at Ansett Australia, implemented a new Credit Card form of payment issued by the airline and used by its corporate customers. This required significant internal integration with the reservations system, website, kiosks loyalty system and accounts receivable (SAP) as well as external integrations with other airlines and travel agents via payment gateways.
---
As Senior Project Manager, Custody Transition for Nab Wealth (MLC) Managed a feasibility under the Stronger Super program. Through engagements with key SMEs and senior stakeholders, the project was reprioritised and an alternative solution implemented, saving $4M of unnecessary spend on compliance.
---
As Senior Project Manager, Tesco Mobile for Hansen Technologies successfully managed the organisation and delivery of a high profile portfolio of projects for their client Tesco Mobile (UK), which involved co-ordinating budgets, rolling release schedules, and managing key stakeholders.
---
As Senior Project Manager for Transurban Group, managed changes to the Tolling System which was 'mission critical' requiring 24×7 uptime. The Tolling system consisted of a suite of applications across multiple platforms including Windows, Unix, Web, SQL Server, Oracle and CRM (Clarify).
---
As PMO Manager for Transuban Group, set up and managed the IT Systems Development PMO for including the implementation of MS Project Enterprise for all project plans and schedules.
---
As Senior Project Manager, ERMS for Aurora Energy, managed changes and upgrades to the Energy Risk Management System Data Warehouse and infrastructure including, BI Reports, hedge accounting, meter reading and load forecasting. Redefined scope of a large ERMS project for Aurora Energy minimising delivery delays.
---
Other Team Members
Declan Boylan

General

2020-01-15T02:30:38+11:00

Gareth James

General

2021-01-19T11:29:58+11:00

Connie McKeage

Zeus Lara

2021-03-09T10:14:51+11:00

Hugh Harley

Zeus Lara

2020-04-01T04:18:49+11:00

Michael Blomfield

Zeus Lara

2023-02-14T10:26:26+11:00

Temre Green

Zeus Lara

2022-11-23T10:52:41+11:00

Mike Stockley

Zeus Lara

2022-08-30T12:56:19+11:00

Julie Laoit

Zeus Lara

2022-07-19T09:10:59+11:00

Rob Thomsett

General

2023-01-31T17:26:36+11:00

Louise Ford

General

2020-01-15T03:08:18+11:00

Aaron Simonsen

Zeus Lara

2022-08-30T11:02:06+11:00

Akhilesh Das

Zeus Lara

2022-11-08T10:09:51+11:00

Alan Alehashemi

Zeus Lara

2022-07-19T09:07:40+11:00

Alex Massie

General

2023-05-09T15:42:17+11:00

Alexander Rivkin

Zeus Lara

2023-03-28T15:40:59+11:00

Alexandra Marie Tan

Zeus Lara

2023-03-14T15:15:24+11:00

Ali Pahlavan

General

2023-05-17T01:57:15+11:00

Alisdair Brown

Zeus Lara

2022-08-30T09:51:38+11:00

Amanda Walker

Zeus Lara

2023-06-06T11:10:57+11:00

Anders Madsen

Zeus Lara

2022-08-02T17:55:11+11:00

Andrew Cheesman

Zeus Lara

2022-08-09T12:17:42+11:00

Andrew Coley

Zeus Lara

2021-12-21T12:36:47+11:00

Anish Joshi

Zeus Lara

2023-04-04T15:04:09+11:00

Ann Mica Mae Lim

Zeus Lara

2023-05-11T14:08:40+11:00

Anna Linfield-Kent

Zeus Lara

2023-03-14T16:25:51+11:00

Barbara Read

General

2023-04-27T09:42:19+11:00

Benn Salier

Zeus Lara

2021-07-06T13:45:00+11:00

Bita Bagheri

General

2021-03-02T14:12:11+11:00

Blake Dahlen

Zeus Lara

2023-02-23T09:47:16+11:00

Callum Dodd

Zeus Lara

2022-11-23T11:00:39+11:00

Caroline Lees

Zeus Lara

2023-01-17T10:29:22+11:00

Cathy Baldwin

General

2021-01-19T16:55:52+11:00

Chika Nnadiekwe

Zeus Lara

2023-03-28T15:27:26+11:00

Chris Sykes

General

2022-05-26T12:50:02+11:00

Cliff Blakley

Zeus Lara

2023-05-11T13:52:16+11:00

David Johnson

General

2022-06-01T10:43:16+11:00

David Mansfield

Zeus Lara

2023-02-14T10:37:32+11:00

Deanna Edwards

Zeus Lara

2023-03-28T15:46:04+11:00

Derek Oldham

Zeus Lara

2023-05-09T15:38:58+11:00

Elise Kellond-Knight

Zeus Lara

2019-07-04T22:47:54+11:00

Ellen Misador

Zeus Lara

2023-03-14T15:30:57+11:00

Eugene O'Connell

Zeus Lara

2022-03-22T16:14:36+11:00

Francis Aseron

Zeus Lara

2023-02-24T09:56:24+11:00

Fritzie Ligeralde

Zeus Lara

2021-08-17T15:41:14+11:00

Gilbert Wong

Zeus Lara

2022-05-25T12:27:00+11:00

Guru Swaminathan

General

2023-05-26T16:16:29+11:00

Hardik Lakhani

Zeus Lara

2022-03-08T16:33:18+11:00

Hayley Weir

Zeus Lara

2022-03-01T12:16:09+11:00

Helen Argitis

Zeus Lara

2022-05-26T12:13:35+11:00

Ian Salvador

Zeus Lara

2022-06-14T17:51:51+11:00

Ian Thomson

Zeus Lara

2023-04-27T09:46:51+11:00

Ibrahim Dani

Zeus Lara

2023-05-09T15:33:59+11:00

Igor Vieira

Zeus Lara

2022-06-28T16:45:19+11:00

Jerry Cobb

General

2022-06-28T15:49:32+11:00

Joanna Carlos

Zeus Lara

2022-02-15T17:48:05+11:00

Jochebed Diaz

General

2022-11-16T12:53:12+11:00

Johaimah Garrido

Zeus Lara

2021-03-16T10:08:35+11:00

John Middlemist

Zeus Lara

2021-07-21T12:11:54+11:00

Jovilyn Magtoto

Zeus Lara

2022-08-02T13:27:08+11:00

Julia Nicole Justo

Zeus Lara

2023-02-23T08:34:34+11:00

Katherine Whiteside

General

2022-11-30T17:42:36+11:00

Kunal Parikh

Zeus Lara

2022-01-25T11:49:10+11:00

Lauren Grouse

Zeus Lara

2023-06-06T11:56:05+11:00

Louigi Gardiola

Zeus Lara

2023-02-23T08:31:20+11:00

Louise White

General

2021-05-11T16:20:05+11:00

Lousiene Samonte

General

2022-08-30T14:27:05+11:00

Maddison Schmid

Zeus Lara

2023-05-11T09:35:43+11:00

Mariam Kohani

Zeus Lara

2022-07-19T09:57:04+11:00

Marian Joyce Makalintal

Zeus Lara

2023-03-14T15:51:17+11:00

Marianne Dinsay

Zeus Lara

2023-02-23T08:32:42+11:00

Mark McAdam

General

2023-05-03T12:09:06+11:00

Mark Millen

Zeus Lara

2022-08-30T12:47:06+11:00

Matthew Knight

Zeus Lara

2023-02-23T08:32:48+11:00

Melanie Northrop

Zeus Lara

2023-01-31T17:06:41+11:00

Melody Framp

Zeus Lara

2023-05-09T16:20:00+11:00

Melody Tuazon

Zeus Lara

2023-05-09T15:59:40+11:00

Michael Bryant

General

2022-08-09T11:38:32+11:00

Mohammad Ramezani

General

2022-07-13T16:18:36+11:00

Muhammad Sauood Ur Rauf

General

2022-08-30T14:20:48+11:00

Nevil Cope

General

2022-08-30T14:24:26+11:00

Niall Burke

Zeus Lara

2022-10-11T13:16:07+11:00

Nick Rodwell

Zeus Lara

2022-07-14T11:47:55+11:00

Nicole Hatten

Zeus Lara

2022-03-22T16:18:26+11:00

Ninia Ortile

Zeus Lara

2022-10-11T14:26:40+11:00

Pablo Andres Cordova Baya

Zeus Lara

2023-02-23T08:48:38+11:00

Parastoo Mousavi

Zeus Lara

2022-12-13T10:24:00+11:00

Paul Bernard

Zeus Lara

2022-02-04T02:19:40+11:00

Paul Kirschner

General

2022-02-04T02:26:06+11:00

Peter Boylan

General

2023-03-14T16:22:42+11:00

Peter Philpott

General

2022-11-08T10:05:47+11:00

Rahul Kaushal

Zeus Lara

2022-08-03T10:22:38+11:00

Rajiv Boddupalli

Zeus Lara

2022-12-13T09:44:21+11:00

Robert Caminiti

General

2020-10-07T04:02:43+11:00

Robert Crossman

General

2022-03-08T14:18:21+11:00

Rohini Verma

Zeus Lara

2021-04-13T12:23:02+11:00

Rohit Satija

Zeus Lara

2023-05-09T15:27:58+11:00

Roxane Montierro

Zeus Lara

2020-12-15T06:30:55+11:00

Sanjay Narayan

Zeus Lara

2023-02-14T11:09:04+11:00

Saurabh Kundi

Zeus Lara

2023-02-23T08:26:14+11:00

Shiraan Fernando

Zeus Lara

2023-03-14T15:07:49+11:00

Shruthi Srinivas

Zeus Lara

2023-02-07T09:53:04+11:00

Sreekanth Badam

Zeus Lara

2022-11-09T17:14:36+11:00

Stephen Curtis

Zeus Lara

2023-05-30T09:22:30+11:00

Tameka Yallop

General

2022-03-08T16:41:26+11:00

Tanvi Mahajan

Zeus Lara

2023-03-28T15:21:57+11:00

Through Zhu

Zeus Lara

2023-02-23T10:21:23+11:00

Thuc Linh Nguyen Phan

Zeus Lara

2023-05-30T09:39:47+11:00

Tony Calusic

Zeus Lara

2022-08-01T16:52:17+11:00

Vanessa Vella

General

2021-12-14T12:11:12+11:00

Winona Astian Thian

Zeus Lara

2023-02-23T08:34:19+11:00

Yanmin Chen

Zeus Lara

2022-03-08T16:40:11+11:00

Zach Barnetby

Zeus Lara

2022-06-24T11:08:22+11:00