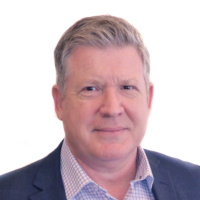 Rod Paine
Program Director
---
Areas Of Expertise:
Large scale program management
Delivery of complex programs involving substantial organisational change
Integrate technology
Business processes and people
---
Education:
Bachelor of Business, Swinburne University
Company Directors Diploma, Australian Institute of Company Directors
Senior Management Development Program, Australian Graduate School of Management
---
About Rod
Rod is a knowledgeable Business Transformation lead with over 15 years' experience spearheading the development and delivery of strategic directions and priorities in both the commercial and not-for-profit sectors. Rod has proven experience with implementing major business process/systems change to drive efficiency, financial sustainability, and enhanced customer outcomes.
---
What Rod brings
Substantial leadership experience including responsibility for 600 people.
Highly experienced in delivering complex transformation programs with significant organisational change
Extensive vendor management and commercial experience.
Skills and experience in setting up successful organisations.
---
Key Clients:
AMP
eHealth
IBM
Qantas
DHS and NDIA
Transport for NSW
Chevron
BHP
Department of Defence
---
Key Achievements:
As Program Director for Cloud X at AMP, Rod is led a $10M, 15-month project to update a series of legacy cloud environments and all their associated applications to Amazon Managed Services. This includes developing the business case, discovery, application assessment, risks, wave planning, engagement with AMP business units, management of the key relationships with the vendors, management of a highly technical team and regulatory approval by APRA.
---
As Program Director at eHealth, Rod led the workplace transformation engagement. This was a program aimed at increasing the capability of the 230 strong Program Delivery Directorate. The foundation was a centralised resource group shared between the programs. This involved a deep dive on current staff, proportion of contractors to permanent staff, revised planning processes, development of a high-level business case and a directorate wide approach to demand management. It also provided staff members with career development, reward and recognition, training, variety and longevity.
---
As Partner at IBM Global Business Solutions (GBS) and Complex Systems Integration Leader, Rod was responsible for the service delivery of all significant programs of work within IBM Consulting. With a focus on Australia and NZ, he established a national footprint of suitably qualified staff, practices and tools. There was considerable focus on repeatable processes, on identifying the right set of resources at startup time, stakeholder identification and management, and organisational change. He reduced the number of red projects (over time, over budget and poor customer ratings) by about half and oversaw the incorporation of agile methods.
---
As Program Manager on Marlin, which is the maintenance system used on the Qantas jetfleet. The implementation activity was both large and complex, involving IBM, TCS, Cap Gemini, Mxi and Qantas staff. At its peak it involved 250 people and total budget was more than $200M. Rod lead an independent review of the program in and after making recommendations for change, was asked to implement the recommendations and step into the Program Director role. This included substantial change to the program, incorporating a stronger partnering relationship with the business and a complete review of cost, risks, mitigations and schedule. Rod took the lead on the commercial leadership of all aspects of the program, including extensive renegotiation of the existing contracts. With better management, a clearer contractual basis, a realistic schedule and clarity in roles and responsibilities, the program successfully delivered in full, on time and to budget.
---
Rod identified the opportunity, developed the plan and organised IBM to work in the National Disability Insurance Scheme (NDIS). This included working with DHS and NDIA on the development of an eMarket. With the NDS, Rod successfully spearheaded the assessment of 137 out of 1000-member organizations to identify key needs, developed functional and non-functional requirements, completed the market assessment, and identified the best solution. Resulted in successful transformations for a number of service providers.
---
As Lead for Transport for NSW, Rod had three streams of activity forged out of the amalgamation of Transport, Sydney Trains, Ferries and Bus services. Leveraging the Business Application Modernisation team, he created an application inventory, conducted application assessments, identified risks and critical business windows, and related the applications to their business functions. All aimed at identifying opportunities for consolidation and simplification. Overall program budget was $80M, including the data center consolidations. Working with the Transformation lead and the acting CIO, Rod led a team of 5, including PMO, architects and business analysts.
---
As Cloud leader and Emerging Technology Lead at IBM, Rod established the cloud practice within the consulting business for IBM. This involved identifying and building a core team of IBM consultants and external folk to provide consulting services as well as coordinating and aligning their offerings with similar teams in IBM software, hardware and the newly acquired cloud services business.
---
As the responsible partner for the Chevron, Wheatstone LNG project joint planning process, Rod led to IBM becoming the systems integration partner. This was an intensive 3-month process that involved establishing the team and the working relationships between Chevron and IBM. It involved all aspects of the program, including governance, establishing the steering committee, identifying the specialist vendors who would be involved, PMO, architecture, change management, schedule, risks, release management, and testing. The capital works program for Chevron was $40B over 4 years. The IT spend was $40M.
---
As VP of Global Business Solutions at CSC, now DXC, Rod established a new business division focused on systems integration and consulting. Systems Integration responsibility included revenue, P&L, customer satisfaction, the development of customised solutions for customers, and the development of new market offerings. The Business Consulting division included a customer facing organisational change capability based on CSC's own experience in increasing from 1,000 to 5,000 people following the acquisition of BHP Information Technology and GE Capital IT. The Technology Consulting group focused on emerging technologies. Grew 10% in 2007-08. Grew 4% in 2008-09 (against the emerging GFC) Introduced a standard project management toolset and mobilised global teams, which led to a significant improvement in project performance, consistency of approach and improved reporting. Improved customer satisfaction to the point where more than 80% of major customers were referenceable. Helped BHP Billiton successfully integrate the Western Mining assets to common tools and common processes (in SAP). At the time this was the largest integration activity in Australia. The team won the SAP award for excellence. The team won the SAP "Best Support Implementation in Australia and New Zealand" and SAP "Best OIC / BW Implementation". Successfully transitioned the Dun & Bradstreet International account into CSC (50 people and $10 million pa)
---
As Manager Server and Technical Services at BHP, Rod was responsible for 190 people in the technical areas of: Unix, NT, Mainframe, global communications infrastructure, email, tandem, Microsoft and desktop resources. Revenue of $70m pa. Met all SLA's and targets, improved service levels and reduced costs by 8%.
---
As Manager BHP Information Technology Americas, based in San Francisco as the senior representative for BHP IT, Rod was responsible for approximately 60 people, with revenues of $15M pa and customers spread from Chile to Canada. Rod reorganised and refocused the team into a competitive, viable technology provider, which resulted in double the customer satisfaction rating. Increased profit by 28% and grew revenue by 30% by establishing a valid contract basis, delivering to promise, and focusing on customers. Oversaw major implementations of business software in multiple sites and transitioned the San Francisco operations and key members of the team to Houston.
---
Rod's board experience includes Guidestar Life, which provides complex psychological counselling to participants under the NDIS, and having chaired the Digital Strategy Board for Oliver Hume, which settles about 40% of all new home sales in Victoria and includes substantial retail, commercial and investment arms.
---
Other Team Members
Declan Boylan

General

2020-01-15T02:30:38+00:00

Gareth James

General

2020-01-15T02:46:06+00:00

Rob Thomsett

General

2020-02-07T05:09:23+00:00

Louise Ford

General

2020-01-15T03:08:18+00:00

Laury MacPherson

General

2018-04-23T07:39:51+00:00

Alan Madani

General

2020-07-24T03:51:19+00:00

Alex Massie

General

2020-06-19T01:51:58+00:00

Ali Pahlavan

General

2020-07-09T06:29:03+00:00

Andrew McDonagh

General

2020-03-26T01:51:43+00:00

Andrew Moghaddam

General

2020-01-10T03:36:32+00:00

Andrew Toon

Zeus Lara

2020-08-11T05:29:04+00:00

Barbara Read

General

2020-01-10T04:13:14+00:00

Benn Salier

Zeus Lara

2020-07-29T01:44:59+00:00

Berna Akdeniz

General

2018-04-23T07:40:38+00:00

Bita Bagheri

General

2020-01-30T05:43:06+00:00

Brett Krieger

Zeus Lara

2020-08-05T03:12:17+00:00

Bronagh Stewart

Zeus Lara

2020-08-10T02:09:42+00:00

Bruce Denson

General

2020-03-19T00:59:30+00:00

Caroline Kerridge

Zeus Lara

2020-07-29T23:58:19+00:00

Cathy Baldwin

General

2020-01-21T03:46:49+00:00

Chris Sykes

General

2020-03-05T00:14:43+00:00

David Johnson

General

2020-01-15T02:05:16+00:00

Donalito Jr. Bales

Zeus Lara

2020-05-28T05:04:09+00:00

Duncan Hewitt

General

2020-03-05T00:20:23+00:00

Ericson Bagunas

General

2020-01-15T02:40:16+00:00

Gilbert Wong

General

2018-05-24T23:55:47+00:00

Grace Tran

General

2020-04-27T06:07:30+00:00

Guru Swaminathan

General

2020-01-13T03:09:30+00:00

Jackie Lou J. Belano

General

2020-07-06T01:07:41+00:00

Jerry Cobb

General

2020-01-13T03:30:52+00:00

Joanne Carla S. Sebuc

General

2020-01-15T04:47:07+00:00

Jochebed Diaz

General

2020-07-24T03:53:17+00:00

John Mitchell

General

2020-07-22T01:01:54+00:00

Katherine Whiteside

General

2020-07-02T06:55:12+00:00

Krishnaraj Arumugam

Zeus Lara

2020-06-30T04:59:15+00:00

Louise White

General

2020-04-23T06:17:12+00:00

Lousiene Samonte

General

2020-04-01T03:22:19+00:00

Marcello Pierangeli

General

2020-07-29T22:10:35+00:00

Mark Cumming

General

2020-04-30T04:58:27+00:00

Mark McAdam

General

2020-01-14T02:41:56+00:00

Maryam Kohani

Zeus Lara

2020-03-03T05:24:20+00:00

Michael Baylon

General

2018-07-18T02:59:28+00:00

Michael Bryant

General

2020-01-14T03:21:48+00:00

Mohammad Ramezani

General

2020-01-14T03:38:39+00:00

Muhammad Sauood Ur Rauf

General

2020-01-22T22:28:30+00:00

Nadja Schulze

General

2020-05-29T06:16:06+00:00

Nevil Cope

General

2020-01-14T04:11:02+00:00

Niloofar Fardanesh

General

2020-01-14T04:18:22+00:00

Parastoo Mousavi

Zeus Lara

2020-05-29T06:34:18+00:00

Paul Kirschner

General

2020-01-14T04:38:37+00:00

Peter Boylan

General

2020-07-28T00:37:20+00:00

Peter Philpott

General

2020-04-21T06:54:11+00:00

Rinku Razdan

General

2020-01-30T05:36:51+00:00

Robert Caminiti

General

2020-01-14T23:41:11+00:00

Robert Crossman

General

2020-01-15T04:30:20+00:00

Satya Sharma

General

2020-07-02T03:07:39+00:00

Shane Moore

General

2020-04-23T06:10:08+00:00

Sharon Tannenbaum

Zeus Lara

2020-08-12T23:21:02+00:00

Shiraan Fernando

Zeus Lara

2020-05-20T02:01:11+00:00

Sosha Jabbary

General

2020-01-15T00:41:07+00:00

Syed Hussain

Zeus Lara

2020-07-07T23:49:36+00:00

Tameka Yallop

General

2019-04-29T04:29:36+00:00

Vanessa Vella

General

2020-04-15T01:08:38+00:00

Yanmin Chen

General

2018-07-18T02:55:46+00:00