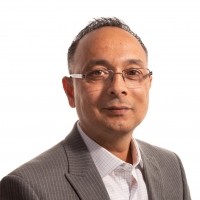 Shivanand Manoor
Senior Project Manager
---
Areas Of Expertise:
Business Process Re-engineering
Business Operating Model
Project Management
Vendor Management
Business Analysis
Requirement Analysis
Resource Management
Change Management
Project Planning
Invoicing and Payment
Budget Management
Project Scheduling
---
Education:
Master of Business Administration – Finance and Marketing
Bachelor of Science – Physics, Mathematics, Computer Science
Lean Six Sigma
---
About Shivanand Manoor
Shivanand is an experienced project manager offering 12+ years of success leading all phases of technology and business projects. He has an advanced level understanding of MS project scheduling, resourcing and budgeting and proficient in application development and systems integration projects.
Shivanand is a Business Strategist experienced in planning and managing multiple multi-million dollar projects with an ability to conceptualise, launch and deliver projects aligned to business strategy within budget and customer requirements.
---
What Shivanand brings
Specialist in business process and operating model design.
Expert in agile and waterfall project management philosophies.
Industry experience across manufacturing, banking and retail verticals including supply chain management.
High analytical skills with the ability to communicate technical concepts into business teams.
Excellent communicator and proven ability to manage large scale organizational change.
---
Key Clients:
Boral
Visy Industries
SPC
Power-Packer
BMI
NAB
Tech Mahindra
Alinta Energy
Worksafe Victoria
---
Key Achievements:
As a Program Manager at Worksafe Victoria, Shivanand managed a complex Data Modelling and Data Remediation Program relating to Salesforce CRM with key responsibility to lead Salesforce partner and client teams. He was instrumental in creating a Program Plan including a business case. He led Program Management of the multi-faceted engagement and his responsibilities were to set Program goals, assess delivery approach, implement program and project tracking methodology, quality management processes, reporting and managing stakeholder communications. Shivanand led the team to: document the Salesforce CRM 'As-Is' data model; develop a future state data model; develop data remediation and migration strategies and processes; develop implementation methodologies; lead and assist enterprise and downstream system impact assessment; assist in re-designing the data governance processes; provide inputs to WorkSafe's Architecture team; assist in standing up a BAU Data Cleansing team and implement the future state operating model and processes. In this role Shiva was accountable for developing detailed integrated schedules, conducting daily stand ups and weekly project status meetings, and preparing materials and input to Steering Committee meetings. Shiva reported program KPI's, created, monitored and maintained program deliverables, dependencies and managed risks and issues.
---
As Senior Project Manager in the Alinta Energy's Data & Analytics team, Shivanand was responsible to lead vendor and client teams to implement and track data strategy. He led project management of the data program that sets goals, standards, quality management processes, reporting and technology. Shivanand led the data sourcing, modelling and consumption teams to deliver Data and Analytics stream projects such as Tableau report remediation and financial planning, budgeting and reporting implementation. As a value add, Shivanand led the Data and Analytics BAU team ensuring timely closure of service / enhancement requests by the Alinta business teams. He was broadly accountable for developing detailed project schedules, holding weekly status meetings, creating milestones, assigning responsibilities and working with stakeholders to keep the program on track via effective reporting.
---
As Program Manager at Boral, Shivanand ensured that the multimillion-dollar national roll-out of an AWS based telematics platform was delivered weeks ahead of time and on budget. Shivanand trained the business teams in business process design and operating model creation. In addition, he re-engineered their business processes such as device management, service management, inventory management and financial processes such as charge back and vendor payments. Shivanand designed their operating model and ensured its implementation to achieve 97% availability of their trucks across Australia. He used agile philosophy to assist 20+ client and 20 Vendor IT design and implementation consultants to design and implement a CoE and an IT operating model. He led, facilitated and monitored device & vendor identification and negotiations, development and testing consisting of complex integrations with five cloud-based northbound applications and downstream devices for their national fleet. He reported program KPI's, created and monitored program deliverables, dependencies, issues and risks and ensured timely closure of risks.
---
As Program Manager at Boral, Shivanand steered the business process re-engineering and implementation of an RPA CoE. He assisted business teams to select the right business processes for design using process maturity and design metrics, develop business cases for the selected business processes and created tools and templates to prioritise the re-engineering based on business benefits and its impact on their department KPI's. Shivanand also led the selection of an automation tool and the development of 10 Bots to automate procure-to-pay, customer order and customer project processes in AWS cloud yielding a 62% reduction in AHT. Shivanand managed project plans, created and maintained program risk register, deliverable and milestone tracker, resource tracker and program reporting. He developed and implemented program governance structure, program induction report, communication plan and risk mitigation plans. He successfully delivered it as an industry-leading best practices and transitioned the Bots to the support team (BAU) within five months.
---
As Project Manager at Visy Industries, Shivanand directed the study of the eCommerce business. Shivanand mapped and engineered the business processes and created a product & vendor selection strategy to build a new eCommerce portal including the pilot development of the portal using Magento and intricate integrations. He developed a plan to implement the pilot eCommerce portal, maintained the plan, managed vendor resources to develop the portal, liaised with Client Program Manager to ensure availability of their business and IT stakeholders for UAT and business verification testing. Shivanand developed and communicated a recurring two-week rolling plan to all the stakeholders with a granular activity chart for each stakeholder. This resulted in achieving seamless migration to the new eCommerce platform with transparency to their end customers with a potential to increase their sales.
---
As Program Manager at SPC, Shivanand managed a complex 24-month CFO sponsored business improvement projects. Shivanand redesigned their demand management, production planning, warehouse management, inventory planning and management, bill of material management, costing and financial business processes using 3 business consultants and 20+ client cross functional team. Additionally, he led their IT team and vendor team to develop new functionalities to support the newly designed business processes and create a fully automated and integrated system landscape consisting of 8 overlapping projects which improved the consistency and ease of operations including a reduction of their operating cost.
---
As Project Manager at Power-Packer, Shivanand guided teams to create a productivity increase strategy. He led the process redesign exercise of business processes such as inventory planning, production planning and sales and operations planning for the CEO and the CFO. He also project managed all phases of software development lifecycle during the implementation of Oracle ERP including a demand management application DeMantra. He ensured an issue-free transition from BAAN through careful planning, testing and QA efforts two months ahead of the proposed timeline. The client realised multimillion-dollar cost reduction.
---
As Program Manager at BMI, Shivanand oversaw the complex business transformation program. This included business process redesign of their processes within their departments such as retail banking, wholesale banking, trade management, treasury and credit card operations. In addition, he led their core banking implementation combined with CRM, composite middleware and multifaceted integrations. Shivanand, for individual project streams, created project charters, project plans, risk matrix and identification process, deliverable tracker, governance structures and operating rhythm. He consolidated individual plans to create a program plan, governance structure and operating rhythm, program cost tracker and risk registers. Shivanand coordinated with the Client Program Manager to ensure availability of all the stakeholders, resources, approve any additional resource requirement and mitigate program risks. Shivanand created daily, weekly and monthly Steering Committee reports, conducted governance meetings and ensured that the program was successfully completed as per the guidelines set by the COO and to the satisfaction of the CIO on budget and on time.
---
As Head of PMO at NAB, Shivanand supervised the Program Management Office of an IT infrastructure transformation program. Shivanand directed eight project managers and a huge team of developers, consultants, vendor resources, and testers, managing client steering committee meetings reports and tracking & monitoring the program status. Shivanand consolidated multiple vendor project plans, mapped stakeholder requirement for the client to receive an agreement to apportion their time to the project and maintained the overall program plan for the client. He conducted daily stand ups during which he monitored risks to critical tasks, dependencies with other departments, developed mitigation plans and received agreement from the client cross functional teams to address and resolve the issues and risks well in advance. He managed and monitored vendor technical consultants, tracked resource requirement and created resource forecasts, approved timesheets and payments against all vendor invoices.
---
Other Team Members
Declan Boylan

General

2020-01-15T02:30:38+11:00

Gareth James

General

2021-01-19T11:29:58+11:00

Connie McKeage

Zeus Lara

2021-03-09T10:14:51+11:00

Annette Mackay

Zeus Lara

2021-09-28T10:09:13+11:00

Rob Thomsett

General

2021-04-06T12:29:29+11:00

Aaron Simonsen

Zeus Lara

2021-10-19T10:15:23+11:00

Louise Ford

General

2020-01-15T03:08:18+11:00

Alan Madani

General

2020-07-24T03:51:19+11:00

Alex Massie

General

2020-06-19T01:51:58+11:00

Ali Pahlavan

General

2021-09-21T15:39:39+11:00

Amanda Walker

Zeus Lara

2021-09-21T15:43:38+11:00

Anders Madsen

Zeus Lara

2021-08-31T17:57:29+11:00

Andrew Cheesman

Zeus Lara

2021-03-23T12:46:37+11:00

Barbara Read

General

2021-10-12T09:11:19+11:00

Benn Salier

Zeus Lara

2021-07-06T13:45:00+11:00

Berna Akdeniz

Zeus Lara

2020-12-15T10:21:24+11:00

Bita Bagheri

General

2021-03-02T14:12:11+11:00

Cathy Baldwin

General

2021-01-19T16:55:52+11:00

Chika Nnadiekwe

Zeus Lara

2021-05-11T13:05:32+11:00

Chris Sykes

General

2020-03-05T00:14:43+11:00

David Johnson

General

2020-01-15T02:05:16+11:00

David Mansfield

Zeus Lara

2021-08-12T17:45:38+11:00

Deepak Chaturvedi

Zeus Lara

2021-08-09T12:19:33+11:00

Donalito Jr. Bales

Zeus Lara

2021-01-12T10:10:18+11:00

Edward Rudnicki

Zeus Lara

2021-09-28T10:10:11+11:00

Ericson Bagunas

General

2020-10-01T05:06:36+11:00

Fritzie Ligeralde

Zeus Lara

2021-08-17T15:41:14+11:00

Gilbert Wong

Zeus Lara

2020-12-15T04:26:15+11:00

Grace Tran

General

2021-07-06T13:11:24+11:00

Guru Swaminathan

General

2020-10-13T05:04:12+11:00

Helen Argitis

Zeus Lara

2021-10-20T11:36:27+11:00

Ian Salvador

Zeus Lara

2021-06-01T12:54:33+11:00

Jason Kwong

Zeus Lara

2021-07-13T12:23:00+11:00

Jeroen Lubbers

Zeus Lara

2021-07-21T11:23:06+11:00

Jerry Cobb

General

2020-11-06T00:49:28+11:00

Joanna Carlos

Zeus Lara

2020-09-14T00:37:15+11:00

Jochebed Diaz

General

2020-12-15T05:31:11+11:00

John Middlemist

Zeus Lara

2021-07-21T12:11:54+11:00

Jon Kralevski

Zeus Lara

2021-08-31T18:00:32+11:00

Josh Pricken

Zeus Lara

2021-02-16T14:32:44+11:00

Julia Nicole Justo

Zeus Lara

2021-09-21T15:46:54+11:00

Julie Laoit

Zeus Lara

2021-02-16T14:33:40+11:00

Katherine Whiteside

General

2020-07-02T06:55:12+11:00

Krishnaraj Arumugam

Zeus Lara

2020-06-30T04:59:15+11:00

Louie Huang

Zeus Lara

2021-07-06T13:19:27+11:00

Louigi Gardiola

Zeus Lara

2021-02-16T14:34:48+11:00

Louise White

General

2021-05-11T16:20:05+11:00

Lousiene Samonte

General

2020-04-01T03:22:19+11:00

Mark McAdam

General

2021-05-11T12:52:35+11:00

Mariam Kohani

Zeus Lara

2021-07-13T12:09:45+11:00

Michael Baylon

Zeus Lara

2021-08-25T16:48:12+11:00

Michael Bryant

General

2021-03-09T11:37:38+11:00

Mohammad Ramezani

General

2021-08-24T10:42:52+11:00

Muhammad Sauood Ur Rauf

General

2021-05-10T12:45:04+11:00

Nadja Schulze

General

2020-05-29T06:16:06+11:00

Nevil Cope

General

2020-01-14T04:11:02+11:00

Niloofar Fardanesh

General

2020-09-29T01:07:43+11:00

Parastoo Mousavi

Zeus Lara

2021-05-18T15:46:14+11:00

Paul Bernard

Zeus Lara

2021-07-05T10:56:35+11:00

Paul Kirschner

General

2021-03-09T12:49:12+11:00

Peter Boylan

General

2021-07-06T12:52:31+11:00

Peter Patrick Boylan

Zeus Lara

2021-02-16T14:22:06+11:00

Peter Philpott

General

2020-10-30T03:09:29+11:00

Puneet Nagpal

Zeus Lara

2021-10-05T12:29:57+11:00

Rahul Kaushal

Zeus Lara

2021-10-19T10:44:02+11:00

Rick Myburgh

Zeus Lara

2021-07-21T11:12:13+11:00

Rinku Razdan

General

2021-06-15T09:38:48+11:00

Robert Caminiti

General

2020-10-07T04:02:43+11:00

Robert Crossman

General

2020-01-15T04:30:20+11:00

Rohini Verma

Zeus Lara

2021-04-13T12:23:02+11:00

Roxane Montierro

Zeus Lara

2020-12-15T06:30:55+11:00

Saurabh Kundi

Zeus Lara

2021-05-11T11:54:30+11:00

Sharon Tannenbaum

Zeus Lara

2021-06-01T12:48:32+11:00

Shiraan Fernando

Zeus Lara

2021-03-09T17:04:13+11:00

Sosha Jabbary

General

2021-01-27T09:52:48+11:00

Stephen Curtis

Zeus Lara

2021-05-11T12:16:32+11:00

Steve Baxter

Zeus Lara

2021-09-28T17:12:56+11:00

Syed Hussain

Zeus Lara

2021-09-14T16:44:40+11:00

Tameka Yallop

General

2019-04-29T04:29:36+11:00

Vanessa Vella

General

2020-04-15T01:08:38+11:00

Yanmin Chen

Zeus Lara

2021-03-23T15:31:10+11:00