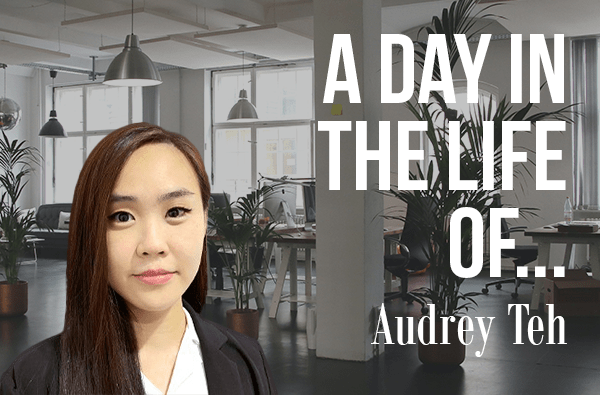 Audrey Teh
Graduate
University Attended: RMIT University
Degree qualification: Master of Project Management
Year of graduation: 2020
---
9:00AM
It is time for me to leave my house, after the morning rush hour has passed. As the project I am currently working on consists of international teams from Paris and Chennai, my Program Manager and I tend to have a late start due to us finishing late.
9:30AM
Due to COVID, the client has a 3-day office arrangement. I arrive at the client's office and the first thing I do is to look around to see which desk is available, and that will be my seat for the day. Once I have set up my laptop, I will check my emails. My emails usually consist of daily project updates.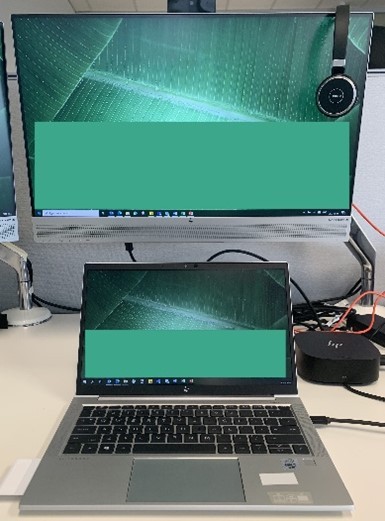 10:00AM
My first meeting of the day with my program manager. We head down to a nearby coffee shop and do our daily stand-up, discussing focus of the day and any blockers.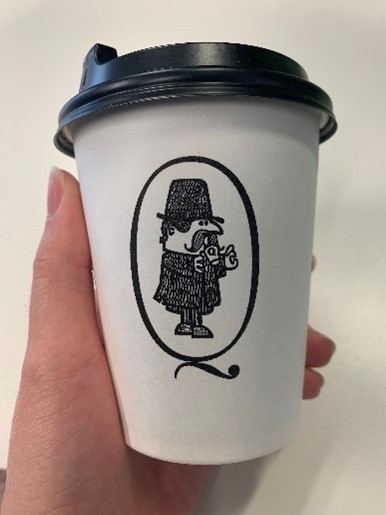 11:00AM
My program manager and I jump on a catch-up session with the third-party client's Project Management Office team to prep for the Joint Program Meeting. Both parties discuss and make necessary amendments to the weekly project status report, for presentation to the general project teams from both sides later in the afternoon. This meeting lasts for 30 minutes, and the focus is to ensure that both parties are on the same page with the project progress.
1:00PM
I head for lunch at this time to avoid the lunch crowd. I go to a close by food court and get myself a GYG burrito bowl. It is a neater and cleaner option when compared to having a burrito in the office. I have my lunch in the board room with the city view next to me.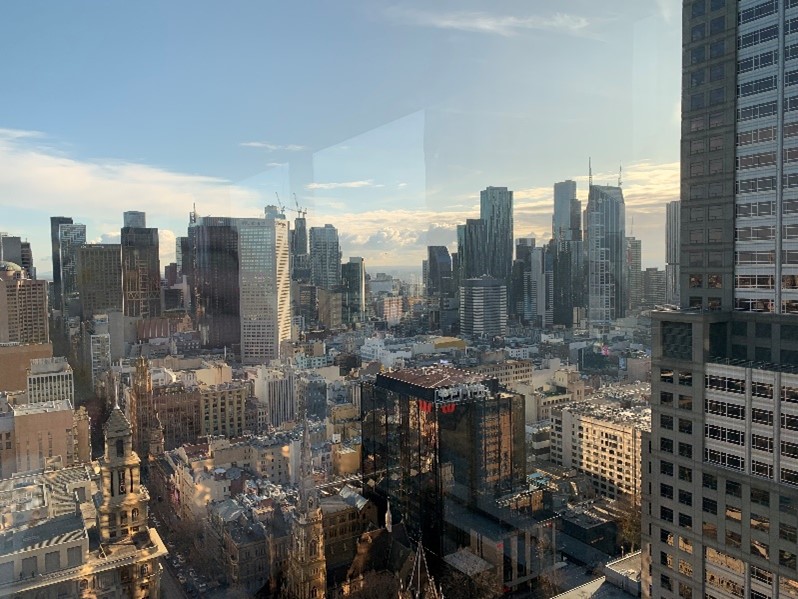 2:30PM
My Program Manager and I sit down together and draft up a monthly Joint Steering Committee PowerPoint slide, focusing on alignment of program outputs against strategic goals of the product and key priorities or any executive escalations, for presentation with the third-party client. An hour has passed, and we have a draft for the slides pack. We then send it to the internal Project Committee (i.e., senior management) for feedback. We then set up a time the next day to do a final review before sending it off to the third-party client ahead of the JSC meeting.
4:30PM
It is time for our daily standup with our international teams. The IT team discusses their focus of the day and any blockers that stop the project downstream activities, such as development and testing.
5:00PM
I jump on a Teams call to participate in our fortnightly Joint Program Meeting with key stakeholders from both clients. My main responsibility is to take down minutes and actions as discussed during the meeting.
5:30PM
I clean up the minutes and actions I have written down from the meeting, then populate them onto an official template. I upload the document onto a secure external file sharing application designed specifically for government and regulated industries called Objective Connect for the third-party client.
6:00PM
I check my emails before packing up my bag to ensure there is nothing urgent that I must attend to before leaving the office. After a long day of work, I can't wait to get home and I am glad that the tram stop is right outside the office building.
---
More about Audrey
What's your job about?
My company provides project and program management consultancy services, primarily focused on Information Technology and Business Transformation. As a PMO Consultant Graduate, I support Program or PMO Managers in governing and delivering projects on clients' side. I am currently supporting my Program Manager on a Data Management program at a client side. My detailed responsibilities include taking minutes and actions in key meetings, drafting status reports and Steering Committee packs, administrating the Risks and Issues register, and ad-hoc admin.
The program involves communicating and working with a third-party client, as the product is co-developed by both parties. The program consists of developing codes, testing the codes in different testing levels, for instances, System Integration Testing and Regression Testing, and delivering files as requested by the third-party client during the release. When the release has gone live, in other words when the codes are deployed, the project team focuses on Hypercare and ensures all defects are captured and addressed on a case-by-case basis.
We have a fortnightly Joint Program Meeting with the key project members, that focuses on providing status updates and oversight of the joint activities on the program and formalised reporting across functional deliverables. Also, we conduct a monthly Joint Steering Committee with key project executives, that focuses on any executive escalations, aligning the program outputs against strategic goals of the product and key priorities.
What's your background?
I was born in Malaysia and grew up in a small country called Brunei Darussalam, the kingdom of oil. I came to Australia when I was 16 years old to pursue my tertiary education. I started with Foundation Studies (equivalent to VCE) and undertook a bachelor's degree in commerce. During my last year of undergraduate studies, I enrolled in Project Management as my elective subject and have found my passion in it. I have then decided to pursue in a master's degree. I would say the most important stage of my life is during my master's degree. I got to meet a lot of colleagues from different education background and work experiences in my first year. Unfortunately, COVID hits us during my second year, and all education was moved to online classes.
After graduating in 2020, I was working as a casual employee at McDonald's while looking for a suitable job. However, due to COVID situation, I had little to no luck. I am sure most people were on the same boat during this period, so there's no need for the pity party here. On one day, I woke up to a LinkedIn message from Seven Consulting and decided to apply for their Graduate Program. After several rounds of interviews and a dilemma between two job offers, I have decided on Seven Consulting as it was my preferred choice and started in January 2022. Till this day, I am thankful to be headhunted based on faith, and for this opportunity.
Could someone with a different background do your job?
Yes, definitely! My Program Manager came from a Business Analyst background and is doing a fantastic job. Also, Seven Consulting offers a Fast Track Program for experienced candidates with different background to join our company and receive proper training and guidance. As long as you have the passion and determination, you will be able to succeed in this job.
I would say that to succeed, this job requires these characteristics (but not limited to):
Great stakeholder management
Ability to escalate when appropriate
Willingness to learn and adapt as each project varies
Teamwork
What's the coolest thing about your job?
I would say the coolest thing about my job is the opportunity to meet different people of different seniority, and social events at client's side. This gives me the opportunity to work on my communication skills and confidence when engaging with senior colleagues. What I also love about my job is that no one day is the same, every day is different as the current program I am working on has low maturity in terms of governance. Different challenges always spring out of nowhere when the project was going well.
What are the limitations of your job?
I would say the biggest limitation of my job is the support I can provide to my Program Manager as I am not experienced enough, and the program is difficult. In the first month of the program, I was very clueless as to what was going on. I was told that this would happen as a consultant as we jump from project to project. My best advice here is that this job requires great adaptability and the skill to deal with the unexpected.
3 pieces of advice for yourself when you were a student…
Make the most out of your university life. Everyone says this, but it is true. I took my free time for granted. Join a university club, work on your fitness, discover a hobby, etc.
Find a good mentor. Maintain that network and you will thank yourself one day. You don't necessarily have to attend a networking event if that is not your cup of tea – quality over quantity.
Start budgeting. Again, you will thank yourself in the future. Pick up a casual work and this allows you to gain some sort of financial independence.