Improve Project Success Rates with Pathfinder
Follow a consistent approach to customise and optimise project delivery based on each project's and organisation's key characteristics.
Reduce the level of project management oversights or omissions.
Identify delivery approach risks and mitigants.
Create a draft schedule in MS Project or JIRA with streams, phases, deliverables, tasks and dependencies.
Enable better project outcomes.
All in 30 minutes or less.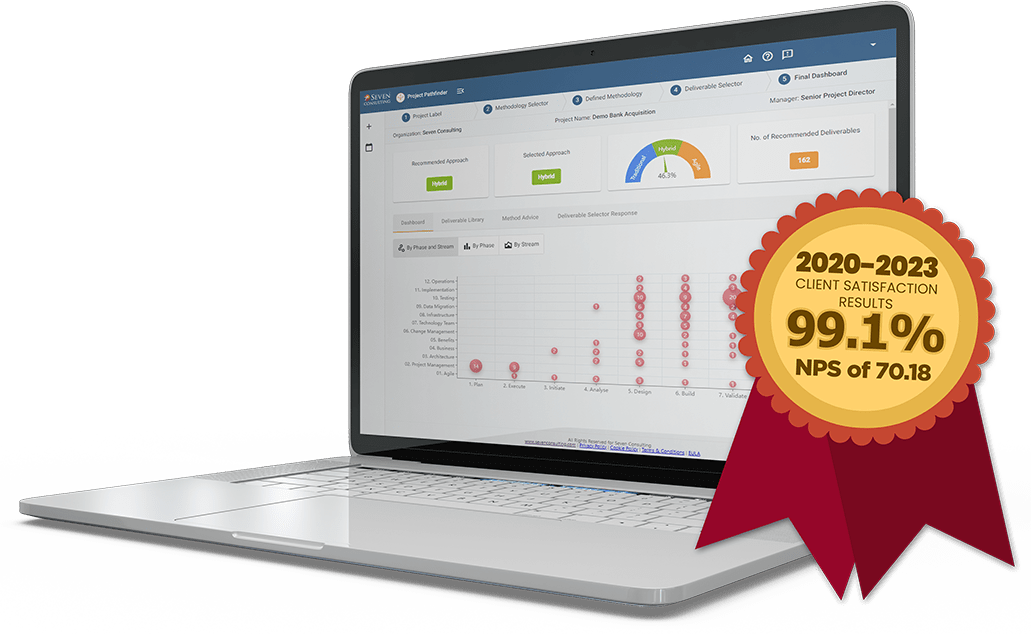 We believe success starts with asking the right questions. We built Pathfinder with 30 interactive questions that help you understand the best delivery approach to suit your project and your organisation. From understanding scope flexibility, to benefits, timelines, through to team characteristics and organisational agility, the Pathfinder tool helps you determine the best Project Delivery Methodology to maximise your chances of success.
We know success lies in the detail and our innovative tools are designed to get into the depth of your unique project. We built Pathfinder with a series of well-thought questions that uncover the hidden technical, implementation and team considerations that influence the probability of your project's success. From how you establish scope through to testing and deployment, Pathfinder will help you understand the right deliverables for your project and your organisation.
With Pathfinder, you have the option of choosing between our recommended delivery approach or the approach that works best for you. Equipped with an understanding of your project and organisation, Pathfinder will utilise its advanced project management knowledge along with your preferred delivery approach to identify the key risks and mitigations you should consider for your project. Each risk is explained so you are equipped with all the information you need to be successful in your project.
With Pathfinder, you also get access to proven templates that cover everything from ideation to closure, ensuring that you don't miss any critical steps along the way. With hundreds of templates to choose from, we use your project characteristics to inform you of the best template to meet your needs. Plus, if your organisation needs customisation, we can work with you to modify these deliverables to match organisation's templates. Our templates are tried and tested so you can have peace of mind knowing that you're using templates that work.
Our software seamlessly integrates with some of the most popular project management systems, including MS Project and Jira. With just one click, Pathfinder can create a project schedule, implementation plan, or export your data in any format you choose. By leveraging our powerful solution, you'll gain a head start in delivering your project on time and on budget.
Why Pathfinder
---
Pathfinder is an industry pioneer SaaS that's dedicated to solving the challenge of identifying the best delivery approach and deliverables for your projects. Our innovative software offers a range of unique benefits to those looking to optimise their project delivery approach, helping you to achieve better results, faster.
Consistent approach to project delivery optimization based on organizational and project characteristics within your portfolio​

Quickly define delivery approach with a 30-minute analysis​

Reduced project management oversights or omissions​

Improved project outcomes​

Fit projects into portfolio governance and assurance structure​

Utilises the best agile delivery approaches where sensible​

Over 25 client organizations across technology change portfolio​

Valuable for Portfolio Managers, ePMO or ITPMO Managers, Risk and Assurance Stakeholders, Program Reviewers, and Project Managers stepping into new roles​​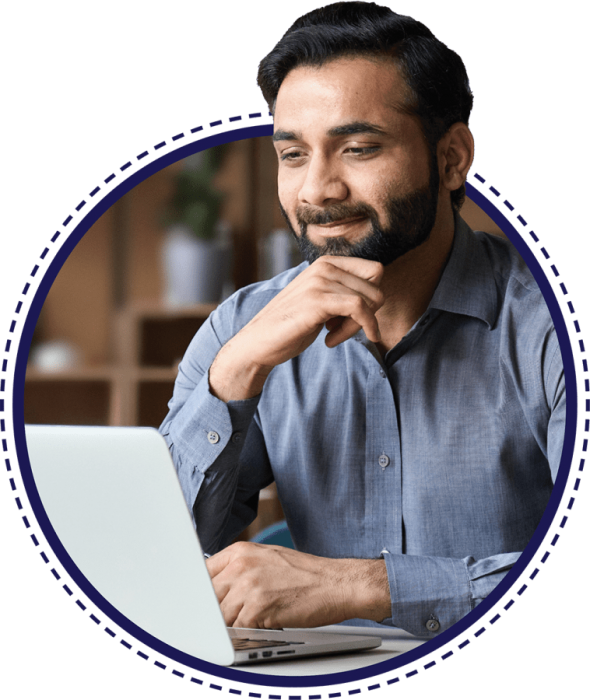 About Pathfinder
---
Transform your project management with innovative solutions created by Australia's best program delivery firm. Eliminate the complexities of project management and embrace a new, highly efficient approach.
In just 30 minutes, Pathfinder will provide you with a clear understanding of program risk, identify the optimal delivery strategy tailored to your organisation, and access to top-quality templates that will enable you to kickstart your project deliverables.
As a world leader in delivery consulting, with a proven track record of managing projects worth billions, Seven Consulting welcomes you to experience our cutting-edge tools we designed to help you deliver exceptional results.