Seven Employment
Seven Consulting is a Program Management Consultancy providing seasoned professionals to deliver large-scale IT-enabled business transformation programs to agreed performance criteria.
We are listed in the 2007, 2008, 2009, 2010, 2011 & 2012 BRW Fast 100 as one of Australia's fastest growing companies.
We manage our client's programs, turn around troubled programs or improve their overall program delivery capability. Over 30 active clients. We have delivered work for all of Australia's top 5 banks and all the top 4 Telco's. All our current clients are reference sites.
At Seven Consulting, diversity enhances our work culture, strengthens our offering and is a key tenet of our success.
We offer a safe, inclusive working environment, which helps us to foster a broad spectrum of ideas. This has resulted in a leading workplace of choice reflected in our team survey results, where each individual is instrumental to the success of the company.
We are committed to progressing our diversity agenda with education and support, to ensure all team members and clients are working with a company where their uniqueness is valued and their ideas are heard.
There are so many great things about Seven, we pride ourselves in the quality of our people and
support them in delivering their best possible work. Some of the benefits of Life at Seven are:
Exciting and challenging work where you make an impact.

Generous incentive schemes.

Regular and well-defined bonuses.

Support for career growth, learning and further studies.

Sydney or Melbourne centric opportunities, other locations by mutual consent.
Potentially flexible working arrangements.

Training & study allowance.

Quarterly social & family events.

 Internal learning forums.

A strong supportive internal network of expertise including a Knowledge Repository.

Why Join Seven?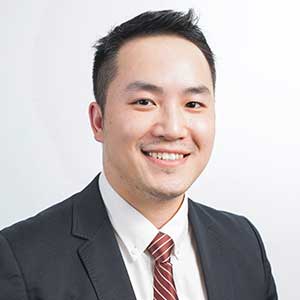 "Seven's focus on quality, and our high standards on recruitment ensures that I am surrounded by the best project practitioners in the country. Through both the structured mentoring program, and the informal relationships I have developed with my colleagues at Seven, I have been able to learn from key thought leaders in the field. This exposure has accelerated my own development as a PM, and as a leader. Working at Seven has equipped me with the skills and insights necessary to excel in my chosen career of projects and program management. I really do feel that, not only am I learning from the best, but I am also working with them; and it's a real privilege."

---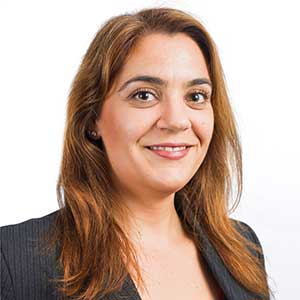 "Working at Seven Consulting has afforded me the opportunity to nurture and progress my project management career with support and mentoring from some of the best project consultants in the industry, and via the opportunity to work on some of the most challenging and rewarding projects and programs in Australia. "

---
Seven's Client Focus
Seven Consulting has the strongest collection of experienced delivery professionals in Australia.

Seven Consulting regularly delivers some of the most successful and complex programs in Australia.

Unlike most consulting companies, we have a very high proportion of senior to junior resources.

Seven Consulting looks to assist our clients in their most critical programs, by providing key leadership roles to deliver these programs successfully.

Seven Consulting is focussed on client satisfaction and will not put resources into roles unless all parties agree that the consultant has the prerequisite skills and experience needed to succeed in the role.

We give potential new clients our full list of assignments since incorporation in 2002 and allow them to select their own reference sites.

Seven Consulting carries out regular, rigorous quality reviews of our consultants work to support and ensure high-performance delivery.
Seven's Team Focus
Seven Consulting pays top quartile remuneration to our team, strongly correlated with their delivery performance.

Seven Consulting provides a training allowance for each member of the team.

Seven Consulting has twice-yearly career development reviews with each team member, and offer mentoring and coaching sessions.

Seven Consulting provides shared learning forums so we can build on the experience of some of our exceptional people.

Seven Consulting provides material support for our people during difficult times as sometimes work is not the most important thing.

Seven Consulting encourages flexible work arrangements between assignments.

Seven Consulting organises social gathering and team events to at times include the consultant's partner.

Seven Consulting regularly scores over 90% on both internal and external team surveys on team satisfaction around meeting our core values.
Seven's Community Focus
Seven Consulting works hard to support their community. This has included:
Renovation of a children's home for Barnardo's.

Renovation of a children's shelter for Youth off the Streets.

Building of a new school supporting five villages in Cambodia.

Building of facilities and excursions for children in detention centres in NSW and South Australia.

Support for variety of charitable causes raised by the team.


Intern – Elise Kellond-Knight

Opportunities

Seven Consulting hires top talent of delivery professionals and is always on the lookout for experienced consultants.
If we are not currently advertising for your desired role,
please submit your application below and a member of our recruitment team will be in contact with you.