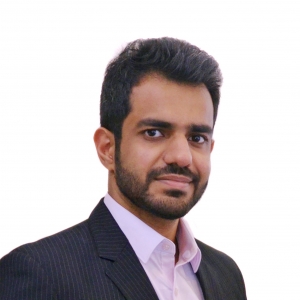 by Syed Saad
As exciting as it is, the transition from being a graduate to working in a company is not always direct. Students try to ensure that there are minimal delays between completing their education and finding a job that matches their formal qualification.
To give some context, I obtained my Bachelor in Project Management from University of Sydney in Dec 2019 and started working as a Graduate at Seven Consulting in Feb 2020. This however happened after being rejected by over 50 companies on the basis of either not having the right skills for the job or not having full working rights in Australia being an international student. One day, the CEO and Founder of Seven Consulting, Declan Boylan came as a guest lecturer at my PM Capstone Unit, where he announced that Seven was introducing a Graduate Program for the first time and they were looking to recruit three graduates that year. Now Seven only recruits the top 10% industry professionals and the recruitment process for graduates was no different being very comprehensive: writing an Expression of Interest; undertaking online psychometric, personality and technical tests; separate interviews with a senior consultant and the CEO and various background reference checks. In my case, Declan was not entirely convinced with my first interview and asked me to review a couple of Seven's internal documents and called me for a second interview to assess my understanding. I reviewed those documents thoroughly and did my homework by making notes (around 12 pages) to ensure I was well prepared for the interview. That's exactly what Declan was looking for, he wanted me to take it seriously and was appreciative of my effort.
Since joining Seven, the graduates were involved in one-to-one training sessions with the CEO.. During our first month the graduate cohort had face-to-face daily with Declan to reinforce and refresh our Project Management concepts and address any further questions. We also tried utilizing those meetings to get a better perspective of what was expected from us moving forward as a Consultant and how we could possibly add value to the client. Towards the end of the training, the graduates completed a few exams which were marked by Declan to understand the areas which we were relatively comfortable with and the areas which required more attention. I also want to mention about the annual training allowance that we can use to update and enhance our skills on a regular basis, and it's something I found particularly useful while trying to improve my Excel and MS Project skills. This was then followed by client-site consulting assignments. I recently worked with AMP Life as a PMO Consultant to uplift their PMO capability and helped them deliver a diverse set of strategic and enabling initiatives as part their Separation Program.
Other graduates have followed a similar pathway gaining client experience working with Alinta Energy in their Enterprise PMO (EPMO) followed by a delivery consulting engagement with Invocare. Another is currently working with Optus on establishing an EPMO to help manage and deliver their project portfolio.
Seven has provided me with the right platform to express myself and follow my passion of consulting and the best part is that every assignment is unique and enables you to grow and develop, both professionally and personally.