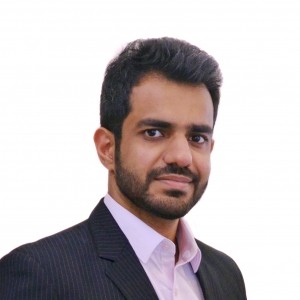 Syed Saad
Snr PMO Consultant
---
Areas Of Expertise:
PMO Uplift and Management
Program Financial Tracking
Resource Tracking
Project Management
Risk Management
---
Education:
Bachelor of Project Management (Civil Engineering Science), University of Sydney
Bachelor of Science in Electrical and Electronics Engineering, Bilkent University
---
About Saad Syed
Saad joined Seven as a Graduate in February 2020 and is dedicated towards building a strong foundation in PMO Consulting and Management. He was recently engaged in a PMO Uplift assignment at AMP Life where he supported the team with central financial and resource tracking, in addition to creating and streamlining PMO artefacts and processes.
Saad is a strong education professional with a Bachelor degree focused in Project Management in Civil Engineering Science from University of Sydney. Highly proficient and effective in establishing and maintaining professional relationships in addition to demonstrating ability in effective communication and cross-cultural teamwork.
---
What Saad brings
Financial Tracking (including variance analysis and reporting) on a project, program and portfolio level
Ability to assess multiple data sources to identify gaps and draft recommendations
Resource Tracking on Portfolio level
Skilled in Microsoft Office, with advanced knowledge of Excel including tables and data visualisation
---
Key Achievements:
As PMO Analyst at AMP Life, Saad worked towards creating new artefacts and processes as well as optimising existing ones. This included creating new templates for PMP, Closure Report and PIR; streamlining existing templates for Project Brief and Business Case, developing program-level risks, issues and assumptions log as well as processes for approval of various project artefacts. Saad also worked towards creating a central finance tracking tool to assist with the visibility and reporting of program financials to senior stakeholders and later supported towards collating resource data from project managers and used it to create a resource tracking tool with dashboard capability, which was a single source of truth for the storing program-wide resources. He also assisted with administration work which included arranging weekly meetings with the client, recording meeting minutes and maintaining Planning Board on Microsoft Teams.
---
As PMO Consultant, Saad was involved in assessing the EPMO capability at GBST. During the three weeks of engagement, he facilitated interviews with senior stakeholders including the business division heads and C-level executives. All responses from the interviews were stored in a central repository which were later used to derive recommendations for improvement. Those recommendations were then prioritized to cater to client's objectives which then formed the basis for the final EPMO Proposal. It was later presented to the GBST executive team for approval. He also worked towards estimating the work effort that was expected for the EPMO implementation and operation.
---
Bachelor of Project Management (Civil Engineering Science), University of Sydney
---
Bachelor of Science in Electrical and Electronics Engineering, Bilkent University
---
GradConnection Top100 Future Leaders in Australia – Jacobs Engineering Consulting Award
---
Energy Consumption Project; This project was a renewable energy project, where Syed was part of a team responsible for analysing the major risks throughout the planning, constructions, operations and maintenance phase. He also devised the innovation strategy for the project which aimed at optimising the overall energy generation process.
---
Civil Engineering Liaison Committee Representative – Responsible for representing the Civil Engineering undergraduate students in University of Sydney, suggest and implement improvement measures to enhance the overall academic experience
---
Tutor – TLG (NGO) Worked on bridging the gap in educational disparity in NSW. Provided one-to-one tutoring in mathematics and science to the students of Wee Waa Public School. All subjects were taught with respect to the NSW curriculum.
---
University Marketing Coordinator; Dawn Expo 2016, an international education fair in Karachi, Pakistan. Syed assisted the international students team in promoting the university in terms of prospective student recruitment. It was a huge success as they witnessed a record number of international student applications that year.
---
Taleem Sab Ke Liye (NGO); Organised and successfully ran a standardised school system for the underprivileged children of Karachi, Pakistan. Syed worked with a team who wanting to bring educational change to the region. The students were taught basic language subjects such as English and Urdu (native) along with technical subjects including science and mathematics. Total community service hours were 147.
---
The Aga Khan University Hospital; Assisted a research team from the Johns Hopkins University on a project based on pre-hospital care. Syed interviewed organisations responsible for running the ambulance networks in Pakistan. Syed completed 263 hours of voluntary service in the Department of Emergency Medicine.
---
Interchange 2018; Syed worked on building up a startup which addressed the key issues faced by international students in Australia, as part of Interchange Program 2018. The idea of the project revolved around building a platform which would provide better opportunities to the fashion and design students, enabling them to express themselves and have a brand of their own.
---
Machine Learning and Personalised Advertising; Presented a poster as part of his course "Science, Technology and Society", which discussed the pivotal role that machine learning played in the e-markets. It focused mainly on the use of machine learning in personalised advertising by high tech giants such as Google, Facebook and Apple.
---
Other Team Members
Declan Boylan

General

2020-01-15T02:30:38+11:00

Gareth James

General

2021-01-19T11:29:58+11:00

Connie McKeage

Zeus Lara

2021-03-09T10:14:51+11:00

Hugh Harley

Zeus Lara

2020-04-01T04:18:49+11:00

Michael Blomfield

Zeus Lara

2023-02-14T10:26:26+11:00

Temre Green

Zeus Lara

2022-11-23T10:52:41+11:00

Mike Stockley

Zeus Lara

2022-08-30T12:56:19+11:00

Julie Laoit

Zeus Lara

2022-07-19T09:10:59+11:00

Rob Thomsett

General

2023-01-31T17:26:36+11:00

Louise Ford

General

2020-01-15T03:08:18+11:00

Aaron Simonsen

Zeus Lara

2022-08-30T11:02:06+11:00

Akhilesh Das

Zeus Lara

2022-11-08T10:09:51+11:00

Alan Alehashemi

Zeus Lara

2022-07-19T09:07:40+11:00

Alex Massie

General

2023-05-09T15:42:17+11:00

Alexander Rivkin

Zeus Lara

2023-03-28T15:40:59+11:00

Alexandra Marie Tan

Zeus Lara

2023-03-14T15:15:24+11:00

Ali Pahlavan

General

2023-05-17T01:57:15+11:00

Alisdair Brown

Zeus Lara

2022-08-30T09:51:38+11:00

Amanda Walker

Zeus Lara

2023-06-06T11:10:57+11:00

Anders Madsen

Zeus Lara

2022-08-02T17:55:11+11:00

Andrew Cheesman

Zeus Lara

2022-08-09T12:17:42+11:00

Andrew Coley

Zeus Lara

2021-12-21T12:36:47+11:00

Anish Joshi

Zeus Lara

2023-04-04T15:04:09+11:00

Ann Mica Mae Lim

Zeus Lara

2023-05-11T14:08:40+11:00

Anna Linfield-Kent

Zeus Lara

2023-03-14T16:25:51+11:00

Barbara Read

General

2023-04-27T09:42:19+11:00

Benn Salier

Zeus Lara

2021-07-06T13:45:00+11:00

Bita Bagheri

General

2021-03-02T14:12:11+11:00

Blake Dahlen

Zeus Lara

2023-02-23T09:47:16+11:00

Callum Dodd

Zeus Lara

2022-11-23T11:00:39+11:00

Caroline Lees

Zeus Lara

2023-01-17T10:29:22+11:00

Cathy Baldwin

General

2021-01-19T16:55:52+11:00

Chika Nnadiekwe

Zeus Lara

2023-03-28T15:27:26+11:00

Chris Sykes

General

2022-05-26T12:50:02+11:00

Cliff Blakley

Zeus Lara

2023-05-11T13:52:16+11:00

David Johnson

General

2022-06-01T10:43:16+11:00

David Mansfield

Zeus Lara

2023-02-14T10:37:32+11:00

Deanna Edwards

Zeus Lara

2023-03-28T15:46:04+11:00

Derek Oldham

Zeus Lara

2023-05-09T15:38:58+11:00

Elise Kellond-Knight

Zeus Lara

2019-07-04T22:47:54+11:00

Ellen Misador

Zeus Lara

2023-03-14T15:30:57+11:00

Eugene O'Connell

Zeus Lara

2022-03-22T16:14:36+11:00

Francis Aseron

Zeus Lara

2023-02-24T09:56:24+11:00

Fritzie Ligeralde

Zeus Lara

2021-08-17T15:41:14+11:00

Gilbert Wong

Zeus Lara

2022-05-25T12:27:00+11:00

Guru Swaminathan

General

2023-05-26T16:16:29+11:00

Hardik Lakhani

Zeus Lara

2022-03-08T16:33:18+11:00

Hayley Weir

Zeus Lara

2022-03-01T12:16:09+11:00

Helen Argitis

Zeus Lara

2022-05-26T12:13:35+11:00

Ian Salvador

Zeus Lara

2022-06-14T17:51:51+11:00

Ian Thomson

Zeus Lara

2023-04-27T09:46:51+11:00

Ibrahim Dani

Zeus Lara

2023-05-09T15:33:59+11:00

Igor Vieira

Zeus Lara

2022-06-28T16:45:19+11:00

Jerry Cobb

General

2022-06-28T15:49:32+11:00

Joanna Carlos

Zeus Lara

2022-02-15T17:48:05+11:00

Jochebed Diaz

General

2022-11-16T12:53:12+11:00

Johaimah Garrido

Zeus Lara

2021-03-16T10:08:35+11:00

John Middlemist

Zeus Lara

2021-07-21T12:11:54+11:00

Jovilyn Magtoto

Zeus Lara

2022-08-02T13:27:08+11:00

Julia Nicole Justo

Zeus Lara

2023-02-23T08:34:34+11:00

Katherine Whiteside

General

2022-11-30T17:42:36+11:00

Kunal Parikh

Zeus Lara

2022-01-25T11:49:10+11:00

Lauren Grouse

Zeus Lara

2023-06-06T11:56:05+11:00

Louigi Gardiola

Zeus Lara

2023-02-23T08:31:20+11:00

Louise White

General

2021-05-11T16:20:05+11:00

Lousiene Samonte

General

2022-08-30T14:27:05+11:00

Maddison Schmid

Zeus Lara

2023-05-11T09:35:43+11:00

Mariam Kohani

Zeus Lara

2022-07-19T09:57:04+11:00

Marian Joyce Makalintal

Zeus Lara

2023-03-14T15:51:17+11:00

Marianne Dinsay

Zeus Lara

2023-02-23T08:32:42+11:00

Mark McAdam

General

2023-05-03T12:09:06+11:00

Mark Millen

Zeus Lara

2022-08-30T12:47:06+11:00

Matthew Knight

Zeus Lara

2023-02-23T08:32:48+11:00

Melanie Northrop

Zeus Lara

2023-01-31T17:06:41+11:00

Melody Framp

Zeus Lara

2023-05-09T16:20:00+11:00

Melody Tuazon

Zeus Lara

2023-05-09T15:59:40+11:00

Michael Bryant

General

2022-08-09T11:38:32+11:00

Mohammad Ramezani

General

2022-07-13T16:18:36+11:00

Muhammad Sauood Ur Rauf

General

2022-08-30T14:20:48+11:00

Nevil Cope

General

2022-08-30T14:24:26+11:00

Niall Burke

Zeus Lara

2022-10-11T13:16:07+11:00

Nick Rodwell

Zeus Lara

2022-07-14T11:47:55+11:00

Nicole Hatten

Zeus Lara

2022-03-22T16:18:26+11:00

Ninia Ortile

Zeus Lara

2022-10-11T14:26:40+11:00

Pablo Andres Cordova Baya

Zeus Lara

2023-02-23T08:48:38+11:00

Parastoo Mousavi

Zeus Lara

2022-12-13T10:24:00+11:00

Paul Bernard

Zeus Lara

2022-02-04T02:19:40+11:00

Paul Kirschner

General

2022-02-04T02:26:06+11:00

Peter Boylan

General

2023-03-14T16:22:42+11:00

Peter Philpott

General

2022-11-08T10:05:47+11:00

Rahul Kaushal

Zeus Lara

2022-08-03T10:22:38+11:00

Rajiv Boddupalli

Zeus Lara

2022-12-13T09:44:21+11:00

Robert Caminiti

General

2020-10-07T04:02:43+11:00

Robert Crossman

General

2022-03-08T14:18:21+11:00

Rohini Verma

Zeus Lara

2021-04-13T12:23:02+11:00

Rohit Satija

Zeus Lara

2023-05-09T15:27:58+11:00

Roxane Montierro

Zeus Lara

2020-12-15T06:30:55+11:00

Sanjay Narayan

Zeus Lara

2023-02-14T11:09:04+11:00

Saurabh Kundi

Zeus Lara

2023-02-23T08:26:14+11:00

Shiraan Fernando

Zeus Lara

2023-03-14T15:07:49+11:00

Shruthi Srinivas

Zeus Lara

2023-02-07T09:53:04+11:00

Sreekanth Badam

Zeus Lara

2022-11-09T17:14:36+11:00

Stephen Curtis

Zeus Lara

2023-05-30T09:22:30+11:00

Tameka Yallop

General

2022-03-08T16:41:26+11:00

Tanvi Mahajan

Zeus Lara

2023-03-28T15:21:57+11:00

Through Zhu

Zeus Lara

2023-02-23T10:21:23+11:00

Thuc Linh Nguyen Phan

Zeus Lara

2023-05-30T09:39:47+11:00

Tony Calusic

Zeus Lara

2022-08-01T16:52:17+11:00

Vanessa Vella

General

2021-12-14T12:11:12+11:00

Winona Astian Thian

Zeus Lara

2023-02-23T08:34:19+11:00

Yanmin Chen

Zeus Lara

2022-03-08T16:40:11+11:00

Zach Barnetby

Zeus Lara

2022-06-24T11:08:22+11:00