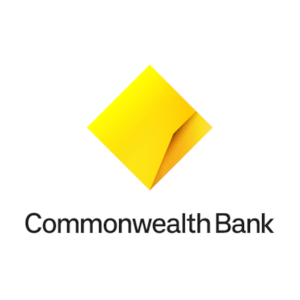 CBA Serengeti Project
Client Profile:
The Commonwealth Bank (www.commbank.com.au) is one of Australia's four major banks, providing integrated financial services including retail banking, premium banking, business banking, institutional banking, funds management, superannuation, insurance, investment and share-broking products and services. CBA is one of the largest listed companies on the Australian Stock Exchange and is included in the Morgan Stanley Capital Global Index.
Background:
The Serengeti Project was one of the largest, by value, investment for the CBA Credit Cards Business, creating 4 new products for businesses and consumers. Serengeti kicked-off in October 2009 with heavy dependencies on systems development and integration. By February 2010 the project was falling behind schedule and was at serious risk of not meeting the delivery commitments, thereby impacting the launch date. Seven Consulting was engaged to provide a Solution Delivery Manager to arrest the slip and to minimise impact to the project and products launch dates.
Client Objective:
The key objective of the Serengeti Project was to ensure the Bank complied with the new legislation by the due dates, plus provide additional business benefits;
Introducing higher revenue generating products to optimise portfolio profitability
Growing market share in the Commercial Cards segment, by addressing the customer value proposition gap
Improving the CBA's premium card proposition and increase overall customer satisfaction by providing the right product, to the right customer
Seven Consulting Solution:
After two weeks of assessing in-progress activities and attendance at a number of project meetings, it was evident that the technology solution involving more than 60 systems and teams would not be built in time for the product launch dates. Seven Consulting therefore recommended an agile development approach (with more workshops) and transparency amongst internal teams and third party vendors.
These included;
Establishing a Technical Working Group, including vendors
Building an integrated solution overview
Building an Integrated schedule, identifying and managing to the critical path
Building an inventory of system solutions and ownership
Gaining PSG commitment to address escalated issues as a priority
Daily "Scrum" to manage critical issues and risks, via escalation if necessary, to resolution
Acquiring and building the project test environment
Client Outcome:
The Serengeti technology solution stream recovered and went on to deliver ahead of the launch date in March 2011. It is considered as one of the most successful projects the CBA Credit Cards Business has launched. The project;
Provided a foundation for CBA Credit Cards Business to execute their strategy for business and consumer customers
Exceeded expectations in terms of quality, scope of systems and process changes, within budget
Went live with no severity 1 or 2 defects, and met all objectives and business benefits
Enabled the Bank to leverage the strong systems solution platform, reducing operational support costs and optimising delivery of future initiatives