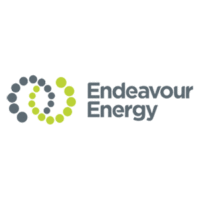 Endeavour Energy – ICT Multi-Vendors Transition Program
Client Profile:
Endeavour Energy (EE) is a state owned electricity Infrastructure Company which owns, maintains and operates the electrical distribution networks to 2.2 million people in households and businesses across Sydney's Greater West, Blue Mountains, Southern Highlands and the Illawarra and South Coast. With an estimated value of $5.3 billion, this network spans 24,500 square kilometres and is made up of more than 170 major substations, 315,000 power poles and 28,000 smaller substations connected by 33,000 kilometres (about the distance from Sydney to London and back) of underground and overhead cables.
Background:
The Endeavour Energy ICT multi-vendors sourcing is part of the ICT Cost Reduction & Sourcing Strategy recommended by an external consulting firm and endorsed by the EE board. The recommendation identified a number of cost reduction opportunities, this included the rationalisation of Enterprise Management Services.
Client Objective:
The objective of the multi-vendors transition program was to deliver the following;
Cost savings that aligned with the strategic recommendations endorsed by the board
Transitioned from the dual monopoly sourcing to multi-vendors
Rationalised the Enterprise Management Services
Implemented key ITIL processes that ICT Operations should owned and managed
Reductions in the dependency on single technology provider
Reductions in EE Operational risk
Seven Consulting Solution:
Seven Consulting have been engaged by Endeavour Energy ICT to project manage and provide quality assurance for the transition component of their ICT Sourcing Strategy. This included the rationalisation of Enterprise Management Services. The scope of the Transition Program included;
End to end project management and execution using Seven Consulting Transition approach
Developed and managed a fit for purpose transition framework applicable to Endeavour Energy timelines
On behalf of Endeavour Energy, managed vendor timelines, quality of deliverables, managed risks and issues
Established and implemented core ITIL v3.0 processes for EE ICT1
Deconstructed the Enterprise Management Services into components and re-aligned to the EE ITIL framework. This included the service integration strategy designed to align the performance of individual suppliers with an end to end service delivered to users and customers
Client Outcome:
The Multi-vendors strategy as managed by Seven Consulting delivered;
Seamless transition of EE ICT services to users and customers
Cost saving that is aligned to the boards' commitment
Transition framework that allowed for On-boarding and Off-boarding of vendors
Core ITIL processes designed to align the performance of individual suppliers with an end to end service delivered to users and customers
Negated the dependencies on single vendor and increased competition across all vendors providing value and choice for EE ICT
Reduced EE ICT Operational risks from single technology provider to multiple teams, vendors and EE ICT teams
Provided a framework for EE ICT to affect and maximize efficiency across the EE ICT teams
Greater operational transparency across vendors