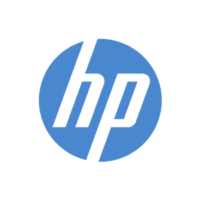 Hewlett Packard – Optus Real-time Pre-paid Billing Platform (RTB13) Upgrade Program
Client Profile:
With global revenues in excess of $120bn, Hewlett Packard (HP) is the world's largest IT provider. HP provides the full range of IT equipment and services, from laptops, servers and printers for the home right through to large scale enterprise solutions.
Background:
HP's RTB13 Upgrade program was established to provide Optus with a future proof infrastructure platform on which its critical pre-paid, real-time billing platform could continue to operate and which would form the basis of future application and functionality upgrades.
The RTB13 platform performs the charging for all Optus pre-paid mobile traffic, accounting for over $2.2B in revenue annually (approximately 25% of total company revenue) and is a critical infrastructure platform for the company. The program involved both the upgrade of the mission critical HP Non-Stop (HP-NS) servers, and the transition of the support team from an onshore to a "best-shore" model. The HP-NS servers are specifically designed to operate 24×7 on a 99.999% availability and the installation was spilt across two sites on a hot backup basis, with replicating databases and the ability to failover to a single site automatically.
Client Objective:
The Optus pre-paid billing solution was operating on end of life hardware and projections in March 2011 showed that it would not be able to handle the increased traffic by Christmas of 2011. Therefore it was critical that the infrastructure be upgraded in a very short six month timeframe to ensure that there was no loss of revenue and service over the key Christmas period and beyond. Optus commissioned HP to replace the ageing hardware with state-of-theart HP Non-stop infrastructure. The success of the project was critical to HP to ensure their strategic relationship with Optus continued. As such, HP engaged Seven Consulting Program Management services to ensure that the program was delivered on time and to budget.
Seven Consulting Solution:
A Seven Consulting Program Director, acting as a HP representative, took control of the delivery of the program, and undertook the following;
Established a program structure to ensure successful delivery aligned with the Optus program structure.

Managed the HP deliverables and vendors (CBOSS from Finland as the Billing system provider).

Ensured that Optus was very clear on their responsibilities and deliverables and worked closely alongside the Optus Program Director to ensure coordinated delivery.

Drove through the hardware procurement, delivery, installation, testing, migration and deployment across mirrored sites.

In parallel managed the transition of the support team of the billing platform, applications and databases from an onshore function to a best shore model between a team onsite in Optus Sydney and at HP offices in Adelaide and India. As part of this new ITIL compliant support processes were implemented.

Ran HP and joint Steering committees and ensured all senior stakeholders were engaged and kept informed as to the progress of the program.
Client Outcome:
All of this work was delivered on time by end of October 2011 and to budget, in line with a set of milestones preagreed with Optus's Program Director. The new infrastructure was deployed across two sites successfully with no unplanned outage and the new support team worked hand in hand with the existing support team during the warranty period to ensure that any issues were rapidly resolved.
The number of production defects was extremely low, and the Optus Network Director subsequently described it as the best run program he had seen in his 17 years in the company. As a result, HP increased its revenue stream with Optus and a further functional upgrade of the billing solution was carried out in 2012. Additionally in 2012 a new 5 year support contract for the pre-paid billing platform was signed by Optus with HP.