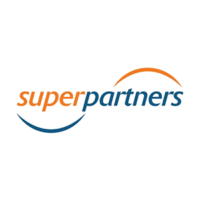 Link Group
Superpartners Funds' Transition Program
Client Profile:
Link Group is a market leading provider of technology-enabled Superannuation administration solutions, with some 4,300 employees working across 11 countries, and clients include some of Australia's largest superannuation funds.
The Link Group IPO was the largest stock listed on the Australian Stock Exchange (ASX) in 2015. Link Group is now a top 100 company and is included in the S&P ASX 200 index.
Background:
The program was set up to successfully transition the administration services conducted by Superpartners to Link within the agreed timeframe and quality criteria. The transitions were the largest in Australian Superannuation history, migrating over 5 million members' data (financial and non-financial), people, processes and systems for MTAA Super, Hesta, Hostplus, Cbus and AustralianSuper totaling over $200 Billion funds under management from Superpartners to the Link owned Australian Administration Services (AAS). The program was being closely monitored by regulators, external auditors and was a significant part of valuing the group in the float on the stock exchange.
Client Objective:
To seamlessly migrate members' financial and non-financial data with error rates in the agreed tolerances as presented to external auditors and APRA
To enhance the core registry's capability to manage the administration of the 5 funds
To ensure the business, people and processes were ready and prepared for the transition of the 5 funds
To ensure independently verified business cutover and continuity plans were used
To ensure all 5 transitions were completed within 2 calendar years
Seven Consulting Solution:
Link needed a program management team with the skills, experience and drive to deliver the data migration and end-to-end systems uplift for a program of this scale and complexity. Seven Consulting provided a Program Director, Program Manager and Senior Project Manager to manage and direct those portions of program. The program team peaked at over 200 resources, made up predominantly of internal staff and a large off-shore development capability. The Seven Consulting Program Director reported to the Head of Integration and chaired the Program Steering Committee consisting of senior executives from within Link and the client funds. Customer Outcome:
The Superpartners Funds' Transition Program successfully transitioned the 5 funds' from Superpartners systems to Link (AAS) systems within time, budget and agreed quality criteria. The program set a new benchmark for delivering successful Superannuation fund transitions in the industry and has been commended for its minimal disruption and positive impact to members.