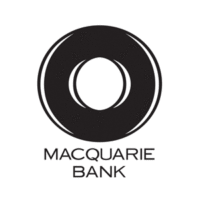 Macquarie Group Core Banking Transformation Program
Client Profile:
Macquarie Group is a global financial services provider. It acts primarily as an investment intermediary for institutional, corporate and retail clients and counterparties around the world. Macquarie has built a uniquely diversified business. It has established leading market positions as a global specialist in a wide range of sectors, including resources, agriculture and commodities, energy and infrastructure, with a deep knowledge of Asia-Pacific financial markets. Alignment of interests is a longstanding feature of Macquarie's client-focused business, demonstrated by its willingness to both invest alongside clients and closely align the interests of shareholders and staff. Macquarie's diverse range of services includes corporate finance and advisory, equities research and broking, funds and asset management, foreign exchange, fixed income and commodities trading, lending and leasing and private wealth management. Macquarie Group Limited is listed in Australia (ASX:MQG; ADR:MQBKY) and is regulated by APRA, the Australian banking regulator, as the owner of Macquarie Bank Limited, an authorised deposit taker. Macquarie also owns a bank in the UK, Macquarie Bank International Limited, which is regulated by the Financial Conduct Authority and the Prudential Regulation Authority. Founded in 1969, Macquarie employs more than 13,500 people in 29 countries. At 30 September 2015, Macquarie had assets under management of $A504.3 billion.
Background:
Core Banking will replace the Banks loan and deposit systems with one modern, real-time banking platform. After a one year review of banking systems, the bank chose SAP as the preferred Core Banking platform. SAP will enable the Bank to centralise and share all loans and deposits products and platforms across the group. This will see numerous legacy IT systems (approx. 80 systems) being replaced by the Core Banking Platform.
Client Objective:
The Core Banking Transformation Program is largest program undertaken by Macquarie. Macquarie will upgrade its core banking platform to support the Banks strategic growth by investing in our capabilities and technology. The new platform will result in:
an improved client experience
innovative new products
increased speed to market
operational efficiency through a single platform.
Seven Consulting Solution:
The Bank needed a program management team with the skills and experience to help deliver a program of this scale and complexity. Seven provided the following roles:
PMO Director
Program Release Manager
Deployment Manager
PMO Master Scheduler
Client Outcome:
The first release for Core Banking was launched in December 2014, this was a controlled pilot of the new transaction and savings accounts. Reaching this milestone in just eight months – no other bank has achieved an implementation of a transaction account and savings account on a SAP platform so quickly. But it's not just about speed, the platform also proved to be stable, with no issues identified since launch. In March 2015, the program implemented the final components of our transaction and savings accounts, completing the first release of the Core Banking Transformation Program. This release aligns with the delivery of the Online Application (from the Originations program) and the integration with eBanking and the mobile app (from the Digital program), to provide the full end-to-end client experience.
The second release of the program commenced in early 2015 and will continue through to mid 2016 focussing on the Home Loans business. This release will introduce new capabilities and enhance existing capabilities to support writing new Home Loan business. The primary objectives are to modernise, digitise, simplify and unify the customer, client and employee experience by offering a paperless, fast and effortless application to settlement and tracking process.