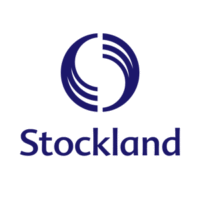 Stockland Program Management Office Implementation
Client Profile:
Stockland is one of Australia's most diversified property groups and a top 50 company listed on the ASX. It holds a diversified portfolio of retail, commercial and industrial investment properties across Australia together with an Australian retirement communities portfolio and an extensive residential land bank and development pipeline.
Background:
The PMO was launched at the request of a newly appointed CIO who had inherited a number of projects that had exceeded their agreed cost and schedule baselines. The CIO had previous experience working for a large multinational service provider who embraced the PMO function as a necessity in managing the delivery of work to clients. The CIO was therefore the PMO advocate, sponsoring the PMO implementation.
Client Objective:
The CIO's objective in introducing a PMO was to create a project management capability through the use of consistent tools, methodologies and training which would translate into quality projects that delivered business objectives and benefits on time and within budget.
Seven Consulting Solution:
The culture had to be taken into account. There was much resistance to change and therefore the strategy was to "do a little at a time".
The key steps were;
Identify PMO objectives and document them into a charter then communicate this charter to the key stakeholders and gain their acceptance
Gain appropriate senior level sponsorship for the PMO
Resource the PMO with people skilled to appropriate levels
Identify key champions in the Project Management community and use them to assist in the change
Develop a standardised set of processes and associated templates, scalable to the size of the project
Look for quick wins and implement them as soon as possible
Identify a key business project to apply the 'new' PMO tools and approach in order to build buy-in and create momentum and support in both the business and IT communities
Some of the key aspects taken into account on this initiative were;
Don't over engineer processes and methodologies – make them scalable to suit the size and complexity of the project
Provide assistance to the projects – don't "police" them • Given the initial resistance to the change, take the impacted parties on the journey with you ensuring that they understand and accept the benefits of the changes being applied
Flexibility in PMO process application is key. PMO methodology must not be seen as a rigid "one size fits all" solution
Client Outcome:
The key business project became a showcase for PMO disciplines
Key business stakeholders became champions of the PMO approach as they had "lived the journey" and owned the benefits
The IT teams embraced the PMO approach as it aligned to their project delivery objectives and increased their overall confidence
The previous poor project delivery reputation was banished as a result of significantly improved project delivery. Prior to the PMO establishment there were 3 large, active "Red" status projects underway. Two years after PMO establishment, projects were consistently delivering.