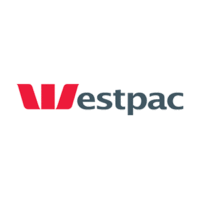 Westpac – Enterprise Perimeter Security Program Management Office
Client Profile:
Westpac Banking Corporation (Westpac) was founded in 1817 and was the first bank established in Australia. Today the Westpac Group has branches throughout Australia, New Zealand and the near Pacific region and maintains offices in key financial centres around the world including London, New York, Hong Kong and Singapore. The Westpac Group employs approximately 38,000 people and has global assets of $670 billion. Westpac is ranked in the top 5 listed companies by market capitalisation on the Australian Securities Exchange Limited (ASX).
Background:
The Enterprise Perimeter Security (EPS) Program was established in 2009 to replace the existing security infrastructure. The Enterprise Perimeter infrastructure is a technology security shield that protects the Westpac business and customer data from remote malicious activity. It includes advanced monitoring and configuration capability to ascertain the nature of access requests, and only allows authorised interactions.
Client Objective:
The five key business drivers for the new Enterprise Perimeter Security infrastructure were provision of;
Security as a service
A more secure perimeter
Business enablement
Availability
Cost Savings
Seven Consulting Solution:
Once engaged, Seven Consulting undertook a review of the Program Management Office. During this review it became evident that there was room for improvement across a number of monitoring mechanisms to enhance transparency and better facilitate the decision-making process for the Program Executive. Areas Seven Consulting focussed on included;
Schedule Management – greater focus on the schedule to ensure that the schedule was more accurate in measuring progress against a clearly defined critical path; and more useful in identifying risks, issues, conflicts or constraints
Financials Management – a redevelopment of the financial systems to enhance transparency and accuracy
Change Control – establishing a robust Change Control process to ensure Change was managed and measured appropriately within the program parameters
These 3 core enhancements ensured the Program could move forward with confidence, knowing that appropriate control mechanisms were in place to better support the overall program objectives.
Further to the prioritised PMO processes, a full review of the function and structure of the current PMO was initiated to identify additional improvements to be made against the program needs. This required a re-prioritisation of effort to ensure those areas most in need of restructuring were addressed immediately whilst the day-to-day output from the program continued unimpaired. Once the PMO was re-established, the focus moved to enhancement of program management practises to ensure robust systems and ongoing transparency across PMO functions.
Improvements across the program included;
Re-established the program PMO to meet Executive and program needs

Developed a fully integrated and transparent program schedule with a baseline critical path across all program teams (including all vendors)

Established a robust Change Request process rolled-out to all participants

Re-developed the program financials ensuring transparency for MTD/YTD/E2E with variance measured accurately at a detailed level against baseline budget

Re-integrated the PMO within the wider program team and organisation

Established clear reporting requirements for both the bank and vendors

Enhanced transparency for stakeholder reporting

Reviewed and updated all Risks/Issues/Assumptions/Dependencies

Established responsibilities across the team, i.e. it was mandated that Project Managers "own" their stream's deliverables, resource plan and financial forecast

Revised the Program Management Plan to reflect all control and monitoring process including clarification of accountabilities
Client Outcome:
All key performance indicators were met in delivery of one of the largest and most complex security platforms worldwide. Of particular success was the agility shown in controlling program change within budget and timeframes. Despite numerous complex changes being identified through the design and build learning process, a robust approach employed by Seven Consulting ensured all change impacts were clearly understood, prioritised, integrated and implemented. The process employed meant change impacts were minimised against both the critical path and budget.
Notable other successes included;
Despite significant vendor resistance, the PMO drove through an integrated program schedule providing transparency across the program and facilitating the decision-making process throughout the lifecycle of the critical path

Enhanced financial systems allowed for greater clarity and accuracy, and provided a foundation for key decisions throughout the lifecycle of the program

Enhanced transparency allowed contingency to be allocated efficiently and effectively to manage inherent risks across both the schedule and financials – key constraints or conflicts were allocated a buffer (effort and financial) to mitigate risks

Stakeholder reporting improved markedly as the program embraced accuracy of information for communication purposes

The program met expectations in terms of quality, scope of systems and process changes, within budget