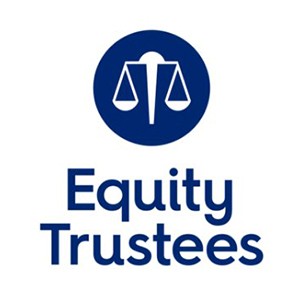 AET Integration Program
Client Profile:
Equity Trustees was established as an independent Trustee and Executor company in 1888 and has become one of Australia's largest specialist trustee companies. (https://www.eqt.com.au/)
Background:
Equity Trustees (EQT) acquired AET (Australian Executor Trustees) in December 2022. The AET Integration program was designed to bring together the EQT and AET businesses, realise cost and revenue synergies to cement the market leading position of the trustee business in Australia – while maintaining high quality client service standards and employee engagement.
Client Objective:
The objective of the AET Integration program was to setup the merged EQT/AET business including standardising business products, processes and systems across the newly combined entity. The AET Integration program was required to manage within an implementation estimate to support the achievement of cost and revenue synergies. EQT wanted to manage much of the AET Integration program themselves but to boost the capability and capacity of the integration team, which were managing ongoing BAU commitments in parallel to the integration program.
Seven Consulting Solution:
Seven Consulting was engaged by EQT in October 2022 to get the AET Integration Program up and running, with a Program Director and a PMO Consultant committed to the engagement. All other roles in the integration program were filled by existing personnel from EQT and AET, or contractors.
The Seven Consulting team defined a delivery structure, defined a governance model, facilitated a RAP planning session, ran a risk workshop, produced an integrated plan, tracked key issues and risks, tracked project status and managed a number of governance forums (including steering committee meetings).
The program had 13 work streams in the areas of business operations, change management, infrastructure, premises, applications, data migration, people integration, finance, marketing and communications, and commercial.
The Program Director provided regular program status updates to the leadership team, to the steering committees and to the EQT Board.
Client Outcome:
The AET Integration program delivered all its major milestones in the first eight months of the program including:
Sale completion (ie the acquisition of AET by EQT)
Sale of the safe custody business
Opening of new offices in Perth and Brisbane to accommodate the combined teams
Rollout of new organisation structures for front office staff in TWS (Trustee Wealth Services)
Migration of AET staff onto EQT employment contracts and payroll system
Extensive training of AET staff in the EQT approach to enterprise risk management, AML (anti money laundering), incident and complaint management
Migration of the AET website, social media accounts and collateral ahead of a brand transition program
Onboarding communications to all AET clients and partners followed up by face to face introduction with key leaders
An internal communications program which included regular townhalls for approximately 200 staff and email updates to the group (approximately 500 staff)
Introduction of new product pricing for SAF (Small APRA Funds)
Providing monthly briefings to the EQT board
The AET Integration program was implemented from acquisition and expected to continue through to November 2024; from June 2023, the program management was transitioned back in-house to EQT.