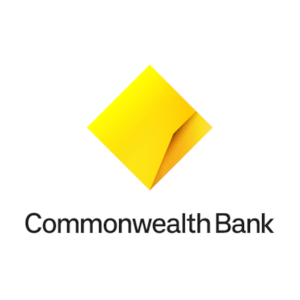 Commonwealth Bank of Australia
Core Banking Modernisation
Client Profile:
The Commonwealth Bank (www.commbank.com.au) is Australia's largest bank, providing integrated financial services including retail banking, premium banking, business banking, institutional banking, funds management, superannuation, insurance, investment and share-broking products and services. The Group is the largest listed companies on the Australian Stock Exchange (by Market Capitalisation) and within the top 10 in the world.
Background:
CBA's Core Banking Modernisation program (CBM) set out to transform the customer experience, productivity and technology of CBA's core banking products. The program ran between 2008 and 2013, with a budget of $1.5bn and involving over 1.2 million Man days of effort.
Client Objective:
The intention of CBA's Core Banking Modernisation Program was to deliver the following;
Real Time Banking
Everyday Merchant Settlement
E2E standardisation of core banking processes
Customer Centric Processing
Increased Customer focused Product offering
Reductions in the banks operational Risks
Seven Consulting Solution:
Seven Consulting provided a range of services to assist CBA;
Seven Consulting established and then managed the Program Management Office, providing Governance and support for the program. This included a particular focus on managing and reporting against the program schedules and budgets, up to CEO level.
Seven Consulting played a lead role across multiple releases, including deployment planning and execution.
Seven Consulting also led the development of the CBA's COSSE (Customer Offer Sales and Service Engine) system, enabling CBA to market offers for products, using differential pricing, to individual customers in semi real time.
Seven Consulting managed the warranty and defect processes as part of the program close-down.
Client Outcome:
CBM has delivered;
Over 12m customers migrated to new customer platform
Over 11m accounts migrated (Retail & business deposit/transaction)
New payments hub (800+ transactions per second at peak)
Real time banking, account opening/maintenance, 7 day value/processing
New products delivering new business
Improved frontline productivity by eliminating many processes, reducing errors through data validation, providing new point-of-sale functionality and enabling immediate resolution
Increased customer self-service resulting in growth in online application completion and 15% balance enquiry call reduction
Product rationalisation of on sale deposit and transaction products from 16 to 9 with standardization of T&C's and reduction of 870 product combinations to 100 SAP pricing options
Standardisation and Industrialisation with 105 re-usable and interoperable capabilities
Addendum: Customisation vs Configuration
The Chief Information Officer's (CIO) job has never been tougher. Demand for information technology workers is at an all-time high and far exceeds the supply of skilled people.
There are several options;
buy a commercial off-the-shelf (COTS) product from a vendor and integrate it into your environment
build your own application
try to minimise your involvement by using an Application Service Provider (ASP) (a company that offers individuals or enterprises access over the Internet to applications and related services that would otherwise have to be located at the client).
Selecting a COTS product seems to be the easy answer. It avoids the lengthy development cycle associated with building an application in-house, and the inherent security risks of using an ASP.
To do this successfully;
Pick the "right" product from the list of possible solutions. As part of that process, identify the technical capabilities that are "must haves" versus those that are "nice to have."
Conduct a gap analysis of differences between user procedures and product adaptability. It is reasonable to consider re-engineering processes and eliminating less urgent requirements in order to use a COTS product.
Focus on getting the product installed and integrated with the rest of your information systems. Most sophisticated applications require at least some data exchange with other application systems. No two integration efforts are exactly alike. The one thing you can count on is that integration costs both time and money. In many cases internal development may be unavoidable, as custom software is required to "glue" the various COTS components together.
One thing to avoid is Customisation of the COTS product, instead of spending time and money changing a commercial product, consider changing your internal processes and / or configuring the product
For CBA's $1.4B Core Banking Modernisation program, Seven Consulting were involved in capturing metrics on customisation of a COTS product – SAP Banking.
The CEO, Ralph Norris, set a target that customisation of the COTS product should not exceed 10% of the requirements. The program team were required to manage to this target, measure adherence to it, and report back to the CEO on a monthly basis as part of a balanced scorecard report.
The target of less than 10% was defined as the percentage of non-standard requirements, i.e. requirements not met through "out of the box" functionality. This is calculated by totalling non-standard SAP Reports and non-standard SAP Extensions (i.e. modules) and measuring these as a percentage of Total SAP Business Requirements.
Some of the key activities required to keep the customisation level to appropriate levels included;
A review and understanding of "standard processes" offered by package
Adaption of current business processes to align with these out of the box offerings
Set-up and monitoring of a process to accept deviations from the "Standard"
Product release and upgrade planning to ensure accepted deviations do not impact future standard upgrade options
The adaption to the Standard impacted all phases of the System Development Life Cycle. Examples of these include;
Planning phase:
Inclusion in the business case of tolerance levels for product customisation
Strategic engagement with the Vendor to include into the Standard geographic customisations required for Australian conditions – for example Australian tax laws
Analyse phase:
Design workshops to focus on what exists in Standard, and highlight opportunities to challenge past history to reduce need for change of standard
Focus on key architectural directions to ensure alignment, and not drive need for exceptions
Design phase:
Changes to measurement metric to ensure design stays within desired parameters. Ensure exception decisions are escalated and clearly visible in design documentation
Build & Test phase:
Ensure build and testing ensure future upgradability is maintained
Deployment & Run phase:
Ensure package upgrades (service packs and main releases) are keep current and aligned with set policies
There was also a key opportunity that existed in initial contract negotiations for the COTS product to ensure that either geographic region customisations or on program advancement of the product was included back into Standard by the Vendor, thereby reducing future costs of customisations.
Based on this executive level relationship, and a strong working relationship with the Vendor, a result of 7.5% was achieved.