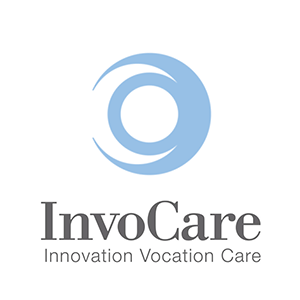 Compass Program
Client Profile:
Invocare ( www.invocare.com.au ) is a top 200 ASX company with $500 million in revenue and is Australia's largest funeral service provider.  Invocare is an international company that operate funeral homes, cemeteries and crematoria around Australia, New Zealand and Singapore.
Background:
The Compass project scope is to implement Oracle ERP in cloud (the Oracle SaaS product ) across the enterprise to replace aging systems that are out of maintenance, support and ability to upgrade.  The core financials were implemented across 280 sites, with the program in 2 main releases – Release 1 is the enhancement and remediation scope and Release 2 providing functionality to manage spaces / inventory across the crematorium businesses.
The Covid19 pandemic slowed the rollout to the Crematorium business, with these items brought back into scope in early 2021.  A revised budget of $6.0 M was provided to continue the remediation of key items during the pandemic to help stabilise the Compass system and resolve a number of key items impacting the current rollout.
Client Objective:
The Compass Program commenced late 2018 with Release 1 completing in late 2019.  This rollout whilst achieving advantages of standardisation of systems and processes across the business also incurred large transition and user adoption issues.  As such, a remediation release was required to stabilise the core financial processes including sales whilst the crematorium release was delayed to early 2021.  This will be implemented to manage the large spaces and inventory management processes which are currently being done manually.
Seven Consulting Solution:
In February of 2020, Seven Consulting was engaged by Invocare to run their ERP Program called Compass which had presented many challenges to date. The team is comprised of Program Director, PMO/Program Manager, and PMO Consultant (Master Scheduler), PMO support. The work included:
Establishment of a Formal PMO Responsible for:

Project Management Plan
Risks, Issues, Assumptions and Dependency (RAID) Management
Status and SteerCo Reporting
Benefits Tracking
Financial Management
Scope Management
Technical Change Acceptance Board
JIRA set up and process and procedures
Adherence to EPMO processes and procedures when required

Delivery of Sustainment Sprints to rectify a number of business impacting defects

Scope and backlog management
Sprint planning and prioritisation
Implementation planning and deployment

Project Management Discipline

Ensuring appropriate adherence to Project Governance Processes established by PMO
Release Management
Estimates for future releases
Transition to BAU activities
Vendor management of Accenture, Nuvola and DocuWorxs to ensure appropriate quality of deliverables and adherence to timelines
Introduction of new system components to facilitate more effective document scanning and customer communications

Production defect ticket tools /Management

Prioritisation of open defects
Enhancement of the Technical Change Acceptance Board process
Negotiation when renewing support contract
Client Outcome:
The different activities within the Compass program are in the process of delivering:
Better Customer Experience Through:

A single holistic view of the customer
Visibility of Enquiries across the InvoCare Brand
Relevant and meaningful communications (via Customer Management /payment portal)

Improved Marketing:

360 Degree view of the opportunity from open to close to understand and improve the customer experience
Targeted Marketing campaigns through effective data analytics

Financial:

Clear view of each individual funeral and profit margin
Adherence to audit items and compliance to regulatory bodies (GST and cash remediation work were major)
Debt reduction through effective and real time data analytics resulting in less referrals to the external debt collectors
Streamlined Accounts Payable and Accounts Receivable through standardising processes and automation of activities such as invoice scanning, differing electronic payment options and automation of Purchase Orders
Enhanced reporting ability to support day to day operations.

Key Benefits Metrics delivered through 2020 (with Seven program managing):

$14M plus of benefits delivered (substantially via debt reduction) versus $6M cost. ROI 133 %.
Over 20% of funeral business payments now achieved via customer communications/on line payment portal channel (Over 20,000 digital customer communications sent in first 5 months)
Over 14,000 supplier invoices now scanned automatically at rates increasing from 70 % accuracy (supplier on hold report greatly reduced with suppliers now able to be better paid)