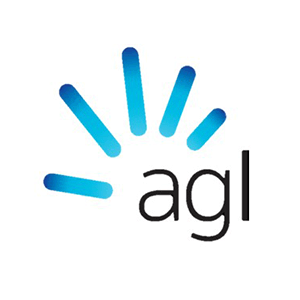 AGL CXT Program
Client Profile:
AGL Energy Ltd (https://www.agl.com.au/) is an Australian listed public company involved in both the generation and retailing of electricity and gas for residential and commercial use. AGL Energy generates energy from power stations that use thermal power, natural gas, wind power, hydroelectricity, solar energy, gas storage and coal seam gas sources. AGL has approximately 3.6 million residential and business customer accounts across New South Wales, Victoria, South Australia, and Queensland. AGL entered the residential and commercial gas market in Western Australia in July 2017.
Background:
AGL invested $300 million in a Customer Experience Transformation (CXT) program that enhanced their digital capability and platforms, and deliver an industry leading digital experience for customers.
Client Objective:
AGL's objective was to shape the future of energy by earning their customer's trust, advocacy and loyalty, and building a world leading experience. AGL's program was led by the following customer principles:
Put their customers first
Make sense of data
Engage with meaning
Usher our customers into the future of energy
Seven Consulting Solution:
The Seven Consulting team was engaged to realign an existing Portfolio Office (Tribe Services) towards SAFe Lean Agile Portfolio Management principals as well as perform the 2IC role for the General Manager Transformation.
Seven Consulting provided Tribe Services capability to deliver core Agile lean portfolio office disciplines to deliver:
Improved governance reporting in the following areas: Portfolio Kanban, Benefits Management and key metrics monitoring
Portfolio Management leadership through regular informal and formal communication. Values such as Transparency  and One Team Approach to delivery
Portfolio alignment to business strategy and funding allocation based on a prioritised backlog
Client Outcome:
The CXT Transformation Program was completed in June 2019 and delivered outcomes under three core themes – Foundation; Digital Adoption and Signature Moments (solutions to engage and delight customers). Under these core themes the program delivered:
Foundation
Online app capacity uplift
Customer Experience platforms
SAP Performance uplift
Digital Adoption
New Look and Feel experience
MyAccount online account management application
New AGL mobile app
Webchat
Signature Moments
EasyMove – online move experience
One Touch Pay – simpler online payment options
Self-service meter read
Energy Insights
Single Sign On