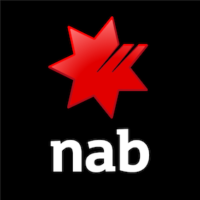 National Australia Bank Transformation (MLC Separation)
Client Profile:
MLC is a subsidiary of NAB group, specialising in Wealth Management and Insurance with $56bn in funds/assets under management (FUM).
In 2015, NAB entered into an agreement to sell 80% of its MLC insurance business to Nippon Life for a landmark deal valued at $2.4bn (AUD). Nippon Life is Japan's largest insurance provider with revenues in excess of $70bn (AUD) and $810bn in FUM.
The sale required the establishment of a new organisation, MLC Life, and the separation of the new legal entity from NAB's commercial and technical arrangements.
Background:
The NAB Wealth Transformation Program was established in 2015 to prepare and deliver the activities to: establish the new insurance business, deliver an improved NAB Superannuation and Investments business; provide transition services to support the new insurance business post Day 1; establish required business partnerships through various agreements; execute changes required for people, process and technology; and meet the conditions precedent and obligations in the sale contract.
The NAB Wealth Transformation Program comprised:
1. Five vertical delivery programs:
• Successor Funds Transfer (SFT)
• NAB Transition
• MLC Life Creation
• NAB Business Partnering
• Create the Future
2. Nine horizontal enabling functions including Technology, People, Finance & Tax, Management Assurance, Risk and Compliance, Procurement, Legal, Customer, and Operations
3. The Transformation Hub Office provided Delivery Consulting Services, Governance, Program Administration and Program Assurance.
Seven was engaged to provide several consultants within the program.
Client Objective:
The requirement for the program is to ensure that MLC Life sale was completed on Day 1 and ongoing successful completion of required activities until the program end date of Day 2.
Seven Consulting Solution:
Seven Consulting provided the following resources in the program:
Paul Macken, Program Director; During the program, Paul managed 4 key initiatives reporting to the NAB Wealth Executive Leadership Team or NAB Wealth Transformation Program Board. All 4 initiatives operated to an Agile delivery model, while still meeting more traditional reporting and governance requirements.
As part of the People stream, Paul managed the remediation of NABs HR systems to reflect the restructure of NAB Wealth from a Retail and Corporate structures to Super and Insurance, meeting the first of the deal condition precedents of formally identifying 806 staff to move to Nippon Life.
As part of the People stream, Paul managed delivery of 400 pieces of communication to announce the purchase of MLC Life by Nippon life to the market, analysts, press, and included the briefing of all 4500 NAB Wealth Staff.
In the SFT delivery program, Paul delivered an attested contingency plan to support a possible no-go on the successor fund transfer (SFT) to remove non-insurance assets from the insurance business. This was in response to issues raised by both ASIC and the MLC Trustees. In addition, Paul delivered a move of the go / no-go decision date from 22 days prior to the SFT date to 3 days prior, enabling the SFT program to resolve issues and achieve a go decision.
As a result of the SFT Paul managed the production 500 Superannuation and Insurance product disclosure documents, all previously not disclosed. This included review and approval by ASIC directly for the first time, notification to the 1.2 million customers over a six-month period to avoid ASIC action.
Caroline Kerridge, Program Manager; Caroline was engaged in 2 roles related to the program.
Caroline undertook an impact assessment on the NAB Wealth Project Portfolio to ascertain which projects needed to be stopped, rescoped or delayed because of the NAB Wealth Transformation. For those projects requiring rescoping, Caroline worked with the Transformation team and the BAU projects to re-define the business cases accordingly.
As part of the Transformation Hub, Caroline was the Delivery Assurance manager providing independent assessment, insight and advice to assist the projects and programs to deliver the desired outcomes. This included plan challenge reviews, set up for success reviews, ongoing monitoring, deep dive assessments, milestone reviews and completing PIRs. Caroline's work contributed to the final Board Paper for MLC Separation Criteria and Readiness Assurance (authored by Risk and Assurance) which recommended that the Sub-Committee recommend that the NAB Board proceed with the MLC Separation.
Hoang Cat, Senior Project Manager; Hoang was engaged as Project Manager in the Procurement stream responsible for procurement activities and migration of all key third party contracts from NAB to the new legal entity, MLC Life Insurance. Hoang managed multiple stakeholders and was successful in resolving project issues, mitigating risks, and transitioning $41m in business-critical contracts on schedule by Day 1.
Bhagy Nainar, Master Scheduler; Bhagy provided scheduling and project co-ordination services for the SFT program.
Younes Ibrahim, Master Scheduler; Younes provided scheduling services for the MLC Life Creation program.
Client Outcome:
Seven's team contributed to the completion of several of the conditions precedent, namely the completion of the SFT by 30 June 2016; ensuring all key personnel and workforce offers for MLCL were in place on Day 1; and ensuring operational readiness activities were completed and assured by Day 1. This resulted in the program meeting all required conditions precedent and contractual obligation to allow the sale of MLC Life to Nippon Life be completed on Day 1 as planned.