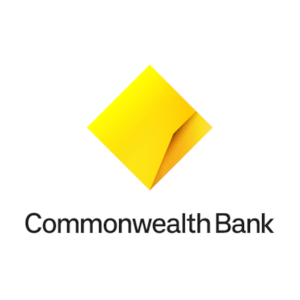 CommInsure – Apollo Program
Client Profile:
CommInsure is the insurance arm of the Commonwealth Bank of Australia (www.commbank.com.au), which is one of Australia's four leading banks. CBA provides a broad range of integrated financial services to the retail, business and institutional banking sectors. CBA is one of the largest listed companies on the Australian Stock Exchange and is included in the Morgan Stanley Capital Global Index.
Background:
In 2007, new superannuation regulations allowed preserved super funds to be used to pay life insurance and income protection insurance premiums for individual policies. By 2010 CommInsure was the only major insurer that was not offering the super payment feature in the market. A project had been established in 2009 to launch this product offering but had failed to deliver to expectations and as a consequence Seven Consulting was commissioned to perform a project health check and make recommendations for a recovery plan. Subsequently the consultant who led the assignment from Seven Consulting was appointed to lead the recovery plan.
Client Objective:
Comminsure's primary objective was to launch a fully serviced product offering that maintained its position as the leading life insurer in the Australian market, at a cost that met ROI and NPV targets and in a time frame that restored confidence amongst advisers.
Seven Consulting Solution:
After a review of project artefacts, attendance at routine project meetings and interviews with nineteen key stakeholders/project team members, Seven Consulting recommended that;
All work on the project should be stopped until a comprehensive 'go to green' plan could be established.
The project scope should be narrowed and a staged release strategy adopted in place of the single release.
The project be re-prioritised and resourced to reflect its strategic importance.
Three weeks after the report was presented to executive members of the Project Steering Group, Seven Consulting took over responsibility for the successful delivery of the re-structured Apollo program. The appointment coincided with a new Executive Sponsor being assigned and it was the strength of the partnership formed between the new Executive Sponsor and the Program Director that enabled a successful outcome. The guiding principles that were applied included;
'One team' – within which all parties operated by removing parochial influences and instead focused on a common goal without any 'blame' culture
Delivery – deliverables were defined down to granular levels of detail and the leadership team met daily to ensure every target date was achieved
Transparency – information was made publicly available to all team members and stakeholders. Issues that had the potential to derail the project were communicated through the governance bodies as soon as known
Leadership – roles and responsibilities were defined to align with the appropriate accountability, delegated authority and competency to get the job done. Leaders were encouraged to be personally committed.
Client Outcome:
Apollo Release 1 (new product release across Australia) was delivered to the market on the 11th October 2010, 4 months earlier than the previous schedule.
---
The overall project spend came within the funding limits set by the Finance and Corporate Strategy team.
---
Elements of the more agile project management approach adopted by the Seven Consulting Program Director were absorbed within CommInsure's Project Management methodology.
---
A permanent CommInsure Project Manager was assigned to take on the responsibility for completing the project once everything was operating in steady state and according to plan, following a 4 week transition period.
---
The Apollo program provided the following benefits for Comminsure;
Delivered competitive product and service capabilities to the market; • Restored market confidence and brand reputation
Restored executive confidence in Comminsure's ability to successfully deliver projects
Restored morale, self-esteem and job satisfaction amongst project team members and support staff
Introduced new PM techniques and an improved project management capability
Reinforced collaboration between CommInsure and its Technology partners.
---
"the most outstanding 'come from behind' victory that any of us will ever experience in our careers, thanks to effective teamwork, personal commitment and strong leadership".
– Tim Browne, General Manager, Retail Advice and Apollo Project Sponsor