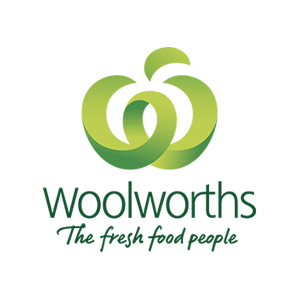 Woolworths Limited
Business Technology Services Governance
Client Profile:
Woolworths Limited is a major Australian company (Revenue A$59.56Bn and Profit A$2.26Bn in 2013 with approximately 202,000 employees) with extensive retail interests throughout Australia and New Zealand. It is the largest retail company in Australia and New Zealand by market capitalisation and sales, the largest food retailer in Australia, and the 2nd largest in New Zealand. In addition, Woolworths Limited is the largest takeaway liquor retailer in Australia, the largest hotel and gaming poker machine operator in Australia, and was the 17th largest retailer in the world in 2011.
Woolworths Limited operates the following brands: Supermarkets (Woolworths, Thomas Dux, Food For Less, Flemings, Countdown (NZ)), Petrol (Caltex Woolworths), Liquor (BWS, Dan Murphy's), General Merchandise (Big W), Home Improvements (Masters).
Background:
Governance in Woolworths and more specifically in Business Technology Services (BTS) had followed the cycle of moving between a strong centralised PMO capability that was over-governing to a disseminated, non-standardised level of governance that yielded specific challenges:
PMO and PM Capability Challenges. As a result of the conscious reduction and decentralisation of BTS PMO capability and capacity and an increase in complexity of the governance landscape, BTS was challenged to meet its Governance obligations.
Provide accurate information for gateway funding. With the introduction of Business Enablers Steering Committee (BESC) in Q4 2013, BTS struggled to provide timely, high quality information.
No consistent and accurate view of the BTS Portfolio. Thus no ability to manage at a macro level the priority, risk, implications, dependency or resource contention.
No clear definition of roles and responsibilities. And as a result, a minimal level of accountability and responsibility.
Client Objective:
The outcomes BTS were looking for:
Simplified, effective & efficient governance – "light and right." Reducing the multiple and disparate governance forums and processes, creating clear accountability and context, an integrated landscape with an understanding of the inter-dependencies.
A consolidated & accurate BTS Project Portfolio view. A single, accurate view that would enable the BTS Leadership Team to understand and manage its $250m+ portfolio of projects and programs.
Development of the BTS Project Management and Governance capabilities. Training, mentoring, induction programs, career mapping and career development.
Seven Consulting Solution:
During the 3.5 months at Woolworths, Seven Consulting:
Documented and substantiated the key governance concerns raised by the key stakeholders by reviewing and assessing the current BTS portfolio management and IT governance landscape.
Created a recommended future state governance framework, process and artefacts that addresses the concerns and met the stated objectives
Developed the roadmap required to get to the recommended future state from the current state.
Reviewed, recommended improvements and implemented improvements to the governance processes for BTS Steering Committee and BESC (the Business Enablement Steering Committee that BTS reported to):

Reviewed and improved the Charter of the BTS SC meeting to move from solely focusing on financial governance to include operational and strategic governance.
Reviewed and improved the Charter of the BTS Review meeting that traditionally focused on improving quality of submissions to getting key IT functions to review and endorse submissions to BTS SC.
Reviewed the BTS and Woolworths Financial Governance(various charters, DOA, Capital Investment Review) and recommended improvements. Proposed processes for allocating and managing Seed Funding for Concept Development and successfully obtained management and BTS Finance endorsement to implement.
Proposed and received endorsement for a Light Governance option for Agile delivery.

Updated the Woolworths framework to reflect improvements.
Supported the BTS management team to implement the recommendations to improve portfolio governance. Managed the delivery of a first pass of the BTS portfolio view.
Reviewed the incumbent PM and PMO resources' competency/capability in terms of delivering effective governance, documented the challenges, developed the training material, delivered the training, coached potential trainers, and put in place support for the PM and PMO resources.
Prepared material to effect a seamless handover to newly recruited permanent hires to the roles identified by the end state governance framework.
Supported delivery of current day-to-day governance
Managed and executed the change management and communication effort to support the changes that were being made.
Chaired the BTS Steering Committee and represented BTS at BESC.
Developed positive working relationships between BTS and Group Retail Services' PMO teams and collaborated with them to effect changes.
Executed the handover to the new Head of the PMO.
Mapped out the beginnings of a plan for the next phase – ran Governance brainstorming sessions and documented the outcomes. Determined the high level objectives and drafted a roadmap.
Client Outcome:
Clear mapping and simplification of the governance processes and a better understanding of context and timing requirements. Endorsed proposals to address shortcomings or identified missing elements.
Short term challenges addressed ensuring BTS were able to meet their governance obligations at both BTS SC and BESC. Substantial quality and timeliness improvements.
A portfolio view of the BTS project portfolio, and guidelines on how to effectively manage the portfolio.
Clear definition of roles and responsibilities, and metrics and reporting to track progress.
An uplift in the PM and PMO competency.