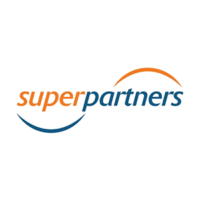 Superpartners – SuperStream eContributions Phase II Program
Client Profile:
Superpartners is a superannuation fund administrator for some of the largest Industry Superannuation funds in Australia with a combined responsibility for over 5 Million members. Superpartners provides the core registry to these funds and processes member contributions, rollovers and pensions. Superpartners has over 1000 operational staff who provide those administration services.
Background:
The eContributions Phase II Program was set up to make Superpartners, it's client Funds and their default employers compliant with the 'SuperStream' package of measures in the Government's Stronger Super Legislation. The Program was set up to build on the solution developed under the eContributions Phase I Program which delivered integration with an industry Clearing House solution and SuperStream gateway network.
Client Objective:
To ensure compliance dates were met for Superpartners and their client funds.
To build on the existing SuperStream solution delivered in the eContributions Phase I Program and make it sustainable at volume with no FTE impact.
Reduced manual handling of cheques and paper contribution advices as contributions move online.
Reduced manual data input as employers are moved from paper contribution advices to SuperStream channels.
Improved straight-through processing rates from better validations of contribution data before receipt into the core registry system.
Provide the ability to process large volumes of Superstream compliant contributions, through improved error handling and increased automation.
To provide compliance breach reporting for contributions and rollovers and sufficient reporting for operations to sustainably run the business.
Seven Consulting Solution:
Superpartners needed a program management team with the skills and experience to deliver a program of this scale and complexity. Seven Consulting provided a Program Director, PMO Manager and Senior Project Manager to manage and direct the program on behalf of Superpartners. The program team peaked at over 70 resources, made up predominantly of Superpartners staff and external contractors. The Seven Consulting Program Director reported to the Superpartners CEO and chaired the Program Steering Committee consisting of senior executives from within Superpartners and the client funds.
Client Outcome:
The eContributions Phase II Program has enabled compliance to be achieved sustainably as volumes grow to full production levels. It also delivered compliance reporting and other compliance obligations clarified by the ATO during the program's duration.