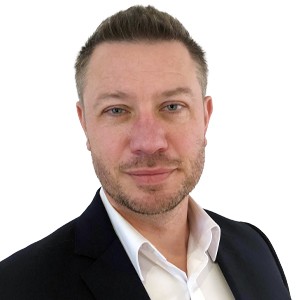 Anders Madsen
Program Manager
---
Areas Of Expertise:
Process Optimization and Continuous Improvement
Project and Program Governance
Stakeholder Management
---
Education:
Master's degree in Business Management, University of Aarhus, Denmark
---
About Anders Madsen
Anders Madsen is a Senior Manager delivering customer outcomes in ICT Project/Program Delivery and Service Management. He has extensive experience working with customers across Government, Financial Services and Technology Companies.
---
What Anders brings
Rigorous Analytical ability and process improvement skills.
Demonstrated success in Continuous Improvement and Customer Success.
Proven ability to develop and implement solutions to complex business problems.
Commitment to customer outcomes/benefits and building productive stakeholder relationships.
---
Key Clients:
Future Fund
Ambulance Victoria
Telstra
Tasmanian Government
Victorian Government
ANZ Bank
Openet Telecom
AXA Insurance
---
Key Achievements:
As Program Manager at Future Fund, Anders oversaw the implementation of a SaaS based Data Governance and Data Quality Management solution. The solution provides enterprise-wide Data Governance and Quality Management in a truly data driven organisation. The $3M program delivered Governance functionality for Business and Technical Data Assets including lineage, ownership and maturity scoring and automated reconciliation and certification of business-critical transaction data. This was delivered in nine months using Agile Methodology by a team of 19 located in the US, India, and Melbourne.
---
As Senior Program Manager for Ambulance Victoria, Anders successfully managed the delivery of the Ambulance Victoria's (AV) Enterprise Data Analytics Platform and a Real-Time decision support web application on an Azure SaaS platform. He took over and led the recovery of this $9M program returning the red program to green in three months. Anders was accountable for Scope, Schedule, Financials, Technical Deliverables, Intellectual Property and Organisational Change Management. Managing a team of 4 with an overall program team of up to 30 people from three main vendors operating under a coordinated combination of waterfall and Agile/DevOps methodology. He successfully delivered a Data Lineage Solution (Data flow scanning) to support AV's Master Data Management and Data Governance which will support the AV Data Analytics Platform.
---
As Portfolio Manager at Telstra, Anders was accountable for the delivery of Telstra's project and program responsibilities on a portfolio of VIC and TAS Government customers including Emergency Services, VicRoads, Education and Health. He owned the overall Governance of Project/Program Delivery of the portfolio consisting of between 50-70 projects and programs with a mix of Agile and Waterfall with budgets ranging from $10K to $60M. He completed the Tasmanian Government Local Area Network Implementation into Department of Health. This involved changing the network environment for major hospitals including ICU and patient wards covering app 15,000 ports at time of completion with a total Contract Value $46.1M. Anders also delivered the Regional Managed Radio Network Upgrade for Emergency Management Victoria. This radio service is used by CFA, SES, Victoria Police and Corrections Victoria and operates app 15,000 digital radios which were upgraded as part of the program. The deployment had a budget in excess of $60M and included the integration of a customised ServiceNow platform with a customer facing network monitoring platform to satisfy Agency Needs and Regulations.
---
As Head of Delivery at Telstra, Anders owned and managed all of Telstra's contractual obligations and continuous improvement including responsibility for Service Management and Project/Program Delivery, Contract Management, and the financial performance (P&L) and Staff Management of 10 Service Delivery Managers. He led the completion of the Tasmanian Government Unified Communications Solution (Connect-Unify) to app 16,000 telecommunications devices across the TAS Government including Hospitals and other Emergency Agencies requiring high levels of customer anxiety to be managed. This included customisation of a Service Management platform and Integration of various legacy Queue Management Systems. Overall labour budget $2M. Anders also executed the Go to Green Service Improvement Plan for Networking Tasmania (Managed Core and Remote Site Network) returning performance to contractual levels and restoring faith with the customer. This service provides the majority of the Tasmanian Government's network services and is worth $30M p.a.
---
As Portfolio Manager at Telstra, Anders was responsible for the Engagement/Portfolio Management and Governance of all project activity in the Account Portfolio consisting of ANZ Bank and Medibank. Previously key Cloud and Contact Centre customers like AGL, and Sensis. He performed Pre-Sales and Business Development activities and P&L management. He successfully delivered the ANZ Bank ATM Infrastructure Program ten months ahead of schedule and $200K under budget whilst achieving a 93% success rate on scheduled installs. This achieved significant savings in customer project cost and covered approx. 1,700 ATMs across Australia at a rate of 10-15 sites per day.
---
As Program Lead for SingTel – Optus, Anders managed all BAU Project Delivery Activity including Complex MAC's AKA Non-Standard Service Requests into ANZ Bank. The total value of inflight program activity was $15M+ and Line management of up to 10 FTEs. Anders implemented tracking and status reporting for the program covering on average 25 live projects with varying dependencies and 100+ Non-Standard Service Requests for the portfolio. He successfully led the Design and Implementation of a Quality Management and Governance Framework for the end-to-end project lifecycle on all projects on the account. This provided improved cycle times by virtually eliminating rework, increased customer satisfaction and service stability as well as Revenue Assurance. This was achieved by a dynamic Gating Process which provided evidence-based hand offs between owners.
---
s Program/Delivery Manager at Openet Telecom, Anders was responsible for the Program Management of the Software Program for near real time Charging and Mediation Platforms using elements of Agile and Kanban Methodology. He managed the Contracts and P&Ls ($5M+, 41% margin), and was overall responsible for the Professional Services part of RFP's, with a line management of 18 FTEs. Anders was part of securing the first customer in Japan for Openet by leading the Statement of Work negotiations for Professional Services with Softbank in Tokyo to successful closure worth approx. $500K.
---
As Head of Delivery at Orange Business Services, Anders lead the delivery of the APAC Scope of Global Telco Outsourcing Agreement with AXA Insurance. He was accountable for all post sales matters including Service Delivery and P&L. Anders managed a Delivery Team (7 Staff based on Melbourne, Singapore, and Tokyo). Annual revenue approximately $14M. He identified where a consolidation of subcontractors could turn gross margin from -3% to +15% by building the first P&L for the contract. Anders wrote the decision-making Business Case and played a major role in the negotiations that led to the rejection of a change of Voice carrier and instead achieved an app 20% Total Cost of Ownership reduction from the incumbent carrier.
---
As Program Manager at Orange Business Services, Anders was responsible for the process improvement and integrated system enhancements across the customer order workflow worldwide, i.e., order capture, provisioning/delivery, invoicing, and cash collections including related areas. He Led the design, development, and deployment for HW Resale Order to Bill Process for US$300M p.a. business. This included integration of several Oracle Moules and transitioning the purchasing and billing functions to a 17 FTE Team in India working shifts. Anders Identified and resolved a revenue leakage problem from unbilled shipping cost. Customer agreed to USD3.2M settlement of unexpected revenue. This was done by developing a scenario-based pricing process which the customer accepted for invoicing purposes.
---
Other Team Members
Declan Boylan

General

2020-01-15T02:30:38+11:00

Gareth James

General

2021-01-19T11:29:58+11:00

Connie McKeage

Julius

2021-03-09T10:14:51+11:00

Michael Blomfield

Julius

2023-02-14T10:26:26+11:00

Temre Green

Julius

2022-11-23T10:52:41+11:00

Mike Stockley

Julius

2022-08-30T12:56:19+11:00

Julie Laoit

Julius

2022-07-19T09:10:59+11:00

Rob Thomsett

General

2023-01-31T17:26:36+11:00

Louise Ford

General

2020-01-15T03:08:18+11:00

Aaron Simonsen

Julius

2022-08-30T11:02:06+11:00

Alan Alehashemi

Julius

2022-07-19T09:07:40+11:00

Alex Jahan

Julius

2022-12-13T10:15:47+11:00

Alex Massie

General

2023-05-09T15:42:17+11:00

Alexander Rivkin

Julius

2023-03-28T15:40:59+11:00

Alexandra Marie Tan

Julius

2023-07-20T17:43:15+11:00

Ali Pahlavan

General

2023-08-03T11:39:33+11:00

Alisdair Brown

Julius

2022-08-30T09:51:38+11:00

Amanda Walker

Julius

2023-06-06T11:10:57+11:00

Anders Madsen

Julius

2022-08-02T17:55:11+11:00

Andrew Cheesman

Julius

2022-08-09T12:17:42+11:00

Andrew Coley

Julius

2021-12-21T12:36:47+11:00

Anish Joshi

Julius

2023-04-04T15:04:09+11:00

Ann Mica Mae Lim

Julius

2023-05-11T14:08:40+11:00

Anna Linfield-Kent

Julius

2023-03-14T16:25:51+11:00

Andrew Marshall

Julius

2023-08-29T14:02:36+11:00

Audrey Teh

Julius

2023-06-13T10:54:02+11:00

Barbara Read

General

2023-04-27T09:42:19+11:00

Bhavna Gupta

Julius

2023-08-25T16:07:45+11:00

Benn Salier

Julius

2021-07-06T13:45:00+11:00

Bita Bagheri

General

2023-08-02T22:15:49+11:00

Blake Dahlen

Julius

2023-07-20T13:58:11+11:00

Callum Dodd

Julius

2022-11-23T11:00:39+11:00

Caroline Lees

Julius

2023-01-17T10:29:22+11:00

Cathy Baldwin

General

2021-01-19T16:55:52+11:00

Chris Sykes

General

2022-05-26T12:50:02+11:00

Callum Barker

Julius

2023-09-15T10:54:00+11:00

Dave Rider

Julius

2022-02-04T01:57:49+11:00

David Johnson

General

2023-06-13T11:44:41+11:00

David Mansfield

Julius

2023-02-14T10:37:32+11:00

Deanna Edwards

Julius

2023-03-28T15:46:04+11:00

Derek Oldham

Julius

2023-05-09T15:38:58+11:00

Elise Kellond-Knight

Julius

2019-07-04T22:47:54+11:00

Eliza Johnson

Julius

2023-07-20T12:18:49+11:00

Ellen Misador

Julius

2023-07-20T15:42:42+11:00

Eugene O'Connell

Julius

2022-03-22T16:14:36+11:00

Fritzie Ligeralde

Julius

2021-08-17T15:41:14+11:00

Gilbert Wong

Julius

2023-09-28T10:05:22+11:00

Guru Swaminathan

General

2023-05-26T16:16:29+11:00

Hardik Lakhani

Julius

2022-03-08T16:33:18+11:00

Hayley Weir

Julius

2023-08-29T14:56:54+11:00

Helen Argitis

Julius

2022-05-26T12:13:35+11:00

Inggrid Yapari

Julius

2023-09-05T14:17:37+11:00

Ian Salvador

Julius

2022-06-14T17:51:51+11:00

Ian Thomson

Julius

2023-06-13T10:25:34+11:00

Jerry Cobb

General

2022-06-28T15:49:32+11:00

Joanna Carlos

Julius

2022-02-15T17:48:05+11:00

Jochebed Diaz

General

2023-07-27T15:46:01+11:00

Johaimah Garrido

Julius

2021-03-16T10:08:35+11:00

John Middlemist

Julius

2023-07-13T11:20:18+11:00

Jovilyn Magtoto

Julius

2022-08-02T13:27:08+11:00

Julia Nicole Justo

Julius

2023-02-23T08:34:34+11:00

Julius Labalan

Julius

2023-09-19T11:03:24+11:00

Katherine Whiteside

General

2022-11-30T17:42:36+11:00

Kunal Parikh

Julius

2022-01-25T11:49:10+11:00

Lauren Grouse

Julius

2023-06-15T15:40:06+11:00

Louigi Gardiola

Julius

2023-02-23T08:31:20+11:00

Louise White

General

2021-05-11T16:20:05+11:00

Maddison Schmid

Julius

2023-05-11T09:35:43+11:00

Mariam Kohani

Julius

2022-07-19T09:57:04+11:00

Marian Joyce Makalintal

Julius

2023-06-21T10:48:28+11:00

Marianne Dinsay

Julius

2023-02-23T08:32:42+11:00

Mark McAdam

General

2023-05-03T12:09:06+11:00

Mark Millen

Julius

2022-08-30T12:47:06+11:00

Matthew Knight

Julius

2023-02-23T08:32:48+11:00

Melanie Northrop

Julius

2023-01-31T17:06:41+11:00

Melody Framp

Julius

2023-06-13T11:17:39+11:00

Melody Tuazon

Julius

2023-05-09T15:59:40+11:00

Michael Bryant

General

2022-08-09T11:38:32+11:00

Mohammad Ramezani

General

2022-07-13T16:18:36+11:00

Nadja Schulze

Julius

2023-07-13T13:05:06+11:00

Nevil Cope

General

2022-08-30T14:24:26+11:00

Niall Burke

Julius

2022-10-11T13:16:07+11:00

Nick Rodwell

Julius

2023-06-13T10:21:33+11:00

Nicole Hatten

Julius

2023-07-04T16:34:47+11:00

Ninia Ortile

Julius

2022-10-11T14:26:40+11:00

Pablo Andres Cordova Baya

Julius

2023-06-21T10:48:54+11:00

Parastoo Mousavi

Julius

2022-12-13T10:24:00+11:00

Paul Kirschner

General

2022-02-04T02:26:06+11:00

Peter Boylan

General

2023-03-14T16:22:42+11:00

Peter Philpott

General

2022-11-08T10:05:47+11:00

Rachel Low

Julius

2023-09-18T12:34:26+11:00

Rahul Kaushal

Julius

2023-08-03T10:44:21+11:00

Rajiv Boddupalli

Julius

2022-12-13T09:44:21+11:00

Robert Caminiti

General

2020-10-07T04:02:43+11:00

Robert Crossman

General

2022-03-08T14:18:21+11:00

Rohini Verma

Julius

2021-04-13T12:23:02+11:00

Rohit Satija

Julius

2023-08-29T15:13:11+11:00

Roxane Montierro

Julius

2020-12-15T06:30:55+11:00

Sanjay Narayan

Julius

2023-02-14T11:09:04+11:00

Saurabh Kundi

Julius

2023-02-23T08:26:14+11:00

Shiraan Fernando

Julius

2023-03-14T15:07:49+11:00

Shruthi Srinivas

Julius

2023-08-25T12:02:31+11:00

Sreekanth Badam

Julius

2022-11-09T17:14:36+11:00

Stephen Curtis

Julius

2023-05-30T09:22:30+11:00

Simon Chrétien

Julius

2023-09-15T11:40:55+11:00

Tameka Yallop

General

2023-08-29T16:34:12+11:00

Tanvi Mahajan

Julius

2023-03-28T15:21:57+11:00

Thuc Linh Nguyen Phan

Julius

2023-05-30T09:39:47+11:00

Tony Calusic

Julius

2022-08-01T16:52:17+11:00

Vanessa Vella

General

2021-12-14T12:11:12+11:00

Vergil De Leon

Julius

2023-09-11T10:53:30+11:00

Winona Astian Thian

Julius

2023-02-23T08:34:19+11:00

Yanmin Chen

Julius

2023-09-28T10:13:11+11:00

Zach Barnetby

Julius

2023-06-16T17:32:20+11:00