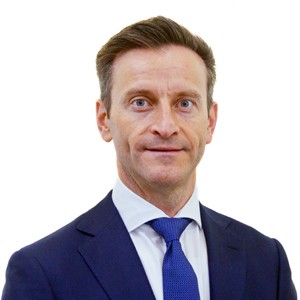 Stephen Curtis
Program Manager
---
Areas Of Expertise:
Project Management
Business Consulting
Cards and Payments technologies
SDLC
IT Infrastructure
Transformation
Change Management
---
Education:
Certified SAFe® 5 Agilist – Scaled Agile
Agile Project Management – Mindavation
Bachelor of Business (Electronic Commerce) – Charles Sturt University
---
About Stephen Curtis
Stephen has over 20 years of combined experience in the delivery of complex customer-focused software and critical IT infrastructure projects in highly regulated environments. He joined Seven Consulting's Sydney team in March 2021. With a strong focus on project delivery within the financial services industry, Stephen has developed a disciplined approach to project management utilising a mix of traditional and agile methodologies. 
---
What Stephen brings
End-to-end delivery of mission-critical IT and business operations-based initiatives.
Control of the Software Development Life Cycle.
Formation and support of high-performing teams.
Effective senior stakeholder engagement and communication skills.
Vendor and contract management.
---
Key Clients:
AMP Limited
Vault Cloud
Cuscal Limited
Indue Limited
IP Payments
Westpac Banking Group
St George Bank
National Australia Bank (NAB)
---
Key Achievements:
As Program Manager at AMP, Stephen led a critical Network Transformation (NetX) program to deliver a simpler and more reliable network across the group. With a team of more than 30 IT and Operational resources, in an 18-month period refreshed over 40 domestic and international sites, while decommissioning costly legacy data centre infrastructure and telecommunications. The program delivered a technical replacement VPN and managed the organisational change plan to embed a new way for employees to connect securely into the AMP network. Stephen was responsible for delivery of a new Operating Model and a Network Operations team to provide monitoring and support for the network. The program closed successfully at the end of 2022 within budget while delivering a 5 year benefits plan of over $20 million.
---
As Senior Project Manager at Vault Cloud, Stephen led a project to deliver a quality uplift to support operational change management submissions being presented to CAB and the subsequent implementation activities to deliver the approved changes into Production. Given the high-risk nature of the business, Stephen provided support and guidance around risk identification and mitigation, key artefacts including implementation planning, run sheets, test planning and execution, all of which improved the success rate of executive approval as well as the reduction in production impact as a result of change.
---
As Senior Project Manager at Cuscal, Stephen led the development of the business case for the Switch replacement program, to secure $12 million of funding for the delivery of this strategic two-year program. Stephen was responsible for management of key vendor relationships for switching applications, card schemes, cloud environment build automation, offshore resourcing and other external payment switching SMEs. Stephen developed the end-to-end project schedule for the delivery of the Switch replacement program, including the technical build, IT Operations / Service Delivery change management, client engagement and migration planning. Stephen was also responsible for all program streams with accountability for financial management, risk and issues management, resource management, program governance and reporting in alignment with the PMO practice and standards. With the CIO as Project Sponsor, Stephen was responsible for providing program-level reporting to the Executive Steering Committee.
---
As Senior Project Manager at Indue, Stephen was responsible for the end-to-end rollout of the Commonwealth Government's Cashless Debit Card program (also known as 'Healthy Welfare Card'). Stephen managed all program work streams including key stakeholder management, vendor management, platform development, mobile application development, finance, operations, legal & compliance, training, fraud, analytics, marketing, and trial location logistics. Stephen was also responsible for the establishment of a call centre and associated systems, processes, and procedures to support BAU operations across Indue (as the program operator) and the Department of Human Services (policy owner / on-site cardholder support). With a cross-functional team of 60 resources, the Visa Debit card program launched successfully both on time and to budget.
---
As Business Solutions Manager for IP Payments, Stephen was responsible for delivery of all project elements from solution design, development, testing and transition to supporting teams for on-going management. Stephen executed customer workshops, regular project meetings and internal scrums and developed risk mitigation and change management plans. Stephen was responsible for coordination of technical, network operations and business stakeholders as well as fiscal responsibilities to maintain project profitability.
---
As Senior Manager at Westpac for the Breakthrough Program, Stephen was responsible for four key streams of work to improve efficiency and increase capacity of the frontline business bankers to spend more time with customers and conduct more targeted conversations. Supported by a team of business analysts, Stephen conducted workshops and developed businesses cases to ensure alignment of program objectives, created initiative solutions for approval by stakeholders, piloted solutions in key areas to allow for refinements and to test potential impacts and acceptance levels in metro / regional areas and implemented and embedded initiative solutions to form part of business-as-usual while using strict internal project methodologies.
---
As Consultant for Strategy and Operations – Working Capital Services, Institutional & Business Bank – at St George Bank, Stephen re-engineered and implemented processes relating to the extraction and reporting of sales and performance data from Group Data Warehouses to minimise risks and improve efficiency associated with manual data handling. Stephen initiated and executed a project to improve Knowledge Management practices resulting in the deployment of a web-based application across the group nationally to manage internal documentation, processes and procedures, reporting and provide a platform for project collaboration. He played a key role as a steering committee member to drive people development, training initiatives and coaching of 'high performers' and was engaged by the Working Capital Services Leadership Team in the development of business strategies.
---
As Consultant – Transaction Banking, Institutional & Business Bank at St George, Stephen managed change activities resulting from the redesign of processes and procedures aimed to improve productivity and staff engagement levels across the corporate customer service teams. Stephen implemented a strategy for the formation of a sales implementation team, including fiscal management, staff recruitment and team engagement methodology development and communication and acted as a mentor for project teams in the use of project management disciplines, process re-engineering and change management activities. Stephen provided visibility to the senior management team across strategic initiatives through the development of high-level business cases.
---
As Senior Project & Change Lead for NAB, Stephen successfully managed the migration of the Tabcorp group of businesses, including three casinos, to NAB.
---
As Implementation Manager, eBusiness & Transaction Solutions for NAB, Stephen managed the implementation and migration process for new and existing 'Major Client Group' clients, utilising PMBoK methodology. Stephen project managed all aspects of client implementations including scoping, planning and coordination of business requirements, product delivery, change management and training. Stephen was pivotal in developing, documenting, and training of processes and procedures for this new transaction banking business unit.
---
Other Team Members
Declan Boylan

General

2020-01-15T02:30:38+11:00

Gareth James

General

2021-01-19T11:29:58+11:00

Connie McKeage

Julius

2021-03-09T10:14:51+11:00

Michael Blomfield

Julius

2023-02-14T10:26:26+11:00

Temre Green

Julius

2022-11-23T10:52:41+11:00

Mike Stockley

Julius

2022-08-30T12:56:19+11:00

Julie Laoit

Julius

2022-07-19T09:10:59+11:00

Rob Thomsett

General

2023-01-31T17:26:36+11:00

Louise Ford

General

2020-01-15T03:08:18+11:00

Aaron Simonsen

Julius

2023-11-13T23:52:10+11:00

Alan Alehashemi

Julius

2022-07-19T09:07:40+11:00

Alex Jahan

Julius

2023-11-14T12:14:04+11:00

Alex Massie

General

2023-11-14T12:25:43+11:00

Alexander Rivkin

Julius

2023-11-14T00:06:50+11:00

Alexandra Marie Tan

Julius

2023-07-20T17:43:15+11:00

Ali Pahlavan

General

2023-11-14T00:19:34+11:00

Alisdair Brown

Julius

2022-08-30T09:51:38+11:00

Amanda Walker

Julius

2023-11-14T12:09:46+11:00

Andrew Cheesman

Julius

2022-08-09T12:17:42+11:00

Anna Linfield-Kent

Julius

2023-11-14T11:45:20+11:00

Andrew Marshall

Julius

2023-08-29T14:02:36+11:00

Audrey Teh

Julius

2023-11-14T01:03:53+11:00

Barbara Read

General

2023-11-13T23:44:22+11:00

Bhavna Gupta

Julius

2023-11-30T01:43:24+11:00

Benn Salier

Julius

2023-10-17T17:16:47+11:00

Bita Bagheri

General

2023-08-02T22:15:49+11:00

Blake Dahlen

Julius

2023-07-20T13:58:11+11:00

Caroline Lees

Julius

2023-11-14T01:15:13+11:00

Cathy Baldwin

General

2021-01-19T16:55:52+11:00

Chris Sykes

General

2022-05-26T12:50:02+11:00

Callum Barker

Julius

2023-09-15T10:54:00+11:00

Dave Rider

Julius

2023-11-14T11:28:26+11:00

David Johnson

General

2023-06-13T11:44:41+11:00

Deanna Edwards

Julius

2023-03-28T15:46:04+11:00

Derek Oldham

Julius

2023-11-14T01:43:07+11:00

Elise Kellond-Knight

Julius

2019-07-04T22:47:54+11:00

Eliza Johnson

Julius

2023-11-14T01:52:47+11:00

Ellen Misador

Julius

2023-11-14T11:16:10+11:00

Eugene O'Connell

Julius

2023-11-14T11:03:19+11:00

Fritzie Ligeralde

Julius

2023-10-27T12:23:57+11:00

Gilbert Wong

Julius

2023-09-28T10:05:22+11:00

Guru Swaminathan

General

2023-05-26T16:16:29+11:00

Hardik Lakhani

Julius

2023-11-14T10:59:45+11:00

Hayley Weir

Julius

2023-08-29T14:56:54+11:00

Helen Argitis

Julius

2023-11-14T10:56:19+11:00

Inggrid Yapari

Julius

2023-09-05T14:17:37+11:00

Ian Salvador

Julius

2023-11-14T02:22:20+11:00

Jerry Cobb

General

2022-06-28T15:49:32+11:00

Joanna Carlos

Julius

2022-02-15T17:48:05+11:00

Jochebed Diaz

General

2023-07-27T15:46:01+11:00

Johaimah Garrido

Julius

2021-03-16T10:08:35+11:00

John Middlemist

Julius

2023-11-14T02:36:08+11:00

Jovilyn Magtoto

Julius

2022-08-02T13:27:08+11:00

Julia Nicole Justo

Julius

2023-11-14T10:49:49+11:00

Julius Labalan

Julius

2023-10-05T10:04:21+11:00

Katherine Whiteside

General

2023-11-14T10:44:56+11:00

Kunal Parikh

Julius

2022-01-25T11:49:10+11:00

Lauren Grouse

Julius

2023-11-14T10:37:06+11:00

Louigi Gardiola

Julius

2023-02-23T08:31:20+11:00

Maddison Schmid

Julius

2023-11-14T10:31:00+11:00

Mariam Kohani

Julius

2022-07-19T09:57:04+11:00

Marian Joyce Makalintal

Julius

2023-06-21T10:48:28+11:00

Marianne Dinsay

Julius

2023-11-14T10:27:12+11:00

Mark McAdam

General

2023-05-03T12:09:06+11:00

Mark Millen

Julius

2022-08-30T12:47:06+11:00

Matthew Knight

Julius

2023-11-14T10:24:09+11:00

Melody Framp

Julius

2023-11-14T10:20:38+11:00

Melody Tuazon

Julius

2023-05-09T15:59:40+11:00

Michael Bryant

General

2023-11-13T17:56:32+11:00

Mohammad Ramezani

General

2022-07-13T16:18:36+11:00

Nadja Schulze

Julius

2023-07-13T13:05:06+11:00

Nevil Cope

General

2022-08-30T14:24:26+11:00

Niall Burke

Julius

2023-11-13T17:36:58+11:00

Nick Rodwell

Julius

2023-11-13T17:46:28+11:00

Nicole Hatten

Julius

2023-11-13T17:33:35+11:00

Ninia Ortile

Julius

2022-10-11T14:26:40+11:00

Pablo Andres Cordova Baya

Julius

2023-06-21T10:48:54+11:00

Parastoo Mousavi

Julius

2023-11-13T17:25:28+11:00

Paul Kirschner

General

2022-02-04T02:26:06+11:00

Peter Boylan

General

2023-03-14T16:22:42+11:00

Peter Philpott

General

2022-11-08T10:05:47+11:00

Rachel Low

Julius

2023-09-18T12:34:26+11:00

Rajiv Boddupalli

Julius

2023-11-13T16:14:32+11:00

Robert Crossman

General

2022-03-08T14:18:21+11:00

Rohini Verma

Julius

2023-11-30T02:00:48+11:00

Rohit Satija

Julius

2023-11-13T15:37:09+11:00

Roxane Montierro

Julius

2020-12-15T06:30:55+11:00

Sanjay Narayan

Julius

2023-02-14T11:09:04+11:00

Saurabh Kundi

Julius

2023-11-13T15:08:30+11:00

Shiraan Fernando

Julius

2023-03-14T15:07:49+11:00

Shruthi Srinivas

Julius

2023-08-25T12:02:31+11:00

Sreekanth Badam

Julius

2023-11-30T03:24:02+11:00

Stephen Curtis

Julius

2023-11-13T13:01:36+11:00

Simon Chrétien

Julius

2023-09-15T11:40:55+11:00

Tameka Yallop

General

2023-08-29T16:34:12+11:00

Tanvi Mahajan

Julius

2023-11-13T12:45:18+11:00

Thuc Linh Nguyen Phan

Julius

2023-11-13T12:39:10+11:00

Tony Calusic

Julius

2023-11-13T12:21:56+11:00

Vanessa Vella

General

2023-11-30T02:22:53+11:00

Vergil De Leon

Julius

2023-09-11T10:53:30+11:00

Winona Astian Thian

Julius

2023-02-23T08:34:19+11:00

Yanmin Chen

Julius

2023-10-03T19:22:20+11:00

Zach Barnetby

Julius

2023-11-13T10:30:25+11:00