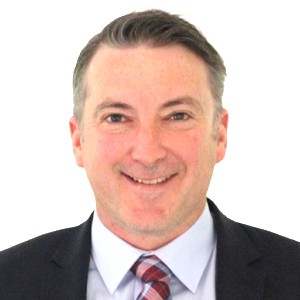 Mark Millen
PMO / Program Manager
---
Areas Of Expertise:
Portfolio Management
Program Management
Project Management
PMO Management
Delivery Assurance
Staff Development
Project Recovery and Agile Delivery
---
Education:
Bachelor of Engineering, Information Technology (Hons), University of Western Australia
Post-Graduate Certificate of Technology Management, Deakin University
MSP (Managing Successful Programs), PMI PMP, PMI-ACP (Agile), P3O, Professional Scrum Master, SAFe 5 (Scaled Agile)
---
About Mark Millen
Mark is a results-oriented Program/PMO Manager with a strong history of delivery to schedule, budget and quality at portfolio, program and project levels. He has extensive experience in professional services leadership, working with enterprise customers across Banking, Telecommunications, Utilities, Government, IT, and Health sectors.
His delivery management experience in Software Engineering, IT Infrastructure, Data and ITSM domains is underpinned by a strong technical background.
---
What Mark brings
Positive leadership and communication.
Structured, and logical problem-solving skills.
Commitment to customer outcomes/benefits and building productive stakeholder relationships.
Professional composure under pressure and uncertainty.
Delivery assurance expertise, improving delivery outcomes.
---
Key Clients:
AGL
Vault Cloud
Alinta Energy
Telstra
ANZ Bank
Macquarie Bank
Spark NZ
NEC
Cenitex
---
Key Achievements:
As Program Manager at AGL, Mark provided governance for AGL' s demerger program which entailed over 100 initiatives/projects, over 300 team members, and an approximate budget of $160M. Focuses included uplift of scheduling, improving transparency, milestone management, dependency management, risk management, quality assurance, and vendor management.
---
As Program Manager at AGL, Mark managed Go-to-Market (GTM) delivery, driving the implementation and tracking of customer growth initiatives to support AGL's growth targets. This entailed uplift of the existing GTM delivery management & reforecasting processes, implementation of RAID management, and assuring sufficient visibility and transparency for a broad range of stakeholders and executive sponsors to engage and assist as required.
---
As Program Manager at Vault Cloud, Mark performed an Incident Review, reviewing change management and implementation processes, interviewing stakeholders, reviewing artefacts, and delivering findings and recommendations to mitigate future occurrences.
---
As Program Manager at AGL, Mark delivered the Dynamic Pricing program (~$14M), transforming AGL's capability to optimise pricing for their ~4M customers in a strict regulatory environment. This required recovery of an in-flight program using proven recovery processes, delivery of the re-baselined plan to meet hard deadlines, transition to BAU, and benefits realization. Key program streams included Business, Infrastructure, Cloud SAAS software, Data & Analytics, Data Migration, Testing, and Change Management. Strong vendor management skills were applied to uplift vendor delivery and renegotiate their fixed-price engagement. The re-baselined Program was delivered on time, under budget, and planned benefits were exceeded.
---
As Program Manager at Alinta Energy, Mark managed the End User Computing Program, from business case creation/approval to delivery. Highlights included development and management of the RFI process, vendor evaluation, benefit modelling, stakeholder engagement across all business units, infrastructure preparation, organisational change management, CMDB reconciliation, and management of a pilot to gain business support.
---
As Project Delivery Manager at BMC Software, Mark governed a multi-year Australia/NZ/Singapore Services Project Portfolio (~$40M), across 30+ concurrent engagements. He provided delivery assurance resulting in large, complex and successful application go-lives for BMC in Asia Pacific, impacting 100,000+ users across various industries like Telecommunications, Banking, and Government. Whilst PMO Manager, Mark improved portfolio project margin (~7% in 2 years) by introducing new delivery assurance processes and training. This was enabled by health checks, management of aggregated key risks and issues across the portfolio, standardized status reporting, standardized scheduling and forecasting processes, escalation management, and development of key stakeholder relationships. Mark grew initial projects in marquee accounts into long-running programs, achieved by demonstrating successful customer outcomes early, proving capability, and building strong relationships. During this time, Mark achieved 0% staff attrition in the PMO team over 4 years, managing and coaching staff to develop into a high-performing team. Mark led and initiated the APAC Project Management Community resulting in greater re-use, capability, and collaboration across the APAC region.
---
As Senior Program Manager at BMC Software, Mark delivered a complex infrastructure and application upgrade for one of Telstra's most important and widely used systems. This encompassed the migration of 12 year old legacy infrastructure and applications to the cloud, underpinned by complex data migration streams. The program required 5000+ technical effort days, culminating in a successful 48-hour cutover window with no impact to production operation A key cutover risk was mitigated via coexistence of old and new systems through data synchronization.
---
As Senior Program Manager at BMC Software, Mark led, won and delivered a large, complex program for a Telecommunications organisation, overcoming historical challenges to achieve a successful customer outcome on time and under budget. Mark transformed the Global Capacity Management capability of a major bank, increasing coverage beyond 150 business applications across 3000 servers, enabling instantaneous service modeling, capacity forecasting and early warning alerts, delivered under budget and on schedule. Mark implemented large-scale multi-release business-critical ITSM programs under budget and on schedule, managing 10,000+ technical effort days using global teams. He successfully minimized downtime of critical systems using both in-place and side-by-side upgrade approaches. Mark worked closely with Product Engineering to successfully align with customer objectives and delivered various fixed-price and time-and-materials contracts, using onshore and offshore global teams across Australia, New Zealand, India, USA, Europe, and Singapore. Other engagements included:
Implementation of a solution for ANZ Bank to automatically scan the bank's global network infrastructure to discover information about IT assets, such as Windows servers, Linux servers, Unix servers, network devices, storage devices etc. This improved CMDB accuracy from 20% to over 90%, and provided a reliable source-of-truth data repository (for business cost transparency, service modelling etc).
Mark migrated a large-scale business critical workload automation solution (Control-M) for Singtel, upgrading the system to a new software platform on new server infrastructure.
Mark migrated Macquarie Banks's core ticketing system and data onto a new software platform on new infrastructure, including over 50 integrations with other internal systems.
---
As Project Director at Hewlett Packard, Mark oversaw all projects and project managers within an industry portfolio (~$20M), receiving an APAC company award for the delivery of a complex multi-region engineering program within a strict customer-specified timeframe, for a highly available, real-time transaction-based application. Mark successfully recovered a large 'red' agile application development project inherited from a HP company acquisition. He achieved this by root cause analysis, identifying and managing actions in the Recovery Plan, and rebuilding team performance and morale. Mark was appointed Project Schedule Excellence Lead across the region, responsible for championing and coaching excellence in Project Schedule method and quality for HP Consulting Services.
---
As Senior Project Manager at Hewlett Packard, Mark transformed and consolidated a large manufacturer's disparate legacy IT infrastructure onto refreshed server hardware, an Active Directory / Microsoft Exchange core, a consistent desktop SOE (Standard Operating Environment), and into a Managed Service Capability run by HP. This reduced cost and improved IT service for the customer.
---
As Senior Project Manager at Hewlett Packard, Mark successfully delivered an IT server consolidation and upgrade project for a government utility on time and under budget. Through subsequent phases he transformed the IT environment including migration of IT infrastructure from Novell to Windows, Active Directory and Microsoft Exchange.
---
Other Team Members
Declan Boylan

General

2020-01-15T02:30:38+11:00

Gareth James

General

2021-01-19T11:29:58+11:00

Connie McKeage

Julius

2021-03-09T10:14:51+11:00

Michael Blomfield

Julius

2023-02-14T10:26:26+11:00

Temre Green

Julius

2022-11-23T10:52:41+11:00

Mike Stockley

Julius

2022-08-30T12:56:19+11:00

Julie Laoit

Julius

2022-07-19T09:10:59+11:00

Rob Thomsett

General

2023-01-31T17:26:36+11:00

Louise Ford

General

2020-01-15T03:08:18+11:00

Aaron Simonsen

Julius

2022-08-30T11:02:06+11:00

Alan Alehashemi

Julius

2022-07-19T09:07:40+11:00

Alex Jahan

Julius

2022-12-13T10:15:47+11:00

Alex Massie

General

2023-05-09T15:42:17+11:00

Alexander Rivkin

Julius

2023-03-28T15:40:59+11:00

Alexandra Marie Tan

Julius

2023-07-20T17:43:15+11:00

Ali Pahlavan

General

2023-08-03T11:39:33+11:00

Alisdair Brown

Julius

2022-08-30T09:51:38+11:00

Amanda Walker

Julius

2023-06-06T11:10:57+11:00

Anders Madsen

Julius

2022-08-02T17:55:11+11:00

Andrew Cheesman

Julius

2022-08-09T12:17:42+11:00

Andrew Coley

Julius

2021-12-21T12:36:47+11:00

Anish Joshi

Julius

2023-04-04T15:04:09+11:00

Ann Mica Mae Lim

Julius

2023-05-11T14:08:40+11:00

Anna Linfield-Kent

Julius

2023-03-14T16:25:51+11:00

Andrew Marshall

Julius

2023-08-29T14:02:36+11:00

Audrey Teh

Julius

2023-06-13T10:54:02+11:00

Barbara Read

General

2023-04-27T09:42:19+11:00

Bhavna Gupta

Julius

2023-08-25T16:07:45+11:00

Benn Salier

Julius

2021-07-06T13:45:00+11:00

Bita Bagheri

General

2023-08-02T22:15:49+11:00

Blake Dahlen

Julius

2023-07-20T13:58:11+11:00

Callum Dodd

Julius

2022-11-23T11:00:39+11:00

Caroline Lees

Julius

2023-01-17T10:29:22+11:00

Cathy Baldwin

General

2021-01-19T16:55:52+11:00

Chris Sykes

General

2022-05-26T12:50:02+11:00

Callum Barker

Julius

2023-09-15T10:54:00+11:00

Dave Rider

Julius

2022-02-04T01:57:49+11:00

David Johnson

General

2023-06-13T11:44:41+11:00

David Mansfield

Julius

2023-02-14T10:37:32+11:00

Deanna Edwards

Julius

2023-03-28T15:46:04+11:00

Derek Oldham

Julius

2023-05-09T15:38:58+11:00

Elise Kellond-Knight

Julius

2019-07-04T22:47:54+11:00

Eliza Johnson

Julius

2023-07-20T12:18:49+11:00

Ellen Misador

Julius

2023-07-20T15:42:42+11:00

Eugene O'Connell

Julius

2022-03-22T16:14:36+11:00

Fritzie Ligeralde

Julius

2021-08-17T15:41:14+11:00

Gilbert Wong

Julius

2023-09-28T10:05:22+11:00

Guru Swaminathan

General

2023-05-26T16:16:29+11:00

Hardik Lakhani

Julius

2022-03-08T16:33:18+11:00

Hayley Weir

Julius

2023-08-29T14:56:54+11:00

Helen Argitis

Julius

2022-05-26T12:13:35+11:00

Inggrid Yapari

Julius

2023-09-05T14:17:37+11:00

Ian Salvador

Julius

2022-06-14T17:51:51+11:00

Ian Thomson

Julius

2023-06-13T10:25:34+11:00

Jerry Cobb

General

2022-06-28T15:49:32+11:00

Joanna Carlos

Julius

2022-02-15T17:48:05+11:00

Jochebed Diaz

General

2023-07-27T15:46:01+11:00

Johaimah Garrido

Julius

2021-03-16T10:08:35+11:00

John Middlemist

Julius

2023-07-13T11:20:18+11:00

Jovilyn Magtoto

Julius

2022-08-02T13:27:08+11:00

Julia Nicole Justo

Julius

2023-02-23T08:34:34+11:00

Julius Labalan

Julius

2023-09-19T11:03:24+11:00

Katherine Whiteside

General

2022-11-30T17:42:36+11:00

Kunal Parikh

Julius

2022-01-25T11:49:10+11:00

Lauren Grouse

Julius

2023-06-15T15:40:06+11:00

Louigi Gardiola

Julius

2023-02-23T08:31:20+11:00

Louise White

General

2021-05-11T16:20:05+11:00

Maddison Schmid

Julius

2023-05-11T09:35:43+11:00

Mariam Kohani

Julius

2022-07-19T09:57:04+11:00

Marian Joyce Makalintal

Julius

2023-06-21T10:48:28+11:00

Marianne Dinsay

Julius

2023-02-23T08:32:42+11:00

Mark McAdam

General

2023-05-03T12:09:06+11:00

Mark Millen

Julius

2022-08-30T12:47:06+11:00

Matthew Knight

Julius

2023-02-23T08:32:48+11:00

Melanie Northrop

Julius

2023-01-31T17:06:41+11:00

Melody Framp

Julius

2023-06-13T11:17:39+11:00

Melody Tuazon

Julius

2023-05-09T15:59:40+11:00

Michael Bryant

General

2022-08-09T11:38:32+11:00

Mohammad Ramezani

General

2022-07-13T16:18:36+11:00

Nadja Schulze

Julius

2023-07-13T13:05:06+11:00

Nevil Cope

General

2022-08-30T14:24:26+11:00

Niall Burke

Julius

2022-10-11T13:16:07+11:00

Nick Rodwell

Julius

2023-06-13T10:21:33+11:00

Nicole Hatten

Julius

2023-07-04T16:34:47+11:00

Ninia Ortile

Julius

2022-10-11T14:26:40+11:00

Pablo Andres Cordova Baya

Julius

2023-06-21T10:48:54+11:00

Parastoo Mousavi

Julius

2022-12-13T10:24:00+11:00

Paul Kirschner

General

2022-02-04T02:26:06+11:00

Peter Boylan

General

2023-03-14T16:22:42+11:00

Peter Philpott

General

2022-11-08T10:05:47+11:00

Rachel Low

Julius

2023-09-18T12:34:26+11:00

Rahul Kaushal

Julius

2023-08-03T10:44:21+11:00

Rajiv Boddupalli

Julius

2022-12-13T09:44:21+11:00

Robert Caminiti

General

2020-10-07T04:02:43+11:00

Robert Crossman

General

2022-03-08T14:18:21+11:00

Rohini Verma

Julius

2021-04-13T12:23:02+11:00

Rohit Satija

Julius

2023-08-29T15:13:11+11:00

Roxane Montierro

Julius

2020-12-15T06:30:55+11:00

Sanjay Narayan

Julius

2023-02-14T11:09:04+11:00

Saurabh Kundi

Julius

2023-02-23T08:26:14+11:00

Shiraan Fernando

Julius

2023-03-14T15:07:49+11:00

Shruthi Srinivas

Julius

2023-08-25T12:02:31+11:00

Sreekanth Badam

Julius

2022-11-09T17:14:36+11:00

Stephen Curtis

Julius

2023-05-30T09:22:30+11:00

Simon Chrétien

Julius

2023-09-15T11:40:55+11:00

Tameka Yallop

General

2023-08-29T16:34:12+11:00

Tanvi Mahajan

Julius

2023-03-28T15:21:57+11:00

Thuc Linh Nguyen Phan

Julius

2023-05-30T09:39:47+11:00

Tony Calusic

Julius

2022-08-01T16:52:17+11:00

Vanessa Vella

General

2021-12-14T12:11:12+11:00

Vergil De Leon

Julius

2023-09-11T10:53:30+11:00

Winona Astian Thian

Julius

2023-02-23T08:34:19+11:00

Yanmin Chen

Julius

2023-09-28T10:13:11+11:00

Zach Barnetby

Julius

2023-06-16T17:32:20+11:00