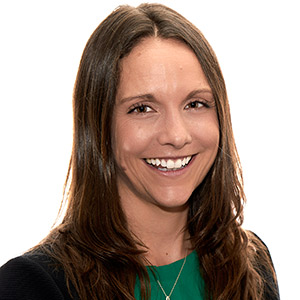 Louise Ford
PMO Practice Lead
---
Areas Of Expertise
PMO Establishment & Governance,
Implementation of Transformation Programs
---
Education
Prince2 Practitioner, APMG-Australia
Master of Science in Project Management, University of Manchester, UK
Bachelor of Science (First Class Hons) in Management Science, University of Huddersfield, UK
Diploma in Production & Inventory Control, Institute of Operations Management, UK
---
Key Clients
NAB Wealth
NRMA
Lend Lease
RailCorp (Transport NSW)
Qantas
Rolls-Royce
---
About Louise Ford
Louise is a skilled PMO Manager who joined Seven Consulting's Sydney Practice in October 2013. She has over 15 years' experience in project and PMO management for large organisations, specialising in the implementation of transformation programs across IT, supply chain and engineering.
Louise has established, developed and operated Project Management Offices to introduce or improve Governance in terms of Schedule/Time Management, Cost Management, Resource Management, Risk & Issue Management, Quality Management, Project Change Control and Reporting.
Louise effectively and proactively communicates progress and key decisions in a well-defined framework, ensuring stakeholder engagement, secure alignment to project goals and rapid corrective action when needed.
---
What Louise brings
Experience working with a variety of high-level stakeholders, management styles & organisational cultures in complex multi-vendor environments.
A proven track record in project and program level PMO process improvements, in particular around schedule management and reporting
Demonstrated capability of mobilising & coordinating cross functional teams to successfully deliver project outcomes.
Strong interpersonal skills which are used to build valuable relationships with stakeholders, team members and key suppliers
---
Key Achievements
Managed a large PMO team of a $250m business transformation program to implement a new aircraft maintenance system and standardise supporting business processes. Improved the effectiveness of the program's governance through simplifying PMO processes resulting in recovery to corporate KPI targets.
---
Developed and managed the PMO for a $60m program of work comprising five projects to deliver significant changes to the client's superannuation system to meet the Australian Tax Office regulatory requirements, including delivering significant uplift in project control and governance to standardise processes across the program.
---
Established the PMO for a $30m payroll transformation project and provided ongoing PMO support to over 50 people across the client, the system integrator, and the third-party vendor project teams.
---
Project managed the transition and cutover phase of a $70m IT transformation project to implement a standardised finance solution across the client's global organisation. Led the cross-functional implementation team to successfully rehearse and cutover the first release on time and at high quality.
---
Project managed the supply chain rationalisation from 64 to 4 strategic vendors, resulting in a benefit realisation of £9 million. The role included the relationship management of both exiting and in-loading suppliers, inventory management, customer support, risk management and project scheduling to ensure successful transfers with no impact to build or maintenance activities.
---
Developed and implemented improvements to project control processes of a $25m CRM transformation project focused on project tracking and scheduling following significant slippages to the agreed plan. Facilitated planning workshops, and status review sessions to re-baseline the schedule and introduce more effective communication processes that increased stakeholder engagement at all levels and enabled rapid corrective action.
---
Led improvement team to implement a standardised global quality procedure for the project management of all purchased parts supply chain transfers; impacting circa 15,000 parts per year.
---
Worked with twenty project managers and stream leads to develop and maintain the Master Schedule for a substantial aviation engineering project, including tracking of cross-stream risks, issues, inter-dependencies and resource commitments. Established and executed standard processes for schedule maintenance, tracking and reporting and introduced Earned Value management to improve measurement of project performance and progress.
---
Successfully project managed the organisation and delivery of a full scale ERP Conference Room Pilot, which involved coordinating several teams to effectively integrate the business and technical content, as well as the logistics and communications for the week-long event attended by over 80 international client senior stakeholders.
---
Other Team Members
Declan Boylan

General

2020-01-15T02:30:38+11:00

Gareth James

General

2021-01-19T11:29:58+11:00

Connie McKeage

Julius

2021-03-09T10:14:51+11:00

Michael Blomfield

Julius

2023-02-14T10:26:26+11:00

Temre Green

Julius

2022-11-23T10:52:41+11:00

Mike Stockley

Julius

2022-08-30T12:56:19+11:00

Julie Laoit

Julius

2022-07-19T09:10:59+11:00

Rob Thomsett

General

2023-01-31T17:26:36+11:00

Louise Ford

General

2020-01-15T03:08:18+11:00

Aaron Simonsen

Julius

2023-11-13T23:52:10+11:00

Alan Alehashemi

Julius

2022-07-19T09:07:40+11:00

Alex Jahan

Julius

2023-11-14T12:14:04+11:00

Alex Massie

General

2023-11-14T12:25:43+11:00

Alexander Rivkin

Julius

2023-11-14T00:06:50+11:00

Alexandra Marie Tan

Julius

2023-07-20T17:43:15+11:00

Ali Pahlavan

General

2023-11-14T00:19:34+11:00

Alisdair Brown

Julius

2022-08-30T09:51:38+11:00

Amanda Walker

Julius

2023-11-14T12:09:46+11:00

Andrew Cheesman

Julius

2022-08-09T12:17:42+11:00

Anna Linfield-Kent

Julius

2023-11-14T11:45:20+11:00

Andrew Marshall

Julius

2023-08-29T14:02:36+11:00

Audrey Teh

Julius

2023-11-14T01:03:53+11:00

Barbara Read

General

2023-11-13T23:44:22+11:00

Bhavna Gupta

Julius

2023-11-30T01:43:24+11:00

Benn Salier

Julius

2023-10-17T17:16:47+11:00

Bita Bagheri

General

2023-08-02T22:15:49+11:00

Blake Dahlen

Julius

2023-07-20T13:58:11+11:00

Caroline Lees

Julius

2023-11-14T01:15:13+11:00

Cathy Baldwin

General

2021-01-19T16:55:52+11:00

Chris Sykes

General

2022-05-26T12:50:02+11:00

Callum Barker

Julius

2023-09-15T10:54:00+11:00

Dave Rider

Julius

2023-11-14T11:28:26+11:00

David Johnson

General

2023-06-13T11:44:41+11:00

Deanna Edwards

Julius

2023-03-28T15:46:04+11:00

Derek Oldham

Julius

2023-11-14T01:43:07+11:00

Elise Kellond-Knight

Julius

2019-07-04T22:47:54+11:00

Eliza Johnson

Julius

2023-11-14T01:52:47+11:00

Ellen Misador

Julius

2023-11-14T11:16:10+11:00

Eugene O'Connell

Julius

2023-11-14T11:03:19+11:00

Fritzie Ligeralde

Julius

2023-10-27T12:23:57+11:00

Gilbert Wong

Julius

2023-09-28T10:05:22+11:00

Guru Swaminathan

General

2023-05-26T16:16:29+11:00

Hardik Lakhani

Julius

2023-11-14T10:59:45+11:00

Hayley Weir

Julius

2023-08-29T14:56:54+11:00

Helen Argitis

Julius

2023-11-14T10:56:19+11:00

Inggrid Yapari

Julius

2023-09-05T14:17:37+11:00

Ian Salvador

Julius

2023-11-14T02:22:20+11:00

Jerry Cobb

General

2022-06-28T15:49:32+11:00

Joanna Carlos

Julius

2022-02-15T17:48:05+11:00

Jochebed Diaz

General

2023-07-27T15:46:01+11:00

Johaimah Garrido

Julius

2021-03-16T10:08:35+11:00

John Middlemist

Julius

2023-11-14T02:36:08+11:00

Jovilyn Magtoto

Julius

2022-08-02T13:27:08+11:00

Julia Nicole Justo

Julius

2023-11-14T10:49:49+11:00

Julius Labalan

Julius

2023-10-05T10:04:21+11:00

Katherine Whiteside

General

2023-11-14T10:44:56+11:00

Kunal Parikh

Julius

2022-01-25T11:49:10+11:00

Lauren Grouse

Julius

2023-11-14T10:37:06+11:00

Louigi Gardiola

Julius

2023-02-23T08:31:20+11:00

Maddison Schmid

Julius

2023-11-14T10:31:00+11:00

Mariam Kohani

Julius

2022-07-19T09:57:04+11:00

Marian Joyce Makalintal

Julius

2023-06-21T10:48:28+11:00

Marianne Dinsay

Julius

2023-11-14T10:27:12+11:00

Mark McAdam

General

2023-05-03T12:09:06+11:00

Mark Millen

Julius

2022-08-30T12:47:06+11:00

Matthew Knight

Julius

2023-11-14T10:24:09+11:00

Melody Framp

Julius

2023-11-14T10:20:38+11:00

Melody Tuazon

Julius

2023-05-09T15:59:40+11:00

Michael Bryant

General

2023-11-13T17:56:32+11:00

Mohammad Ramezani

General

2022-07-13T16:18:36+11:00

Nadja Schulze

Julius

2023-07-13T13:05:06+11:00

Nevil Cope

General

2022-08-30T14:24:26+11:00

Niall Burke

Julius

2023-11-13T17:36:58+11:00

Nick Rodwell

Julius

2023-11-13T17:46:28+11:00

Nicole Hatten

Julius

2023-11-13T17:33:35+11:00

Ninia Ortile

Julius

2022-10-11T14:26:40+11:00

Pablo Andres Cordova Baya

Julius

2023-06-21T10:48:54+11:00

Parastoo Mousavi

Julius

2023-11-13T17:25:28+11:00

Paul Kirschner

General

2022-02-04T02:26:06+11:00

Peter Boylan

General

2023-03-14T16:22:42+11:00

Peter Philpott

General

2022-11-08T10:05:47+11:00

Rachel Low

Julius

2023-09-18T12:34:26+11:00

Rajiv Boddupalli

Julius

2023-11-13T16:14:32+11:00

Robert Crossman

General

2022-03-08T14:18:21+11:00

Rohini Verma

Julius

2023-11-30T02:00:48+11:00

Rohit Satija

Julius

2023-11-13T15:37:09+11:00

Roxane Montierro

Julius

2020-12-15T06:30:55+11:00

Sanjay Narayan

Julius

2023-02-14T11:09:04+11:00

Saurabh Kundi

Julius

2023-11-13T15:08:30+11:00

Shiraan Fernando

Julius

2023-03-14T15:07:49+11:00

Shruthi Srinivas

Julius

2023-08-25T12:02:31+11:00

Sreekanth Badam

Julius

2023-11-30T03:24:02+11:00

Stephen Curtis

Julius

2023-11-13T13:01:36+11:00

Simon Chrétien

Julius

2023-09-15T11:40:55+11:00

Tameka Yallop

General

2023-08-29T16:34:12+11:00

Tanvi Mahajan

Julius

2023-11-13T12:45:18+11:00

Thuc Linh Nguyen Phan

Julius

2023-11-13T12:39:10+11:00

Tony Calusic

Julius

2023-11-13T12:21:56+11:00

Vanessa Vella

General

2023-11-30T02:22:53+11:00

Vergil De Leon

Julius

2023-09-11T10:53:30+11:00

Winona Astian Thian

Julius

2023-02-23T08:34:19+11:00

Yanmin Chen

Julius

2023-10-03T19:22:20+11:00

Zach Barnetby

Julius

2023-11-13T10:30:25+11:00