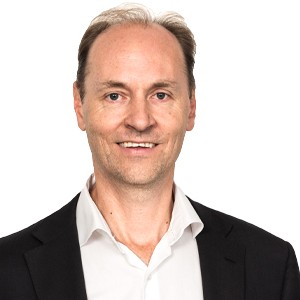 Tony Calusic
Senior Program Director
---
Areas Of Expertise:
Program Management
Digital Transformation
Business Transformation
---
Education:
Bachelor of International Business
Griffith University and Korea University
---
About Tony Calusic
Tony is a Senior Business Executive with 25 years' experience managing large scale business transformations for 30 diverse clients, with significant program and portfolio management experience.
---
What Tony brings
A leader with multi-disciplinary experience in business and IT transformation at 30 high performing organisations.
Significant experience building and sustaining high performing teams sourcing talent and empowering teams to deliver business outcomes.
Executive level experience managing large scale consulting organisations and respective client programs (outcomes, financials, people and operations).
Experience in program delivery including strategy, roadmaps and implementation.
---
Key Clients:
Bureau of Meteorology
Department of Human Services
Commonwealth Bank of Australia
Coca-Cola Amatil
Nationwide
Fonterra
Rio Tinto
Kyushu Electric
Energy Australia
Dairy Farmers
Dept of Public Works & Housing
Dept of Justice
Commonwealth Edison
---
Key Achievements:
As Program Director at Commonwealth Bank of Australia, Tony successfully delivered the Core Banking Modernisation (CBM) Program, modernizing the core banking platforms to create an agile, responsive business capability. The Program delivered new system capabilities enabled by SAP and significant process / product re-engineering and operating model transformation to deliver improved customer service and experience. Tony's remit covered a significant portion of the program (~$200m with a team of 225 people) leading the Solution Centre capability, which was the delivery arm of the Program delivering CBM outcomes over a multi-year delivery cycle. Tony worked jointly in a collaborative model alongside a CBA Director and SAP Vendor Director to deliver the business outcomes.
---
As Program Director at the Department of Human Services, Tony managed the significant change Program; aimed at re-imagining the social service experience for Australian citizens. This focused-on building agility to respond to policy initiatives and see these realised as payments to the constituents of Australia; with a significant push to managed self-service. The Program streamlined duplicate operations and drove cost savings. Tony directly managed $100m+ over several years with a direct team size of ~100 people. A significant portion of the work related to business strategy, development of long-term roadmap and establishment of processes / capabilities to support DHS moving forward.
---
As Program Director at Coca-Cola Amatil (CCA), Tony was responsible for transforming and standardising the Coca Cola Amatil business across Finance, Supply Chain and Front office. Tony directly managed $50m+ over several years with a team size peaking at 100+ people. CCA were one of the pilot bottlers involved in a consortium to develop and leverage a global template (Coke 1) which successfully transformed and standardised the front office, back office and supply chain processes on primarily a SAP platform reflective of a bottler's business.
---
As Program Director at Bureau of Meteorology, Tony managed a change program to deliver a robust, scalable and secure Bureau website, providing a modern and flexible capability for the Australian population with a significantly improved security model and versatile and scalable development and deployment capability. He was responsible for leading the sale, definition of strategy/approach and solution design, and subsequently program managing the initiation, phase, design, and delivery and responsible for delivery of business outcomes. Tony directly managed $30m+ with a direct team size of ~50 people.
---
As Project Manager at Nationwide, Tony delivered the Core Banking Modernisation Review. He reviewed and recommended improvements on the Core Banking Program approach and roadmap. Tony was the subject matter expert on project management, implementation approach and organisational / delivery structures for the Program of work.
---
As Project Manager at Fonterra, Tony was responsible for the HR Master Data Project where he defined and delivered the project outcomes, with a focus on delivering unified global business processes, rules and systems capability across all HR data for all of Fonterra's workforce and entities.
---
As Project Manager at Rio Tinto, Tony led the Test Strategy and Enablement Project. He managed the Aligning Business Systems Program to create an effective, efficient, and scalable test strategy for a major, multi-year Program of work, and implement the test approach and enable the test automation capability.
---
As Project Manager and Test Manager at Fonterra (New Zealand), Tony led the Customer Service Centre Project involved in defining the strategy and roadmap for the FCSC establishment. He created a 24×7, multi-lingual global customer service centre to provide service delivery for 45 global locations across 9 languages and 24×7 utilising latest technology.
---
As Project Manager at Kyushu Electric, Tony was the Utilities Business Domain Expert and led the SAP Utilities Customer Care & Service Project, including device management & customer teams, bringing expertise from his Aust experience to Japan's first customer deregulation project. He undertook a complete business process reengineering and systems replacement to modernise Kyushu Electric's capability and prepare for the impending deregulation.
---
As Project Manager at Energy Australia, Tony delivered the Achieving Contestable Environment (ACE) Project to deliver a major change program to prepare for the waves for customer deregulation. Tony played numerous roles across the multi-year initiatives, including Release Lead for R3 and R4, and Transfers Lead for R1 and 2 and was responsible for ~30 people. The business processes and systems were moderninsed to enable compliance with the deregulated market and cost optimisation given the impending competitive structure.
---
As Development Team Lead at Dairy Farmers, Tony managed the Project Enterprise Business Renewal, which moderninsed the business capability at Dairy Farmers through significant business process reengineering and implementation of SAP system capability.
---
As Development Lead at Dept of Public Works & Housing, Tony managed Project Sphinx which was a change program to deliver new business processes and systems capability able to match the growing needs of the Department in relation to real estate and asset management.
---
Other Team Members
Declan Boylan

General

2020-01-15T02:30:38+11:00

Gareth James

General

2021-01-19T11:29:58+11:00

Connie McKeage

Julius

2021-03-09T10:14:51+11:00

Michael Blomfield

Julius

2023-02-14T10:26:26+11:00

Temre Green

Julius

2022-11-23T10:52:41+11:00

Mike Stockley

Julius

2022-08-30T12:56:19+11:00

Julie Laoit

Julius

2022-07-19T09:10:59+11:00

Rob Thomsett

General

2023-01-31T17:26:36+11:00

Louise Ford

General

2020-01-15T03:08:18+11:00

Aaron Simonsen

Julius

2022-08-30T11:02:06+11:00

Alan Alehashemi

Julius

2022-07-19T09:07:40+11:00

Alex Jahan

Julius

2022-12-13T10:15:47+11:00

Alex Massie

General

2023-05-09T15:42:17+11:00

Alexander Rivkin

Julius

2023-03-28T15:40:59+11:00

Alexandra Marie Tan

Julius

2023-07-20T17:43:15+11:00

Ali Pahlavan

General

2023-08-03T11:39:33+11:00

Alisdair Brown

Julius

2022-08-30T09:51:38+11:00

Amanda Walker

Julius

2023-06-06T11:10:57+11:00

Anders Madsen

Julius

2022-08-02T17:55:11+11:00

Andrew Cheesman

Julius

2022-08-09T12:17:42+11:00

Andrew Coley

Julius

2021-12-21T12:36:47+11:00

Anish Joshi

Julius

2023-04-04T15:04:09+11:00

Ann Mica Mae Lim

Julius

2023-05-11T14:08:40+11:00

Anna Linfield-Kent

Julius

2023-03-14T16:25:51+11:00

Andrew Marshall

Julius

2023-08-29T14:02:36+11:00

Audrey Teh

Julius

2023-06-13T10:54:02+11:00

Barbara Read

General

2023-04-27T09:42:19+11:00

Bhavna Gupta

Julius

2023-08-25T16:07:45+11:00

Benn Salier

Julius

2021-07-06T13:45:00+11:00

Bita Bagheri

General

2023-08-02T22:15:49+11:00

Blake Dahlen

Julius

2023-07-20T13:58:11+11:00

Callum Dodd

Julius

2022-11-23T11:00:39+11:00

Caroline Lees

Julius

2023-01-17T10:29:22+11:00

Cathy Baldwin

General

2021-01-19T16:55:52+11:00

Chris Sykes

General

2022-05-26T12:50:02+11:00

Callum Barker

Julius

2023-09-15T10:54:00+11:00

Dave Rider

Julius

2022-02-04T01:57:49+11:00

David Johnson

General

2023-06-13T11:44:41+11:00

David Mansfield

Julius

2023-02-14T10:37:32+11:00

Deanna Edwards

Julius

2023-03-28T15:46:04+11:00

Derek Oldham

Julius

2023-05-09T15:38:58+11:00

Elise Kellond-Knight

Julius

2019-07-04T22:47:54+11:00

Eliza Johnson

Julius

2023-07-20T12:18:49+11:00

Ellen Misador

Julius

2023-07-20T15:42:42+11:00

Eugene O'Connell

Julius

2022-03-22T16:14:36+11:00

Fritzie Ligeralde

Julius

2021-08-17T15:41:14+11:00

Gilbert Wong

Julius

2023-09-28T10:05:22+11:00

Guru Swaminathan

General

2023-05-26T16:16:29+11:00

Hardik Lakhani

Julius

2022-03-08T16:33:18+11:00

Hayley Weir

Julius

2023-08-29T14:56:54+11:00

Helen Argitis

Julius

2022-05-26T12:13:35+11:00

Inggrid Yapari

Julius

2023-09-05T14:17:37+11:00

Ian Salvador

Julius

2022-06-14T17:51:51+11:00

Ian Thomson

Julius

2023-06-13T10:25:34+11:00

Jerry Cobb

General

2022-06-28T15:49:32+11:00

Joanna Carlos

Julius

2022-02-15T17:48:05+11:00

Jochebed Diaz

General

2023-07-27T15:46:01+11:00

Johaimah Garrido

Julius

2021-03-16T10:08:35+11:00

John Middlemist

Julius

2023-07-13T11:20:18+11:00

Jovilyn Magtoto

Julius

2022-08-02T13:27:08+11:00

Julia Nicole Justo

Julius

2023-02-23T08:34:34+11:00

Julius Labalan

Julius

2023-09-19T11:03:24+11:00

Katherine Whiteside

General

2022-11-30T17:42:36+11:00

Kunal Parikh

Julius

2022-01-25T11:49:10+11:00

Lauren Grouse

Julius

2023-06-15T15:40:06+11:00

Louigi Gardiola

Julius

2023-02-23T08:31:20+11:00

Louise White

General

2021-05-11T16:20:05+11:00

Maddison Schmid

Julius

2023-05-11T09:35:43+11:00

Mariam Kohani

Julius

2022-07-19T09:57:04+11:00

Marian Joyce Makalintal

Julius

2023-06-21T10:48:28+11:00

Marianne Dinsay

Julius

2023-02-23T08:32:42+11:00

Mark McAdam

General

2023-05-03T12:09:06+11:00

Mark Millen

Julius

2022-08-30T12:47:06+11:00

Matthew Knight

Julius

2023-02-23T08:32:48+11:00

Melanie Northrop

Julius

2023-01-31T17:06:41+11:00

Melody Framp

Julius

2023-06-13T11:17:39+11:00

Melody Tuazon

Julius

2023-05-09T15:59:40+11:00

Michael Bryant

General

2022-08-09T11:38:32+11:00

Mohammad Ramezani

General

2022-07-13T16:18:36+11:00

Nadja Schulze

Julius

2023-07-13T13:05:06+11:00

Nevil Cope

General

2022-08-30T14:24:26+11:00

Niall Burke

Julius

2022-10-11T13:16:07+11:00

Nick Rodwell

Julius

2023-06-13T10:21:33+11:00

Nicole Hatten

Julius

2023-07-04T16:34:47+11:00

Ninia Ortile

Julius

2022-10-11T14:26:40+11:00

Pablo Andres Cordova Baya

Julius

2023-06-21T10:48:54+11:00

Parastoo Mousavi

Julius

2022-12-13T10:24:00+11:00

Paul Kirschner

General

2022-02-04T02:26:06+11:00

Peter Boylan

General

2023-03-14T16:22:42+11:00

Peter Philpott

General

2022-11-08T10:05:47+11:00

Rachel Low

Julius

2023-09-18T12:34:26+11:00

Rahul Kaushal

Julius

2023-08-03T10:44:21+11:00

Rajiv Boddupalli

Julius

2022-12-13T09:44:21+11:00

Robert Caminiti

General

2020-10-07T04:02:43+11:00

Robert Crossman

General

2022-03-08T14:18:21+11:00

Rohini Verma

Julius

2021-04-13T12:23:02+11:00

Rohit Satija

Julius

2023-08-29T15:13:11+11:00

Roxane Montierro

Julius

2020-12-15T06:30:55+11:00

Sanjay Narayan

Julius

2023-02-14T11:09:04+11:00

Saurabh Kundi

Julius

2023-02-23T08:26:14+11:00

Shiraan Fernando

Julius

2023-03-14T15:07:49+11:00

Shruthi Srinivas

Julius

2023-08-25T12:02:31+11:00

Sreekanth Badam

Julius

2022-11-09T17:14:36+11:00

Stephen Curtis

Julius

2023-05-30T09:22:30+11:00

Simon Chrétien

Julius

2023-09-15T11:40:55+11:00

Tameka Yallop

General

2023-08-29T16:34:12+11:00

Tanvi Mahajan

Julius

2023-03-28T15:21:57+11:00

Thuc Linh Nguyen Phan

Julius

2023-05-30T09:39:47+11:00

Tony Calusic

Julius

2022-08-01T16:52:17+11:00

Vanessa Vella

General

2021-12-14T12:11:12+11:00

Vergil De Leon

Julius

2023-09-11T10:53:30+11:00

Winona Astian Thian

Julius

2023-02-23T08:34:19+11:00

Yanmin Chen

Julius

2023-09-28T10:13:11+11:00

Zach Barnetby

Julius

2023-06-16T17:32:20+11:00