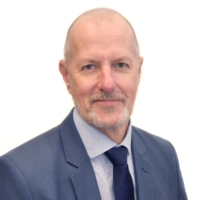 Derek Oldham
Program Director
---
Areas Of Expertise:
Program Management
Banking and Finance
Health
Energy
IT enabled Business Transformation
Regulatory Change
Global implementation experience
---
Education:
Master's Degree in Business Administration, University of Wales
PMP Accredited and PMI Member
Agile PM – Practitioner
---
About Derek
Derek is a highly experienced, outcomes focused Program Director who is well equipped to lead complex and challenging programs and portfolios across Business and IT. He has managed numerous projects and programs over 10 countries, with budgets >$50m and teams >100. Many have included extensive transformational change impacts to both staff and customers.
Prior to joining Seven Consulting, Derek held Project and Program Director roles at Westpac Banking Group and Temenos Banking Solutions.
---
What Derek brings
A seasoned program director with a proven track record of delivery.
An understanding of business transformation including the strategic, people, process and technology aspects of the change.
Executive stakeholder management to GM level.
Ability to build and manage multi-disciplined high-performance teams.
Experience of both traditional and agile delivery methods.
---
Key Clients:
AMP
Healius (Primary) Healthcare
Westpac Banking Group – Westpac, WIB, BTFG, St George, RAMS, Bank SA, BOM
Temenos – Merrill Lynch, Credit Suisse, Schroders, BSTM, Bank Leumi
First National Bank
---
Key Achievements:
As Program Director at AMP, Derek managed the development and successful implementation of a Portfolio Governance solution across three portfolios for circa ~130 projects / budget ~$100M+ / ~10 Head of's and 30 PM's for the Group Technology, Cyber and Data business unit. Portfolio governance reporting included metrics on status, financials, RAID and risk posture, strategic alignment of initiatives, benefits realisation, change/cost control and portfolio roadmap.
---
As Head of IT Projects and Solution Delivery at Healius Healthcare (formerly Primary), Derek was responsible for design and delivery of circa 50 IT projects across the business. His role also included responsibility for level 2 Application support. When Healius later decided to disaggregate the shared IT services model, he worked closely with the GE Technology and Innovation, CTO, CISO, and HO IT Operations to provide advice, planning and management of the transition of IT services and processes back into the business units.
---
As Program Director at Alinta Energy, Derek undertook an as-is review of the organisations Enterprise PMO (EPMO) capability, developing short, medium and long term prioritised recommendations to fully establish this function across the portfolio.
---
As Project and Program Director at Westpac Banking Group' >$100m Responsible Lending program, Derek was responsible for the delivery of high priority projects to address identified organisational gaps. On Phase 1, Derek was responsible for the program management of the four key projects in the program, whose success and benefit were formally acknowledged by the Westpac CEO and the Chief Executive of Consumer Bank. On Phase 2 Derek assumed the leadership of the overarching portfolio providing integration and portfolio leadership across multiple business divisions including direct delivery responsibility of multiple initiatives.
---
As Project/Program Director at Westpac Banking Group, Derek delivered programs within the Efficient Customer Establishment Portfolio, a group wide regulatory change focused Portfolio. Derek delivered $165m of customer focused programs across the enterprise including programs for the Westpac, St George, BT Financial Group and Institutional Bank brands.
---
As Program Manager at BT Financial Group, Derek led the distribution across 1st and 3rd party channels for BT Super for Life a low-cost superannuation product, which exceeded the business case benefits by 160%.
---
At Westpac, Derek worked closely with Treasury and facilitated a Senior Executive Working group tasked to enable urgent removal of short-term liquidity risk. This was successfully achieved by the identification and securitization of $2.3BN worth of mortgages prior to the deadline.
---
As Project Manager and Director at Temenos, Derek's focus was on the implementation of core banking solutions globally managing multiple projects and teams to 60 resources across Europe, MEA and APAC.
---
At First National Bank (FNB), Derek held senior roles in the Property Finance and Commercial banking divisions. He was selected and trained as a strategy consultant to participate in the RMB/FNB merger, and participation in the Banks executive development program.
---
Other Team Members
Declan Boylan

General

2020-01-15T02:30:38+00:00

Gareth James

General

2020-01-15T02:46:06+00:00

Rob Thomsett

General

2020-02-07T05:09:23+00:00

Louise Ford

General

2020-01-15T03:08:18+00:00

Laury MacPherson

General

2018-04-23T07:39:51+00:00

Alan Madani

General

2020-07-24T03:51:19+00:00

Alex Massie

General

2020-06-19T01:51:58+00:00

Ali Pahlavan

General

2020-07-09T06:29:03+00:00

Andrew Cheesman

Zeus Lara

2020-08-23T23:37:35+00:00

Andrew McDonagh

General

2020-09-03T05:49:48+00:00

Andrew Moghaddam

General

2020-01-10T03:36:32+00:00

Barbara Read

General

2020-01-10T04:13:14+00:00

Benn Salier

Zeus Lara

2020-07-29T01:44:59+00:00

Berna Akdeniz

General

2018-04-23T07:40:38+00:00

Bita Bagheri

General

2020-11-09T02:42:28+00:00

Brett Krieger

Zeus Lara

2020-08-05T03:12:17+00:00

Bronagh Stewart

Zeus Lara

2020-08-10T02:09:42+00:00

Bruce Denson

General

2020-03-19T00:59:30+00:00

Cathy Baldwin

General

2020-01-21T03:46:49+00:00

Chris Sykes

General

2020-03-05T00:14:43+00:00

David Johnson

General

2020-01-15T02:05:16+00:00

Donalito Jr. Bales

Zeus Lara

2020-05-28T05:04:09+00:00

Duncan Hewitt

General

2020-03-05T00:20:23+00:00

Ericson Bagunas

General

2020-10-01T05:06:36+00:00

Gilbert Wong

General

2018-05-24T23:55:47+00:00

Grace Tran

General

2020-04-27T06:07:30+00:00

Guru Swaminathan

General

2020-10-13T05:04:12+00:00

Jackie Lou J. Belano

General

2020-10-07T03:28:39+00:00

Jeroen Lubbers

Zeus Lara

2020-11-23T23:30:58+00:00

Jerry Cobb

General

2020-11-06T00:49:28+00:00

Joanna Carlos

Zeus Lara

2020-09-14T00:37:15+00:00

Joanne Carla S. Sebuc

General

2020-10-26T23:49:00+00:00

Jochebed Diaz

General

2020-07-24T03:53:17+00:00

John Mitchell

General

2020-07-22T01:01:54+00:00

Katherine Whiteside

General

2020-07-02T06:55:12+00:00

Krishnaraj Arumugam

Zeus Lara

2020-06-30T04:59:15+00:00

Louise White

General

2020-04-23T06:17:12+00:00

Lousiene Samonte

General

2020-04-01T03:22:19+00:00

Mark Cumming

General

2020-04-30T04:58:27+00:00

Mark McAdam

General

2020-08-24T01:07:53+00:00

Maryam Kohani

Zeus Lara

2020-03-03T05:24:20+00:00

Michael Baylon

General

2018-07-18T02:59:28+00:00

Michael Bryant

General

2020-09-25T02:15:23+00:00

Mohammad Ramezani

General

2020-01-14T03:38:39+00:00

Muhammad Sauood Ur Rauf

General

2020-10-06T00:12:22+00:00

Nadja Schulze

General

2020-05-29T06:16:06+00:00

Nevil Cope

General

2020-01-14T04:11:02+00:00

Niloofar Fardanesh

General

2020-09-29T01:07:43+00:00

Parastoo Mousavi

Zeus Lara

2020-09-08T00:31:28+00:00

Paul Kirschner

General

2020-01-14T04:38:37+00:00

Peter Boylan

General

2020-09-01T23:46:32+00:00

Peter Philpott

General

2020-10-30T03:09:29+00:00

Pritika Osland

Zeus Lara

2020-09-23T00:05:43+00:00

Rinku Razdan

General

2020-11-11T06:29:00+00:00

Robert Caminiti

General

2020-10-07T04:02:43+00:00

Robert Crossman

General

2020-01-15T04:30:20+00:00

Roxane Montierro

Zeus Lara

2020-11-17T22:20:14+00:00

Satya Sharma

General

2020-08-17T06:10:30+00:00

Shane Moore

General

2020-04-23T06:10:08+00:00

Sharon Tannenbaum

Zeus Lara

2020-10-13T00:59:01+00:00

Shiraan Fernando

Zeus Lara

2020-08-24T00:34:31+00:00

Sosha Jabbary

General

2020-11-18T06:56:36+00:00

Steve Baxter

Zeus Lara

2020-11-05T05:51:05+00:00

Syed Hussain

Zeus Lara

2020-10-07T04:48:38+00:00

Tameka Yallop

General

2019-04-29T04:29:36+00:00

Vanessa Vella

General

2020-04-15T01:08:38+00:00

Venice Gordula

Zeus Lara

2020-10-21T03:01:02+00:00

Yanmin Chen

General

2018-07-18T02:55:46+00:00