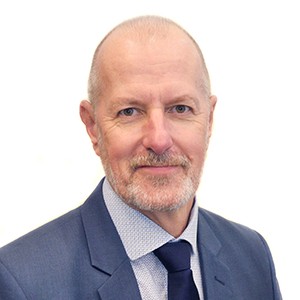 Derek Oldham
Program Director
---
Areas Of Expertise:
Program Management
Banking and Finance
Health
Energy
IT enabled Business Transformation
Regulatory Change
Insurance
EPMO's
Global implementation experience
---
Education:
Master's Degree in Business Administration, University of Wales
PMP Accredited and PMI Member
Agile PM – Practitioner
---
About Derek Oldham
Derek joined Seven Consulting's Sydney team in June 2018. He is a highly experienced, outcomes-focused Program Director who is well equipped to lead complex and challenging programs and portfolios across Business and IT.  He has managed numerous projects and programs over 10 countries with budgets >$50m and direct resources >100. Many have included extensive transformational change impacts on both staff and customers.
In addition, he has established and led EPMO's and project portfolios with >100 projects across multiple industries. Prior to joining Seven Consulting, Derek held Project and Program Director roles at Westpac Banking Group and Temenos Banking Solutions.
---
What Derek brings:
A seasoned program director with a proven track record of delivery.
An understanding of business transformation including the strategic, people, process, and technology aspects of the change.
C-suite stakeholder management.
Ability to build and manage multi-disciplined high-performance teams.
Experience of both traditional and agile delivery methods.
---
Client feedback:
John Lang, Head of Product Technology – 2023

"Derek's key strengths are the following: experience and ability to translate that into practical application for the item at hand; analytical; and engaging."

Barbara Psyhogios, Senior Program Manager – 2022

"Derek completes his role with integrity and a high degree of professionalism. Derek produces quality outputs, is a team player, and builds a great repour with the team and stakeholders."

Ian Andrews, Business PM – 2021

"Derek has added major value to the program and embraces a can-do attitude. It has been a pleasure working with Derek, an exceptional professional."

Edgar Tan, Service Economics Analyst – 2020

"Professional & value driven consultant who understands the organisation's objectives and actively contributes to achieve the same."
---
Key Clients:
Iress
Colonial First State (CFS)
Zurich
Westpac
AMP
Healius (Primary) Healthcare
Optus
Alinta Energy
BT Financial Group
Temenos
First National Bank
---
Key Achievements:
As a Program/PMO Director at Iress, Derek was involved in the establishment and management of a PMO for program Gilligan, their key strategic IT delivery vehicle covering 30 initiatives. After undertaking a review of the program with the ELT and senior delivery executives, and presentation to of these findings to the Board, Derek subsequently implemented several key recommendations to improve their governance, reporting, delivery framework and financial management. Upon closure of Gilligan, Derek transitioned to the Horizon transformation program to support Iress establish an EPMO covering ~150 initiatives.
---
As Program Director at Colonial First State (CFS), following a sub-optimal performance result for MySuper in the FY21 APRA Superannuation performance test, Derek worked with a senior executive stakeholder group to successfully program manage the outsourcing of the investment portfolio to BlackRock, before also leading the broader Your Future Your Super Response program during the separation of Colonial from CBA.
---
As Program Director at Zurich Insurance, Derek worked on the OnePath Life (OPL) separation program after Zurich purchased the OPL insurance business from ANZ. Derek managed the new business program and migration of OPL policies across to Zurich, managing a team c180 resources and re-setting the program.
---
As Head of IT Projects and Solution Delivery at Healius Healthcare (formerly Primary), Derek was responsible for design and delivery of circa 50 IT projects across the business. His role also included responsibility for level 2 Application support. When Healius later decided to disaggregate the shared IT services model, he worked closely with the GE Technology and Innovation, CTO, CISO, and HO IT Operations to provide advice, planning and management of the transition of IT services and processes back into the business units.
---
As PMO Director at Optus, Derek performed multiple consulting roles related to the EPMO Establishment including an EPMO focused review of the Networks, Business and Wholesale Divisions, reviews of the Change Management and Business Analysis teams for incorporation into the Optus EPMO, QA reviews of several strategically important projects on behalf of Exco and providing expertise, governance, and design across multiple implementation streams.
---
As PMO Director at Alinta Energy, Derek undertook an as-is review of the organization's Enterprise PMO (EPMO) capability, developing short, medium, and long-term prioritized recommendations to fully establish this function across the portfolio.
---
As Project and Program Director on Westpac Banking Group's Responsible Lending Program, Derek was responsible for the delivery of >10 high priority projects/programs. He initially led the program management of four key projects/programs in the portfolio, whose success and benefit were formally acknowledged by the Westpac CEO and the CEO of Consumer Bank. He subsequently assumed the leadership of the overarching portfolio providing integration and portfolio leadership across multiple business divisions and holding direct delivery responsibility of multiple initiatives.
---
As Project/Program Director at Westpac Banking Group, Derek delivered multiple regulatory change programs within the Efficient Customer Establishment Portfolio. This included $165m of customer focused AML programs across the enterprise for the Westpac, St George, BT Financial Group, and Institutional Bank brands.
---
As Program Director at AMP, Derek managed the development and successful implementation of a Portfolio Governance solution across three portfolios for circa ~130 projects / budget ~$100M+ / ~10 Head Of's and 30 PMs for the Group Technology, Cyber and Data business unit. Portfolio governance reporting included metrics on status, financials, RAID and risk posture, strategic alignment of initiatives, benefits realization, change/cost control and portfolio roadmap.
---
As Program Manager at BT Financial Group, Derek led the distribution across 1st and 3rd party channels for BT Super for Life, a low-cost superannuation product, which exceeded the business case benefits by 160%.
---
As Program Manager at Westpac, Derek facilitated a Senior Executive Treasury Working group tasked to enable urgent removal of short-term liquidity risk. This was successfully achieved by the identification and securitization of $2.3BN worth of mortgages prior to the deadline.
---
As Project Manager and Director at Temenos, Derek's focus was on the global implementation of core banking solutions across Europe, MEA, and APAC. He was responsible for the implementation of multiple large scale, strategically important projects at Temenos clients, as well as holding line and account management responsibilities.
---
At First National Bank (FNB), he held senior management roles in the Property Finance and Commercial Banking divisions. When the First Rand group was created by the merger of FNB and Rand Merchant Bank (RMB) Derek was one of several leads selected within FNB to work within the group to help facilitate the merger.
---
Other Team Members
Declan Boylan

General

2020-01-15T02:30:38+11:00

Gareth James

General

2021-01-19T11:29:58+11:00

Connie McKeage

Julius

2021-03-09T10:14:51+11:00

Michael Blomfield

Julius

2023-02-14T10:26:26+11:00

Temre Green

Julius

2022-11-23T10:52:41+11:00

Mike Stockley

Julius

2022-08-30T12:56:19+11:00

Julie Laoit

Julius

2022-07-19T09:10:59+11:00

Rob Thomsett

General

2023-01-31T17:26:36+11:00

Louise Ford

General

2020-01-15T03:08:18+11:00

Aaron Simonsen

Julius

2023-11-13T23:52:10+11:00

Alan Alehashemi

Julius

2022-07-19T09:07:40+11:00

Alex Jahan

Julius

2023-11-14T12:14:04+11:00

Alex Massie

General

2023-11-14T12:25:43+11:00

Alexander Rivkin

Julius

2023-11-14T00:06:50+11:00

Alexandra Marie Tan

Julius

2023-07-20T17:43:15+11:00

Ali Pahlavan

General

2023-11-14T00:19:34+11:00

Alisdair Brown

Julius

2022-08-30T09:51:38+11:00

Amanda Walker

Julius

2023-11-14T12:09:46+11:00

Andrew Cheesman

Julius

2022-08-09T12:17:42+11:00

Anna Linfield-Kent

Julius

2023-11-14T11:45:20+11:00

Andrew Marshall

Julius

2023-08-29T14:02:36+11:00

Audrey Teh

Julius

2023-11-14T01:03:53+11:00

Barbara Read

General

2023-11-13T23:44:22+11:00

Bhavna Gupta

Julius

2023-11-30T01:43:24+11:00

Benn Salier

Julius

2023-10-17T17:16:47+11:00

Bita Bagheri

General

2023-08-02T22:15:49+11:00

Blake Dahlen

Julius

2023-07-20T13:58:11+11:00

Caroline Lees

Julius

2023-11-14T01:15:13+11:00

Cathy Baldwin

General

2021-01-19T16:55:52+11:00

Chris Sykes

General

2022-05-26T12:50:02+11:00

Callum Barker

Julius

2023-09-15T10:54:00+11:00

Dave Rider

Julius

2023-11-14T11:28:26+11:00

David Johnson

General

2023-06-13T11:44:41+11:00

Deanna Edwards

Julius

2023-03-28T15:46:04+11:00

Derek Oldham

Julius

2023-11-14T01:43:07+11:00

Elise Kellond-Knight

Julius

2019-07-04T22:47:54+11:00

Eliza Johnson

Julius

2023-11-14T01:52:47+11:00

Ellen Misador

Julius

2023-11-14T11:16:10+11:00

Eugene O'Connell

Julius

2023-11-14T11:03:19+11:00

Fritzie Ligeralde

Julius

2023-10-27T12:23:57+11:00

Gilbert Wong

Julius

2023-09-28T10:05:22+11:00

Guru Swaminathan

General

2023-05-26T16:16:29+11:00

Hardik Lakhani

Julius

2023-11-14T10:59:45+11:00

Hayley Weir

Julius

2023-08-29T14:56:54+11:00

Helen Argitis

Julius

2023-11-14T10:56:19+11:00

Inggrid Yapari

Julius

2023-09-05T14:17:37+11:00

Ian Salvador

Julius

2023-11-14T02:22:20+11:00

Jerry Cobb

General

2022-06-28T15:49:32+11:00

Joanna Carlos

Julius

2022-02-15T17:48:05+11:00

Jochebed Diaz

General

2023-07-27T15:46:01+11:00

Johaimah Garrido

Julius

2021-03-16T10:08:35+11:00

John Middlemist

Julius

2023-11-14T02:36:08+11:00

Jovilyn Magtoto

Julius

2022-08-02T13:27:08+11:00

Julia Nicole Justo

Julius

2023-11-14T10:49:49+11:00

Julius Labalan

Julius

2023-10-05T10:04:21+11:00

Katherine Whiteside

General

2023-11-14T10:44:56+11:00

Kunal Parikh

Julius

2022-01-25T11:49:10+11:00

Lauren Grouse

Julius

2023-11-14T10:37:06+11:00

Louigi Gardiola

Julius

2023-02-23T08:31:20+11:00

Maddison Schmid

Julius

2023-11-14T10:31:00+11:00

Mariam Kohani

Julius

2022-07-19T09:57:04+11:00

Marian Joyce Makalintal

Julius

2023-06-21T10:48:28+11:00

Marianne Dinsay

Julius

2023-11-14T10:27:12+11:00

Mark McAdam

General

2023-05-03T12:09:06+11:00

Mark Millen

Julius

2022-08-30T12:47:06+11:00

Matthew Knight

Julius

2023-11-14T10:24:09+11:00

Melody Framp

Julius

2023-11-14T10:20:38+11:00

Melody Tuazon

Julius

2023-05-09T15:59:40+11:00

Michael Bryant

General

2023-11-13T17:56:32+11:00

Mohammad Ramezani

General

2022-07-13T16:18:36+11:00

Nadja Schulze

Julius

2023-07-13T13:05:06+11:00

Nevil Cope

General

2022-08-30T14:24:26+11:00

Niall Burke

Julius

2023-11-13T17:36:58+11:00

Nick Rodwell

Julius

2023-11-13T17:46:28+11:00

Nicole Hatten

Julius

2023-11-13T17:33:35+11:00

Ninia Ortile

Julius

2022-10-11T14:26:40+11:00

Pablo Andres Cordova Baya

Julius

2023-06-21T10:48:54+11:00

Parastoo Mousavi

Julius

2023-11-13T17:25:28+11:00

Paul Kirschner

General

2022-02-04T02:26:06+11:00

Peter Boylan

General

2023-03-14T16:22:42+11:00

Peter Philpott

General

2022-11-08T10:05:47+11:00

Rachel Low

Julius

2023-09-18T12:34:26+11:00

Rajiv Boddupalli

Julius

2023-11-13T16:14:32+11:00

Robert Crossman

General

2022-03-08T14:18:21+11:00

Rohini Verma

Julius

2023-11-30T02:00:48+11:00

Rohit Satija

Julius

2023-11-13T15:37:09+11:00

Roxane Montierro

Julius

2020-12-15T06:30:55+11:00

Sanjay Narayan

Julius

2023-02-14T11:09:04+11:00

Saurabh Kundi

Julius

2023-11-13T15:08:30+11:00

Shiraan Fernando

Julius

2023-03-14T15:07:49+11:00

Shruthi Srinivas

Julius

2023-08-25T12:02:31+11:00

Sreekanth Badam

Julius

2023-11-30T03:24:02+11:00

Stephen Curtis

Julius

2023-11-13T13:01:36+11:00

Simon Chrétien

Julius

2023-09-15T11:40:55+11:00

Tameka Yallop

General

2023-08-29T16:34:12+11:00

Tanvi Mahajan

Julius

2023-11-13T12:45:18+11:00

Thuc Linh Nguyen Phan

Julius

2023-11-13T12:39:10+11:00

Tony Calusic

Julius

2023-11-13T12:21:56+11:00

Vanessa Vella

General

2023-11-30T02:22:53+11:00

Vergil De Leon

Julius

2023-09-11T10:53:30+11:00

Winona Astian Thian

Julius

2023-02-23T08:34:19+11:00

Yanmin Chen

Julius

2023-10-03T19:22:20+11:00

Zach Barnetby

Julius

2023-11-13T10:30:25+11:00