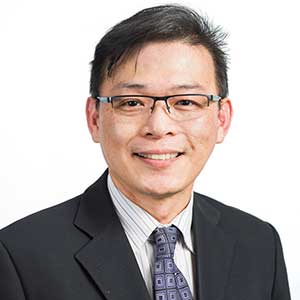 Paul Low
PMO Specialist (Scheduler/Planner)
---
Areas Of Expertise
Planning
Scheduling
Reporting
PMO
---
Education
Certified SAFe 4.6 Agilist
Bachelor of Engineering (Communication Engineering), RMIT
---
About Paul Low
Paul is a skilled PMO Consultant (Master Scheduler) and offers significant experience in developing and managing complex master schedules. He also brings experience in managing project financials, demand forecasting, and supporting Project Management Office service implementation.
Paul's broad experience has allowed him to develop a number of key skills including, facilitating work stream planning workshops, supporting resource planning and forecast, maintaining a one page view on the progress of major program deliverables, supporting change control process, automating change requests, maintaining RASCI and deliverable approval registers, supporting document management standard and process, maintaining program asset registers, managing program events and supporting program management.
---
What Paul brings
Extensive experience in project management office functions, processes, and tools including implementing PMO services and reporting on progress of all work streams and projects.
Advanced Project Scheduling skills developed over 18 years performing the role of Master Scheduler, including establishing and maintaining the Program Master Schedule, Reporting Framework and Quality control of projects schedules.
Coaching Project Managers & team members in effective use of Project Schedule templates, development, maintenance and procedures.
Sound experience in risk & issue management, and project health checks.
Tools expert – in-depth knowledge of using MS Project and Jira.
---
Key Clients
Cbus
Colonial First State (CFS)
Macquarie Bank
NAB
Origin Energy
Fonterra
Australian Wheat Board (AWB)
Telstra
AGL Energy
Alinta Asset Management
Linfox
Coles Myer
Shell Australia
Unisys (MSC)
Alcatel-Lucent
Victoria Department of Justice and Regulation
City of Melbourne
St Vincent Hospitals Australia
Avaloq
NSW Rural Fire Services
---
Key Achievements
As Master Scheduler at Colonial First State, Paul was engaged to create an integrated schedule for Future Wrap Transformation Program. Supporting project team, PMO and TPMO with quality progress update, critical path analysis and schedule health check to ensure quality forecast of milestones, deliverables, and resource loading.
---
As Master Scheduler at Cbus, Paul was engaged to support the Cbus Delivery and Government Review, and was later assigned to create/update the master schedule for Media Super transition program. This schedule included Cbus and Media Super merger tasks from legal, operations and administrations, systems enhancement and integration with external vendors.
---
As Master Scheduler at Macquarie Bank, Paul was engaged late in the testing phase of Fusion Program to create an integrated schedule to address gaps identified by PWC auditor. The schedule provides single source of truth to report progress, critical path analysis and support resource planning for Business Units, Technical Streams and external vendors. It supported 20 teams in 3 countries to a successful System Integration Test and User Acceptance Test.
---
As PMO Consultant at NAB, Paul worked with the HLEX Portfolio Team establishing Tribe Central services across the portfolio – supported PI planning and created the consolidated Jira boards for cycle time and portfolio roadmap reporting. He has also supported HLEX in the transition of home lending portfolio using Scaled Agile framework from the current pilot state to the future state.
---
As Program Scheduler at NAB on eCommerce ATO simplification (eASi) program, Paul developed the schedules for eContribution, MIX, MAAS and MATS with a combined budget of over $40m. This included the proper schedule structures, stage gates checklist, custom fields and views to support various PMO reporting requirements as well as being compliant with NAB Wealth Enterprise Release guidelines.
---
As Program Scheduler at Origin on a significant HR Transformation, Paul defined and developed governance structures to support the PMO and scheduling function on a critical $100M SAP program. This included change process, dependency management, project plan structure, earned value / schedule reporting requirements, schedule tracking processes and necessary templates.
---
As a program scheduler for Fonterra's Project Catalyst, Paul developed and implemented PMO processes and tools to support the program management office and facilitate Project Managers in project reporting, risks and issues management, earned value analysis, resource loading and forecast, timesheets and project actuals tracking.
---
As program scheduler for Fonterra, Paul developed and maintained the Master and Sub schedules for a large enterprise wide SAP transformation program spanning across Australia & New Zealand. He also developed and implemented SharePoint workflows, executive reporting, and testing metrics to ensure governance on a high-profile initiative.
---
As program scheduler for Telstra's Transition and Transformation Office, Paul created & maintained project schedules to manage the transition of network services for Tabcorp and Medibank. This incorporated a high degree of complexity through the existence of numerous internal and external dependencies. Paul had accountability for performing detailed analysis of scheduling processes and providing capability uplift services to senior stakeholders for complex programs with hard deadlines.
---
As a Technical Project Analyst at Coles, Paul integrated multiple project plans from infrastructure, procurement, automation, IT and operation plans into a single master schedule to facilitate critical path tracking & reporting. Maintained the project schedule progress including the production of internal and external client reports. Validated data and created project reports for all levels of management throughout the organisation.
---
As Project Specialist at Shell Australia, Paul was responsible for promoting and implementing Shell's MAPS project management methodology for their newly created PMO. This required providing capability uplift services across all levels around scheduling concepts/ tools and governance processes. Also ensured overall consistency within program reporting.
---
As Master Scheduler at Linfox, Paul created and maintained the integrated schedules from multiple business units to support business transition of services and assets from Aurizon to Linfox. Developed project status report templates and schedule dashboard to support Steering Committee and Team Meeting update. Tracked and monitored the deployment of cut over activities.
---
As PMO Consultant at Unisys (MSC), Paul was responsible for maintaining schedules and coordinating project deliverables, issues and risks register, change request documents and program events for the GMPC consortium to implement the Malaysia Government Multiple-Purpose Card Pilot (RM 270 million). The chip and biometrics-based Malaysia National Identity Card (GMPC or MyKad) is now issued to all Malaysian citizens. It has successfully transformed many government services and improved the ease for Malaysians to conduct routine transactions with Government and private companies.
---
As Master Scheduler at Victoria Department of Justice and Regulation (DOJR), responsible for uplifting the department's scheduling capability by providing schedule template, tool, standard and guidelines. Paul was later engaged by Victoria DOJR and City of Melbourne to turnaround the schedules for the Melbourne Protective Security Enhancement (MPSE) Program.
---
As Master Scheduler at City of Melbourne, responsible for creating the schedules for 6 sites of the Melbourne Protective Security Enhancement (MPSE) Program. Managing the dependency and critical path from multiple government agencies, vendors and external stakeholders. Driving the team to deliver the high priority zones by Dec 2019.
---
As Master Scheduler at St Vincent Hospital, Paul was responsible for quantifying the resource requirement and optimizing the resource pool for the Data Centre and End User Computing environments transformation projects, plus numerous extensive system remediation activities and BAU functions.
---
As PMO Consultant for NSW Rural Fire Services, Paul was engaged to create a schedule to optimize NSW RFS fleet production program, covering fleet allocation and funding approval, Fleet Design and Engineering, Construction Order, Procurement of Materials and Equipment, Final inspection and brigade handover process.
---
As PMO consultant for Avaloq, Paul was engaged to support the project team on a due diligence for platform replacement program, coordinating workshops and documenting gaps, issues and actions plan. Developed schedule to manage resource capacity and track progress of action items.
---
As Resource Planner at Alcatel-Lucent, Paul developed and had end to end ownership over the resource planning on their Titan Program. This included all aspects of forecasting, managing resource demand & timelines, and managing the critical paths to identify issues impacting delivery of the program. Also provided guidance and governance regarding future planning and quality of resource forecast / demand matrix.
---
Other Team Members
Declan Boylan

General

2020-01-15T02:30:38+11:00

Gareth James

General

2021-01-19T11:29:58+11:00

Connie McKeage

Zeus Lara

2021-03-09T10:14:51+11:00

Hugh Harley

Zeus Lara

2020-04-01T04:18:49+11:00

Michael Blomfield

Zeus Lara

2023-02-14T10:26:26+11:00

Temre Green

Zeus Lara

2022-11-23T10:52:41+11:00

Mike Stockley

Zeus Lara

2022-08-30T12:56:19+11:00

Julie Laoit

Zeus Lara

2022-07-19T09:10:59+11:00

Rob Thomsett

General

2023-01-31T17:26:36+11:00

Louise Ford

General

2020-01-15T03:08:18+11:00

Aaron Simonsen

Zeus Lara

2022-08-30T11:02:06+11:00

Akhilesh Das

Zeus Lara

2022-11-08T10:09:51+11:00

Alan Alehashemi

Zeus Lara

2022-07-19T09:07:40+11:00

Alex Massie

General

2023-05-09T15:42:17+11:00

Alexander Rivkin

Zeus Lara

2023-03-28T15:40:59+11:00

Alexandra Marie Tan

Zeus Lara

2023-03-14T15:15:24+11:00

Ali Pahlavan

General

2023-05-17T01:57:15+11:00

Alisdair Brown

Zeus Lara

2022-08-30T09:51:38+11:00

Amanda Walker

Zeus Lara

2023-06-06T11:10:57+11:00

Anders Madsen

Zeus Lara

2022-08-02T17:55:11+11:00

Andrew Cheesman

Zeus Lara

2022-08-09T12:17:42+11:00

Andrew Coley

Zeus Lara

2021-12-21T12:36:47+11:00

Anish Joshi

Zeus Lara

2023-04-04T15:04:09+11:00

Ann Mica Mae Lim

Zeus Lara

2023-05-11T14:08:40+11:00

Anna Linfield-Kent

Zeus Lara

2023-03-14T16:25:51+11:00

Barbara Read

General

2023-04-27T09:42:19+11:00

Benn Salier

Zeus Lara

2021-07-06T13:45:00+11:00

Bita Bagheri

General

2021-03-02T14:12:11+11:00

Blake Dahlen

Zeus Lara

2023-02-23T09:47:16+11:00

Callum Dodd

Zeus Lara

2022-11-23T11:00:39+11:00

Caroline Lees

Zeus Lara

2023-01-17T10:29:22+11:00

Cathy Baldwin

General

2021-01-19T16:55:52+11:00

Chika Nnadiekwe

Zeus Lara

2023-03-28T15:27:26+11:00

Chris Sykes

General

2022-05-26T12:50:02+11:00

Cliff Blakley

Zeus Lara

2023-05-11T13:52:16+11:00

David Johnson

General

2022-06-01T10:43:16+11:00

David Mansfield

Zeus Lara

2023-02-14T10:37:32+11:00

Deanna Edwards

Zeus Lara

2023-03-28T15:46:04+11:00

Derek Oldham

Zeus Lara

2023-05-09T15:38:58+11:00

Elise Kellond-Knight

Zeus Lara

2019-07-04T22:47:54+11:00

Ellen Misador

Zeus Lara

2023-03-14T15:30:57+11:00

Eugene O'Connell

Zeus Lara

2022-03-22T16:14:36+11:00

Francis Aseron

Zeus Lara

2023-02-24T09:56:24+11:00

Fritzie Ligeralde

Zeus Lara

2021-08-17T15:41:14+11:00

Gilbert Wong

Zeus Lara

2022-05-25T12:27:00+11:00

Guru Swaminathan

General

2023-05-26T16:16:29+11:00

Hardik Lakhani

Zeus Lara

2022-03-08T16:33:18+11:00

Hayley Weir

Zeus Lara

2022-03-01T12:16:09+11:00

Helen Argitis

Zeus Lara

2022-05-26T12:13:35+11:00

Ian Salvador

Zeus Lara

2022-06-14T17:51:51+11:00

Ian Thomson

Zeus Lara

2023-04-27T09:46:51+11:00

Ibrahim Dani

Zeus Lara

2023-05-09T15:33:59+11:00

Igor Vieira

Zeus Lara

2022-06-28T16:45:19+11:00

Jerry Cobb

General

2022-06-28T15:49:32+11:00

Joanna Carlos

Zeus Lara

2022-02-15T17:48:05+11:00

Jochebed Diaz

General

2022-11-16T12:53:12+11:00

Johaimah Garrido

Zeus Lara

2021-03-16T10:08:35+11:00

John Middlemist

Zeus Lara

2021-07-21T12:11:54+11:00

Jovilyn Magtoto

Zeus Lara

2022-08-02T13:27:08+11:00

Julia Nicole Justo

Zeus Lara

2023-02-23T08:34:34+11:00

Katherine Whiteside

General

2022-11-30T17:42:36+11:00

Kunal Parikh

Zeus Lara

2022-01-25T11:49:10+11:00

Lauren Grouse

Zeus Lara

2023-06-06T11:56:05+11:00

Louigi Gardiola

Zeus Lara

2023-02-23T08:31:20+11:00

Louise White

General

2021-05-11T16:20:05+11:00

Lousiene Samonte

General

2022-08-30T14:27:05+11:00

Maddison Schmid

Zeus Lara

2023-05-11T09:35:43+11:00

Mariam Kohani

Zeus Lara

2022-07-19T09:57:04+11:00

Marian Joyce Makalintal

Zeus Lara

2023-03-14T15:51:17+11:00

Marianne Dinsay

Zeus Lara

2023-02-23T08:32:42+11:00

Mark McAdam

General

2023-05-03T12:09:06+11:00

Mark Millen

Zeus Lara

2022-08-30T12:47:06+11:00

Matthew Knight

Zeus Lara

2023-02-23T08:32:48+11:00

Melanie Northrop

Zeus Lara

2023-01-31T17:06:41+11:00

Melody Framp

Zeus Lara

2023-05-09T16:20:00+11:00

Melody Tuazon

Zeus Lara

2023-05-09T15:59:40+11:00

Michael Bryant

General

2022-08-09T11:38:32+11:00

Mohammad Ramezani

General

2022-07-13T16:18:36+11:00

Muhammad Sauood Ur Rauf

General

2022-08-30T14:20:48+11:00

Nevil Cope

General

2022-08-30T14:24:26+11:00

Niall Burke

Zeus Lara

2022-10-11T13:16:07+11:00

Nick Rodwell

Zeus Lara

2022-07-14T11:47:55+11:00

Nicole Hatten

Zeus Lara

2022-03-22T16:18:26+11:00

Ninia Ortile

Zeus Lara

2022-10-11T14:26:40+11:00

Pablo Andres Cordova Baya

Zeus Lara

2023-02-23T08:48:38+11:00

Parastoo Mousavi

Zeus Lara

2022-12-13T10:24:00+11:00

Paul Bernard

Zeus Lara

2022-02-04T02:19:40+11:00

Paul Kirschner

General

2022-02-04T02:26:06+11:00

Peter Boylan

General

2023-03-14T16:22:42+11:00

Peter Philpott

General

2022-11-08T10:05:47+11:00

Rahul Kaushal

Zeus Lara

2022-08-03T10:22:38+11:00

Rajiv Boddupalli

Zeus Lara

2022-12-13T09:44:21+11:00

Robert Caminiti

General

2020-10-07T04:02:43+11:00

Robert Crossman

General

2022-03-08T14:18:21+11:00

Rohini Verma

Zeus Lara

2021-04-13T12:23:02+11:00

Rohit Satija

Zeus Lara

2023-05-09T15:27:58+11:00

Roxane Montierro

Zeus Lara

2020-12-15T06:30:55+11:00

Sanjay Narayan

Zeus Lara

2023-02-14T11:09:04+11:00

Saurabh Kundi

Zeus Lara

2023-02-23T08:26:14+11:00

Shiraan Fernando

Zeus Lara

2023-03-14T15:07:49+11:00

Shruthi Srinivas

Zeus Lara

2023-02-07T09:53:04+11:00

Sreekanth Badam

Zeus Lara

2022-11-09T17:14:36+11:00

Stephen Curtis

Zeus Lara

2023-05-30T09:22:30+11:00

Tameka Yallop

General

2022-03-08T16:41:26+11:00

Tanvi Mahajan

Zeus Lara

2023-03-28T15:21:57+11:00

Through Zhu

Zeus Lara

2023-02-23T10:21:23+11:00

Thuc Linh Nguyen Phan

Zeus Lara

2023-05-30T09:39:47+11:00

Tony Calusic

Zeus Lara

2022-08-01T16:52:17+11:00

Vanessa Vella

General

2021-12-14T12:11:12+11:00

Winona Astian Thian

Zeus Lara

2023-02-23T08:34:19+11:00

Yanmin Chen

Zeus Lara

2022-03-08T16:40:11+11:00

Zach Barnetby

Zeus Lara

2022-06-24T11:08:22+11:00