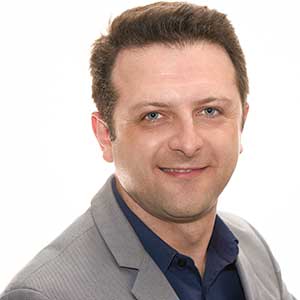 Ali Pahlavan
Project Manager / PMO Lead
---
Areas Of Expertise
Software Development
IT
Business Process and Controls Transformation
HR Transformation
SAP Implementation
Change Management
Oil and Gas Projects
---
Education
Bachelor of Science (Industrial Engineering)
PRINCE2 Practitioner
SAFe 4 Certified Agilist

P3O Certified

 

PMBOK Fundamentals Certified
---
Key Clients
Alinta Energy
ABC
Macquarie Bank
NAB Wealth
QBE Insurance
Transport for NSW
Woolworths Limited
a2 Milk
Investec Bank
Energy Industries Engineering and Design (Iran)
WorleyParsons (England)
Foster Wheeler (Scotland)
LG Engineering and Construction (South Korea)
Antares Solutions
---
About Ali Pahlavan
Ali is a skilled Project Manager and PMO Lead, joining Seven Consulting's Sydney practice in December 2014. He has extensive experience in portfolio, program and project management methodologies, including projects financials, risks & issues management, governance, deliverables management, resourcing, scheduling and managing master schedules for multiple stream projects. Ali is also highly skilled and experienced in MS Project and MS Excel reporting.
Throughout his career, Ali has had success with large scale SAP implementation, HR transformation, business process and controls transformation and Electronic Ticketing System Programs. To date, he has held key Project Management, PMO and scheduling positions with clients including Alinta Energy, ABC, Macquarie Bank, NAB Wealth, QBE, Transport for NSW, a2 Milk and Woolworths Limited.
---
What Ali brings
Demonstrated experience in project delivery.
Sound knowledge in project financials, risks & issues management, deliverables management and resourcing.
Technical proficiency encompassing MS-Project, Microsoft Office, SharePoint, Visio & Google Apps.
Experienced in planning and scheduling data analysis, recognising weak signals/trends and proposing intervention solutions.
---
Key Achievements
As Senior Project Manager at a2 Milk, Ali worked closely with IT, Finance, Legal, Marketing and Regulatory teams to plan and deliver several medium sized projects including Artworks and Packaging Approval Workflow Project, New Contract Management System, SharePoint Intranet and Cloud Migration
---
As EPMO Lead for EPMO transformation project at QBE, Ali developed the future state of the EPMO, conducted a gap analysis and provided a road map for transitioning to the target state. He also developed a Benefit Framework and assisted the new EPMO team in preparation of the project management minimum standards and assurance framework.
---
As Project Manager at Alinta Energy, Ali worked closely with the program director to set up, plan and deliver a HR transformation project. He also helped EPMO in developing the project control tools and the portfolio financial tracker.
---
As PMO Lead at ABC, Ali prepared process documents for the implementation of Jetstream Portfolio, designed and created the required forms, databases, guides, dashboards and reporting tools for pipeline, delivery and benefit realisation phases. He also conducted a gap analysis for using Daptiv as a portfolio management tool.
---
In a short engagement with BNP Paribas, he developed a project schedule for project Avatar.
---
As PMO Lead at Macquarie Bank, Ali liaised with all stream leads and release managers to set up the PMO and prepared the Project Governance Plan for HR transformation and Workday implementation projects. He was also responsible for creating and maintaining the project master schedule and related reports, managing risks & issues, deliverables, change requests log and resourcing.
---
As PMO Lead for Phase 2 of Controls Transformation Program at NAB Wealth; Ali managed the PMO for three uplift projects, including program level financials, resources, risks & issues and deliverables; preparing board meeting packs and minutes and also introducing a simplified project status tracker tool based on the experience of the previous phase with a one-click dashboard report.
---
As Master Scheduler for Phase 1 of Controls Transformation Program at NAB Wealth, Ali was responsible for creating, updating and maintaining two separate schedules for the projects under the program and preparation of program and project reports. He also worked as PMO Analyst for one of the projects, preparing status reports, board meeting packs and minutes and also managing risks & issues and resources.
---
As Master Scheduler at QBE Insurance, Ali worked with global Workstream Leads across Australia, New Zealand, USA and the UK to develop and update a master schedule for a HR transformation and Workday implementation project. Moreover, Ali was responsible for Project Management Dashboard Reports and Critical Path Analysis. During the implementation phase, he assisted the Technology Workstream Lead in preparation of the Cut-over Plan, monitored cut-over activities via Jama Software and prepared daily reports.
---
As Master Scheduler at Transport for NSW, Ali Pahlavan worked closely with the Business and Stakeholder Readiness team in the Electronic Ticketing System Program (Opal Card) to develop and update a master schedule containing six sub-projects and a global resource pool.
---
As reporting Co Ordinator, At TfNSW, Ali was responsible for providing regular status reports for PMO, resource allocation status reports for team leads, risk and issue reviews and also communication with all other streams in order to manage the dependencies.
---
As a project scheduler, At Woolworth's Galaxy SAP Implementation Program, Ali was responsible for development, updating, maintenance and analysis of a large resource-loaded master schedule in MS Project 2010 (over 15000 lines), status reporting and resource levelling. This involved coordinating more than ten project managers and team leads and also using Google Apps as the collaboration tool. Ali also created a comprehensive dashboard report for the program managers of Woolworth's Galaxy, with twice a week updates in order to provide them with a better overview of the program status. This report was the main reference for weekly team meetings.
---
As Project Scheduler at Antares Solutions, managed, scheduled and monitored more than 20 software development projects simultaneously, including website, Intranet and Business Intelligence capabilities for clients such as Mission Australia, Hitachi Australia, Dexus properties, NSW Aboriginal Land Council and SITA.
---
As a resource planner at Antares Solutions, Ali was also responsible for resource planning and preparation of resource utilisation and project financial status reports. Researched and provided the company with a solution for managing the billable hours of the developers accurately.
---
As a Project Manager at Antares Solutions, Ali successfully implemented an intranet development project for Investec Bank consisting of a time and material solution architecture and a lump-sum development, testing and go-live phase. Liaised with client, offshore development team and team leader and managed the schedule and budget to ensure the project meets the planned dates and gross profit.
---
As Master Scheduler at Energy Industries Engineering and Design (EIED), Ali led the scheduling team for development, updating, maintenance and analysis of master schedules for engineering and procurement services of large scale (over 4 billion dollars) gas field programs including South Pars Gas Field Development Phases 1, 9 &10, 17 & 18, 20 and 21 in conjunction with Worley Parsons, Foster Wheeler, LG E&C and Kvaerner-John Brown. Whilst at EIED Ali also, designed an online progress measurement system for oil and gas engineering projects at EIED by linking Primavera P6 with an in-house document management system and assisted the IT team with developing a web-based dashboard to publish the online reports.
---
Other Team Members
Declan Boylan

General

2020-01-15T02:30:38+11:00

Gareth James

General

2021-01-19T11:29:58+11:00

Connie McKeage

Zeus Lara

2021-03-09T10:14:51+11:00

Rob Thomsett

General

2021-04-06T12:29:29+11:00

Louise Ford

General

2020-01-15T03:08:18+11:00

Alan Madani

General

2020-07-24T03:51:19+11:00

Alex Massie

General

2020-06-19T01:51:58+11:00

Ali Pahlavan

General

2020-07-09T06:29:03+11:00

Andrew Cheesman

Zeus Lara

2021-03-23T12:46:37+11:00

Barbara Read

General

2021-07-06T12:54:04+11:00

Benn Salier

Zeus Lara

2021-07-06T13:45:00+11:00

Berna Akdeniz

Zeus Lara

2020-12-15T10:21:24+11:00

Bita Bagheri

General

2021-03-02T14:12:11+11:00

Cathy Baldwin

General

2021-01-19T16:55:52+11:00

Chika Nnadiekwe

Zeus Lara

2021-05-11T13:05:32+11:00

Chris Sykes

General

2020-03-05T00:14:43+11:00

David Johnson

General

2020-01-15T02:05:16+11:00

Donalito Jr. Bales

Zeus Lara

2021-01-12T10:10:18+11:00

Ericson Bagunas

General

2020-10-01T05:06:36+11:00

Fritzie Ligeralde

Zeus Lara

2021-06-15T09:45:04+11:00

Gilbert Wong

Zeus Lara

2020-12-15T04:26:15+11:00

Grace Tran

General

2021-07-06T13:11:24+11:00

Guru Swaminathan

General

2020-10-13T05:04:12+11:00

Ian Salvador

Zeus Lara

2021-06-01T12:54:33+11:00

Jason Kwong

Zeus Lara

2021-07-13T12:23:00+11:00

Jeroen Lubbers

Zeus Lara

2021-07-21T11:23:06+11:00

Jerry Cobb

General

2020-11-06T00:49:28+11:00

Joanna Carlos

Zeus Lara

2020-09-14T00:37:15+11:00

Joanne Carla S. Sebuc

General

2021-07-21T10:48:58+11:00

Jochebed Diaz

General

2020-12-15T05:31:11+11:00

John Middlemist

Zeus Lara

2021-07-21T12:11:54+11:00

John Mitchell

General

2020-07-22T01:01:54+11:00

Josh Pricken

Zeus Lara

2021-02-16T14:32:44+11:00

Julia Nicole Justo

Zeus Lara

2021-02-16T14:33:01+11:00

Julie Laoit

Zeus Lara

2021-02-16T14:33:40+11:00

Katherine Whiteside

General

2020-07-02T06:55:12+11:00

Ken Cousins

Zeus Lara

2021-07-21T09:50:50+11:00

Krishnaraj Arumugam

Zeus Lara

2020-06-30T04:59:15+11:00

Louie Huang

Zeus Lara

2021-07-06T13:19:27+11:00

Louigi Gardiola

Zeus Lara

2021-02-16T14:34:48+11:00

Louise White

General

2021-05-11T16:20:05+11:00

Lousiene Samonte

General

2020-04-01T03:22:19+11:00

Mark McAdam

General

2021-05-11T12:52:35+11:00

Mariam Kohani

Zeus Lara

2021-07-13T12:09:45+11:00

Michael Baylon

Zeus Lara

2021-04-06T11:22:44+11:00

Michael Bryant

General

2021-03-09T11:37:38+11:00

Mohammad Ramezani

General

2020-01-14T03:38:39+11:00

Muhammad Sauood Ur Rauf

General

2021-05-10T12:45:04+11:00

Nadja Schulze

General

2020-05-29T06:16:06+11:00

Nevil Cope

General

2020-01-14T04:11:02+11:00

Niloofar Fardanesh

General

2020-09-29T01:07:43+11:00

Parastoo Mousavi

Zeus Lara

2021-05-18T15:46:14+11:00

Paul Bernard

Zeus Lara

2021-07-05T10:56:35+11:00

Paul Kirschner

General

2021-03-09T12:49:12+11:00

Peter Boylan

General

2021-07-06T12:52:31+11:00

Peter Patrick Boylan

Zeus Lara

2021-02-16T14:22:06+11:00

Peter Philpott

General

2020-10-30T03:09:29+11:00

Pritika Osland

Zeus Lara

2020-09-23T00:05:43+11:00

Rick Myburgh

Zeus Lara

2021-07-21T11:12:13+11:00

Rinku Razdan

General

2021-06-15T09:38:48+11:00

Robert Caminiti

General

2020-10-07T04:02:43+11:00

Robert Crossman

General

2020-01-15T04:30:20+11:00

Rohini Verma

Zeus Lara

2021-04-13T12:23:02+11:00

Roxane Montierro

Zeus Lara

2020-12-15T06:30:55+11:00

Saurabh Kundi

Zeus Lara

2021-05-11T11:54:30+11:00

Sharon Tannenbaum

Zeus Lara

2021-06-01T12:48:32+11:00

Shiraan Fernando

Zeus Lara

2021-03-09T17:04:13+11:00

Sosha Jabbary

General

2021-01-27T09:52:48+11:00

Stephen Curtis

Zeus Lara

2021-05-11T12:16:32+11:00

Steve Baxter

Zeus Lara

2021-03-23T11:07:10+11:00

Syed Hussain

Zeus Lara

2021-03-23T11:24:33+11:00

Tameka Yallop

General

2019-04-29T04:29:36+11:00

Vanessa Vella

General

2020-04-15T01:08:38+11:00

Yanmin Chen

Zeus Lara

2021-03-23T15:31:10+11:00