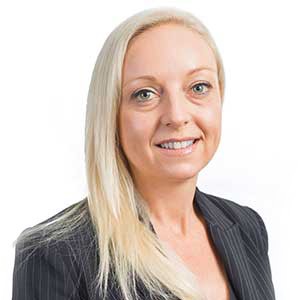 Amanda Walker
PMO Director
---
Areas Of Expertise:
PMO Set-Up
Develop & Implement Portfolio & Project Management
Methodologies / Frameworks
Implementation of Project Portfolio Management tools
Project/Program/Portfolio Delivery Governance & Framework
Finance & Banking
Information Technology
---
Education:
Certificate IV in Project Management, UNE Partnerships
Business Studies, Deakin University
SAFe Certified Agilist
---
About Amanda Walker
Amanda is a senior PMO Leader, with extensive project management knowledge, and over 20 years' experience, including 14 years in the Finance and Banking Industry, and Information Technology.
Amanda has a proven track record in all areas of project management including development of business operating models, strategy, compliance, process improvement and governance.
---
What Amanda brings
Effective communication skills; concise and succinct while ensuring common understanding of status and issues.
Strong influencing skills and ability to drive organisational change.
Strategy, design, development and support of program and project management solutions to ensure successful business outcomes.
Effectively sets and communicates the organisational vision and strategy.
Provides robust leadership & coaching of project resources.
---
Key Clients:
Volt Financial
Civica
Telstra Health
Medibank
Latitude Financial Services
Telstra
Australia Post
Superpartners
Transport Accident Commission (TAC)
National Australia Bank (NAB)
ATO
AusNet Services
---
Key Achievements:
As PMO Director at Volt, Amanda conducted and documented a PMO Capability review, together with developing the implementation roadmap for resulting recommendations, and commenced implementation across Volt, such as a new governance framework, reporting templates, program change request management processes, scheduling minimum standards, operating rhythm, and associated training materials.
---
As Group Head of PMO AANZ at Civica, Amanda implemented and embedded a Continuous Improvement Framework, and Portfolio Project Management Champions Group to ensure active engagement and continuous uplift to both the quality of Civica's Project Management Framework, and members' knowledge, skills and usage. She developed and delivered the Group Operational and Project Risk Management training program to uplift the Operational Risk and Project Risk capabilities across the group. Amanda also uplifted a number of project management policies, tools and processes across the Group to ensure a consistent approach to project services as well as introducing improvements to recruitment of project resources.
---
As a PMO Manager at Telstra Health, Amanda was assigned to the National Cancer Screening Register (NCSR) Program, delivering a functioning National Register, complete with cervical cancer screening functionality. Whilst at NCSR Amanda conducted and documented a PMO review, together with implementing resulting recommendations, such as a new governance framework, reporting templates, program change request management processes, scheduling minimum standards, operating rhythm, training materials, operational risk management identification framework, documenting all processes across the business operations functions. Amanda Implemented the PMO team restructure to meet key objectives, and adequately support future program delivery.
---
As PMO Manger at Medibank, Amanda was managing the Priority Projects Office. The PPO was responsible for designing and implementing the PPO structure and processes to oversee and assure delivery of the portfolio of Priority 1 projects across multiple business units that were deemed critical to Medibank's business success.
---
As PMO Manager, at Latitude Financial Services, Amanda was responsible for implementing the new governance forum, enabling both delivery oversight and effective decision making. Amanda also developed the Business Change Calendar across the broader organisation to provide visibility of all initiatives and dependencies for both inflight and pipeline, for the complete Transformation Program.
---
As PMO Manager at Telstra, Amanda was responsible for implementing the new governance forum across the entire consumer portfolio for investment and implementing the new delivery assurance function, the purpose being to enable both delivery oversight and support to investments. Amanda also identified reporting requirements and commenced implementation of management reporting solutions for the Project Manager Community of the entire consumer practice.
---
As Manager of Capability and Delivery assurance, at Australia Post, Amanda was responsible to the Head Delivery Assurance, for the establishment and management of the capability uplift, to support Enterprise Application Services. This work for EAS led to the creation of an overarching communication strategy for all of technology. Amanda developed and implemented the supply assignment processes and reporting framework, increasing the user acceptance and adherence to the process. Amanda also developed and implemented management reporting, which provided insights to data and emerging priorities. Implementing the integrated reporting solution using SAP Hana to provide a single view of both demand and supply.
---
As the PMO Manager at Superpartners, Amanda was responsible for PMO services for the whole of nextGEN program. She provided the leadership team & steering committee visibility of the program across the enterprise. During this period, Amanda developed and implemented the nextGEN governance and reporting framework, streamlining the governance structure to ensure effective management and governance was in place. In addition Amanda developed and implemented a revised stage gate process to provide early visibility of the project health and continued to evaluate the viability of the project at each stage.
---
As Program Scheduler & Risk Manager, at TAC, Amanda had accountability for the entire Program Delivery Division. Amanda developed the PMO plan setting the vision, strategy and design for the newly formed division that included development and delivery, maintenance, and support of program and project management solutions to meet business needs. She successfully implemented the continuous improvement framework for the PM@TAC framework, together with the successful design and implementation of service offerings around project planning and risk identification workshop facilitation.
---
As Project Infrastructure PMO, at NAB, Amanda was responsible for the establishment & management of the PMO to support the GM for GBS Project Services. She successfully implemented the projects New Starter Program for all Group Business Services, Project Services staff (>300 employees). Amanda managed the integration of all project management tools across the group, into the Group Business Services Project PMO, which enabled the rationalisation of the project's suite of tools and processes. Amanda successfully implemented the Group Project Policy, which enabled and set quality assurance standards and measures across the group. She also led the team responsible for the delivery of several improvement projects and simplified management information for the Group Business Services Project Services Portfolio. The PMO has accountability for AU$600M p.a. portfolio spend. At NAB, Amanda also implemented the new Job Architecture for the Project Management Office functions across NAB, MLC, and Wholesale. Streamlining from 1000+ job descriptions and role purpose statements to 5 Generic job descriptions. Amanda thoroughly conducted a training needs analysis and successfully implemented the Primavera schedule management training program. Up skilled over 300 staff in a period of six months on schedule management disciplines and incorporated into the overall Group Business Services New Starter Program.
---
At NAB, Amanda was the As the Project Delivery Services Lead at NAB, Amanda was responsible for GBS Project Service PMO. During which time she successfully led a team of 10 direct reports and 37 indirect reports, including mentoring, guiding and coaching, providing feedback in 1:1 regular catch up meetings, conducting quarterly performance reviews and producing end of year performance evidence documentation. Renegotiating the contract for Primavera Australia and NAB, with a cost saving of $190k annually to the organisation, as well as improved service levels. Amanda led the implementation of agreed support services across all technology projects, providing a single suite of standards and tools for all technology project members.
---
As a PMO consultant, at the Australian Taxation Office (ATO), Amanda provided consultancy to define a robust, tailored and fit-for-purpose program governance and delivery structure to support the Application Modernisation sub-program mobilization.
---
As a PMO consultant, at AusNet Services, Amanda conducted an assessment of the existing technology PMO framework, identifying key themes, gaps and potential systemic issues of current state; forming the basis for the 'To Be' design and implementation of a 'refreshed' right-sized and fit-for-purpose PMO model, enabling uplift in the delivery of project management services to meet the organisation's desired outcomes.
---
Other Team Members
Declan Boylan

General

2020-01-15T02:30:38+11:00

Gareth James

General

2021-01-19T11:29:58+11:00

Connie McKeage

Zeus Lara

2021-03-09T10:14:51+11:00

Hugh Harley

Zeus Lara

2020-04-01T04:18:49+11:00

Temre Green

Zeus Lara

2022-11-23T10:52:41+11:00

Mike Stockley

Zeus Lara

2022-08-30T12:56:19+11:00

Julie Laoit

Zeus Lara

2022-07-19T09:10:59+11:00

Rob Thomsett

General

2023-01-31T17:26:36+11:00

Louise Ford

General

2020-01-15T03:08:18+11:00

Caroline Borge

Zeus Lara

2022-11-09T11:10:36+11:00

Aaron Simonsen

Zeus Lara

2022-08-30T11:02:06+11:00

Akhilesh Das

Zeus Lara

2022-11-08T10:09:51+11:00

Alan Alehashemi

Zeus Lara

2022-07-19T09:07:40+11:00

Alex Massie

General

2022-06-07T16:31:55+11:00

Alexander Rivkin

Zeus Lara

2022-12-13T10:11:51+11:00

Ali Pahlavan

General

2023-01-31T12:58:51+11:00

Alisdair Brown

Zeus Lara

2022-08-30T09:51:38+11:00

Amanda Walker

Zeus Lara

2022-08-09T10:18:22+11:00

Anders Madsen

Zeus Lara

2022-08-02T17:55:11+11:00

Andrew Cheesman

Zeus Lara

2022-08-09T12:17:42+11:00

Andrew Coley

Zeus Lara

2021-12-21T12:36:47+11:00

Ann Mica Mae Lim

Zeus Lara

2022-08-02T10:15:38+11:00

Anna Linfield-Kent

Zeus Lara

2022-08-23T11:14:16+11:00

Barbara Read

General

2023-01-31T12:47:24+11:00

Benn Salier

Zeus Lara

2021-07-06T13:45:00+11:00

Bita Bagheri

General

2021-03-02T14:12:11+11:00

Callum Dodd

Zeus Lara

2022-11-23T11:00:39+11:00

Caroline Lees

Zeus Lara

2023-01-17T10:29:22+11:00

Cathy Baldwin

General

2021-01-19T16:55:52+11:00

Chika Nnadiekwe

Zeus Lara

2022-08-17T09:57:56+11:00

Chris Sykes

General

2022-05-26T12:50:02+11:00

David Johnson

General

2022-06-01T10:43:16+11:00

David Mansfield

Zeus Lara

2022-09-06T15:52:27+11:00

Deanna Edwards

Zeus Lara

2021-04-07T16:38:54+11:00

Derek Oldham

Zeus Lara

2022-06-21T17:02:11+11:00

Elise Kellond-Knight

Zeus Lara

2019-07-04T22:47:54+11:00

Eugene O'Connell

Zeus Lara

2022-03-22T16:14:36+11:00

Francis Aseron

Zeus Lara

2022-08-30T13:27:30+11:00

Fritzie Ligeralde

Zeus Lara

2021-08-17T15:41:14+11:00

Gilbert Wong

Zeus Lara

2022-05-25T12:27:00+11:00

Guru Swaminathan

General

2022-09-06T15:42:26+11:00

Hardik Lakhani

Zeus Lara

2022-03-08T16:33:18+11:00

Hayley Weir

Zeus Lara

2022-03-01T12:16:09+11:00

Helen Argitis

Zeus Lara

2022-05-26T12:13:35+11:00

Ian Salvador

Zeus Lara

2022-06-14T17:51:51+11:00

Ian Thomson

Zeus Lara

2022-12-13T09:50:48+11:00

Ibrahim Dani

Zeus Lara

2022-08-04T12:36:58+11:00

Igor Vieira

Zeus Lara

2022-06-28T16:45:19+11:00

Jerry Cobb

General

2022-06-28T15:49:32+11:00

Joanna Carlos

Zeus Lara

2022-02-15T17:48:05+11:00

Jochebed Diaz

General

2022-11-16T12:53:12+11:00

Johaimah Garrido

Zeus Lara

2021-03-16T10:08:35+11:00

John Middlemist

Zeus Lara

2021-07-21T12:11:54+11:00

Jon Kralevski

Zeus Lara

2022-05-26T09:46:48+11:00

Jovilyn Magtoto

Zeus Lara

2022-08-02T13:27:08+11:00

Julia Nicole Justo

Zeus Lara

2022-08-17T09:58:15+11:00

Katherine Whiteside

General

2022-11-30T17:42:36+11:00

Kunal Parikh

Zeus Lara

2022-01-25T11:49:10+11:00

Louigi Gardiola

Zeus Lara

2022-08-17T10:40:37+11:00

Louise White

General

2021-05-11T16:20:05+11:00

Lousiene Samonte

General

2022-08-30T14:27:05+11:00

Maddison Schmid

Zeus Lara

2022-10-18T10:53:58+11:00

Mark McAdam

General

2021-05-11T12:52:35+11:00

Mark Millen

Zeus Lara

2022-08-30T12:47:06+11:00

Mariam Kohani

Zeus Lara

2022-07-19T09:57:04+11:00

Marianne Dinsay

Zeus Lara

2022-06-07T14:41:57+11:00

Matthew Knight

Zeus Lara

2022-11-16T11:37:34+11:00

Melanie Northrop

Zeus Lara

2023-01-31T17:06:41+11:00

Michael Blomfield

Zeus Lara

2023-01-31T17:17:54+11:00

Michael Bryant

General

2022-08-09T11:38:32+11:00

Mohammad Ramezani

General

2022-07-13T16:18:36+11:00

Muhammad Sauood Ur Rauf

General

2022-08-30T14:20:48+11:00

Nevil Cope

General

2022-08-30T14:24:26+11:00

Niall Burke

Zeus Lara

2022-10-11T13:16:07+11:00

Nick Rodwell

Zeus Lara

2022-07-14T11:47:55+11:00

Nicole Hatten

Zeus Lara

2022-03-22T16:18:26+11:00

Niloofar Fardanesh

General

2022-05-05T11:05:15+11:00

Ninia Ortile

Zeus Lara

2022-10-11T14:26:40+11:00

Parastoo Mousavi

Zeus Lara

2022-12-13T10:24:00+11:00

Paul Bernard

Zeus Lara

2022-02-04T02:19:40+11:00

Paul Kirschner

General

2022-02-04T02:26:06+11:00

Peter Boylan

General

2021-07-06T12:52:31+11:00

Peter Philpott

General

2022-11-08T10:05:47+11:00

Rahul Kaushal

Zeus Lara

2022-08-03T10:22:38+11:00

Rajiv Boddupalli

Zeus Lara

2022-12-13T09:44:21+11:00

Robert Caminiti

General

2020-10-07T04:02:43+11:00

Robert Crossman

General

2022-03-08T14:18:21+11:00

Rohini Verma

Zeus Lara

2021-04-13T12:23:02+11:00

Rohit Satija

Zeus Lara

2022-07-04T15:02:01+11:00

Roxane Montierro

Zeus Lara

2020-12-15T06:30:55+11:00

Sanjay Narayan

Zeus Lara

2022-02-04T02:35:09+11:00

Saurabh Kundi

Zeus Lara

2022-06-14T17:33:05+11:00

Shiraan Fernando

Zeus Lara

2023-01-31T12:52:18+11:00

Sreekanth Badam

Zeus Lara

2022-11-09T17:14:36+11:00

Stephen Curtis

Zeus Lara

2022-08-30T11:03:53+11:00

Syed Hussain

Zeus Lara

2022-02-04T16:04:13+11:00

Tameka Yallop

General

2022-03-08T16:41:26+11:00

Tanvi Mahajan

Zeus Lara

2022-08-17T10:28:07+11:00

Thuc Linh Nguyen Phan

Zeus Lara

2022-06-07T14:41:52+11:00

Tony Calusic

Zeus Lara

2022-08-01T16:52:17+11:00

Vanessa Vella

General

2021-12-14T12:11:12+11:00

Winona Astian Thian

Zeus Lara

2022-08-17T09:52:28+11:00

Yanmin Chen

Zeus Lara

2022-03-08T16:40:11+11:00

Zach Barnetby

Zeus Lara

2022-06-24T11:08:22+11:00