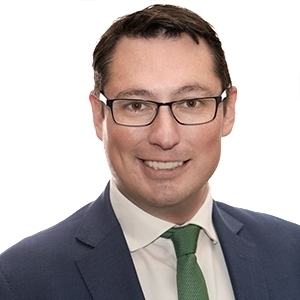 Gareth James
Managing Director
---
Areas Of Expertise
Business Transformation
Large complex programs
Global programs
Sales/Retail Operations, Claims
HR, Contact Centers
Shared Services
CRM
Customer Experience
Customer Loyalty
Post-Merger Integration & Operations Strategy
---
Education
Bachelor of Commerce & Administration (Economics & Finance)
PRINCE 2 Practitioner – Office of Government & Commerce
---
Key Clients
Optus Wholesale
Superpartners, Australia
National Australia Bank Wealth Division – MLC, Australia
du (Telecommunications) – UAE, India, Egypt, Jordan
Etihad Airways, Global
Vodafone Group, UK
Marsh, UK
Aviva PLC, UK
Play.com, UK
QBE, Global
ABN Amro, Global
Lloyds TSB, UK
British Petroleum, UK
Royal Bank of Scotland, EMEA
ANZ Banking Corporation, New Zealand
Coca Cola, South east Asia
Nawas, Oman
---
About Gareth James
Gareth joined Seven Consulting's Sydney practice in February 2013. He became Managing Director in October 2017. He has an impressive track record in the delivery of transformational outcomes.
Gareth excels in developing and championing transformational change including the redesign of operating models, service delivery models, business process improvement, performance management, new or remediated enabling technologies and the management of the associated change management activities.
He has a strong track record of ensuring that the organisation moves seamlessly into an environment where continuous improvement is given the highest priority. Gareth has strong stakeholder management and engagement skills at all levels and has consistently held reporting lines at CxO level.
---
What Gareth brings
Extensive experience leading large teams across EMEA, North America, LATAM and AsiaPac.
Demonstrated ability to lead and resolve contractual issues with managed services.
Extensive experience in audit and health check of program delivery advising on associated governance uplift actions required.
Extensive experience in PMBoK and PRINCE2 based project management and Six Sigma, Lean and TQM eTOM process methodologies.
Establishment, remediation and leading of programs and PMOs, providing governance frameworks, tools and processes to enable delivery to scope, cost, schedule and quality.
---
Key Achievements
Gareth has led significant business transformation with responsibility for budgets upwards of $500m USD, teams of 1000+ across global footprints and has successfully delivered outcomes across 48 countries. He excels in developing and championing transformational change including the redesign of operating models, service delivery models and the associated organisational change management activities.
---
As Program Director, Customer Experience Transformation Program for du (telecommunications) a group wide transformation targeting increased revenue through enhanced customer experience across the Sales, Complaints & Billing processes. Delivered significant improvements across all target KPIs and benefits in excess of the business case on time and within budget. Cumulative spread of $500m USD throughout the period with transformational improvements across CX, product delivery, provisioning, problem and fault resolution, billing and the retail experience.
---
As Global Program Director, OneHR@QBE Transformation Program for QBE, responsible for turn around and delivery of this global program that transitioned QBE's four operating divisions with 17,000 employees across 39 countries onto a standard service delivery model supported by globally aligned business process. Including standardising process across core HR processes and new HCM, Payroll, recruitment and learning applications. A re-planning exercise was conducted, and the program was managed on time and under budget.
---
As Program Director, Contributions Program, for Superpartners, Gareth led a program reset to enable Australian Super, HOSTPLUS, Hesta, MTAA Super, Cbus and Austsafe to meet their 2015 SuperStream compliance obligations. Advising the Superparters board, executive management team and the Client executive Committee on strategies for engaging Industry bodies, the ATO and for managing future Contributions operational efficiency and compliance obligations. Restructured the Program, implemented new program controls and governance framework.
---
As 2IC Program Director, SuperStream Program, for NAB Wealth (MLC) responsible for a program rescue to allow NAB Wealth to meet the 2013 SuperStream compliance obligations for the superannuation products covered under Masterkey and Wrap. This included the delivery a new application and infrastructure bridging both the MLC & NAB Group domains. Subsequently led the project initiation and planning for the Legacy products, Contributions & MCS Reporting 2014 and 2015 Compliance obligations. 
---
As Program Lead – CRM, Customer Loyalty, Global Sales & Commercial Strategy IT Transformation, for Etihad Airways. Led a program of work to deliver a more customer centric model for the management of sales & customer loyalty. Scope covered improvements to the B2C, B2B & B2T CRM platforms; upgrades to the frequent flyer database: remediation to Agency reporting and forecasting capability; introduction of dashboard and workflow capability for the Salesforce.com deployment; delivery of a new multi-channel campaign management capability; and delivery of a series of strategic change initiatives.
---
As Program Director, Fixed Business Transformation for du (telecommunications), delivered automation of the Order & Problem Management processes. Achieving a 500%+ improvement in average speed of resolution for voice & data faults. An 800% improvement in average time to provision data. Delivered on time and within budget.
---
As Project Director, Network Managed Services Transition for Nawras Telecommunications brought in to rescue an 'at risk' Managed Services transition with a contract value of US$1B. Led negotiation team to close all open points in both the Master Services Agreement and its associated schedules prior to planned contract signing. Led construction of an aligned transition plan between Nawras, Ericsson & Huawei.
---
Other Team Members
Declan Boylan

General

2020-01-15T02:30:38+11:00

Gareth James

General

2021-01-19T11:29:58+11:00

Connie McKeage

Julius

2021-03-09T10:14:51+11:00

Michael Blomfield

Julius

2023-02-14T10:26:26+11:00

Temre Green

Julius

2022-11-23T10:52:41+11:00

Mike Stockley

Julius

2022-08-30T12:56:19+11:00

Julie Laoit

Julius

2022-07-19T09:10:59+11:00

Rob Thomsett

General

2023-01-31T17:26:36+11:00

Louise Ford

General

2020-01-15T03:08:18+11:00

Aaron Simonsen

Julius

2022-08-30T11:02:06+11:00

Alan Alehashemi

Julius

2022-07-19T09:07:40+11:00

Alex Jahan

Julius

2022-12-13T10:15:47+11:00

Alex Massie

General

2023-05-09T15:42:17+11:00

Alexander Rivkin

Julius

2023-03-28T15:40:59+11:00

Alexandra Marie Tan

Julius

2023-07-20T17:43:15+11:00

Ali Pahlavan

General

2023-08-03T11:39:33+11:00

Alisdair Brown

Julius

2022-08-30T09:51:38+11:00

Amanda Walker

Julius

2023-06-06T11:10:57+11:00

Anders Madsen

Julius

2022-08-02T17:55:11+11:00

Andrew Cheesman

Julius

2022-08-09T12:17:42+11:00

Andrew Coley

Julius

2021-12-21T12:36:47+11:00

Anish Joshi

Julius

2023-04-04T15:04:09+11:00

Ann Mica Mae Lim

Julius

2023-05-11T14:08:40+11:00

Anna Linfield-Kent

Julius

2023-03-14T16:25:51+11:00

Andrew Marshall

Julius

2023-08-29T14:02:36+11:00

Audrey Teh

Julius

2023-06-13T10:54:02+11:00

Barbara Read

General

2023-04-27T09:42:19+11:00

Bhavna Gupta

Julius

2023-08-25T16:07:45+11:00

Benn Salier

Julius

2021-07-06T13:45:00+11:00

Bita Bagheri

General

2023-08-02T22:15:49+11:00

Blake Dahlen

Julius

2023-07-20T13:58:11+11:00

Callum Dodd

Julius

2022-11-23T11:00:39+11:00

Caroline Lees

Julius

2023-01-17T10:29:22+11:00

Cathy Baldwin

General

2021-01-19T16:55:52+11:00

Chris Sykes

General

2022-05-26T12:50:02+11:00

Callum Barker

Julius

2023-09-15T10:54:00+11:00

Dave Rider

Julius

2022-02-04T01:57:49+11:00

David Johnson

General

2023-06-13T11:44:41+11:00

David Mansfield

Julius

2023-02-14T10:37:32+11:00

Deanna Edwards

Julius

2023-03-28T15:46:04+11:00

Derek Oldham

Julius

2023-05-09T15:38:58+11:00

Elise Kellond-Knight

Julius

2019-07-04T22:47:54+11:00

Eliza Johnson

Julius

2023-07-20T12:18:49+11:00

Ellen Misador

Julius

2023-07-20T15:42:42+11:00

Eugene O'Connell

Julius

2022-03-22T16:14:36+11:00

Fritzie Ligeralde

Julius

2021-08-17T15:41:14+11:00

Gilbert Wong

Julius

2023-09-28T10:05:22+11:00

Guru Swaminathan

General

2023-05-26T16:16:29+11:00

Hardik Lakhani

Julius

2022-03-08T16:33:18+11:00

Hayley Weir

Julius

2023-08-29T14:56:54+11:00

Helen Argitis

Julius

2022-05-26T12:13:35+11:00

Inggrid Yapari

Julius

2023-09-05T14:17:37+11:00

Ian Salvador

Julius

2022-06-14T17:51:51+11:00

Ian Thomson

Julius

2023-06-13T10:25:34+11:00

Jerry Cobb

General

2022-06-28T15:49:32+11:00

Joanna Carlos

Julius

2022-02-15T17:48:05+11:00

Jochebed Diaz

General

2023-07-27T15:46:01+11:00

Johaimah Garrido

Julius

2021-03-16T10:08:35+11:00

John Middlemist

Julius

2023-07-13T11:20:18+11:00

Jovilyn Magtoto

Julius

2022-08-02T13:27:08+11:00

Julia Nicole Justo

Julius

2023-02-23T08:34:34+11:00

Julius Labalan

Julius

2023-09-19T11:03:24+11:00

Katherine Whiteside

General

2022-11-30T17:42:36+11:00

Kunal Parikh

Julius

2022-01-25T11:49:10+11:00

Lauren Grouse

Julius

2023-06-15T15:40:06+11:00

Louigi Gardiola

Julius

2023-02-23T08:31:20+11:00

Louise White

General

2021-05-11T16:20:05+11:00

Maddison Schmid

Julius

2023-05-11T09:35:43+11:00

Mariam Kohani

Julius

2022-07-19T09:57:04+11:00

Marian Joyce Makalintal

Julius

2023-06-21T10:48:28+11:00

Marianne Dinsay

Julius

2023-02-23T08:32:42+11:00

Mark McAdam

General

2023-05-03T12:09:06+11:00

Mark Millen

Julius

2022-08-30T12:47:06+11:00

Matthew Knight

Julius

2023-02-23T08:32:48+11:00

Melanie Northrop

Julius

2023-01-31T17:06:41+11:00

Melody Framp

Julius

2023-06-13T11:17:39+11:00

Melody Tuazon

Julius

2023-05-09T15:59:40+11:00

Michael Bryant

General

2022-08-09T11:38:32+11:00

Mohammad Ramezani

General

2022-07-13T16:18:36+11:00

Nadja Schulze

Julius

2023-07-13T13:05:06+11:00

Nevil Cope

General

2022-08-30T14:24:26+11:00

Niall Burke

Julius

2022-10-11T13:16:07+11:00

Nick Rodwell

Julius

2023-06-13T10:21:33+11:00

Nicole Hatten

Julius

2023-07-04T16:34:47+11:00

Ninia Ortile

Julius

2022-10-11T14:26:40+11:00

Pablo Andres Cordova Baya

Julius

2023-06-21T10:48:54+11:00

Parastoo Mousavi

Julius

2022-12-13T10:24:00+11:00

Paul Kirschner

General

2022-02-04T02:26:06+11:00

Peter Boylan

General

2023-03-14T16:22:42+11:00

Peter Philpott

General

2022-11-08T10:05:47+11:00

Rachel Low

Julius

2023-09-18T12:34:26+11:00

Rahul Kaushal

Julius

2023-08-03T10:44:21+11:00

Rajiv Boddupalli

Julius

2022-12-13T09:44:21+11:00

Robert Caminiti

General

2020-10-07T04:02:43+11:00

Robert Crossman

General

2022-03-08T14:18:21+11:00

Rohini Verma

Julius

2021-04-13T12:23:02+11:00

Rohit Satija

Julius

2023-08-29T15:13:11+11:00

Roxane Montierro

Julius

2020-12-15T06:30:55+11:00

Sanjay Narayan

Julius

2023-02-14T11:09:04+11:00

Saurabh Kundi

Julius

2023-02-23T08:26:14+11:00

Shiraan Fernando

Julius

2023-03-14T15:07:49+11:00

Shruthi Srinivas

Julius

2023-08-25T12:02:31+11:00

Sreekanth Badam

Julius

2022-11-09T17:14:36+11:00

Stephen Curtis

Julius

2023-05-30T09:22:30+11:00

Simon Chrétien

Julius

2023-09-15T11:40:55+11:00

Tameka Yallop

General

2023-08-29T16:34:12+11:00

Tanvi Mahajan

Julius

2023-03-28T15:21:57+11:00

Thuc Linh Nguyen Phan

Julius

2023-05-30T09:39:47+11:00

Tony Calusic

Julius

2022-08-01T16:52:17+11:00

Vanessa Vella

General

2021-12-14T12:11:12+11:00

Vergil De Leon

Julius

2023-09-11T10:53:30+11:00

Winona Astian Thian

Julius

2023-02-23T08:34:19+11:00

Yanmin Chen

Julius

2023-09-28T10:13:11+11:00

Zach Barnetby

Julius

2023-06-16T17:32:20+11:00