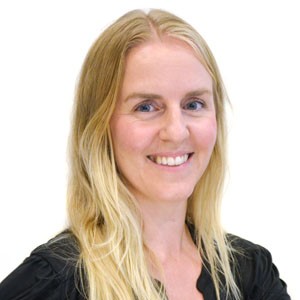 Nadja Schulze
PMO Manager
---
Areas Of Expertise:
Set up and restructure of PMO's and introducing or improving project governance
Senior stakeholder engagement and process re-engineering
---
Education:
Master of Science in International Management
Bachelor of Business Administration
Prince2 Foundation & Practitioner
---
About Nadja Schulze
Nadja Schulze is an experienced PMO Manager who joined Seven Consulting's Sydney Practice in September 2017. She brings ten years' experience in international Project and PMO Management for the private and public sector.
She has successfully managed large scale delivery PMO's in Australia, Europe and South Africa and contributed substantially to achieving time, quality and budget program objectives across multiple industry sectors.
---
What Nadja brings
Effective communication skills; concise and succinct whilst ensuring a common understanding of status and issues.
Significant experience in strategy, design, development and support of program and project management solutions to ensure successful business outcomes.
Exceptional time management and scheduling skills.
Demonstrated experience in establishing and executing reporting cycles over all management levels.
Strong leadership skills with significant experience in setting up and running successful PMO teams.
---
Key Clients:
AMP
Commonwealth Bank of Australia
TUEV SUED, Germany
Sasol, South Africa
European Union, Belgium
German Government, Germany
DP DHL, Germany
Deutsche Telekom, Germany
---
Key Achievements:
As Implementation Manager at AMP, Nadja supported the Command Centre through two Dress Rehearsals and Production Cutover of AMP Life Insurance Separation Program for Day 1 (legal separation of funds with shared operations). Her main responsibilities were the development of the integrated Master Runsheet covering 22 streams including refining and reforecasting of activities between dress rehearsals and cutover; the tracking of progress against the Master Runsheet and communication to key stakeholders via 6 hourly checkpoints with 2 other implementation managers over a 3 shift 24/7 period for the dress rehearsals and cutover; and providing status reports stating the highlights, milestone reports and defect status.
---
As PMO Manager at CBA, Nadja set up and managed the IT PMO for Finance and HR applications for a demerger project with a budget of $12m within a demerger program at CBA (Sale of CommInsure). During the project execution a second demerger project (budget $5.5m) was initiated and executed by the same team to create synergies and enable faster ramp up (Sale of Global Asset Management). While the sale of Wealth was in flight the same team was engaged again to manage the set up and initiation of this third demerger program until it was cancelled (budget would have been $31m). The PMO managed by Nadja and supported by one PMO Consultant supported the 3 demerger projects with all PMO Services including Status Reporting, Risk and Issue Management, Scheduling, Preparation of SteerCo Papers & Financials by implementing standardised governance, processes and templates. During a quieter phase Nadja also supported the program for the Sale of Count Financial by building and managing the program schedule.
---
As a PMO Manager at T-Systems International GmbH, Nadja had end to end responsibility for PMOs for programs within the international private sector and public institutions in Berlin, Germany and Brussels, Belgium.
---
As PMO Manager at the German Government, Nadja led a specialized team of up to 40 people for a three-year program with over 350 FTEs and $690M revenue. She also developed and implemented improvements to program communication and reporting towards customer and C-Level management resulting in regaining trust and authority from internal and external stakeholders.
---
As PMO Manager at European Union Department of Migration and Home Affairs, Nadja was engaged to turn around the PMO within a large troubled program ($67M). This was successfully achieved by restructuring the entire PMO, establishing high-performance teams, and increasing governance visibility. PMO resources were spread over Germany, Slovakia and Hungary with additional streams in Belgium, Great Britain and France. Nadja was able to enhance the visibility of the virtual PMO by improving the governance of the complex multi-region program through simplifying PMO processes and establishing a highly capable and credible team focusing on forecast quality, improving processes, and ensuring that strict governance structures were implemented and adhered.
---
As PMO Manager at a key German Government client, Nadja restructured and enlarged a PMO from 6 to 23 team members for a $225M program. Nadja successfully expanded project governance and PMO processes to allow teams to focus on specific areas to deliver the product and achieve corporate KPI goals.
---
As PMO Specialist at TUEV SUED, Nadja successfully delivered the Change Management component and a highly critical Documentation Process to support a complex re-negotiation for a $37M program. The contractual negotiations were at Board level between T-Systems International GmbH and the multi-national Customer and were strategically significant in enabling the continuation of the project. As a PMO Specialist for Deutsche Telekom, Nadja managed all critical PMO Reporting and Communications for a complex $120M program. In addition to the above, Nadja performed contractor management for the program with significant budgetary responsibilities.
---
As Deputy Head of PMO at DP DHL, Nadja had ownership over all aspects of Document Management and Project Planning for the high profile 15M€ program.
---
As PMO Specialist at Sasol Nadja had principal responsibility for reporting and communication for the complex program. This was the largest program in South Africa at the time. Nadja established comprehensive program reporting for the initiative which significantly enhanced transparency across the executive stakeholder group and supported on time, quality, and budget delivery.
---
Other Team Members
Declan Boylan

General

2020-01-15T02:30:38+11:00

Gareth James

General

2021-01-19T11:29:58+11:00

Connie McKeage

Julius

2021-03-09T10:14:51+11:00

Michael Blomfield

Julius

2023-02-14T10:26:26+11:00

Temre Green

Julius

2022-11-23T10:52:41+11:00

Mike Stockley

Julius

2022-08-30T12:56:19+11:00

Julie Laoit

Julius

2022-07-19T09:10:59+11:00

Rob Thomsett

General

2023-01-31T17:26:36+11:00

Louise Ford

General

2020-01-15T03:08:18+11:00

Aaron Simonsen

Julius

2022-08-30T11:02:06+11:00

Alan Alehashemi

Julius

2022-07-19T09:07:40+11:00

Alex Jahan

Julius

2022-12-13T10:15:47+11:00

Alex Massie

General

2023-05-09T15:42:17+11:00

Alexander Rivkin

Julius

2023-03-28T15:40:59+11:00

Alexandra Marie Tan

Julius

2023-07-20T17:43:15+11:00

Ali Pahlavan

General

2023-08-03T11:39:33+11:00

Alisdair Brown

Julius

2022-08-30T09:51:38+11:00

Amanda Walker

Julius

2023-06-06T11:10:57+11:00

Anders Madsen

Julius

2022-08-02T17:55:11+11:00

Andrew Cheesman

Julius

2022-08-09T12:17:42+11:00

Andrew Coley

Julius

2021-12-21T12:36:47+11:00

Anish Joshi

Julius

2023-04-04T15:04:09+11:00

Ann Mica Mae Lim

Julius

2023-05-11T14:08:40+11:00

Anna Linfield-Kent

Julius

2023-03-14T16:25:51+11:00

Andrew Marshall

Julius

2023-08-29T14:02:36+11:00

Audrey Teh

Julius

2023-06-13T10:54:02+11:00

Barbara Read

General

2023-04-27T09:42:19+11:00

Bhavna Gupta

Julius

2023-08-25T16:07:45+11:00

Benn Salier

Julius

2021-07-06T13:45:00+11:00

Bita Bagheri

General

2023-08-02T22:15:49+11:00

Blake Dahlen

Julius

2023-07-20T13:58:11+11:00

Callum Dodd

Julius

2022-11-23T11:00:39+11:00

Caroline Lees

Julius

2023-01-17T10:29:22+11:00

Cathy Baldwin

General

2021-01-19T16:55:52+11:00

Chris Sykes

General

2022-05-26T12:50:02+11:00

Callum Barker

Julius

2023-09-15T10:54:00+11:00

Dave Rider

Julius

2022-02-04T01:57:49+11:00

David Johnson

General

2023-06-13T11:44:41+11:00

David Mansfield

Julius

2023-02-14T10:37:32+11:00

Deanna Edwards

Julius

2023-03-28T15:46:04+11:00

Derek Oldham

Julius

2023-05-09T15:38:58+11:00

Elise Kellond-Knight

Julius

2019-07-04T22:47:54+11:00

Eliza Johnson

Julius

2023-07-20T12:18:49+11:00

Ellen Misador

Julius

2023-07-20T15:42:42+11:00

Eugene O'Connell

Julius

2022-03-22T16:14:36+11:00

Fritzie Ligeralde

Julius

2021-08-17T15:41:14+11:00

Gilbert Wong

Julius

2023-09-28T10:05:22+11:00

Guru Swaminathan

General

2023-05-26T16:16:29+11:00

Hardik Lakhani

Julius

2022-03-08T16:33:18+11:00

Hayley Weir

Julius

2023-08-29T14:56:54+11:00

Helen Argitis

Julius

2022-05-26T12:13:35+11:00

Inggrid Yapari

Julius

2023-09-05T14:17:37+11:00

Ian Salvador

Julius

2022-06-14T17:51:51+11:00

Ian Thomson

Julius

2023-06-13T10:25:34+11:00

Jerry Cobb

General

2022-06-28T15:49:32+11:00

Joanna Carlos

Julius

2022-02-15T17:48:05+11:00

Jochebed Diaz

General

2023-07-27T15:46:01+11:00

Johaimah Garrido

Julius

2021-03-16T10:08:35+11:00

John Middlemist

Julius

2023-07-13T11:20:18+11:00

Jovilyn Magtoto

Julius

2022-08-02T13:27:08+11:00

Julia Nicole Justo

Julius

2023-02-23T08:34:34+11:00

Julius Labalan

Julius

2023-09-19T11:03:24+11:00

Katherine Whiteside

General

2022-11-30T17:42:36+11:00

Kunal Parikh

Julius

2022-01-25T11:49:10+11:00

Lauren Grouse

Julius

2023-06-15T15:40:06+11:00

Louigi Gardiola

Julius

2023-02-23T08:31:20+11:00

Louise White

General

2021-05-11T16:20:05+11:00

Maddison Schmid

Julius

2023-05-11T09:35:43+11:00

Mariam Kohani

Julius

2022-07-19T09:57:04+11:00

Marian Joyce Makalintal

Julius

2023-06-21T10:48:28+11:00

Marianne Dinsay

Julius

2023-02-23T08:32:42+11:00

Mark McAdam

General

2023-05-03T12:09:06+11:00

Mark Millen

Julius

2022-08-30T12:47:06+11:00

Matthew Knight

Julius

2023-02-23T08:32:48+11:00

Melanie Northrop

Julius

2023-01-31T17:06:41+11:00

Melody Framp

Julius

2023-06-13T11:17:39+11:00

Melody Tuazon

Julius

2023-05-09T15:59:40+11:00

Michael Bryant

General

2022-08-09T11:38:32+11:00

Mohammad Ramezani

General

2022-07-13T16:18:36+11:00

Nadja Schulze

Julius

2023-07-13T13:05:06+11:00

Nevil Cope

General

2022-08-30T14:24:26+11:00

Niall Burke

Julius

2022-10-11T13:16:07+11:00

Nick Rodwell

Julius

2023-06-13T10:21:33+11:00

Nicole Hatten

Julius

2023-07-04T16:34:47+11:00

Ninia Ortile

Julius

2022-10-11T14:26:40+11:00

Pablo Andres Cordova Baya

Julius

2023-06-21T10:48:54+11:00

Parastoo Mousavi

Julius

2022-12-13T10:24:00+11:00

Paul Kirschner

General

2022-02-04T02:26:06+11:00

Peter Boylan

General

2023-03-14T16:22:42+11:00

Peter Philpott

General

2022-11-08T10:05:47+11:00

Rachel Low

Julius

2023-09-18T12:34:26+11:00

Rahul Kaushal

Julius

2023-08-03T10:44:21+11:00

Rajiv Boddupalli

Julius

2022-12-13T09:44:21+11:00

Robert Caminiti

General

2020-10-07T04:02:43+11:00

Robert Crossman

General

2022-03-08T14:18:21+11:00

Rohini Verma

Julius

2021-04-13T12:23:02+11:00

Rohit Satija

Julius

2023-08-29T15:13:11+11:00

Roxane Montierro

Julius

2020-12-15T06:30:55+11:00

Sanjay Narayan

Julius

2023-02-14T11:09:04+11:00

Saurabh Kundi

Julius

2023-02-23T08:26:14+11:00

Shiraan Fernando

Julius

2023-03-14T15:07:49+11:00

Shruthi Srinivas

Julius

2023-08-25T12:02:31+11:00

Sreekanth Badam

Julius

2022-11-09T17:14:36+11:00

Stephen Curtis

Julius

2023-05-30T09:22:30+11:00

Simon Chrétien

Julius

2023-09-15T11:40:55+11:00

Tameka Yallop

General

2023-08-29T16:34:12+11:00

Tanvi Mahajan

Julius

2023-03-28T15:21:57+11:00

Thuc Linh Nguyen Phan

Julius

2023-05-30T09:39:47+11:00

Tony Calusic

Julius

2022-08-01T16:52:17+11:00

Vanessa Vella

General

2021-12-14T12:11:12+11:00

Vergil De Leon

Julius

2023-09-11T10:53:30+11:00

Winona Astian Thian

Julius

2023-02-23T08:34:19+11:00

Yanmin Chen

Julius

2023-09-28T10:13:11+11:00

Zach Barnetby

Julius

2023-06-16T17:32:20+11:00