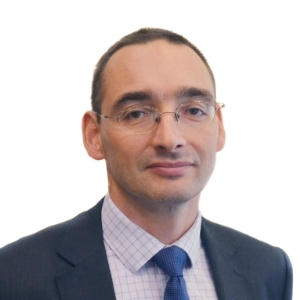 Alexander Rivkin
Senior Project Manager
---
Areas Of Expertise:
Program Planning & Delivery
Financial Services
Telecommunications and Energy
Supply chain and Transportation
State and Federal government and non-for-profit sectors
---
Education:
Bachelor of Manufacturing Management, UTS
Master of Commerce (Funds Management), UNSW
Certified SAFe® 5 Agilist (Scaled Agile Inc)
Prince2
Managing Microsoft Dynamics Implementations (Sure Step)
Microsoft Certified Solutions Associate (Cloud Platform)
TOGAF 9 Certified
---
About Alexander
Alexander is a Project Manager, who joined Seven Consulting's Sydney Practice in January 2019. He brings over 15 years project management experience with the ability to manage quality delivery of projects to a defined scope, on schedule and under budget using Agile and Waterfall methodologies. Alexander couples his extensive consulting history across multiple industries with a strong knowledge of delivery and IT transformation.
---
What Alexander brings
Industry experience across financial services, telecommunications and energy, supply chain and transportation.
An understanding of Traditional and Agile development methods.
Strong influencing skills and the ability to drive organisational change.
Proven ability to manage stakeholder expectations and consult senior management on strategically important projects.
Experience in delivering business critical solutions, driving IT architecture transformation, design and building enterprise and solution architecture.
---
Key Clients:
CBA
ASX
Indue
Woolworths
NSW Dept of Education
Lifestyle Solutions
Link Group
ACIS
Macquarie Bank
Genworth
Fuji Xerox Australia
Uniting Financial Services
---
Key Achievements:
As Senior Project Manager at Commonwealth Bank of Australia, Alexander led the 'Administrative Systems' group of 6 projects within the Project Spark (program) at CBA. The Project Spark was a divestment of CFS (Superannuation) by CBA comprising multiple underlying projects. As a part of that program and afterwards, Alexander led 'iManage' project where a cloud-based legal case management solution was established for CBA and CFS legal and group governance business units. 'iManage' project went live successfully in February 2022. Project Spark includes several cloud-based solutions of lesser scale where Alexander's role was to provide end-to-end coordination and planning across all of the workstreams and driving the delivery. One of challenges addressed successfully was that the delivery was to be executed by external vendors and by the business stakeholders. Therefore, stakeholder and dependencies management, risk and issue management and planning were critical to the success. The delivery approach is a mix of traditional and Agile methodologies, most often using a hybrid.
---
As Project Manager at Indue, a key financial technology provider to Australian financial services industry, Alexander delivered an end-to-end delivery framework covering multiple aspects of Indue's processes and methods applied for conceiving, prioritising and creating technology solutions and for portfolio and projects governance. The Framework captured and provided guidance on the processes in the Project Management Office (PMO), Project Management and Solution Delivery. A modern web-based User interface was created to provide easy navigation and mapping the Artefacts (templates) library to the processes. The benefits sought from the Framework include improved quality, staff capability and consistent delivery resulting in increased customer satisfaction, return on investment and speed to market.
---
As Project Manager at Lifestyle Solutions, a large non-for-profit player in the Australian Disability services sector, Alexander was leading an engagement where the project aimed at creating a cohesive and sustainable operational ecosystem around its "Enquiry-to-Pay" end-to-end core business process. The "Enquiry-to-Pay" covered the whole lifecycle of the customer with the provider. The Project scope covered business processes redesign, technology landscape transformation and had a significant emphasis on Change Management. The main business outcome sought from the Project were restoration of sustainability of Lifestyle Solutions operations. Following the portfolio re-assessment, the Project's successful outcomes were embedded into the business and other parts of the scope redistributed within the portfolio.
---
As Project Manager at ASX, Alexander conducted a review of the CHESS Replacement Project, a large transformation initiative based on the blockchain technology. The Project has an intensive exposure to the industry and public. The review concentrated on the project health and identifying its key strengths and weaknesses. The outcome were recommendations towards the project structure and governance optimising the chances of success. The project actively uses agile and agile-hybrid across multiple workstreams and Alexander successfully leveraged his knowledge of the methodology during the review. Further, Alexander was instrumental in the initial implementation of the recommendations for the project.
---
As Project Manager, at Woolworths, Alexander managed the cutover process of a complex program for the divestment of its Petrol business. The cutover has been considered critical for the completion of the business transaction between Woolworths and Euro Garages (EG). Alexander coordinated the cutover activities across 11 teams and external parties in different locations. The successful delivery of the cutover required ongoing alignment with the business teams from Woolworths and EG. The responsibilities also included creation of a consolidated cutover plan, cutover resourcing and communications plan. Alexander played a critical role in driving the completion of related deliverables across the program for the cutover successful outcomes.
---
As Project Manager, at Link Group, Alexander managed a complex implementation of a solution based on Microsoft Dynamics 365 CRM platform. Link Group required the Solution to replace its legacy CRM system for subsequent rollout to Link's client superannuation funds. As the outcome the Solution provided new user and business capabilities. It allowed Link to retain and expand its client group. Alexander ran a team of up to 23 consultants at its peak with the team budget reaching $4 million. The project consistent of multiple workstreams including the Dynamics 365 with ETL and real-time integration, data migration, Azure Cloud components and testing. Alexander delegated the workstream management to team leads, while concentrating on the stakeholder, risk and budget management. A combination of Agile and Waterfall methodologies was employed as relevant to achieving the best possible outcome.
---
As Project Manager, at ASIC, Alexander worked on a critical Regulatory Transformation Program which required implementation of DevOps framework as a key enabler. Alexander managed the successful delivery of Automation Lifecycle Management Microsoft technology components (TFS 2017) in Agile environment. The project team consisted of 5 people with the overall budget value of $450k.
---
As Technical Lead, At Macquarie Bank, Alexander worked and provided leadership to the ASG consultants at the Payments Gateway API Management project ran by the bank. The project was to enable the migration of 43 billers from the legacy payment platform to a new payments provider. The responsibilities included guiding the delivery by ASG team applying Agile and DevOps frameworks, provision of integration architecture and design.
---
As Team Lead at Genworth, Alexander worked and directed the ASG team towards creation and application of the assessment criteria, collation of best practices and provision of resulting recommendations. The outcomes drove subsequent implementation of the recommended frameworks in next project phase.
---
As Solution Architect at Fuji Xerox Australia, Alexander worked on a large-scale ERP replacement. The scope covered the solution and integration architectures where integration was a key enabler for the project. Alexander guided the delivery and rollout of the integration layer by ASG integration team. Elements of Agile Scrum were applied during the delivery.
---
As IT Services Delivery at Uniting Financial Services, Alexander oversaw several strategically critical IT projects delivered using Agile and Waterfall methodologies. These included moving the desktops to a Cloud Citrix-based platform and replacement of the banking core system. Alexander improved security profile of UFS IT by transforming the Security aspect of IT Governance leading to next to zero number of security incidents or near misses. Created structured and verifiable IT budget, achieved costs savings through improved mobile and printer lease arrangements. Reduced the number of reported incidents around Core Banking System via review and update of business processes and identified and provided improvements in the back-office processes and security by introduction of tasks automation, secure files transfer and fax-to-email tools.
---
As a Consulting Solution Architect at Logica (CGI) Alexander's responsibilities included consulting services in solution and integration architecture, collaboration solution and IT alignment and Portfolio/Project Management Office offerings.
---
As Senior EAI Consultant at Aipex, Alexander worked on engagements in the Integration and Institutional Banking service lines, managing a development team of 6 delivering TIBCO integration for new billing platforms, stakeholder relationships, solution design and estimates.
---
During his time with Accenture, Alexander worked on large scale system integration projects performing client facing roles. Alexander moved through various SDLC stages including design, build, test and production support.
---
Other Team Members
Declan Boylan

General

2020-01-15T02:30:38+11:00

Gareth James

General

2021-01-19T11:29:58+11:00

Connie McKeage

Zeus Lara

2021-03-09T10:14:51+11:00

Hugh Harley

Zeus Lara

2020-04-01T04:18:49+11:00

Mike Stockley

Zeus Lara

2022-08-30T12:56:19+11:00

Julie Laoit

Zeus Lara

2022-07-19T09:10:59+11:00

Rob Thomsett

General

2021-04-06T12:29:29+11:00

Louise Ford

General

2020-01-15T03:08:18+11:00

Aaron Simonsen

Zeus Lara

2022-08-30T11:02:06+11:00

Akhilesh Das

Zeus Lara

2022-08-23T10:36:06+11:00

Alan Alehashemi

Zeus Lara

2022-07-19T09:07:40+11:00

Alan Madani

General

2020-07-24T03:51:19+11:00

Alex Massie

General

2022-06-07T16:31:55+11:00

Alexander Rivkin

Zeus Lara

2022-02-22T15:04:22+11:00

Ali Pahlavan

General

2021-09-21T15:39:39+11:00

Alisdair Brown

Zeus Lara

2022-08-30T09:51:38+11:00

Amanda Walker

Zeus Lara

2022-08-09T10:18:22+11:00

Anders Madsen

Zeus Lara

2022-08-02T17:55:11+11:00

Andrew Cheesman

Zeus Lara

2022-08-09T12:17:42+11:00

Andrew Coley

Zeus Lara

2021-12-21T12:36:47+11:00

Ann Mica Mae Lim

Zeus Lara

2022-08-02T10:15:38+11:00

Anna Linfield-Kent

Zeus Lara

2022-08-23T11:14:16+11:00

Barbara Read

General

2021-10-12T09:11:19+11:00

Benn Salier

Zeus Lara

2021-07-06T13:45:00+11:00

Bita Bagheri

General

2021-03-02T14:12:11+11:00

Caroline Lees

Zeus Lara

2021-10-12T09:08:24+11:00

Cathy Baldwin

General

2021-01-19T16:55:52+11:00

Chika Nnadiekwe

Zeus Lara

2022-08-17T09:57:56+11:00

Chris Sykes

General

2022-05-26T12:50:02+11:00

David Johnson

General

2022-06-01T10:43:16+11:00

David Mansfield

Zeus Lara

2022-09-06T15:52:27+11:00

David Welekwe

Zeus Lara

2022-08-30T14:34:08+11:00

Deanna Edwards

Zeus Lara

2021-04-07T16:38:54+11:00

Derek Oldham

Zeus Lara

2022-06-21T17:02:11+11:00

Edward Rudnicki

Zeus Lara

2021-09-28T10:10:11+11:00

Elise Kellond-Knight

Zeus Lara

2019-07-04T22:47:54+11:00

Eugene O'Connell

Zeus Lara

2022-03-22T16:14:36+11:00

Francis Aseron

Zeus Lara

2022-08-30T13:27:30+11:00

Fritzie Ligeralde

Zeus Lara

2021-08-17T15:41:14+11:00

Gennaro Abignano

Zeus Lara

2022-06-07T14:42:35+11:00

Gilbert Wong

Zeus Lara

2022-05-25T12:27:00+11:00

Guru Swaminathan

General

2022-09-06T15:42:26+11:00

Hardik Lakhani

Zeus Lara

2022-03-08T16:33:18+11:00

Hayley Weir

Zeus Lara

2022-03-01T12:16:09+11:00

Helen Argitis

Zeus Lara

2022-05-26T12:13:35+11:00

Ian Salvador

Zeus Lara

2022-06-14T17:51:51+11:00

Ian Thomson

Zeus Lara

2022-02-04T02:04:24+11:00

Ibrahim Dani

Zeus Lara

2022-08-04T12:36:58+11:00

Igor Vieira

Zeus Lara

2022-06-28T16:45:19+11:00

Jason Kwong

Zeus Lara

2022-05-10T17:14:15+11:00

Jerry Cobb

General

2022-06-28T15:49:32+11:00

Joanna Carlos

Zeus Lara

2022-02-15T17:48:05+11:00

Jochebed Diaz

General

2022-09-06T10:06:46+11:00

Johaimah Garrido

Zeus Lara

2021-03-16T10:08:35+11:00

John Middlemist

Zeus Lara

2021-07-21T12:11:54+11:00

Jon Kralevski

Zeus Lara

2022-05-26T09:46:48+11:00

Joseph Stanley

Zeus Lara

2022-06-07T14:39:52+11:00

Jovilyn Magtoto

Zeus Lara

2022-08-02T13:27:08+11:00

Julia Nicole Justo

Zeus Lara

2022-08-17T09:58:15+11:00

Katherine Whiteside

General

2022-03-01T16:01:33+11:00

Kunal Parikh

Zeus Lara

2022-01-25T11:49:10+11:00

Lithika Vinu

Zeus Lara

2022-08-30T14:14:47+11:00

Louigi Gardiola

Zeus Lara

2022-08-17T10:40:37+11:00

Louise White

General

2021-05-11T16:20:05+11:00

Lousiene Samonte

General

2022-08-30T14:27:05+11:00

Maddison Schmid

Zeus Lara

2022-08-17T10:32:19+11:00

Mark McAdam

General

2021-05-11T12:52:35+11:00

Mark Millen

Zeus Lara

2022-08-30T12:47:06+11:00

Mariam Kohani

Zeus Lara

2022-07-19T09:57:04+11:00

Marianne Dinsay

Zeus Lara

2022-06-07T14:41:57+11:00

Matthew Knight

Zeus Lara

2022-06-21T16:48:38+11:00

Melissa Trenerry

Zeus Lara

2022-08-08T13:14:40+11:00

Michael Baylon

Zeus Lara

2021-08-25T16:48:12+11:00

Michael Bryant

General

2022-08-09T11:38:32+11:00

Mohammad Ramezani

General

2022-07-13T16:18:36+11:00

Muhammad Sauood Ur Rauf

General

2022-08-30T14:20:48+11:00

Nevil Cope

General

2022-08-30T14:24:26+11:00

Nick Rodwell

Zeus Lara

2022-07-14T11:47:55+11:00

Nicole Hatten

Zeus Lara

2022-03-22T16:18:26+11:00

Niloofar Fardanesh

General

2022-05-05T11:05:15+11:00

Ninia Ortile

Zeus Lara

2022-07-13T14:46:48+11:00

Oliver Stevenson

Zeus Lara

2022-06-01T13:51:22+11:00

Parastoo Mousavi

Zeus Lara

2022-05-10T17:01:14+11:00

Paul Bernard

Zeus Lara

2022-02-04T02:19:40+11:00

Paul Kirschner

General

2022-02-04T02:26:06+11:00

Peter Boylan

General

2021-07-06T12:52:31+11:00

Peter Philpott

General

2022-08-17T10:37:32+11:00

Rahul Kaushal

Zeus Lara

2022-08-03T10:22:38+11:00

Rajiv Boddupalli

Zeus Lara

2022-08-30T12:46:45+11:00

Robert Caminiti

General

2020-10-07T04:02:43+11:00

Robert Crossman

General

2022-03-08T14:18:21+11:00

Rohini Verma

Zeus Lara

2021-04-13T12:23:02+11:00

Rohit Satija

Zeus Lara

2022-07-04T15:02:01+11:00

Roxane Montierro

Zeus Lara

2020-12-15T06:30:55+11:00

Sanjay Narayan

Zeus Lara

2022-02-04T02:35:09+11:00

Saurabh Kundi

Zeus Lara

2022-06-14T17:33:05+11:00

Sheryll Nones

Zeus Lara

2021-12-23T18:09:26+11:00

Shiraan Fernando

Zeus Lara

2022-05-10T16:56:16+11:00

Sreekanth Badam

Zeus Lara

2022-07-05T18:56:56+11:00

Stephen Curtis

Zeus Lara

2022-08-30T11:03:53+11:00

Syed Hussain

Zeus Lara

2022-02-04T16:04:13+11:00

Tameka Yallop

General

2022-03-08T16:41:26+11:00

Tanvi Mahajan

Zeus Lara

2022-08-17T10:28:07+11:00

Thuc Linh Nguyen Phan

Zeus Lara

2022-06-07T14:41:52+11:00

Tony Calusic

Zeus Lara

2022-08-01T16:52:17+11:00

Vanessa Vella

General

2021-12-14T12:11:12+11:00

Winona Astian Thian

Zeus Lara

2022-08-17T09:52:28+11:00

Yanmin Chen

Zeus Lara

2022-03-08T16:40:11+11:00

Zach Barnetby

Zeus Lara

2022-06-24T11:08:22+11:00