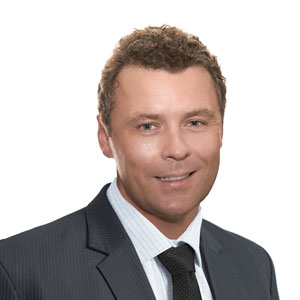 Mark McAdam
Program Manager
---
Areas Of Expertise
Financial Services Data Migration
Loyalty Program Rollout
Media Industry Delivery
Transformation Programs
Infrastructure Environments
Project Turnaround
PMO Governance
---
Education
Bachelor of Business & Commercial Studies (Hons)
Member of Association of Project Management Professionals
PRINCE 2 Practitioner
---
Key Clients
The Star Entertainment Group
Cover-More/DTC (part of Zurich Insurance)
Bauer Media Australia
Hitachi Data Systems
BMW
Computer Science Corporation
Zurich Insurances plc
British Telecom plc
Vodafone Hutchison Australia (VHA)
Full Tilt Poker.com
Australian Broadcasting Corporation (ABC)
NBN
National Health Service
---
About Mark McAdam
Mark is a skilled Program Manager, joining Seven Consulting's Sydney Practice in 2010. He has over 15 years' experience in Project Delivery, with the last 10 years in leadership and management positions.
Mark has delivered a diverse range of large-scale programs/projects including Business Turnaround, Loyalty Program Rollout, Transformation Initiatives, Business Change Projects, Digital Readiness Projects, Media Solution Rollouts, IT Infrastructure, Data Centre, PMO Governance Set-Up Projects and many more.
Mark has worked on a Financial Services Data Migration Program, Casino Loyalty Program, Digital Transformation Program, Portfolio Management for various Telecom Infrastructure, Rights & Royalty Management, Data Centre and Security Projects amongst many others.
---
What Mark brings
Extensive experience managing and motivating teams of up to 100 people.
Significant cross industry delivery experience
Technical strength with focus on delivery to tight deployment timeframes.
Clear comprehensive communicator to C-Level Executives/Steering Committees.
Strong business acumen allows him to drive the appropriate project prioritisation based on desired business benefits.
Excellent vendor management skills
---
Key Achievements
As Program Manager for the Data Migration stream of the ANZ OnePath Life Insurance sale to Zurich Insurances, Mark was responsible for leading the delivery team from DXC.
---
As Program Manager at Australian Broadcasting Corporation, Mark ran a rights and royalty management RFP through to proof of concept and vendor selection.
---
As Program Manager at Australian Broadcasting Corporation Mark completed the set-up of a PMO governance structure for a new $500m technology investment program within the Australian Broadcasting Corporation (ABC).
---
As Program Manager at Cover-More, Mark ran a turnaround program for Cover-More/DTC, which worked on the turnaround of a failed core system replacement. This encompassed both technical and operational turnaround activities to ensure the company was able to revert back to normal operations again.
---
As Program Manager at Star Entertainment Group, Mark was accountable for delivery of a >$20m Loyalty Program for the group. The Program was responsible for the rollout of a completely new Loyalty Offering to their 500,000+ customer base. The program had multiple unsuccessful attempts at launch prior to Seven Consulting engagement.
---
As Program Manager at Hitachi Data Systems, Mark was responsible for the provision of a new TV editing capability for all ABC edit suites across Australia. Hitachi Data Systems (HDS) were the lead system integrator in a consortium of four suppliers.
---
As Program Manager at Bauer Media Australia, Mark delivered an $11m Transformation / Technology / Change project in the digital publishing industry, transforming their editorial business with the rollout of a new publishing toolset to their >500 strong editorial users. Mark was responsible for a team of 25 people delivering these publishing tools across both Australia and New Zealand.
---
As Program Manager at Bauer Media Australia, Mark was accountable for delivery of a content strategy solution, allowing full search and reuse of all content assets across their disparate content sources (+30 content sources). At the time, this was a publishing industry first, fully integrating legacy print magazine publishing with their new digital channels allowing content to flow seamlessly between both.
---
As Portfolio Manager at Vodafone Hutchinson Australia, , Mark was managing a team of project managers. Mark was responsible for $18m infrastructure portfolio including business intelligence and security portfolios.
---
As Head of network operations team at Full Tilt Poker in the dynamic online gaming industry, Mark managed a 25 person team encompassing the following sub-teams – IP Networks, Windows Server, Linux Server, Project Management and Data Centre.
---
For Full Tilt Poker, managed the relocation of the largest online poker site in the world to a green field site >5000 km away (Montreal, Canada to Channel Islands). >€10m project and incorporating >30 resources. In concurrence, Mark managed the building out of a hot Disaster Recovery site for Full Tilt Poker – ~€8m project.
---
As head of network operations for Full Tilt Poker, Mark had accountability for five critical datacenters across North America, Europe and the Far East, looking after site evaluation, selection, provisioning, security, change management and ongoing operational support.
---
For Full Tilt Poker, established the Pocket Kings Call center (>200 call center staff) in Dublin implementing Cisco UCCx, Cisco Enterprise, Call Manager & KANA.
---
Other Team Members
Declan Boylan

General

2020-01-15T02:30:38+11:00

Gareth James

General

2021-01-19T11:29:58+11:00

Connie McKeage

Zeus Lara

2021-03-09T10:14:51+11:00

Rob Thomsett

General

2021-04-06T12:29:29+11:00

Louise Ford

General

2020-01-15T03:08:18+11:00

Laury MacPherson

Zeus Lara

2020-12-15T05:18:19+11:00

Alan Madani

General

2020-07-24T03:51:19+11:00

Alex Massie

General

2020-06-19T01:51:58+11:00

Ali Pahlavan

General

2020-07-09T06:29:03+11:00

Andrew Cheesman

Zeus Lara

2021-03-23T12:46:37+11:00

Andrew McDonagh

General

2021-03-09T12:37:25+11:00

Barbara Read

General

2020-01-10T04:13:14+11:00

Benn Salier

Zeus Lara

2021-02-09T11:57:58+11:00

Berna Akdeniz

Zeus Lara

2020-12-15T10:21:24+11:00

Bita Bagheri

General

2021-03-02T14:12:11+11:00

Brett Krieger

Zeus Lara

2021-04-06T12:05:25+11:00

Bruce Denson

General

2020-12-15T02:29:08+11:00

Cathy Baldwin

General

2021-01-19T16:55:52+11:00

Chika Nnadiekwe

Zeus Lara

2021-02-16T14:32:26+11:00

Chris Sykes

General

2020-03-05T00:14:43+11:00

David Johnson

General

2020-01-15T02:05:16+11:00

Donalito Jr. Bales

Zeus Lara

2021-01-12T10:10:18+11:00

Ericson Bagunas

General

2020-10-01T05:06:36+11:00

Gilbert Wong

Zeus Lara

2020-12-15T04:26:15+11:00

Grace Tran

General

2020-04-27T06:07:30+11:00

Guru Swaminathan

General

2020-10-13T05:04:12+11:00

Jeroen Lubbers

Zeus Lara

2020-12-15T04:06:18+11:00

Jerry Cobb

General

2020-11-06T00:49:28+11:00

Joanna Carlos

Zeus Lara

2020-09-14T00:37:15+11:00

Joanne Carla S. Sebuc

General

2021-03-23T12:54:52+11:00

Jochebed Diaz

General

2020-12-15T05:31:11+11:00

John Middlemist

Zeus Lara

2021-04-20T11:40:31+11:00

John Mitchell

General

2020-07-22T01:01:54+11:00

Josh Pricken

Zeus Lara

2021-02-16T14:32:44+11:00

Julia Nicole Justo

Zeus Lara

2021-02-16T14:33:01+11:00

Julie Laoit

Zeus Lara

2021-02-16T14:33:40+11:00

Katherine Whiteside

General

2020-07-02T06:55:12+11:00

Krishnaraj Arumugam

Zeus Lara

2020-06-30T04:59:15+11:00

Louie Huang

Zeus Lara

2021-04-20T15:02:18+11:00

Louigi Gardiola

Zeus Lara

2021-02-16T14:34:48+11:00

Louise White

General

2020-04-23T06:17:12+11:00

Lousiene Samonte

General

2020-04-01T03:22:19+11:00

Mark McAdam

General

2020-08-24T01:07:53+11:00

Maryam Kohani

Zeus Lara

2021-03-01T10:59:19+11:00

Michael Baylon

Zeus Lara

2021-04-06T11:22:44+11:00

Michael Bryant

General

2021-03-09T11:37:38+11:00

Mohammad Ramezani

General

2020-01-14T03:38:39+11:00

Muhammad Sauood Ur Rauf

General

2021-05-10T12:45:04+11:00

Nadja Schulze

General

2020-05-29T06:16:06+11:00

Nevil Cope

General

2020-01-14T04:11:02+11:00

Niloofar Fardanesh

General

2020-09-29T01:07:43+11:00

Parastoo Mousavi

Zeus Lara

2021-03-09T12:56:41+11:00

Paul Kirschner

General

2021-03-09T12:49:12+11:00

Peter Boylan

General

2020-12-15T00:21:00+11:00

Peter Patrick Boylan

Zeus Lara

2021-02-16T14:22:06+11:00

Peter Philpott

General

2020-10-30T03:09:29+11:00

Pritika Osland

Zeus Lara

2020-09-23T00:05:43+11:00

Rick Myburgh

Zeus Lara

2021-05-04T11:29:59+11:00

Rinku Razdan

General

2020-11-11T06:29:00+11:00

Robert Caminiti

General

2020-10-07T04:02:43+11:00

Robert Crossman

General

2020-01-15T04:30:20+11:00

Rohini Verma

Zeus Lara

2021-04-13T12:23:02+11:00

Roxane Montierro

Zeus Lara

2020-12-15T06:30:55+11:00

Satya Sharma

General

2021-04-07T16:47:17+11:00

Sharon Tannenbaum

Zeus Lara

2020-10-13T00:59:01+11:00

Shiraan Fernando

Zeus Lara

2021-03-09T17:04:13+11:00

Sosha Jabbary

General

2021-01-27T09:52:48+11:00

Stephen Curtis

Zeus Lara

2021-04-13T10:29:51+11:00

Steve Baxter

Zeus Lara

2021-03-23T11:07:10+11:00

Syed Hussain

Zeus Lara

2021-03-23T11:24:33+11:00

Tameka Yallop

General

2019-04-29T04:29:36+11:00

Vanessa Vella

General

2020-04-15T01:08:38+11:00

Yanmin Chen

Zeus Lara

2021-03-23T15:31:10+11:00