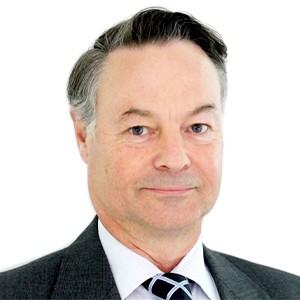 Peter Philpott
Program Manager
---
Areas Of Expertise
Complex ICT Programs/Projects
Portfolio & PMO Management
Business Transformations
Vendor Engagement
---
Education
Bachelor of Arts and Science (Hons)
Graduate Diploma of Marketing
Agile PM – Certified APMG Project Management Professional
PMP – Certified; Prince 2 – Certified
Harvard University – Cybersecurity
---
About Peter Philpott
Peter is a highly capable Program Manager and offers a track record of delivering transformational change. He has Extensive Program and Project Management experience in IT transformation and business operations with the ability to simplify complex programs, establish clear stakeholder buy-in at all levels, and manage large extended teams to ensure delivery of intended business outcomes.
His IT transformation experience is supplemented by 20+ years' experience in Operations, Strategy and Business Transformation.
---
What Peter brings
Highly experienced in complex program implementation with a focus on new technology design to support digital transformation strategies.
Strong foundation in Physical and Virtual (Cloud) Infrastructure and Enterprise Applications.
Experienced in Data Centre transformations, Networks and Application migration.
Demonstrated expertise in managing globally dispersed technical teams.
A deep expertise in PMO governance including financial management, program controls, and reporting.
---
Key Clients
ABC
Rural Fire Service of NSW
Air Services Australia
Healthscope
St Vincent's Hospital Group
Unisys
ANZ
NAB
BHP Billiton
IBM
Telstra
Jetstar Airways Global
Victorian Department of Justice
Department of Human Services
---
Key Achievements
As Program Manager at ABC, Peter was assigned to assist a program at the ABC which was not meeting the expectations of Project Management predictability, transparency and formality. The program is subject to Board level visibility and entails potentially wide-reaching changes to ABC operations in the Postproduction environment. In a short time, Peter clarified the direction of the Program, articulating the overall schedule and deliverables, and established control mechanisms to integrate the globally distributed technical delivery teams. The program rapidly moved from red status to green and attracted high praise from the ABC Executives responsible for overseeing its implementation. The program continues, addressing challenging technical integration issue while assuring Executive line of sight and decision making to deliver its intended benefits.
---
As Program Manager at Rural Fire Service of NSW, Peter assisted the RFS in high-impact areas of the business to support enhancement of the Fire Services Vehicle Production program. Among other initiatives, Peter developed an "As-Is" or "Current State" analysis which identified issues confronting the enterprise in its Vehicle Production area, highlighting forward strategies to lift productivity. He also managed a Data Analytics program designed to provide near term information for Executive level management to aid in decision making, and for Operations Management to aid in the identification and implementation of process enhancements to lift Production throughput. A particularly intensive area of focus was the Production Defect Analysis, where Peter developed and ran a Data Mining initiative to detect systemic trends affecting rework and to develop associated strategies to build-in (rather than inspect-in) vehicle build quality by the RFS specialized vehicle assemblers.
---
As Program Manager at Air Services Australia, Peter ran the Technical Discovery program to help define the scope and detail of the support contract for the new Civil and Military Air Traffic (Management System) (CMATS). The purpose of this Discovery process was to define the requirements for support processes, responsibilities and outcomes as a basis for the development of a technical design for this function. The Support Contract for CMATS covers the merged Air Traffic Management for both Civil and Military airspace across all of Australia; representing 11% of the world Air Traffic management area, the CMATS support contract is valued in the vicinity of $1.3-1.5 billion AUD and runs for a period of 22 years.
---
As Program Manager at Healthscope, Peter worked with the CTO and brought clarity and predictability to the scope definition and implementation plans for DC Build and Application Migration. This was achieved by clearly discriminating the separate workstreams and their inter-dependencies, and mapping these through transparent schedules and implementation pathways. In addition, he developed systems and disciplines for reporting and managing IT projects in order to bring added structure and formality to existing processes. These systems and disciplines included artefacts and processes relating to technical discovery and project scoping, scheduling, progress tracking, financial management and upline status reporting. The processes were designed to meet upline PMO/CIO/CFO reporting standards at the same time as facilitating day to day efforts by Healthscope project managers and IT SME's. These systems and disciplines were socialised with the end users and received a high level of endorsement from those who were intended to adopt them.
---
As Program Manager at St Vincent's Hospital Australia Group, reporting to the CIO and CFO, Peter was tasked with replacing the 4 Data Centres (including application and data migration for 1500 virtual machines) in Sydney and Melbourne. These DC's ran 250 major clinical and commercial applications and services supporting 40 hospitals, aged care facilities and research facilities along Australia's Eastern Seaboard. The environment provides 24/7 real-time life-supporting services and accordingly, presenting zero-tolerance for service interruptions and the need for wide and explicit engagement of clinical, operational and IT personnel throughout any and all major changes. Using a team from Architecture, Systems, Networking, Applications, Security and managing a range of vendors including, Systems integration, compute and storage, Peter developed and implemented an 18-month roadmap to fully replace and migrate all workloads from Physical infrastructure onto a new scalable, highly resilient virtual platform at a cost of $8.5m. The migration included more than 20 major workstreams which were successfully delivered through a team of 50+ people, including the migration of 1500 VM's and extensive remediation of applications and networks. This was achieved in budget, on schedule and with negligible service disruption, despite contending with a wide range of network issues, a global vendor effort to replace $2m of faulty hardware and the addition of substantial scope in response to Board decisions.
---
As Program Manager at the Salvation Army, which is undergoing nationwide consolidation of it $1billion enterprises, Peter was engaged to develop Business Cases for Foundation Project Streams which affect 10,000 clients across Australia. Initially focused on the Identity Management stream, the program also involves WAN modernisation/re-engineering, O365, WIN 10 and EMS, consolidation of its 3 DC's and cloud migration of infrastructure and applications into the cloud. (Including Azure/Paas; SaaS solutions and Hosted Services). Recently, new directions have been adopted concluding this work at late stages of the Identity Management Roadmap/Business Case which includes a significant transitional component for co-existence of authentication processes for legacy environments.
---
For Hitachi Data Systems Peter delivered a highly successful Data Centre Transformation for Transpacific Cleanaway over a very short timeframe, covering multiple parallel delivery streams in Compute and Storage, Backup and Long-Term Retention, VMWare Reporting and Networks. It entailed managing 4 vendors organisations and was very highly commended by the client organisation.
---
For ANZ Bank, Peter was responsible for Program Management and Governance for over 100 team members to deploy Physical and Virtual Infrastructure across all of the ANZ Bank's 750 Australian branch network. This including managing technical support, field operations, resourcing, and delivering all aspects of Program reporting, financial, and stakeholder management. The Program at ANZ Bank was undertaken at a high security, mission critical context, and delivered successfully in line with stakeholder requirements. As part of his role for ANZ, Peter developed and implemented deployment plans for 700+ site attendances and logistical planning and control for over 5,000 devices. He also successfully established sophisticated systems for Real Time Incident reporting, platform performance, logistical planning, and management reporting of program completion status to key stakeholders.
---
As Senior Project Manager at NAB, Peter delivered a number of critical projects including leading a global delivery team to build and deliver a new virtualised, high availability Business to Business platform and related middleware to support a business critical, high availability B2B Trading gateway. The gateway supported $6Bn daily transaction volumes. For NAB, Peter successfully implemented an enterprise-wide Intranet upgrade which effected user experience across the entire Enterprise.
---
As Program Manager at NAB, Peter successfully delivered a multi-stream Program of Messaging and Collaboration as part of the Bank's Workplace Transformation. This included enterprise-wide deployment of upgraded Lotus Notes Client, 70,000 workstations and virtual platforms. He also led the Build and Migration of 40,000 users from a physical legacy Domino platform onto a fully virtualised "on demand" virtualised infrastructure. The $6M program was a top tier initiative to transform the NAB's IT environment and covered both Data Centre operations and workplace technologies. Peter led an error free implementation to plan with no user disruption. The project received Excellence awards from both IBM and NAB.
---
Over a consulting career (including 11 years at KPMG as Senior Manager), Peter developed, directed and implemented 50+ business engagements in operations, strategy and process optimisation to enhance customer value and maximize operating economies. Examples include:
Efficiency Review of the Operating Theatre suite at the Royal Children's Hospital, to identify opportunities to streamline utilisation of the facilities and effect behavioural change to maximize asset utilization
Strategic Governance Review of the Australian Anti-Cancer Councils to align state-based objectives with programs at the National Peak Body
Development and implementation of a Change Management Program for the $9bn Department of Human Services to facilitate organisational change and maximise benefits realisation of a new Business Management System
Requirements development for the Budget Management System adopted by the Victorian State Treasury
Market studies for a global medical equipment supplier to build and expand operations in the Southern Hemisphere
Strategic business transformation design for Olex Cables to simplify their Sales, Distribution and Administration activities, resulting in savings of 20% per year in these substantial business overheads
Strategic renewal plans for a major consumer product sold across Australia. Through carefully designed research into buyer motivations, a program was developed which elevated the product range into the top 4 strategic product categories of Australian major retail channels
Development of media buying vendor evaluation system for MultiMedia Victoria
Assessment of major vendor contracts for supply of office supplies to ANZ bank
Retail strategy development for Information Victoria
---
As Program Manager at Telstra for Telstra's Product Simplification Program, Peter established program plans for identifying Production and Plan Simplification opportunities across company divisions to enhance speed to market and customer experience. He also conducted detailed analysis for the Fraud and Revenue Assurance Group to evaluate company performance and reduce fraud levels.
---
For Jetstar, Peter led the planning and implementation of a global IP VPN (data network) to 16 countries. The program was a high profile, time critical initiative due to logistical and commercial constraints. This was delivered on time and on budget
---
As Project Manager at Victorian Department of Justice, Peter delivered key infrastructure build and rolled out complex change controls for 130 data sites. These ranged from small regional offices to major Data Centres for the Department. The program was awarded DoJ's "Service Excellence Award".
---
As Senior Project Manager at BHP Billiton, Peter delivered a number of key initiatives covering telecommunications, IT infrastructure, and software. These included global programs such as Data Centre initiatives in the United States, and complex networking technologies for satellite solutions covering remote locations in Alaska, Europe, Middle East, and outback Australia.
---
Other Team Members
Declan Boylan

General

2020-01-15T02:30:38+11:00

Gareth James

General

2021-01-19T11:29:58+11:00

Connie McKeage

Julius

2021-03-09T10:14:51+11:00

Michael Blomfield

Julius

2023-02-14T10:26:26+11:00

Temre Green

Julius

2022-11-23T10:52:41+11:00

Mike Stockley

Julius

2022-08-30T12:56:19+11:00

Julie Laoit

Julius

2022-07-19T09:10:59+11:00

Rob Thomsett

General

2023-01-31T17:26:36+11:00

Louise Ford

General

2020-01-15T03:08:18+11:00

Aaron Simonsen

Julius

2023-11-13T23:52:10+11:00

Alan Alehashemi

Julius

2022-07-19T09:07:40+11:00

Alex Jahan

Julius

2023-11-14T12:14:04+11:00

Alex Massie

General

2023-11-14T12:25:43+11:00

Alexander Rivkin

Julius

2023-11-14T00:06:50+11:00

Alexandra Marie Tan

Julius

2023-07-20T17:43:15+11:00

Ali Pahlavan

General

2023-11-14T00:19:34+11:00

Alisdair Brown

Julius

2022-08-30T09:51:38+11:00

Amanda Walker

Julius

2023-11-14T12:09:46+11:00

Andrew Cheesman

Julius

2022-08-09T12:17:42+11:00

Anna Linfield-Kent

Julius

2023-11-14T11:45:20+11:00

Andrew Marshall

Julius

2023-08-29T14:02:36+11:00

Audrey Teh

Julius

2023-11-14T01:03:53+11:00

Barbara Read

General

2023-11-13T23:44:22+11:00

Bhavna Gupta

Julius

2023-11-30T01:43:24+11:00

Benn Salier

Julius

2023-10-17T17:16:47+11:00

Bita Bagheri

General

2023-08-02T22:15:49+11:00

Blake Dahlen

Julius

2023-07-20T13:58:11+11:00

Caroline Lees

Julius

2023-11-14T01:15:13+11:00

Cathy Baldwin

General

2021-01-19T16:55:52+11:00

Chris Sykes

General

2022-05-26T12:50:02+11:00

Callum Barker

Julius

2023-09-15T10:54:00+11:00

Dave Rider

Julius

2023-11-14T11:28:26+11:00

David Johnson

General

2023-06-13T11:44:41+11:00

Deanna Edwards

Julius

2023-03-28T15:46:04+11:00

Derek Oldham

Julius

2023-11-14T01:43:07+11:00

Elise Kellond-Knight

Julius

2019-07-04T22:47:54+11:00

Eliza Johnson

Julius

2023-11-14T01:52:47+11:00

Ellen Misador

Julius

2023-11-14T11:16:10+11:00

Eugene O'Connell

Julius

2023-11-14T11:03:19+11:00

Fritzie Ligeralde

Julius

2023-10-27T12:23:57+11:00

Gilbert Wong

Julius

2023-09-28T10:05:22+11:00

Guru Swaminathan

General

2023-05-26T16:16:29+11:00

Hardik Lakhani

Julius

2023-11-14T10:59:45+11:00

Hayley Weir

Julius

2023-08-29T14:56:54+11:00

Helen Argitis

Julius

2023-11-14T10:56:19+11:00

Inggrid Yapari

Julius

2023-09-05T14:17:37+11:00

Ian Salvador

Julius

2023-11-14T02:22:20+11:00

Jerry Cobb

General

2022-06-28T15:49:32+11:00

Joanna Carlos

Julius

2022-02-15T17:48:05+11:00

Jochebed Diaz

General

2023-07-27T15:46:01+11:00

Johaimah Garrido

Julius

2021-03-16T10:08:35+11:00

John Middlemist

Julius

2023-11-14T02:36:08+11:00

Jovilyn Magtoto

Julius

2022-08-02T13:27:08+11:00

Julia Nicole Justo

Julius

2023-11-14T10:49:49+11:00

Julius Labalan

Julius

2023-10-05T10:04:21+11:00

Katherine Whiteside

General

2023-11-14T10:44:56+11:00

Kunal Parikh

Julius

2022-01-25T11:49:10+11:00

Lauren Grouse

Julius

2023-11-14T10:37:06+11:00

Louigi Gardiola

Julius

2023-02-23T08:31:20+11:00

Maddison Schmid

Julius

2023-11-14T10:31:00+11:00

Mariam Kohani

Julius

2022-07-19T09:57:04+11:00

Marian Joyce Makalintal

Julius

2023-06-21T10:48:28+11:00

Marianne Dinsay

Julius

2023-11-14T10:27:12+11:00

Mark McAdam

General

2023-05-03T12:09:06+11:00

Mark Millen

Julius

2022-08-30T12:47:06+11:00

Matthew Knight

Julius

2023-11-14T10:24:09+11:00

Melody Framp

Julius

2023-11-14T10:20:38+11:00

Melody Tuazon

Julius

2023-05-09T15:59:40+11:00

Michael Bryant

General

2023-11-13T17:56:32+11:00

Mohammad Ramezani

General

2022-07-13T16:18:36+11:00

Nadja Schulze

Julius

2023-07-13T13:05:06+11:00

Nevil Cope

General

2022-08-30T14:24:26+11:00

Niall Burke

Julius

2023-11-13T17:36:58+11:00

Nick Rodwell

Julius

2023-11-13T17:46:28+11:00

Nicole Hatten

Julius

2023-11-13T17:33:35+11:00

Ninia Ortile

Julius

2022-10-11T14:26:40+11:00

Pablo Andres Cordova Baya

Julius

2023-06-21T10:48:54+11:00

Parastoo Mousavi

Julius

2023-11-13T17:25:28+11:00

Paul Kirschner

General

2022-02-04T02:26:06+11:00

Peter Boylan

General

2023-03-14T16:22:42+11:00

Peter Philpott

General

2022-11-08T10:05:47+11:00

Rachel Low

Julius

2023-09-18T12:34:26+11:00

Rajiv Boddupalli

Julius

2023-11-13T16:14:32+11:00

Robert Crossman

General

2022-03-08T14:18:21+11:00

Rohini Verma

Julius

2023-11-30T02:00:48+11:00

Rohit Satija

Julius

2023-11-13T15:37:09+11:00

Roxane Montierro

Julius

2020-12-15T06:30:55+11:00

Sanjay Narayan

Julius

2023-02-14T11:09:04+11:00

Saurabh Kundi

Julius

2023-11-13T15:08:30+11:00

Shiraan Fernando

Julius

2023-03-14T15:07:49+11:00

Shruthi Srinivas

Julius

2023-08-25T12:02:31+11:00

Sreekanth Badam

Julius

2023-11-30T03:24:02+11:00

Stephen Curtis

Julius

2023-11-13T13:01:36+11:00

Simon Chrétien

Julius

2023-09-15T11:40:55+11:00

Tameka Yallop

General

2023-08-29T16:34:12+11:00

Tanvi Mahajan

Julius

2023-11-13T12:45:18+11:00

Thuc Linh Nguyen Phan

Julius

2023-11-13T12:39:10+11:00

Tony Calusic

Julius

2023-11-13T12:21:56+11:00

Vanessa Vella

General

2023-11-30T02:22:53+11:00

Vergil De Leon

Julius

2023-09-11T10:53:30+11:00

Winona Astian Thian

Julius

2023-02-23T08:34:19+11:00

Yanmin Chen

Julius

2023-10-03T19:22:20+11:00

Zach Barnetby

Julius

2023-11-13T10:30:25+11:00